Our Battlefield Firestorm Vehicles List will guide you through all of the available vehicles in this new Battle Royale mode! Vehicles have many different uses in Firestorm, they can be used for combat and transport for getting around the map efficiently. Not all vehicles are created equally, you can go from a huge tank all the way down to a lowly tractor!
Vehicles are going to be a major part of Firestorm. You can find tanks, helicopters, armored cars, and various other vehicles. While the majority of them can be found scattered around the map, some of the biggest ones will require you to open up a vehicle lockup!
What's a Vehicle Lockup?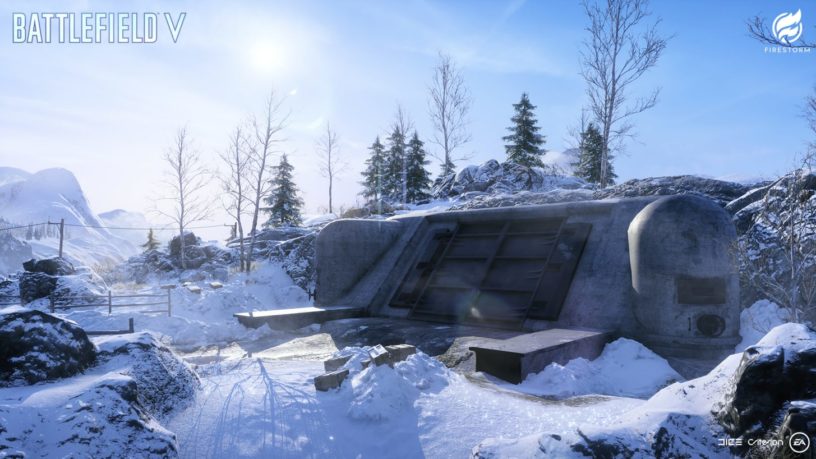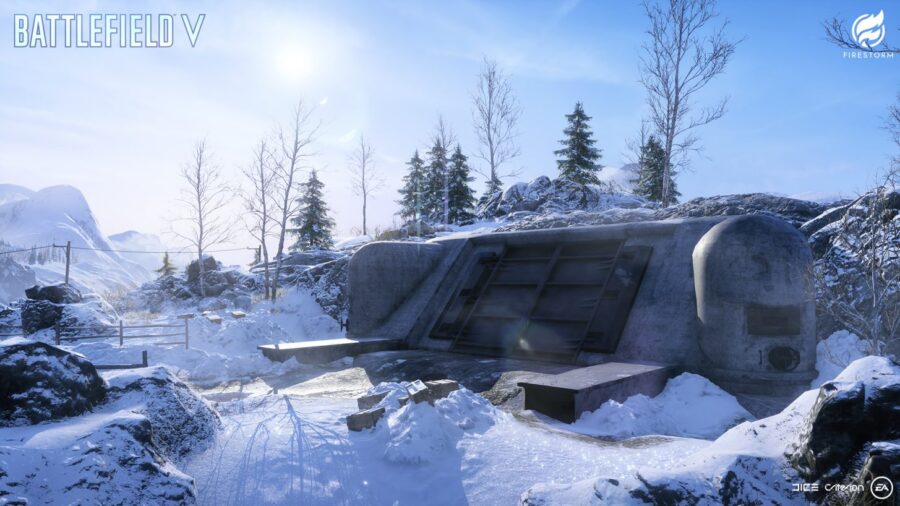 As you can see from the image, these are huge well protected areas that house something big! Each one of those metal doors will need to be opened to retrieve whats inside, and when you start opening one of the doors you will set off an alarm that will alert any nearby enemies to your location. While this is very risky, it can be worth your while because you can find the best vehicles inside as well as some munitions to replenish your stocks.
What are Reinforcements?
In Firestorm, you'll be able to call in certain reinforcements that will give you not only supplies and vehicles, but can also call down an artillery strike or V-1 Rocket! These are done with flares that can be found very rarely as loot. If you really want one of these, you will need to search objectives like strongeboxes, safes, supply drops, re-supply points, and vehicle lockups!
Firestorm Vehicles List
Some vehicle description come from this official post on vehicles here. We'll be adding more information on the vehicles in the future!
Combat Vehicles List
Combat Vehicles are tanks or armored cars that can usually hold a squad of people that can man the different weaponry that each one has. These are largely resigned to Vehicle Lockup Objectives, but can also be sometimes found as a Reinforcement.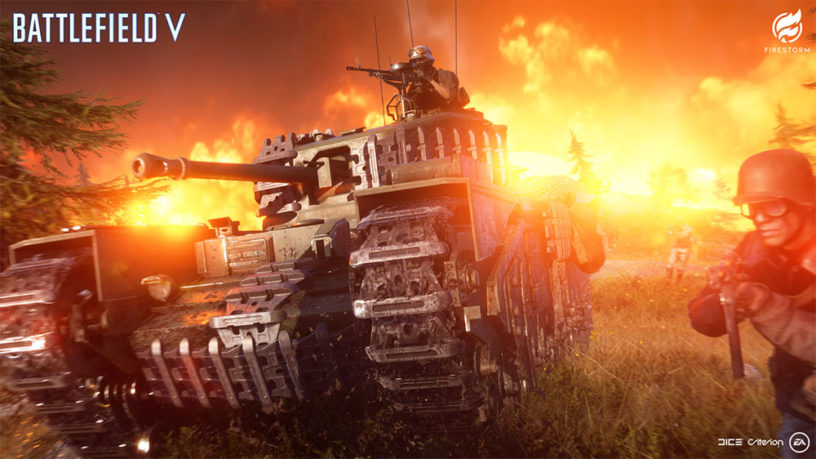 Churchill Mk VII – These can only be found in Vehicle Lockups. It has a flamethrower built into the chassis, and you can hold a full squad inside to man this behemoth of flaming death.
Panzer 38(t) – A lighter tank that can hold a driver and two gunners.
Panzer IV – The bigger Panzer option can feature a full squad inside to deal maximum damage. The Panzer IV can be found in Vehicle Lockups or as a Reinforcement.
Staghound T17E1 – Not so much a tank but an armored car. While it's on the smaller side, you can still pack a full squad inside and deal quite a bit of damage with its various weaponry. You can find these in Vehicle Lockups or as Reinforcement.
Tiger I – One of the biggest tanks you can find, this one carries a full squad with three gunner seats.
Valentine Mk VIII – Another big tank, but this one only fits in a driver and a turret gunner.
More Great Firestorm Content
Armored Transport List
Armored Transports are more readily available than the combat vehicles and can be found scattered across the map. These aren't completely vulnerable, they all have a weapon you can man to protect yourself.
Kubelwagen – A quick armored car with a mounted turret, which fits up to three, a driver, passenger, and rear machine gunner.
M3 Halftrack – The Kubelwagen's older sibling, it packs in four: a driver and three gunners.
Sd. Kfz 251 Halftrack – The Kubelwagen's other older sibling, but slimmer than the Halftrack. It can also bring four to a fight: a driver and three gunners.
Universal Carrier – A light armored track vehicle that's cramped but can hold its own with a good machine gunner. This transport carries three soldiers and is only found scattered on Halvøy.
Firestorm Exclusive Vehicles
There are some awesome new vehicles available in Firestorm that can function in and out of water, or get you to your location quickly!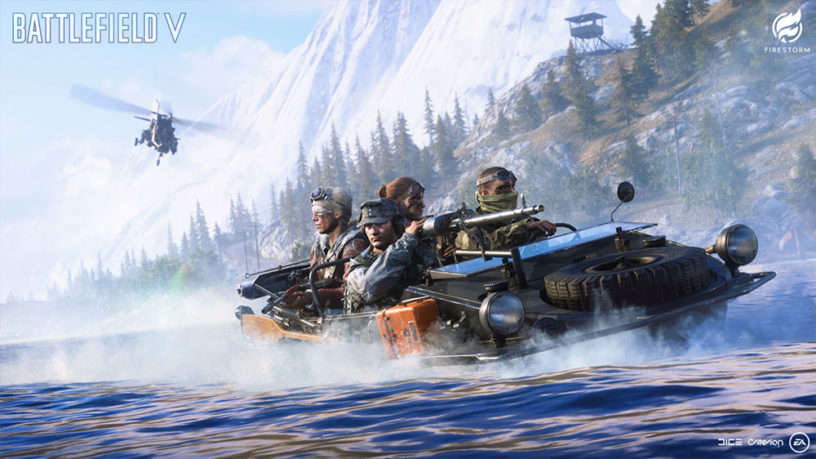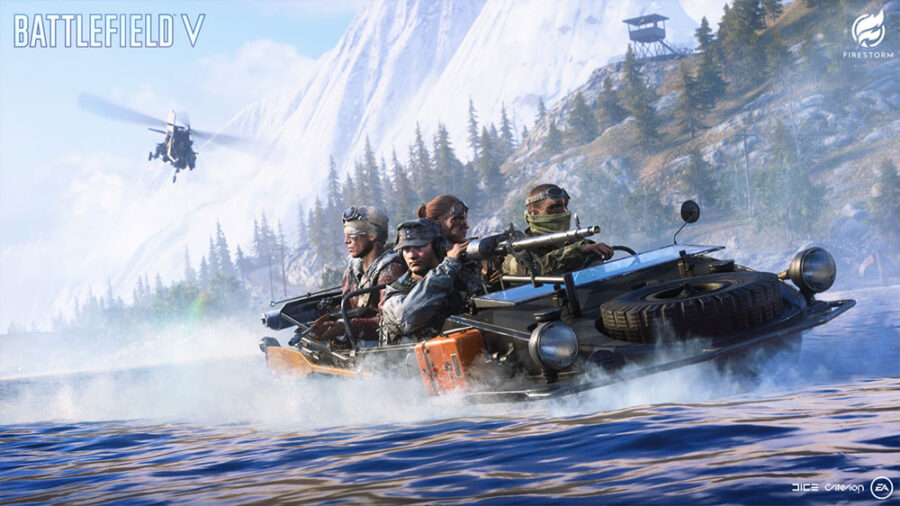 Prototype Helicopter – Intelligence reports detailed sightings of a single-seat rotorcraft with room for three additional passengers. Soldiers have also been seen firing personal weapons from the vehicle.
Kettenkrad – One day, a motorcycle married a halftrack and gave birth to the Kettenkrad. It's a deceptively sturdy machine with room for a driver and passenger, and can be found in the wild and as a Reinforcement.
Pickup Truck – These vehicles can pack a whole squad; they're found throughout Halvøy and can be driven with no respect for traffic laws.
Schwimmwagen – Pile in a full squad, put a buddy on the gunner, and watch them squirm as you drive into the water with this amphibious vehicle. Commonly found near water, they are also available as a Reinforcement.
Sports Car – Sure it only fits two soldiers, but you'll be two really fast soldiers. These are parked at random in Halvøy and available as a Reinforcement.
Staff Car – If you weren't being chased by a fiery death, we'd advise you to garage this vehicle and sell it at auction one day. For now, put a full squad in it and drive it away or into enemies. Parked in the wild, it's available as a Reinforcement.
Tractor – These modest vehicles are used for all types of agricultural work on Halvøy. There's no reason why anyone in their right mind should use it for anything else.