In Forspoken, players can explore the massive open world of Athia. The continent has four different provinces with varying landscapes and a variety of creatures to fight. Different legends denoting different locations can be seen while analyzing the map. Here's a guide on all the map icons in Forspoken and what they represent.
All Forspoken map points of interest explained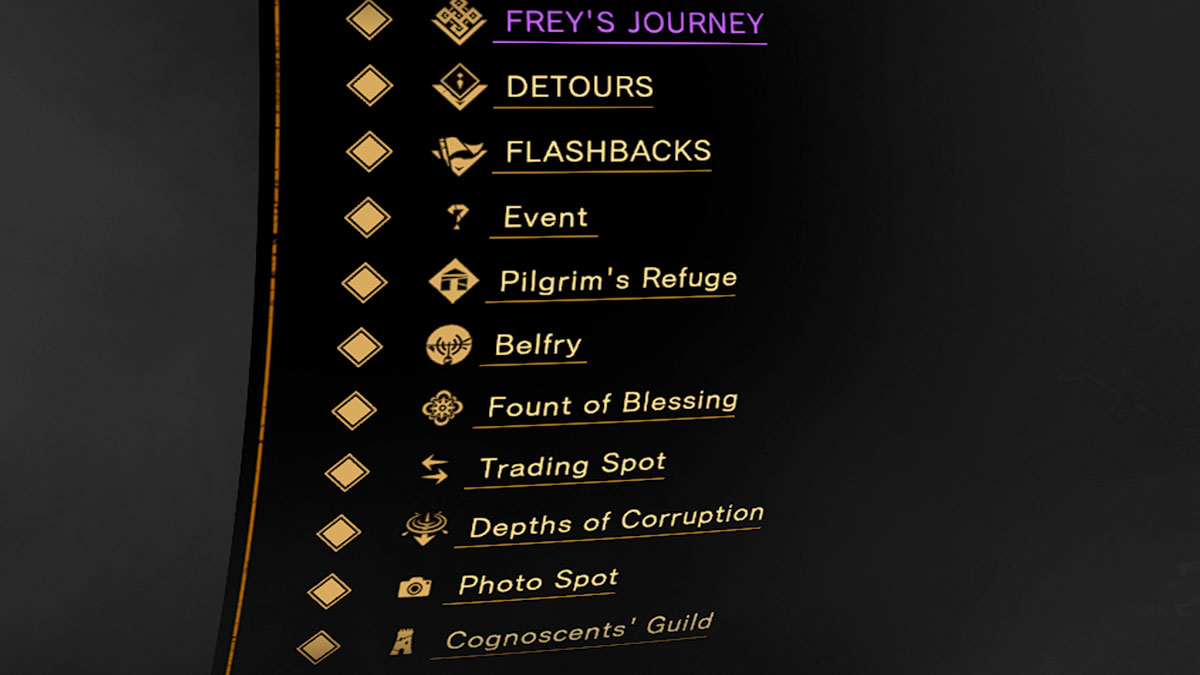 Frey's Journey: Shows the objective of the main quest in Forspoken.
Detours / Side Quests: Additional activities you can take part in besides the main quest.
Flashbacks: Upon activation, an extermination challenge will begin in which you'll have to clear out hordes of enemies in a given time.
Events: Less time-consuming activities such as talking to civilians. These grant you XP.
Pilgrim's Refuge: Safehouses located across Athia where you can rest to regain your health and use the crafting table to craft and upgrade gear. It can also be used as a fast travel point.
Belfry: Tall bell towers that give you a long-distance view of the nearby attractions. Similar to Refuge, Belfries can also be used to fast travel.
Fount of Blessing: Take a dip in the magical fount to unlock a unique spell for your magic trees.
Trading Spot: You can purchase gear and other items for Gold Coins and Poppets.
Depths of Corruption: Portals to the heavily-corrupted regions where the Tantas live.
Photo Spot: You can take photos to show the kids back at Cipal as part of a Detour.
Guild: Tall Towers with huge book collections built for the scholars of Athia.
Locked Labyrinth: Mysterious underground structures with multiple sections. Each section leads to up to three other sections you can explore for rewards. The final chamber may contain a mini-boss or a puzzle-locked chest.
Tanta Gate / Ramparts: Entrance to the Tanta Fortress guarded by their mightiest of servants.
Relic of the Tantas: Fight multiple waves of enemies to unlock a treasure chest. As the waves progress, the number and strength of enemies keep increasing.
Monument: Destroy the rocks covering the structure and then inspect it to receive a stat buff.
Familiar Statue: These monuments mark the presence of the Tantas' familiars or pets.
Fortress: Eliminate hordes of enemies to get a stat buff or some gear.
Village: Abandoned villages across Athia where you can eliminate enemies to get a stat buff or some gear.
Cave: Take on a mini-boss and eliminate it to receive a stat buff or some gear.
Ruin: Eliminate lurking minions of the Tantas to receive a stat buff or some gear.
Traces: Kill a small group of enemies for some reward.
Bridge: Kill all the enemies holding a bridge for some reward.
Cipal: The last stand of remaining humans of Athia. This is the only uncorrupted land on the continent.
Tanta's Castle: A stronghold of one of the four Tantas.
Treasure Chest: Open the crate for a random resource.
Mutant: Powerful beasts often found guarding chests with some valuable item.
Partha: A game of fortune that you can play to receive a temporary buff to any one of your stats.
???: Eliminate the giant beast for a special reward.
What does the three question mark mean on the map?
There are four ??? locations currently discovered in Athia. Each of these locations houses a powerful enemy boss that you can eliminate for a guaranteed reward. These enemies are the greater versions of the bosses you may have encountered in the Locked Labyrinths. Hence, these abominations have way more health, and they attack vigorously.
Rewards for completing a POI challenge in Forspoken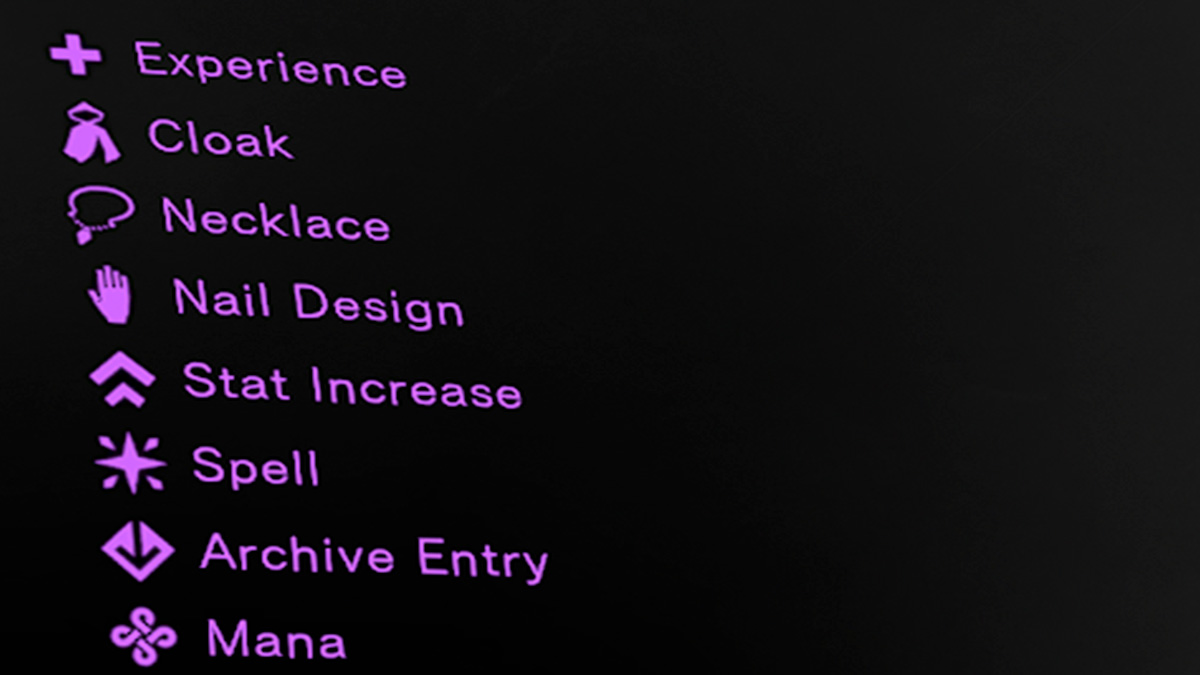 Related: How to increase gear stats permanently in Forspoken
While we discussed the various types of POIs shown in the Forspoken map, their completion reward varies. You'll see a purple color marking on top of each map icon that denotes what reward you'll get from that place:
Experience: Gain XP for your character.
Cloak: Unlock a new Cloak gear that can be worn and upgraded.
Necklace: Unlock a new Necklace gear that can be worn and upgraded.
Nail Design: Unlock a new Nail Design gear that can be worn and upgraded.
Stat Increase: Gain a small buff to your character's stats, such as Magic, Defense, Health, and Healing Effects.
Spell: Unlock a special spell for your magic tree. These are generally used for Founts.
Archive Entry: Receive a piece of information related to Athia's past.
Mana: Receive Mana points that can be used in the magic tree to unlock and upgrade spells.
Stay tuned to Pro Game Guides for more Forspoken content. In the meantime, head over to our article on How to unlock Kloros Guild in Forspoken.