In Forspoken, players will come across various materials and objects while exploring Athia, and these items can be used in different ways. Poppets and Old Coins are two of these materials, and players need to know how to use them. Here's how to find and use Poppets and Old Coins in Forspoken.
How to find and use Poppets in Forspoken
Poppets are wooden dolls found all around Athia, and they can be used at the Poppet Trader Shop to buy different gear and materials. Players will come across one of these Trader Shops at Cipal. Poppets were toys for Athians, but now they are used as a currency. To find Poppets, players need to participate in Detours involving cats. Interact with cats and follow them to get a Poppet. Players will come across these cats at Cipal during different chapters, and completing these Detours will help them gather all the Poppets in-game.
What you should spend your Old Coins on in Forspoken?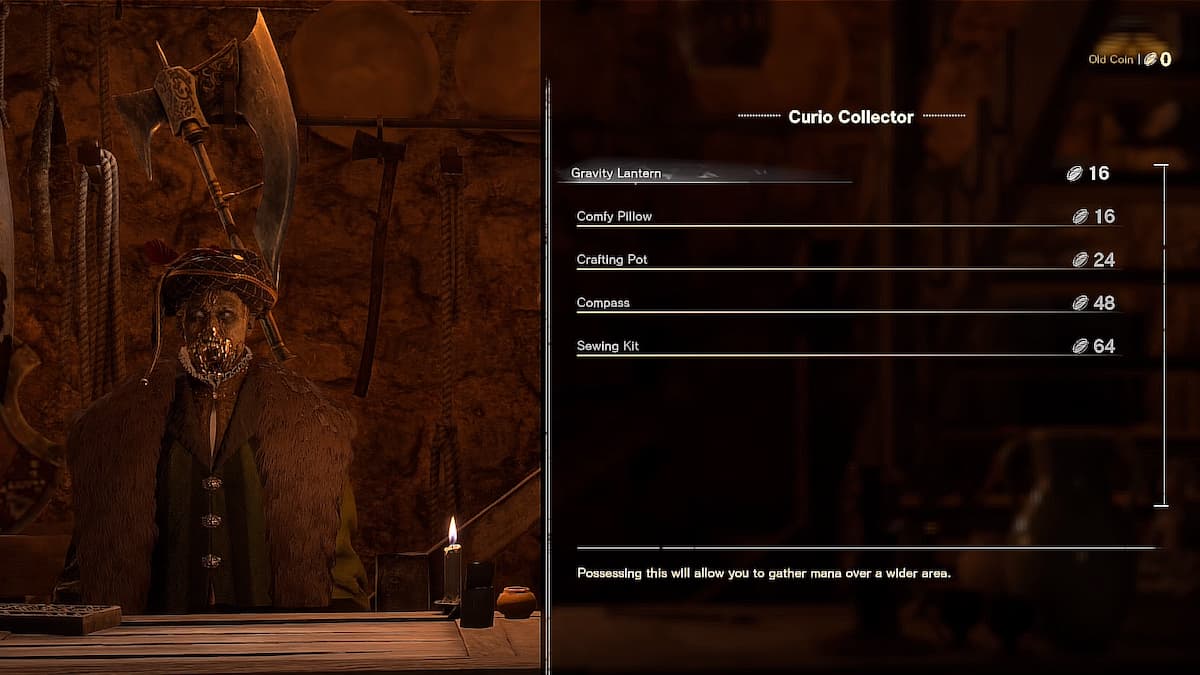 Old Coins is another currency type in Forspoken, which can be found across Athia. Old Coins can purchase different items from Curio Collector's Curiosity Shop. The Curiosity Shop is located in Inner Visoria, check the map image above to see its exact location. We recommend saving up on this currency and spending it at the Curiosity Shop. Here are some items that can be purchased from the Curiosity Shop with Old Coins.
Gravity Lantern: Buy with 16 Old Coins, allowing players to collect mana over a wider area.
Comfy Pillow: Buy with 16 Old Coins, gives players temporary effects when they sleep in a refuge or camp.
Crafting Pot: Buy with 24 coins, allowing players to convert natural resources into other forms when crafting.
Compass: Purchase with 48 coins; this unlocks the Forage options that allow players to gather items while camping.
Sewing Kit: Buy with 64 coins, allows players to craft new cloaks and necklaces.
Players can also spend Old Coins to purchase books from the Book Shop. Old Coins can be acquired from chests with Puzzle Locks and from various other locations around the map. Players will come across Old Coins that are located in tricky spots, which can be collected by using different traversal abilities. Use Cuff's Scan to check where these Puzzle Lock chests are located around the map in Forspoken.
For more information on Forspoken, check out Forspoken Preorder Guide – All Bonuses and Editions here on Pro Game Guides.