Chapalania is the first miniboss you'll come across at the beginning of your adventure across Athia, meaning it's Frey's first real combat test. Here's everything you need to know about how to defeat Chapalania in Forspoken.
How to beat Chapalania in Forspoken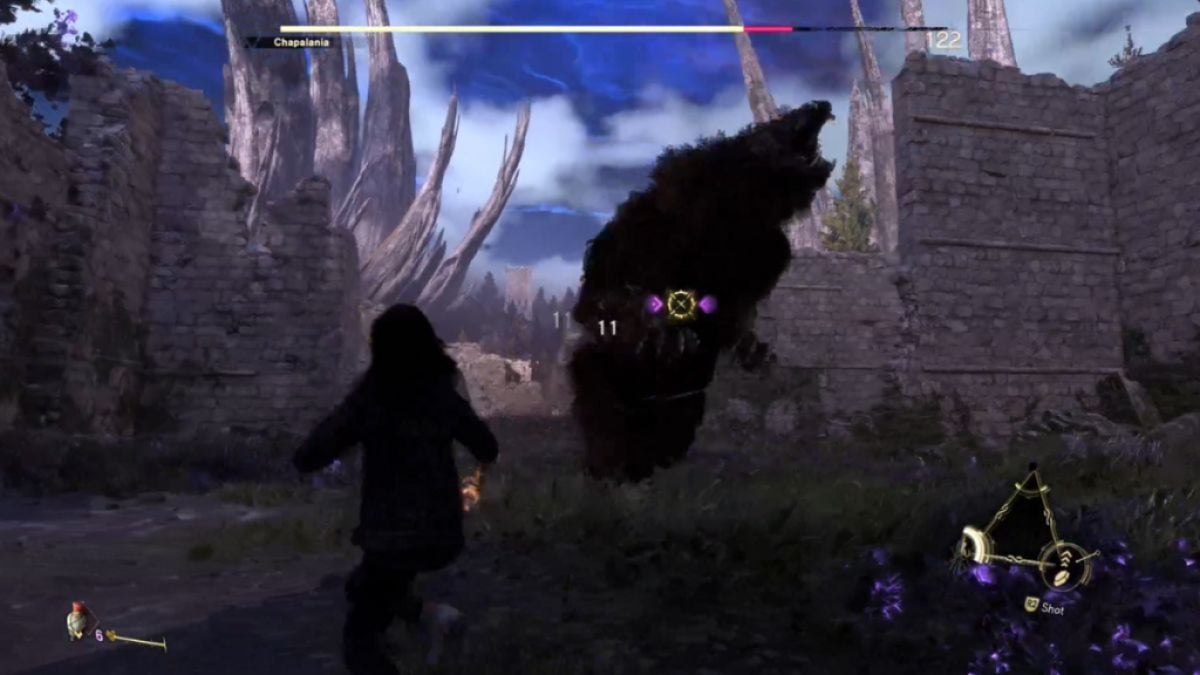 As you wander through the ruins in Chapter 2, defeating basic enemies and opening treasure chests along the way, you'll eventually reach a clearing and be cornered by Chapalania, a giant, bloodthirsty bear searching for its next meal. The first thing you'll want to do when you encounter Chapalania is to lock on to it (R3 on PS5) so that the camera moves when you do and ensures the miniboss is in your sight at all times. At this point in the story, you won't have unlocked Forspoken's dodge mechanic, so taking your eyes off the beast for a split second could mean the difference between life and death.
Chapalania's fight is pretty simple, but you must constantly move to avoid swipes and lunges, as it can attack quickly. Fire your Burst Shot while you move around and slowly chip away at its health. You can also immobilize it for a couple of seconds by using Frey's Bind spell, giving you a window to spam your Burst Shot for extra damage.
Around a third into the fight, a tutorial for Surge Magic will pop up, allowing you to inflict heavier damage with an extra-powerful spell, which charges up over time as you use your attack and support spells. Use Frey's Bind and press R2+L2 simultaneously while Chapalania is immobilized to launch the devastating attack.
Once its HP bar is around two-thirds empty, you'll be able to get close and strike the foe with a Killer Blow which, if it doesn't kill it, will inflict massive damage, at which point you can finish Chapalania off with a few well-aimed Burst Shots.
Looking for more Forspoken? If so, check out Can you respec in Forspoken on Pro Game Guides.