Dodging is essential for survival in Forspoken, especially in boss fights that inflict much damage on protagonist Frey Holland. Avoiding powerful attacks can mean the difference between life and death in the fantasy world of Athea. Here's everything you need to know about how to dodge in Forspoken.
How to evade in Forspoken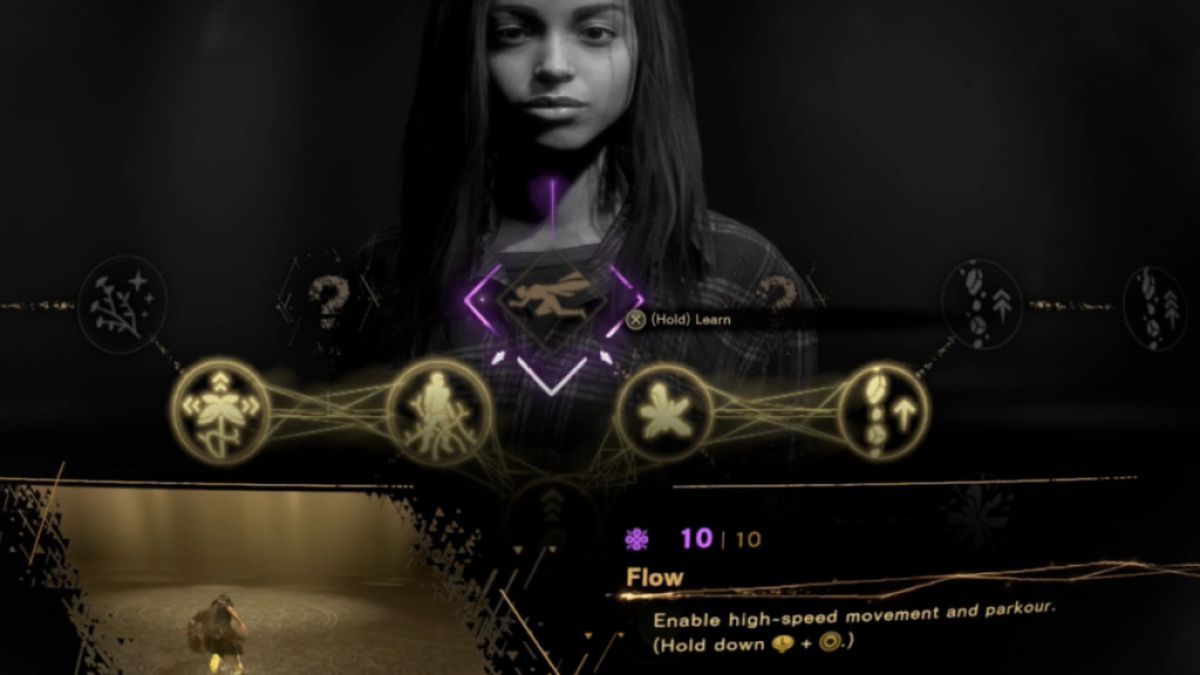 You don't learn a proper dodge straight away in Forspoken. You don't learn the spell needed, called Flow, until reaching the Chapalania miniboss fight in Chapter 2. Until the end of this fight, the only means to evade attacks is to move left and right when one is sent your way.
After this fight, you'll learn an ability called Flow. This is essentially the bread and butter of Forspoken. Flow is the magic parkour spell that allows you to dodge and evade quickly in combat, but it is awkward to use. There are two ways to use Flow:
The first is pressing the circle button on PS5 and B on Xbox controllers at the right moment to dodge the incoming attack—like in Dark Souls games.

Dodge too soon, and you'll get hit. Dodge too late, and you'll get hit, but time it perfectly, and you'll avoid all damage.

The second is by holding down Circle/B and moving using the Left Stick to evade all attacks automatically. However, this uses your stamina, and once you run out, you have to wait until your stamina gauge refills, leaving you unable to dodge.

You don't have to use this to evade attacks. Instead, if you know an attack is coming, you can use this to flee to an open space out of harm's way to gain breathing space. As Flow allows you to move quickly in one direction,
Both have advantages and disadvantages, which revolve around your play style. Yet, in the early game, learn to dodge, as you have limited stamina to evade lots of attacks automatically. But remember, not all attacks can be evaded. Meaning you have to make use of Flow efficiently to survive in Athia.
Related: Forspoken Preorder Guide – All Bonuses and Editions
When do you unlock dodge in Forspoken?
To unlock dodge, aka Flow, you'll need to progress through Chapter 2 and defeat Chapalania. Once beaten, Frey will level up and earn some Mana. This Mana is used in the Magic section of the main menu to unlock new spells. It is here where Flow is automatically learned as a tutorial, costing 10 Mana to unlock. And once you have, it will become much easier to evade attacks by dashing fast out of harm's way. To use Flow on PlayStation 5, hold down the Circle button and the left joystick simultaneously. Though feel free to change this in the options, to Toggle, as using the claw technique will be needed, which gets uncomfortable quickly.
How to change Magic Parkouring from hold to toggle in Forspoken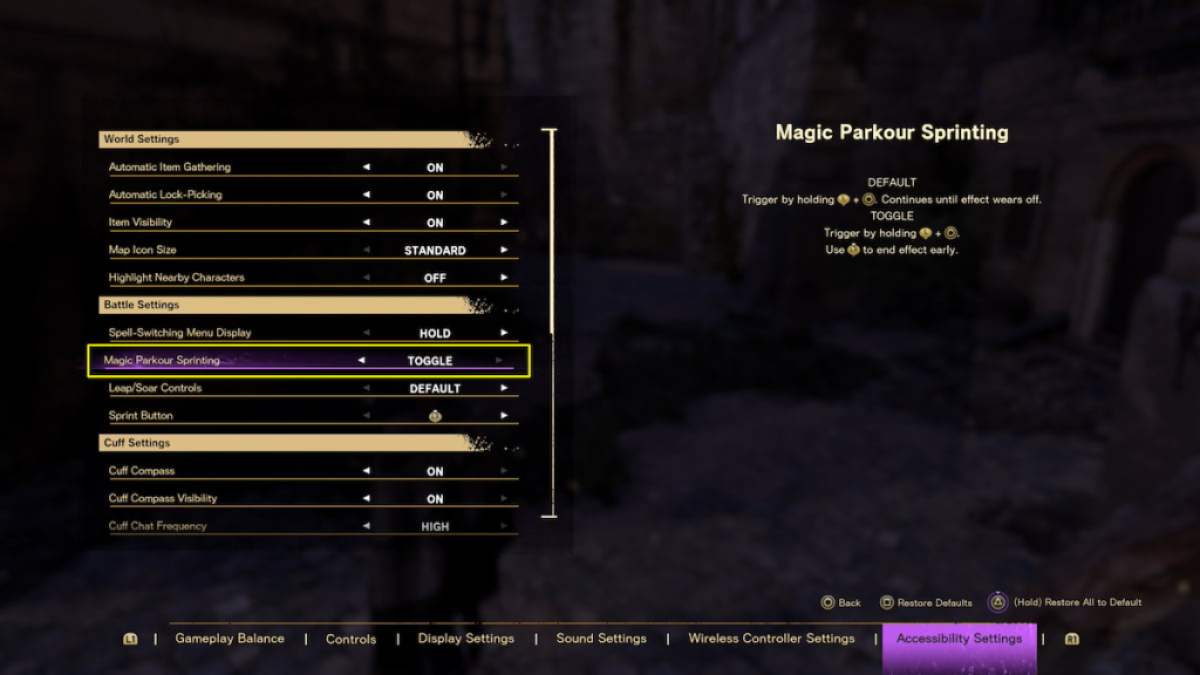 To change Magic Parkouring from hold to toggle, do the following:
Head into the Settings menu.
Navigate to Accessibility Settings.
Look under Battle Settings at the top of the list.

Find Magic Parkour Sprinting, and turn it On.
We recommend doing this quickly when starting the game, as you'll get used to holding down to use magic parkour, and switching it to toggle will be strange.
How to unlock Dodge Roll in Forspoken
Later on, in Chapter 2, you'll face Forspoken's first big boss. And it's at the beginning of this fight Frey will finally learn a proper evasion technique called Dodge Roll, which can be used when charging spells as a form of magic parkour.
To perform a Dodge Roll on PS5, ready your magic attack (hold R2 or L2) and then hold the Left Stick and the Circle button simultaneously. This will allow you to dodge further than usual, but only when charging a spell, whether attack or support. The great thing about Dodge Rolling is that you can keep your spells charged when utilizing this evasion method. So the second you land, you can attack immediately and keep the aggression!
This is a much more effective way of evading big hits than using Flow or sidestepping, so you'll definitely want to use it regularly in battles to ensure your victory.
Want to read more on Forspoken? If so, check out All Forspoken Voice Actors and Cast List on Pro Game Guides.