In Forspoken, players get to collect various resources from all around Athia, and some of them are highly necessary for upgrading equipment and crafting. Wild Musk is one such material, and players need to know how to get this item. Here's how to get Wild Musk in Forspoken.
Where to find Wild Musk in Forspoken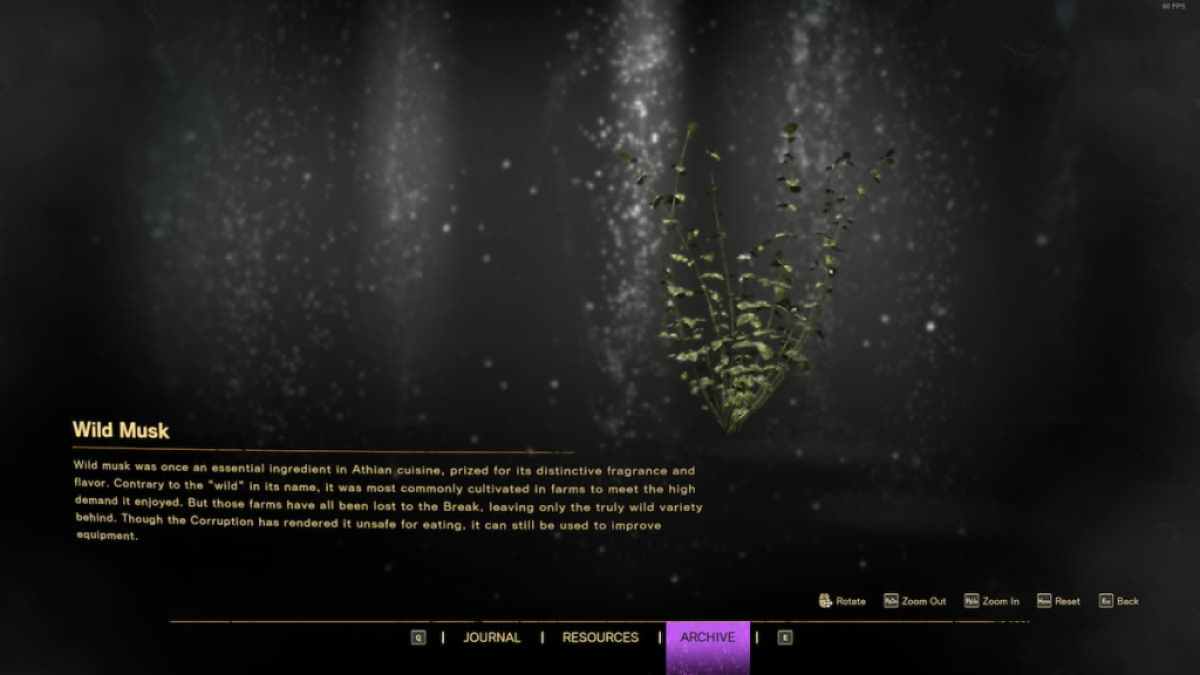 Wild Musk is an essential material in Forspoken, as it is required for crafting and upgrading equipment in the game. We found Wild Musk inside a chest before entering Junoon. Wild Musk is usually found in chests and some Labyrinths. We recommend finding more chests while exploring Athia to maximize the chances of getting this material. Use the Cuff-Scanning ability to locate enemies, chests, and other important items nearby.
Related: Best early upgrades for Cloak & Necklace in Forspoken
We also found Wild Musk in a chest at The Blessed Plains, this area is located South of the Fountain of Blessing. Check the white circle on the map image above to see its location. It is best to get this chest after Xenos Guild. After collecting enough Wild Musk, players can start upgrading their equipment. Players can check the Resources tab to see how much Wild Musk they have collected. Wild Musk was popularly used as an ingredient in Athian cuisine and is most commonly grown on farms. The corruption has destroyed its consumption value, but Wild Musk can be used for improving equipment in Forspoken.
Interested in other helpful Forspoken guides and want to read more? Check out How to solve all Puzzle Locks easily in Forspoken on Pro Game Guides!