There are many different items scattered around Athia that Frey and Cuff will need to collect in order to craft more powerful upgrades for their gear. One of the most useful items are Nuggets, though they can be tough to find. It is worth the effort though, as the upgrades can be very useful, especially later in the game.
Where to find Nuggets in Forspoken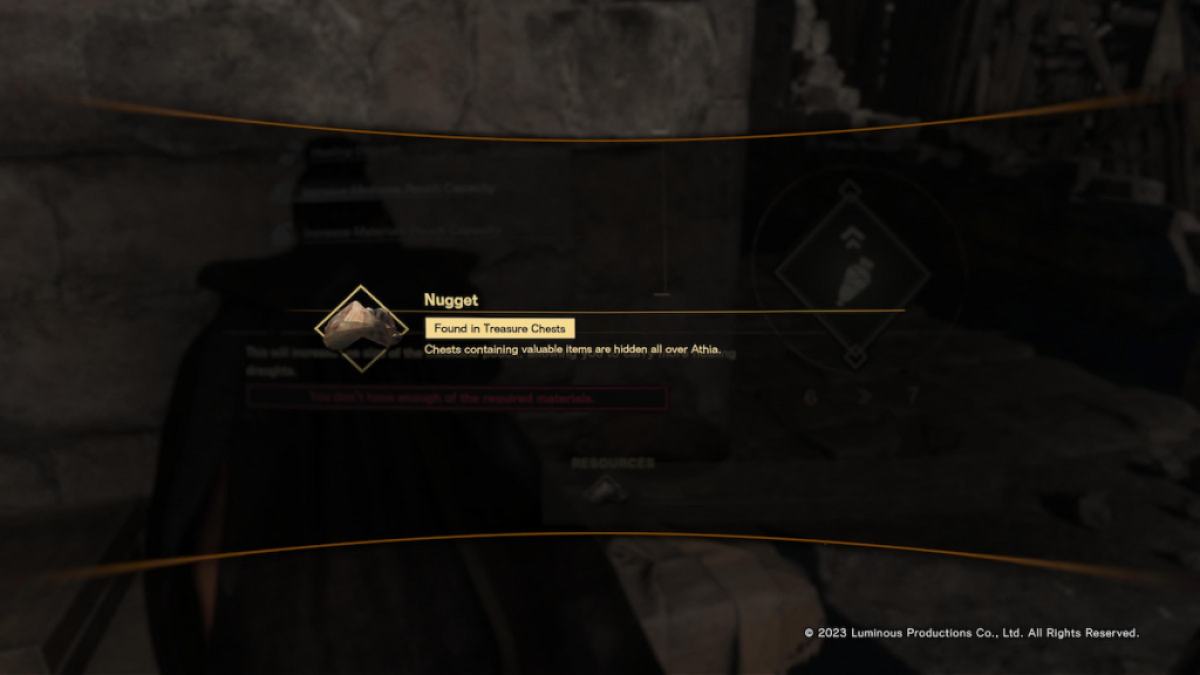 Nuggets and most other high-value crafting materials can be found in chests dotted around the landscape. These chests can be difficult to find and, at times, require players to use traversal skills to reach them. This is the easiest way to secure Nuggets in the game, and opening enough chests worldwide will eventually give players plenty of Nuggets to suit their needs.
Related: Can you respec in Forspoken?
How to find chests in Forspoken
Finding the chests can be made easier by using the in-game map. Many chests are shown via a purple dot. Zooming in on these purple dots can show the exact location of the chests, making it much simpler to gather the items inside. The chests aren't always easy to reach or pinpoint, and players can use Cuff's scanning ability to find nearby items and chests. When close enough to the chest on the map, if its location isn't clear, have Cuff scan it to precisely show where the chests are hidden.
Interested in other helpful Forspoken guides and want to read more? Check out How to solve all Puzzle Locks easily in Forspoken on Pro Game Guides!