As you explore the fantasy world of Athia in Forspoken, you'll come across Puzzle Locked treasure chests that require you to solve a sliding puzzle to open. While some are more challenging than others, there is a quick and straightforward way to unlock them. Here's how to solve all Mystic Lock puzzles easily in Forspoken.
How to quickly solve all Mystic Lock puzzles in Forspoken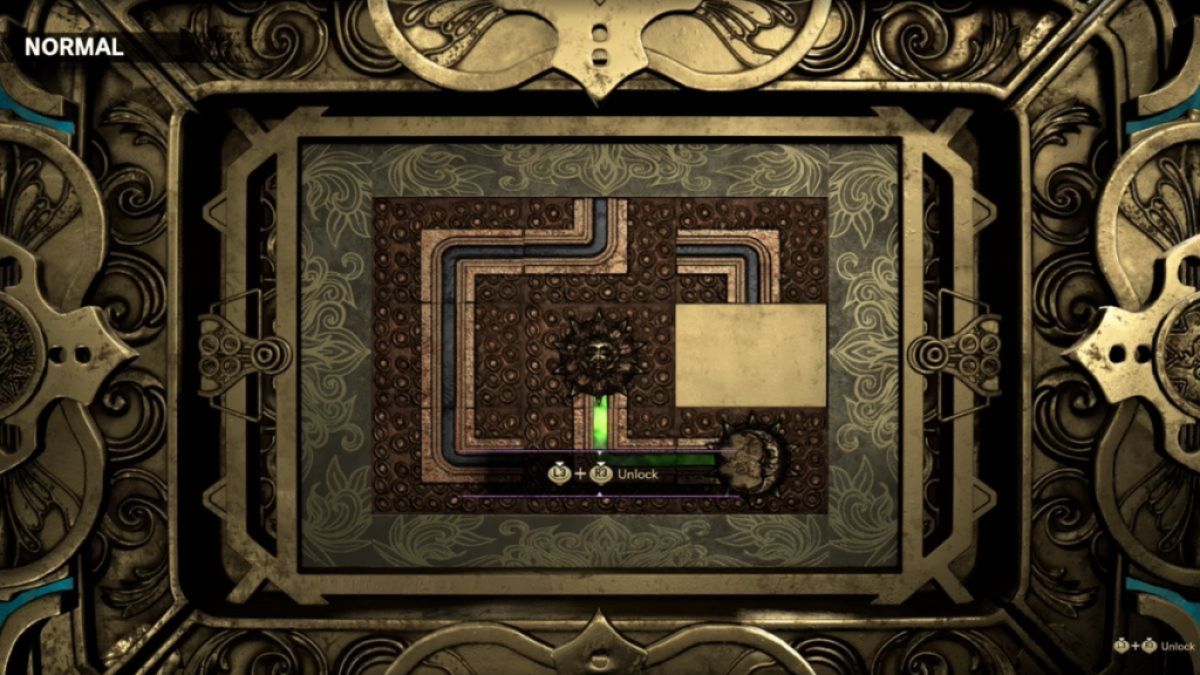 To solve all Mystic Lock puzzles quickly in Forspoken. Contrary to belief, you don't need to solve them in the intended way and get each tile in the correct spot; you can do it by simply connecting a singular pipe from the two symbols. Or you can turn off this entirely and open Puzzle Locks automatically from the settings.
While zipping around Athia, you'll find treasure chests with Mystic Locks, meaning you can't simply open them like a regular chest. Instead, you need to move pipe tiles to connect two symbols together to get the lock to unseal. And if you don't know about the following trick, you may find yourself stumped on a few. Because Mystic Lock puzzles are randomly generated in Forspoken, there's no set answer for each locked treasure chest.
Simply shuffle the tiles around until the two symbols are diagonal, and then move an L-shaped pipe tile to connect them. If done correctly, the pipe will light up green, and the Mystic Lock will open, rewarding you with that chest's precious loot.
Note that not every L-shaped tile will work, depending on the puzzle's available tiles. But as long as it has a right angle (see the screenshot above), you should be able to connect the two symbols together with shimmying rather than getting every tile in the right place as intended. And as long as they're connected, the chest will open.
How to open Puzzle Locks automatically in Forspoken
If you are sick and tired of solving these Puzzle Locks in Forspoken, worry not, as there is a way to turn off this cumbersome mechanic and open them automatically. Follow these instructions:
Head into the Settings menu.
Navigate to Accessibility Settings.
Look under World Settings at the top of the list.

Find Automatic Lock-Picking, and turn it On.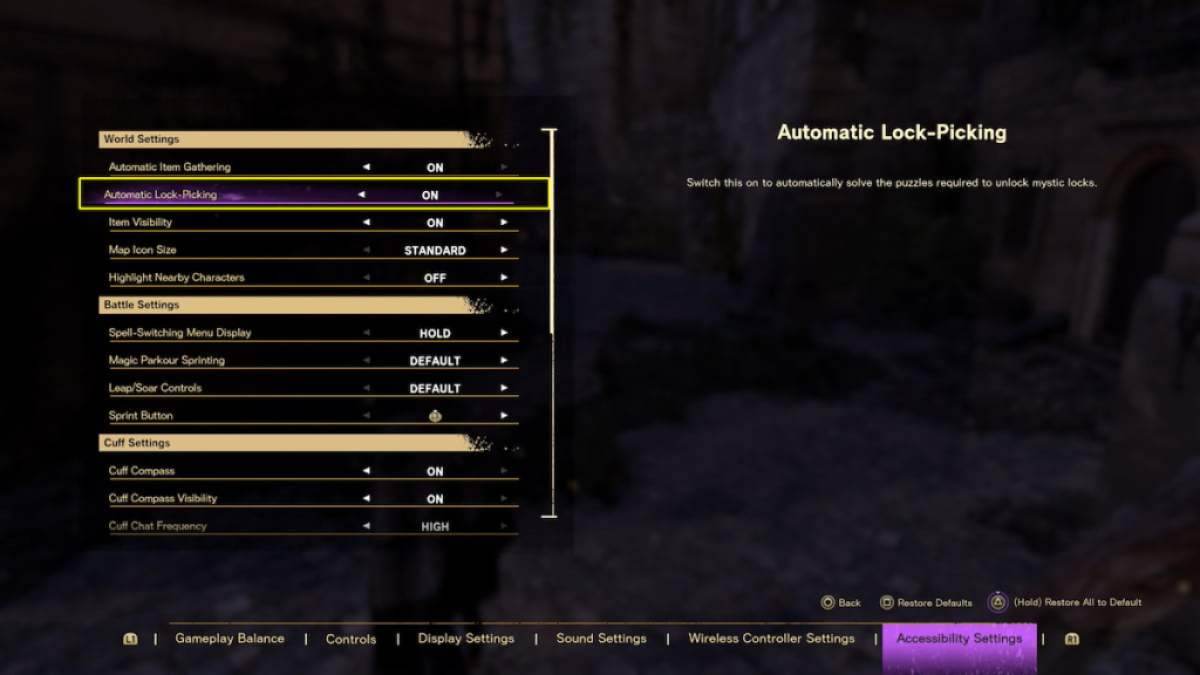 This will now open all Mystic Locks automatically, like any other treasure chest you can find in Athia. Doing this will allow you to keep the fast momentum of Forspoken instead of grinding it to a halt, solving a sliding puzzle.
For more help with Forspoken, check out How to dodge in Forspoken on Pro Game Guides.