Forspoken being a role-playing game that focuses on character development throughout the story. Using the game customization features, you can improve your character's stats, including max health, defense, and magic powers. Here's a detailed guide on how to do so.
How to increase stats in Forspoken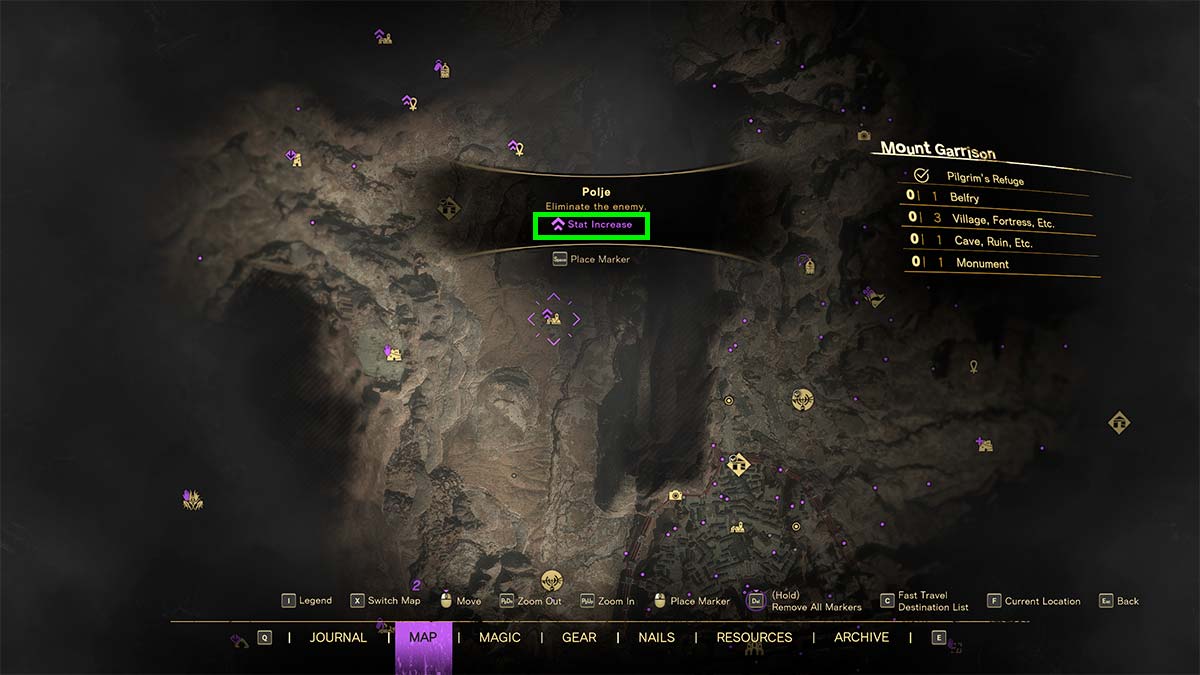 Complete objectives with Stat Increase as a reward: On the Forspoken map, you'll find various icons/legends that denote various activities that you can do in Athia. Icons with two purple arrows on top depict that the objective completion will grant you a stat boost.
Activate Monuments: There are numerous Monuments located throughout the continent. Locate one such structure and use your abilities to break away the stones binding it. Then approach it to unlock its power, and it'll grant you a certain stat increase. Monuments may sit on top of inaccessible cliffs. However, reaching them becomes easier with the zip spell you acquire after defeating Tanta Sila.
Upgrade your Gear: Your character can wear a Cloak and a Necklace as her gear. These items can be acquired by completing missions and objectives. These gear come with various perks and allow you to increase the character's Health, Defense, and Magic Prowess. You can also add three additional performance stats. To upgrade your gear, you'll need to visit a crafting table that can be found inside every Refuge safe house. The resources required for upgrades can be collected from treasure chests and harvested from the ground.
Related: How to increase gear stats permanently in Forspoken
How to get more health in Forspoken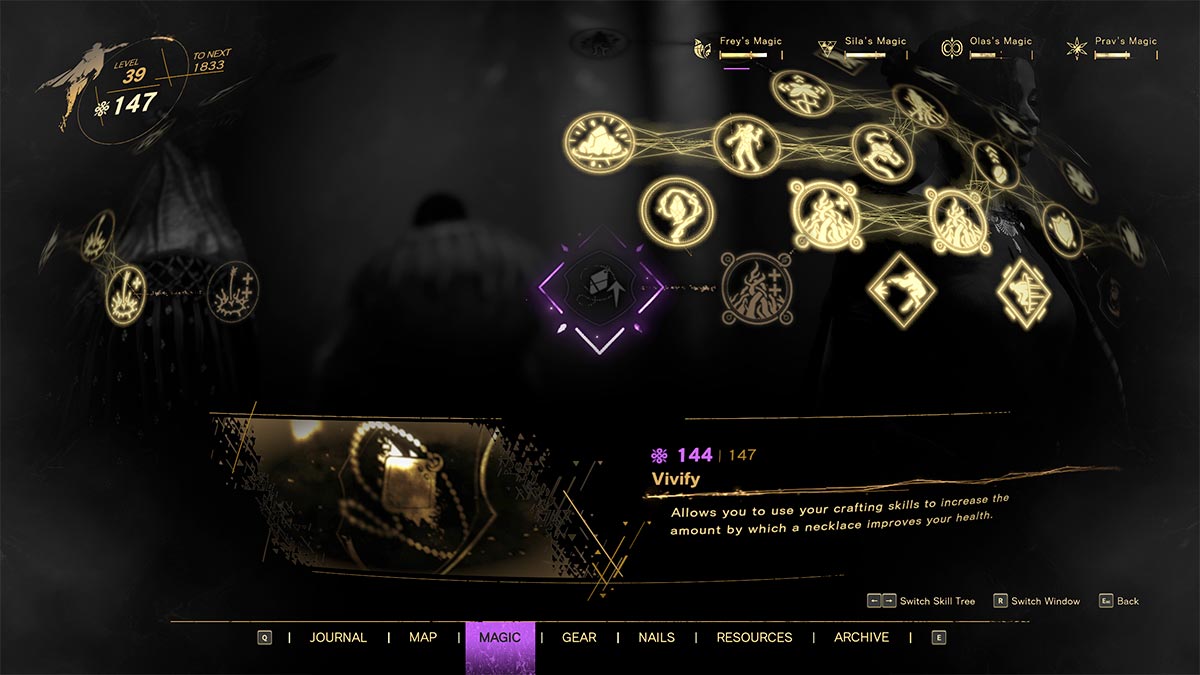 Your Necklace and Cloak can be upgraded at the crafting table for additional health. While a Cloak's health stat can be increased from the beginning, to increase a Necklace's health, you'll first need to unlock the Vivify spell from Frey's Magic tree for 144 Mana. Additionally, every activated Monument to Justice will boost your character's base health by five points. Furthermore, Monuments to Love improve healing effects by 15 points, which increases the effectiveness of healing items.
How to increase your Defense in Forspoken
Cloaks and Necklaces, by default, don't give you the option to enhance the defense stat. This can be done only after acquiring the Fortify spell from Prav's Magic tree by visiting a Fount of Blessing in the Visoria region. Frey's base defense power gets a five-point boost on every Monument to Strength you unlock.
How to increase Magical Prowess in Forspoken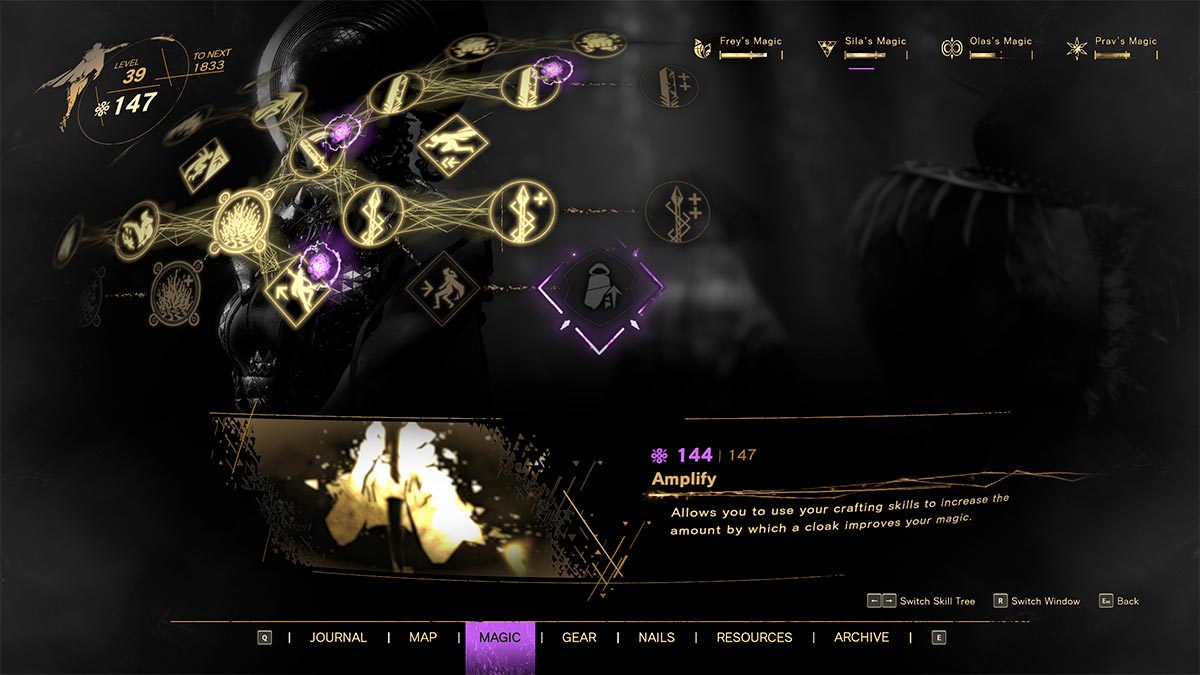 For the ability to improve magic prowess in Cloaks, you'll have to unlock the Amplify spell from Sila's Magic tree for 144 Mana. Necklaces have this ability by default. Another key thing to note here is that you'll have to upgrade every magic branch separately. This means Purple, Red, Blue, and Green Magics, each has its own upgrade levels.
Stay tuned to Pro Game Guides for more Forspoken content. In the meantime, head over to our article on Forspoken Giant Nightmares and Breakstorms explained.