In Forspoken, you will have to make some tough decisions on which magic abilities you want to unlock for Frey. Thankfully, there is a way to undo your progression tree if you find that a spell you invested in isn't as useful as you had expected. Here is what you need to know to easily respec your character in Square Enix's Fantasy action-based RPG, Forspoken.
How to respec in Forspoken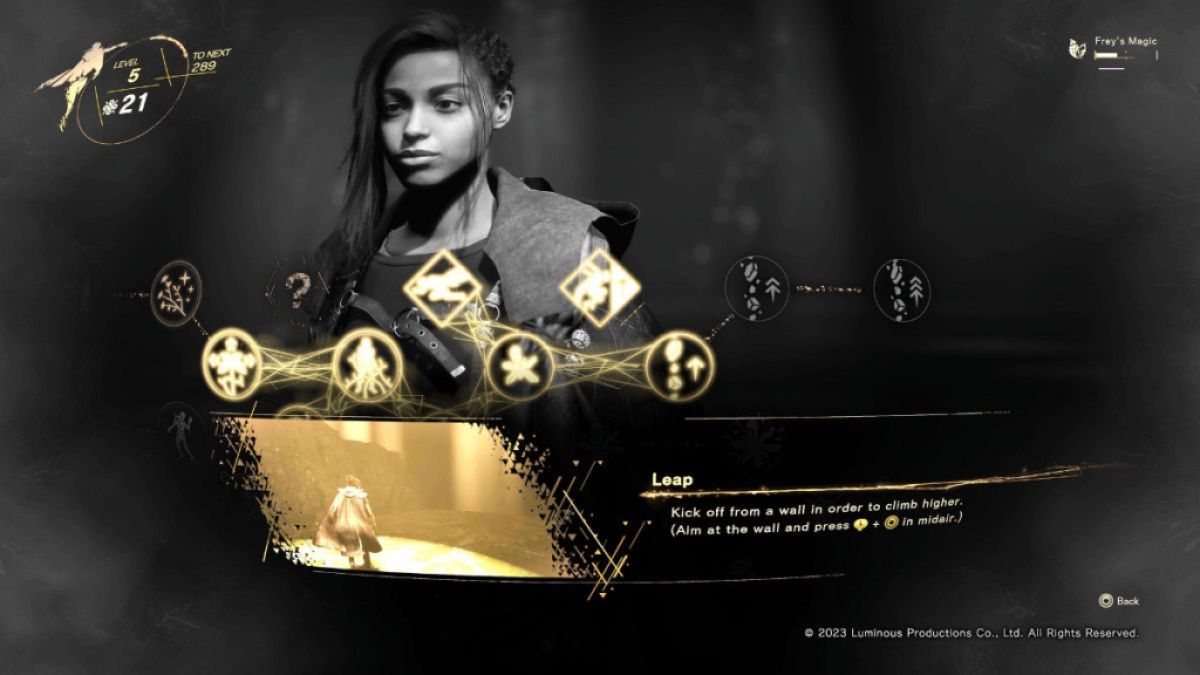 After defeating Forspoken's miniboss Chapalania in Chapter 2, Frey automatically learns her first ability Flow, by spending Mana in the Magic menu. And it's also after you complete this early-game tutorial that the ability to respec becomes available for the rest of the game. While you are not able to re-shape your characters' stats, you can refund most spells you have purchased. The nifty mechanic lets you regain Mana back, so you can spend it on other spells whenever you want.
To unlearn a specific spell and regain the Mana you spent on it, hover over the unwanted spell in the Magic menu and hold the Triangle button on PlayStation 5. The spell will then become locked out, and you will receive the exact amount of Mana the spell cost back, allowing you to spend it on another magical ability of your choice. The option to respec your Mana becomes especially useful the further you get in Forspoken because, eventually, you can convert spells from any of the Magic trees back into Mana, allowing you to spend it on specific spells that are more effective against a particularly brutal enemy or a boss if you know their weakness. It's basically a free advantage and will serve you well if you remember to make use of it often.
What can't you respec in Forspoken?
There are a few spells that you cannot respec in Forspoken. Meaning once you have spent Mana on them, you cannot get that Mana back. The spells you cannot refund are the following:
Spells you unlock when visiting Founts of Blessing all over Athia.
Anything that involves crafting/upgrading.

For example. On Frey's Magic tree, if you purchase Modify or Rarify.
Apart from these two exceptions, everything else can be refunded into Mana.
Want to read more on Forspoken? If so, check out How to dodge in Forspoken on Pro Game Guides.