Fortnite is one of the best battle royale games, bringing constant updates and improvements with each chapter they release. Each chapter promises new unvaulted and vaulted weapons, maps, and surprises for players to discover, creating challenging and exciting gameplay each time. Some of the best weapons, Mythics and Exotics, can be harder to get ahold of because of their powerful abilities that might just get you that victory royale. Here's what they do and where you can find them.
All Exotic weapons locations in Fortnite Chapter 4 Season 1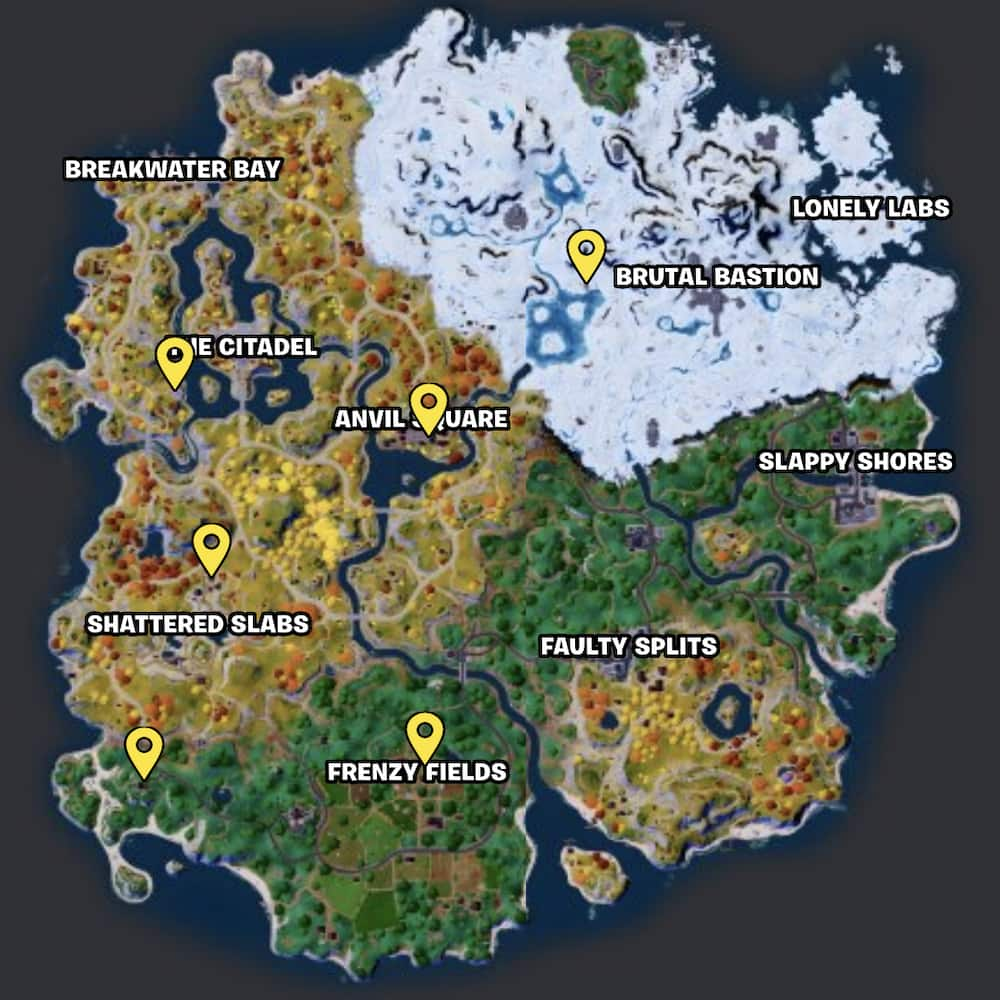 Exotic weapons are usually bought from specific NPCs around the map. They require you to use Gold Bars to purchase them and can cost anywhere from 200 to 600 bars. They only last for one match and must be bought each time. Here's what they do and where you can find them:
Grappler Bow: West of The Citadel, Cost 500 Gold Bars from Princess Felicity Fish. The Grappler bow can be used for fast-shooting projectiles at enemies or as a grappling hook to reach high spots and escape risky situations faster.
Shadow Tracker: Southwest of Shattered Slabs, Cost 400 Gold Bars from Evie. The Shadow Tracker is a suppressed pistol with the ability to track opponents who are shot by placing a red marker over their heads.
Chug Cannon: Frenzy Fields, Cost 600 Gold Bars from Sunflower. The Chug Cannon is a defensive, healing weapon that shoots out chug splashes that can boost your health and shield. It automatically reloads shots after a few minutes.
Chili Chug Splash: West of Brutal Bastion, Cost 210 Gold Bars from Frozen Fishstick. Chili Chug Splashes work exactly like chug splashes, except boost your speed instead of shield when thrown in the radius of your character.
The Dub: Anvil Square, Cost 600 Gold Bars from Beef Boss. The Dub is a double-barrel shotgun with heavy firepower and damage per shot. It also has knockback abilities, much like the classic flintlock pistol.
Unstable Bow: North of Shattered Slabs, Cost 500 Gold Bars from Wildcard. The Unstable Bow is a special bow that can become any of the other variants with each arrow shot, such as the Flame, Stink, Shockwave, or Explosive.
All Mythic weapons locations in Fortnite Chapter 4 Season 1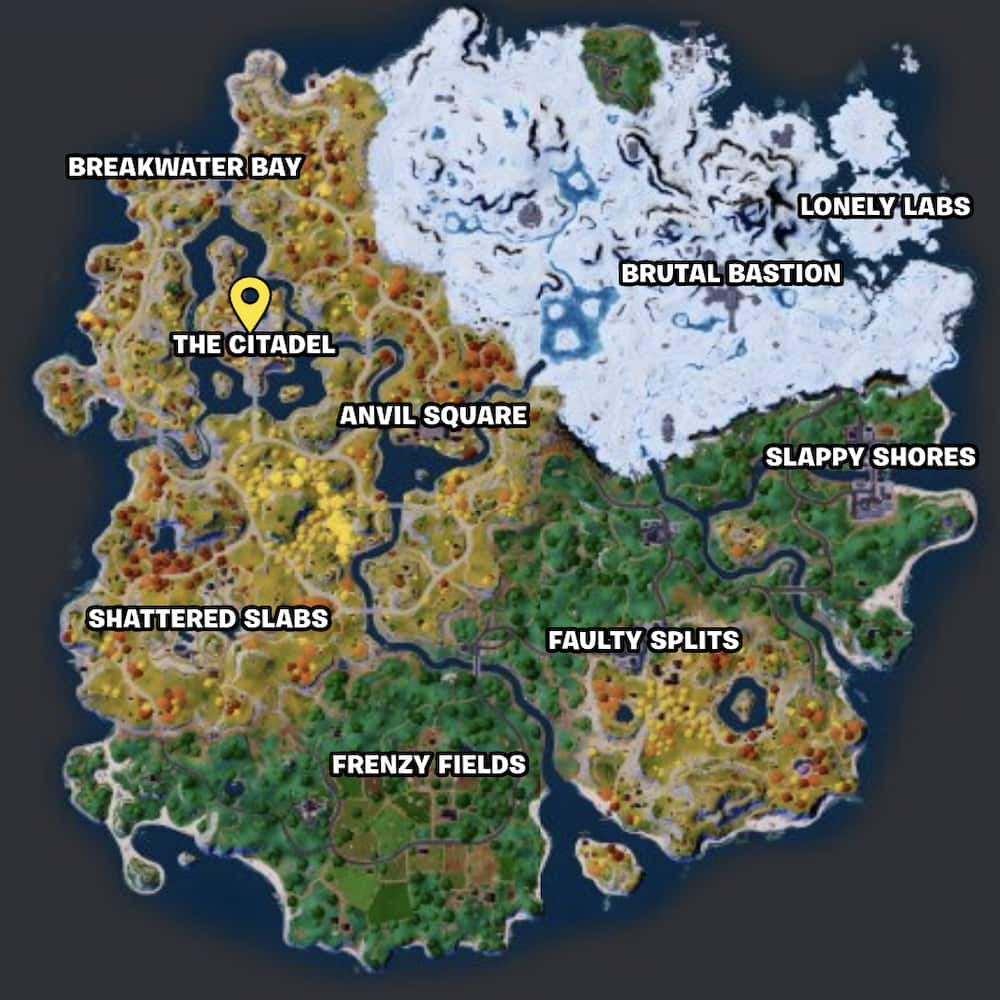 Mythic weapons are the ultimate weapons you can obtain in Fortnite and are usually picked up from NPC bosses. This will require a bit of a challenge since these NPCs have shields and can deal some significant damage if they can get a hit on you. Here's where you can get all of them:
The Ageless Champion's Ex-Caliber Rifle: At the Citadel from defeating The Ageless Champion. The Ageless Champion's Ex-Caliber Rifle is a more powerful version of the Ex-Caliber Rifle with a higher DPS.
More will become available as bosses show up around the map. Check back to see updates to Mythic locations.
There are plenty more helpful tips and tricks for Fortnite Chapter 4 right here on Pro Game Guides, such as Where to find The Ageless Champion boss in Fortnite or Where to land at hot spots in Fortnite Chapter 4 Season 1!