In Fortnite Chapter 4 Season 2, you can visit some of the new POIs and use brand new weapons added this season. Like previous seasons, you'll also get to eliminate different bosses and unlock different vaults across the map. There is a vault at the Mega City POI, and here's how to unlock this area in Fortnite Chapter 4 Season 2.
Where is the Vault at Mega City in Fortnite Chapter 4 Season 2?
The Mega City POI is one of the new locations situated on the southeastern side of the map in Fortnite Chapter 4 Season 2. It has several massive buildings adding verticality to the POI, and the area is interconnected with grind rails. The vault is located on the northeastern side of the POI, under a bridge. Check the yellow circle on the map image above to see the exact location of the vault.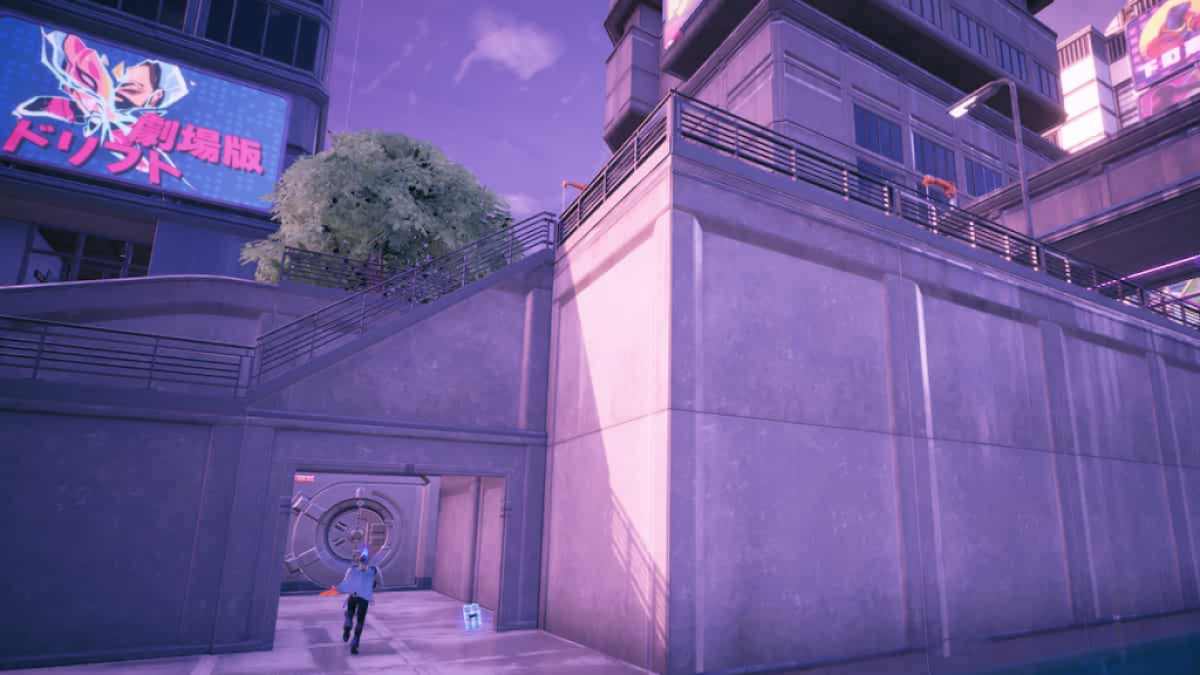 After acquiring the keycard, you need to visit the vault. Use the staircase shown in the image above to get down to the bottom floor. You'll find the entrance to the vault just underneath the staircase. We recommend eliminating enemies before going inside the vault, as they can easily ambush you later on.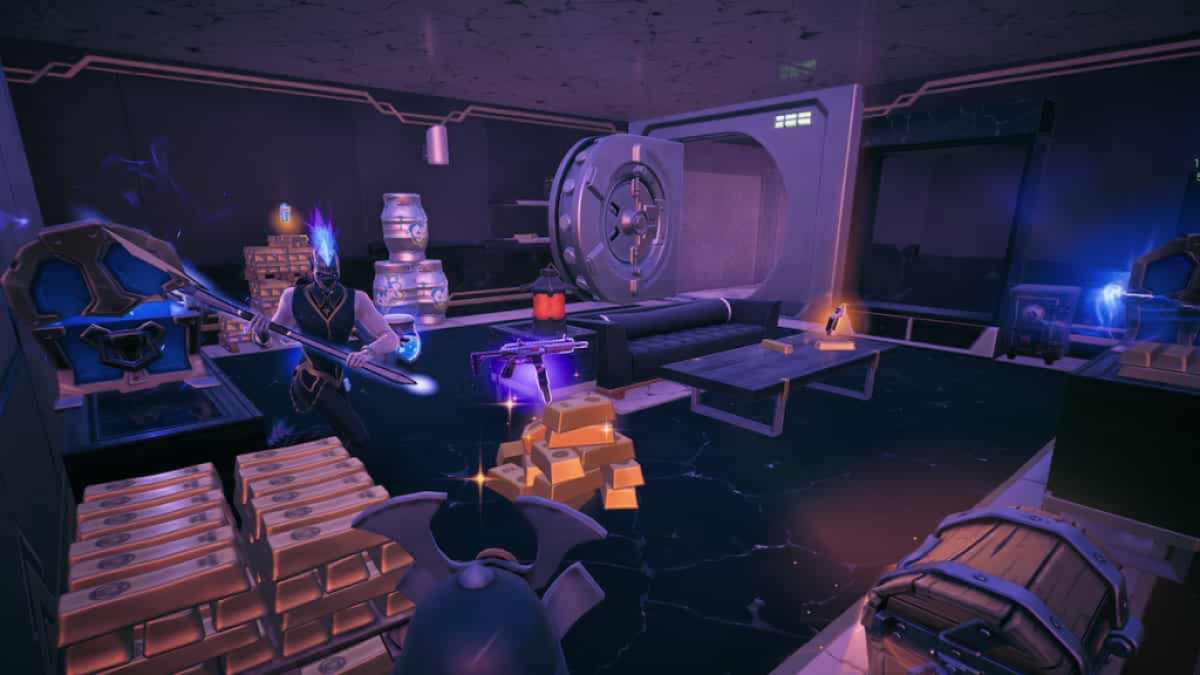 Inside the vault, you'll find a few Epic chests, along with Slurp Barrels, Gold Bars, and high-tier weapons. You'll also find the mythic Havoc Pump Shotgun inside these vaults, and it is one of the best guns to use this season. You will also find the Legendary Slurp Juice inside vaults in Fortnite Chapter 4 Season 2. However, to enter these vaults, you'll need to get the keycard, and to do so you must defeat the Highcard NPC.
Related: All Fortnite Chapter 4 Season 2 Battle Pass Rewards
How to get the vault key card in Fortnite Chapter 4 Season 2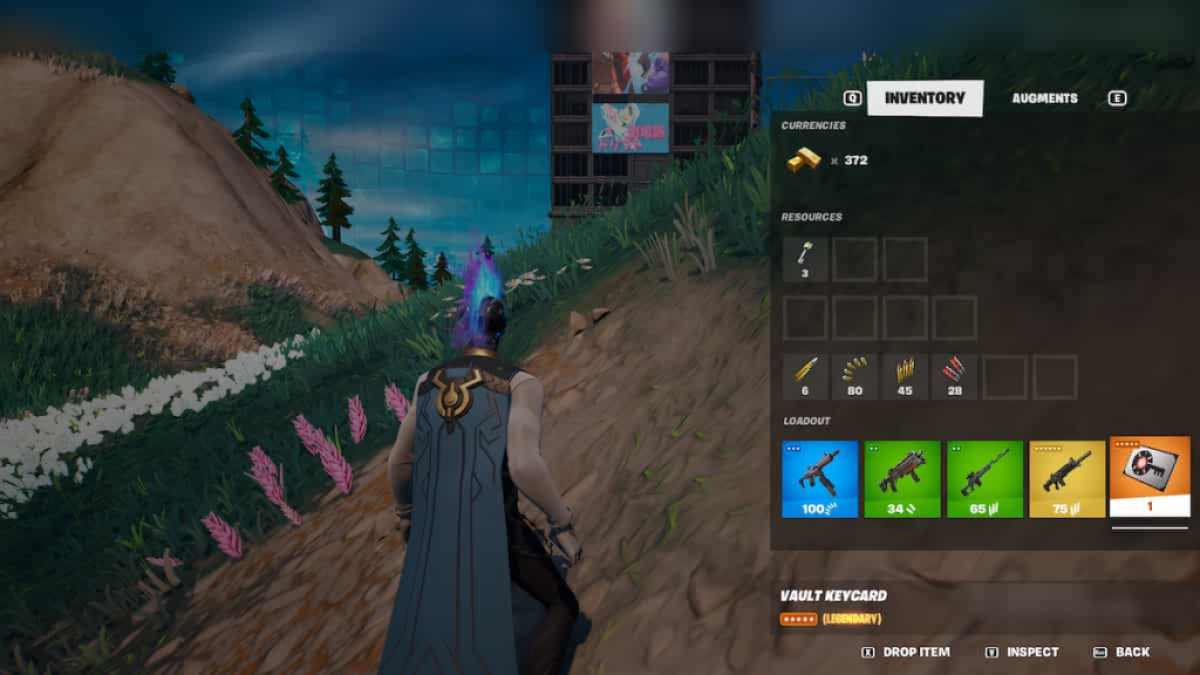 The Highcard NPC spawns at one of the three following locations: Brutal Bastion, Mega City, and Shattered Slabs. This character will use a rift to appear on the map and has two henchman NPCs along with him. Defeating Highcard allows you to get the Highcard's Havoc Suppressed Rifle and the vault keycard.
Once you have the vault keycard, equip it from your inventory. This keycard directs you to the vault at the location where you eliminated the Highcard NPC. For instance, we eliminated the NPC at Mega City and got access to the vault at the POI. Similarly, you can eliminate Highcard at Brutal Bastion or Shattered Slabs to get access to the vaults at those POIs.
Looking for what's new this season in Fortnite? Check out How to get the Highcard Havoc Suppressed Rifle in Fortnite Chapter 4 Season 2 on Pro Game Guides