Our Fortnite 1v1 Codes List features the best and most popular ways to practice against other players in a structured setting! If you're looking to improve your solo play, then playing against a single player repeatedly is a great way to improve your muscle memory. We'll be looking at the top current codes for Chapter 2: Season 6 of Fortnite.
1v1 maps are one of the better ways to get practice in for real in-game scenarios. In them, you can focus on specific aspects of your game that are lacking. While edit and aim courses are good for warm-ups, there's nothing that gets you better faster than repeatedly playing against others. If you're looking to see how well your game is doing, check out our look at the best Zone Wars Codes!
Best Fortnite 1v1 Maps List
Here's our list of Fortnite's Best 1v1 Map Codes:
BHE 1v1 Private Fights: 0442-2970-2907
Blackoutz 1v1 - 2 Players: 4174-4446-0308
1v1 Build Fights!: 1832-0431-4852
ZERO 1v1 Build Fight [10P]: 6232-4881-6009
Northern Lights 1v1 Build Fights: 5470-6982-5279
Clean Rings 1v1/FFA: 9004-8520-0572
1 v 1 Chapter 3 Weapons: 5771-9792-3669
Aesthetic 1v1s: 3927-8422-7996
Pandvil Build Fights (1v1/FFA): 7555-7193-2726
1v1 Mythic Fights: 2218-1990-0030
BHE 1v1 Private Fights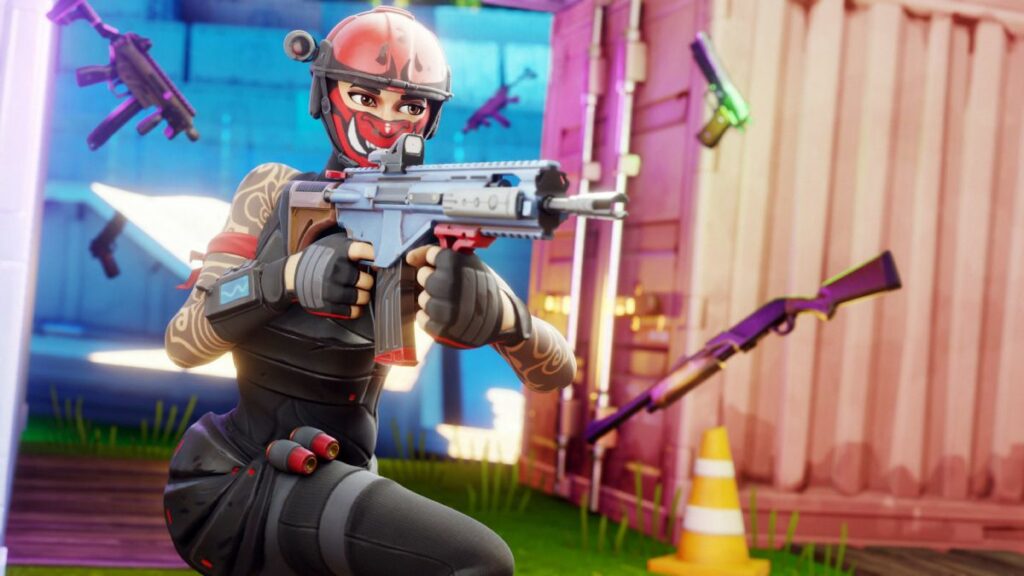 BHE 1v1 Private Fights Map Code: 0442-2970-2907
BHE 1v1 Build Fights Map Code: 8064-7152-2934
BHE hasn't published many maps to Fortnite Creative, but two of the maps they have put out are some of the most popular 1v1 maps available! Both maps are listed above, so you can choose whichever one best suits your interests. If you're looking for more smooth gameplay, go with the Private Fights map. If you want more functionality, use the Build/Edit map!
Blackoutz 1v1 - 2 Players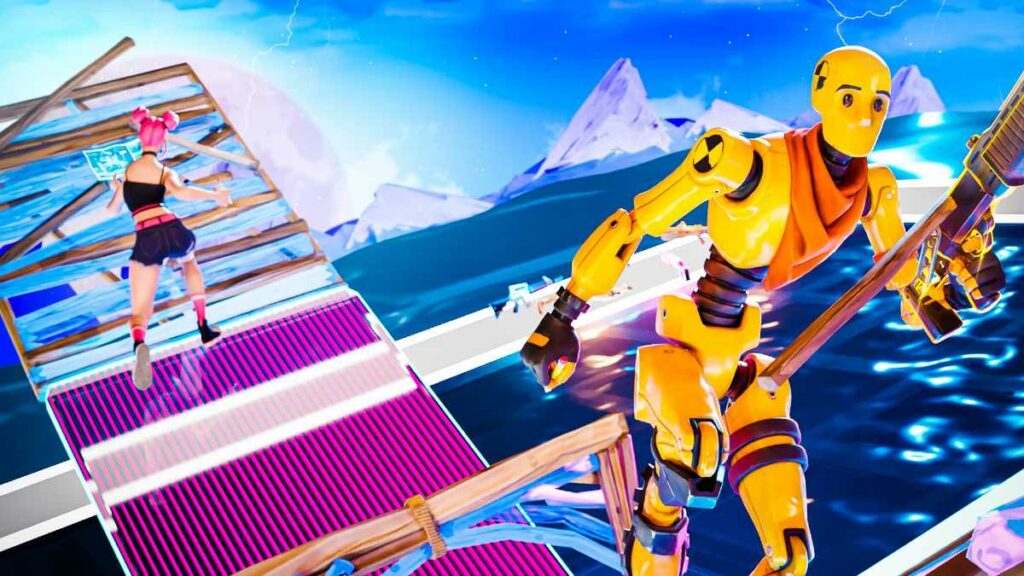 Blackoutz 1v1 Map Code: 4174-4446-0308
No Fortnite Creative 1v1 list would be complete without mentioning Blackoutz 1v1, one of the most popular 1v1 maps of all time. Most players have seen it featured on Fortnite's Discover tab at some point or another, and there is good reason for that! It is a simple map that provides the perfect amount of customization—not too much or too little. If you want to drop in and spar quickly, this is the best 1v1 map to try. It's so popular that there is almost always someone to play with!
1v1 Build Fights!
1v1 Build Fights Code: 1832-0431-4852
1v1 Build Fights is considered by many to be the gold standard for 1v1 creative map. It perfectly deliers intense close-quarters combat, simplistic design, and infinite playability in one map. It serves as the ideal map for newcomers to the 1v1 scene and veterans who just want some quick PVP. Whereas most other maps need something special to make them stand out, this map stands out in that it does everything we need without anything flashy. It's also incredibly popular, so you'll almost aways have a huge selection of opponents to battle!
ZERO 1v1 Build Fight [10P]
ZERO 1v1 Build Fight Code: 6232-4881-6009
Looking for a 1v1 map that lets you choose everything? Look no further. Zero 1v1 Build Fight lets you pick your opponent, theme, weapon, customized settings, and so much more. Create a new environment with different rules in every single 1v1 skirmish, and forget about limiting your party to just two people. This map lets you broaden your skills by offering everything as (according to the description) the "world's first open-world 1v1 Battle Map"!
Northern Lights 1v1 Build Fights
Northern Light 1v1 Build Fights Code: 5470-6982-5279
Enjoy the Aurora Borealis at any time of the year in this wonderfully designs 1v1 map. This map sticks with the "less is more" mantra by keeping the game mechanics simple and the environment immersive. Hop in, fight in an arena filled with misty fog and pretty visuals, eliminate your friends, and call it a day!
Clean Rings 1v1/FFA
Clean Rings Red Map Code: 6993-9503-4324
Clean Rings Pink Map Code: 9004-8520-0572
Clean Rings Purple Map Code: 6918-1928-5986
Clean Rings Blue Map Code: 8811-3583-7826
Clean Rings Teal Map Code: 6542-7870-8718
Clean Rings Yellow Map Code: 5515-3616-4704
This is a set of maps that all follow the same scheme, but use different colors. The maps are very sleek and, as their description says, give off a "Trap" vibe. You are given standard extras, such as access to the latest weapons and changing the color aura of your character. The thing that sets this map apart from the rest is that you can choose the general color you want in the map!
1v1 Chapter 3 Weapons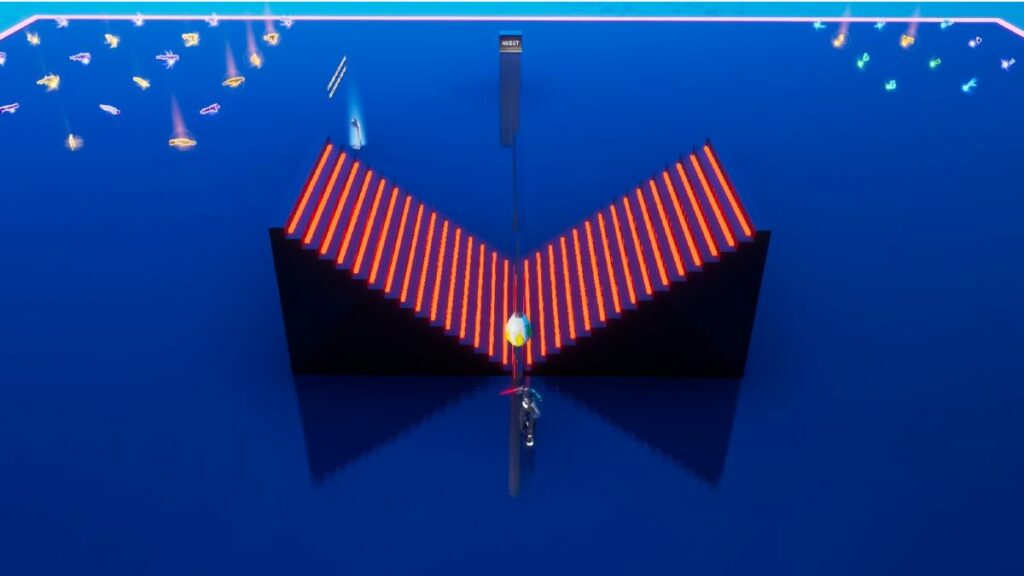 1v1 Chapter 3 Weapons Map Code: 5771-9792-3669
The map is as simple as the name, and it's exactly what you wanted for 1v1 in Chapter 3. Pick from the selection of all Chapter 3 weapons, hop to the middle of the board, and duke it out with a friend. No frills, no bells, and no whistles. Vanilla 1v1 never looked or played better.
Aesthtic 1v1s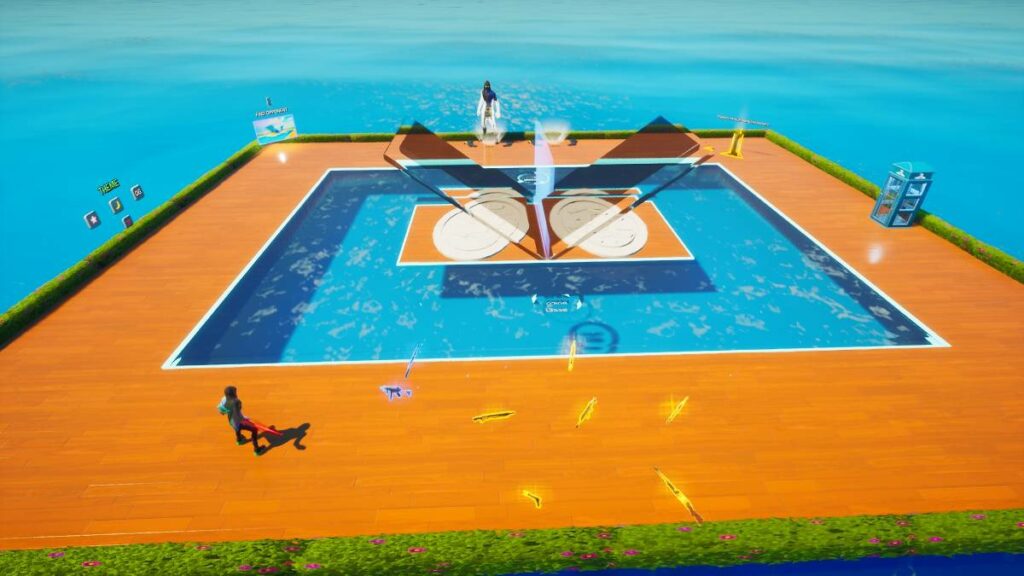 Aesthetic 1v1s Map Code: 3927-8422-7996
If you prefer your 1v1 maps to be more sleek and don't need fancy mechanics to pump up your gameplay, Aesthetic 1v1s is perfect for you. This map is updated to include the Chapter 3 weapons, and you'll find it's perfect for anyone who just wants to get in to some 1v1 and not feel overwhelmed with choices. Simply put: This map looks great, has zero delay, and makes 1v1 simple and fun.
Pandvil Build Fights (1v1/FFA)
Pandvil Build Fights Map Code: 7555-7193-2726
This map could be called Vanilla+, as it brings all the standards you would expect from a 1v1 map, but adds more functionality without making it overwhelming. The limited customization options make it so you can keep things fresh, but not struggle to get used to the changes. On this map, you can easily switch between 1v1 and FFA, and you have access to all the weapons from Chapter 3. For a bit more customization, you can switch between the classic Fortnite visuals mode, or set the background to make it easier or harder to spot your opponent.
1v1 Mythic Fights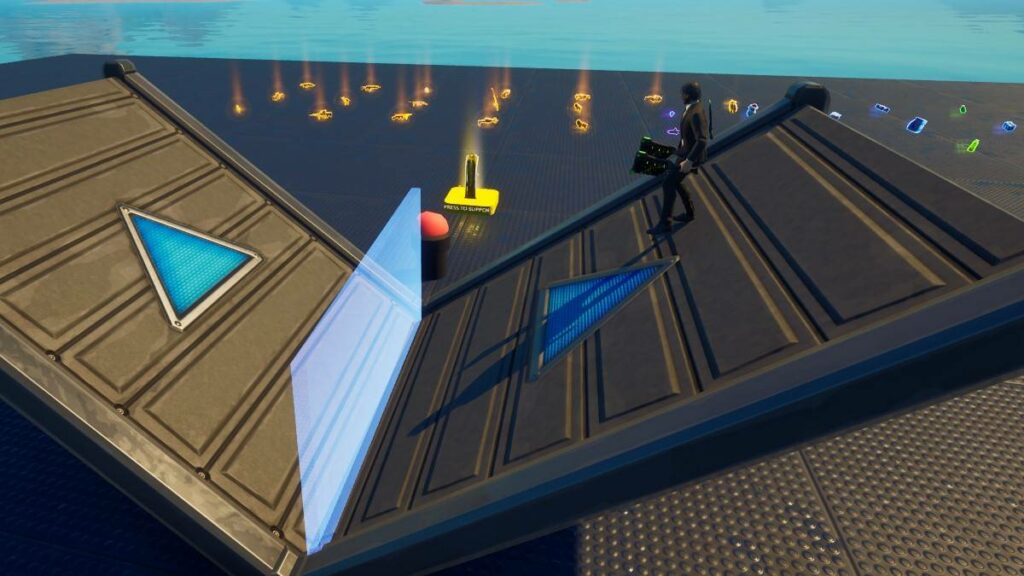 1v1 Mythic Fights Map Code: 2218-1990-0030
Mythic Fights is for people who only want to play with the best of the best weapons. Do maximum damage or experiment with different features with every Mythic weapon you can think of, including the ones from past seasons. It's also a simplistic approach to 1v1, which provides zero input lag. The match start is an automatic process, and does not require input from the user. The only thing you need to do is change your loadout and reset the builds!