Our Fortnite 1v1 Codes List features the best and most popular ways to practice against other players in a structured setting! If you're looking to improve your solo play, then playing against a single player repeatedly is a great way to improve your muscle memory. We'll be looking at the top current codes for Chapter 2: Season 6 of Fortnite.
1v1 maps are one of the better ways to get practice in for real in-game scenarios. In them, you can focus on specific aspects of your game that are lacking. While edit and aim courses are good for warm-ups, there's nothing that gets you better faster than repeatedly playing against others. If you're looking to see how well your game is doing, check out our look at the best Zone Wars Codes!
Fortnite 1v1 Maps List
Here's our list of Fortnite's Best 1v1 Map Codes:
We will go into more detail below on each of these maps and including some videos that should explain more about the course when necessary!
Do you have a Fortnite 1v1 Map Course you love? Send it to us at [email protected] with a description of why and we'll add it to the list while giving you credit!
Tsar's Realistic 1v1
Tsar is new to the map-making community, but you'd think this map was made by an experience mapmaker. It features over 10 maps to play and the description boasts the level of realism it gives to 1v1 scenarios. If you're looking for a map with a lot of variety that doesn't get old fast, this is great choice.
1v1 Ultimate Training Battle
G6T 1v1 High FPS + Less Delay
Musical 1v1
This is an interesting take on 1v1 maps as it brings music into the game to pump you up during combat. If you manage to get a killstreak of three, you get to select the music that plays in-game! As far as we've seen, no other 1v1 map uses music. Perhaps this can be a trend in maps going forward?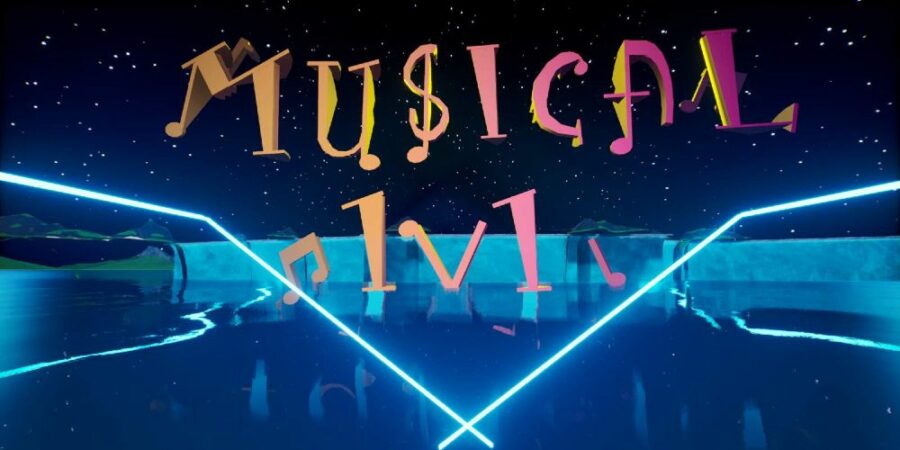 Advanced Portal 1v1 Map/FFA
We're revisiting the classic type of 1v1 map with this Fortnite code. On this map, you have a clean atmosphere for playing 1v1 against your friends, but with all the advanced options that you would typically enjoy. How do they do this? With portals! In this map, you can portal to different areas to pick weapons, fight, spectate, and more!
NoPhear Hub - 1v1 Buildfight & More
This is yet another sleek design for a classic 1v1 Map. You have all the options you typically need, and the hub is designed to let its users intuitively know how to change the options and access different areas. NoPhear is a well-known map-maker for Fortnite and has created dozens of maps. Unfortunately, there is not trailer video for this map, but we strongly recommend you give it a shot!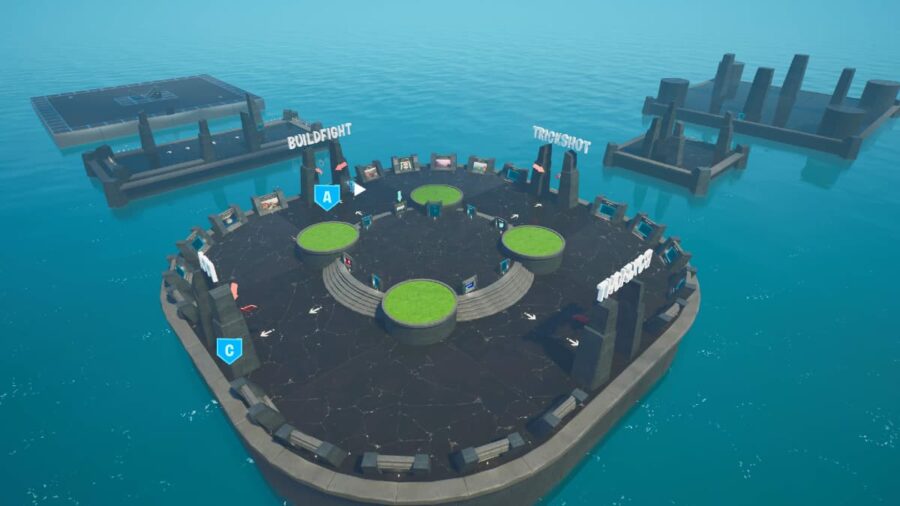 1v1 Four Worlds Race
This is a new kind of 1v1 map where instead of firing weapons at each other, you determine who is batter at handling the vehicles in Fortnite! Every course has obstacles to stop you or boost you and it's up to you to use them to outmaneuver your opponent and come in first place. If you think you've got an expert handle on vehicles, give this map a try!
Tact's Mini BR
Like most 1v1 maps, this map allows for adding extra players to the game, but makes sure to keep them as even as possible. What sets this map apart, however, is that it runs like a normal Fortnite BR match, but on a much smaller island! You'll always have to be on the lookout as your opponents will always be nearby due to the limited space. Think of this map like a faster version of Battle Royale!
Rainbow Castle FFA
Okay, so it's not exactly 1v1, but FFA just means you can do 1v1 with up to 15 other people all at once! With the fun and flamboyant design, you're guaranteed to have a good time as you and your friends massacre each other. This map is featured across many sites and is quickly increasing in popularity. Don't forget to search for the secret coins while you're having fun! Check out the video below for a short sample of how this map looks.
Sniper One Shot
Dux is a popular map-maker in the Fortnite world, and quite often makes simple mini-games with short rounds. This map is no exception. Still, as short as the rounds are, it's plenty of fun to use as a daily warm-up or to fine-tune your trick-shots with a sniper. This is an especially fun map to keep your sniper skills up to par since Season 6 vaulted Snipers!
How-to Use a Creative Code
Once you load up the game you will be given the three options on what you want to play (Save the World, Battle Royale, and Creative). Click the creative option and then click PLAY and then CREATE (don't start a server if you want to play solo).
Once it has loaded, you will see an Orange Rift that will take you to islands where you can create custom maps. We don't want this right now, so look around for the featured portals. Fortnite now puts you in a custom portal area, so you might need to seek it out a bit. Find the portals with the console in front of them and interact with one.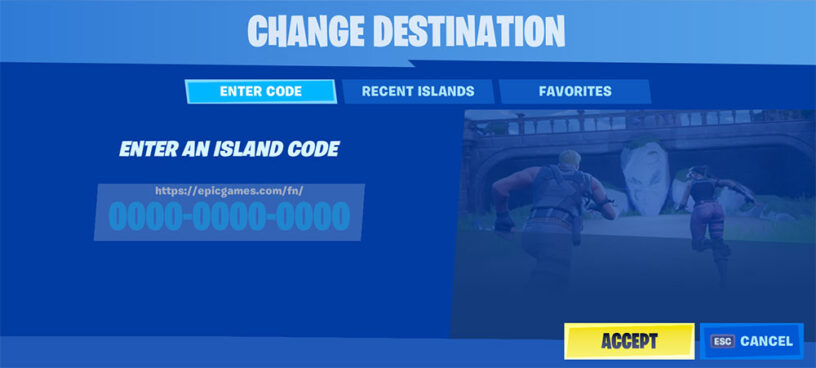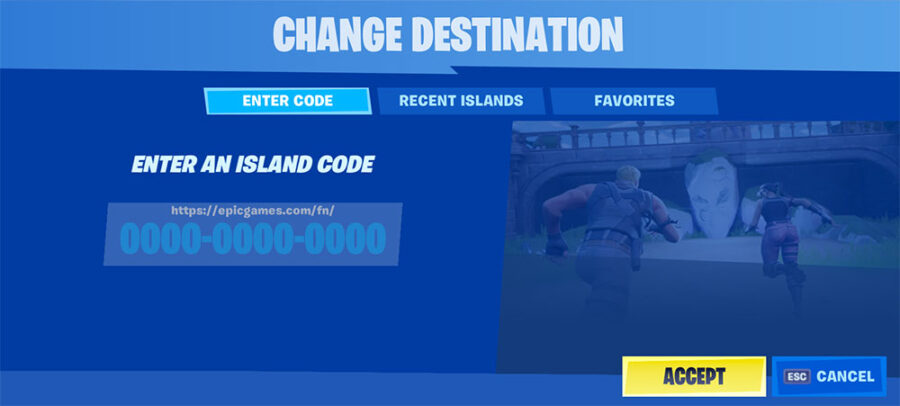 From here you can either select one of the codes you've added to your favorites, or you can paste a code you have at the end of the URL. Click "Accept" and it will load up the island of your choice. You can then run into the rift and it will transport you to it!