1v1 maps are one of the better ways to get practice in for real in-game scenarios. There's nothing that gets you better faster than repeatedly playing against others.
Our Fortnite 1v1 Codes List features the best and most popular ways to practice against other players in a structured setting. if you're like me, you just love that extra sense of competition with higher stakes, and these are that perfect scenario.
Best Fortnite 1v1 Map Codes
Wallhack 1v1s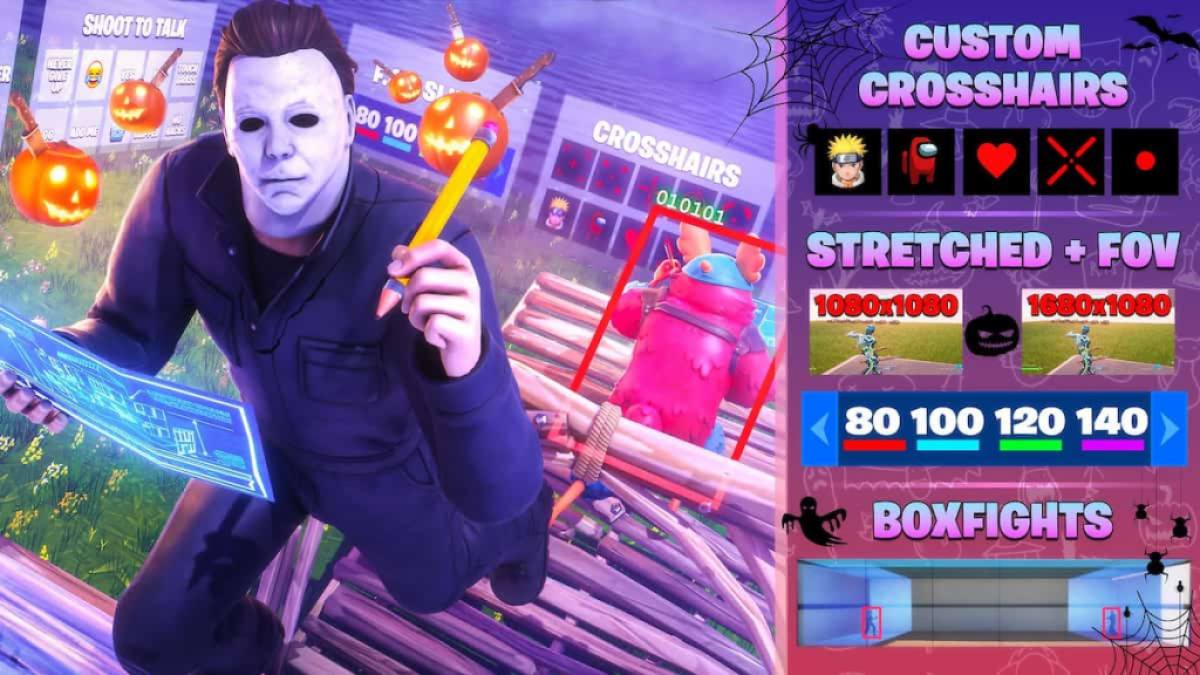 Wallhack 1v1s Map Code: 4961-2342-3096
Wallhack 1v1s has everything and more that you could possibly want in a 1v1: customizable choices like resolution size, FOV, custom crosshairs, and even a secret hack button. Enjoy listening to music as you play either box fights or build fights and an occasional jumpscare or two.
Mythic 1v1 Build Fights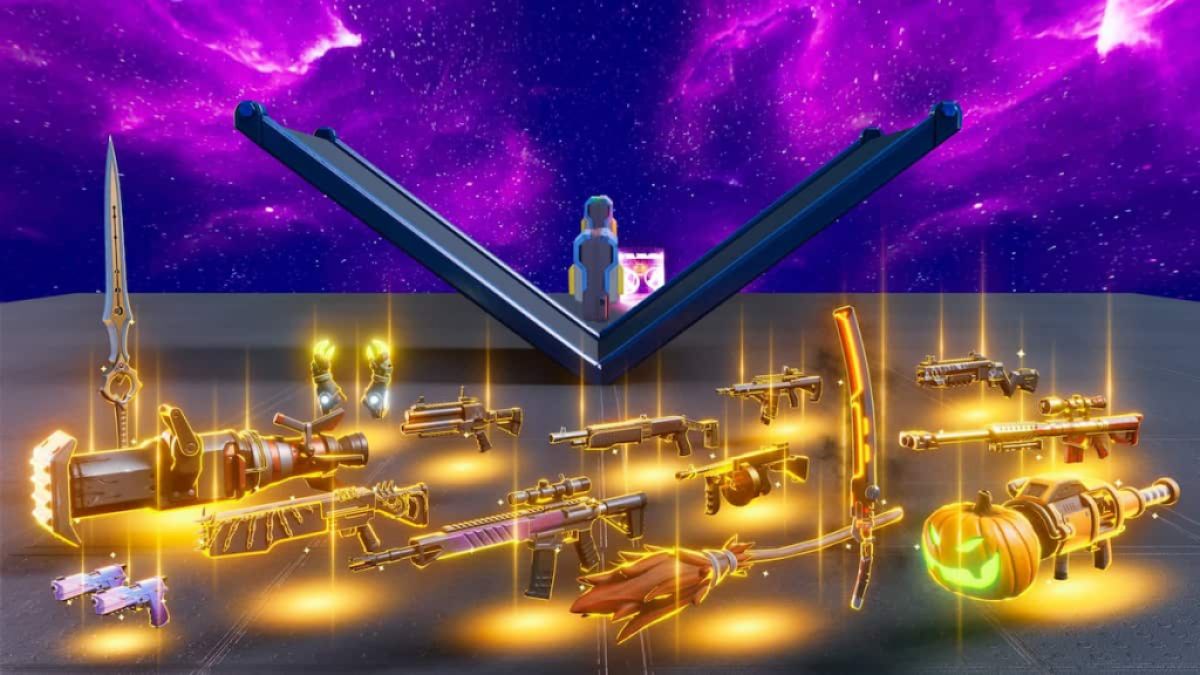 Mythic 1v1 Build Fights Map Code: 6384-3577-3037
This 1v1 experience provides only the best weapons available, all mythic. Jump in, select your go-to mythic weapon, build to your heart's desire, and attempt to take out your competition. Made with UEFN, this map is fast and reliable and allows for easy respawns.
高性能 1V1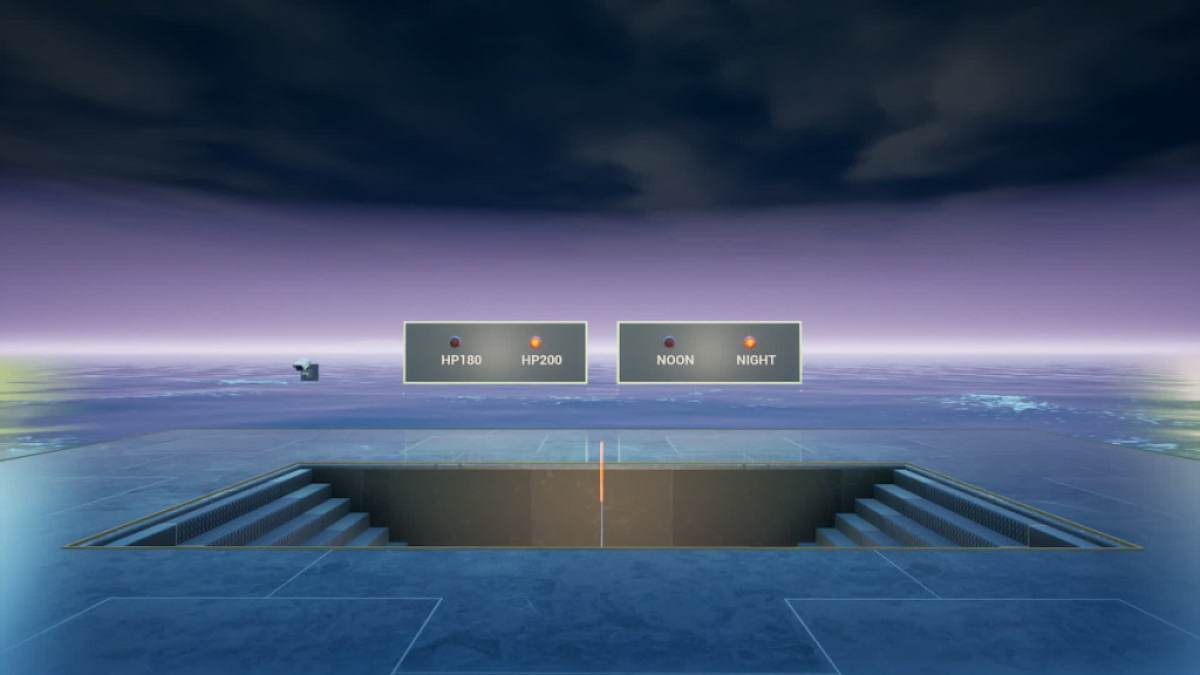 高性能 1V1 Map Code: 2744-5526-2967
Sometimes simple is better, and this 1v1 map proves just that. Straight and to the point, this experience provides a plain, sleek setting for competitive 1v1 battles and customizable options like HP points and time of day. Prove your best without any extra gimmicks.
Exotic 1v1s
Exotic 1v1s Map Code: 1467-0067-4627
Not every 1v1 has to be exactly the same, and this map proves that it can be truly exotic. Exotic 1v1s has custom crosshairs, max heigh build reset, vaulted weapons choices, and more. Plus, you get 200 health after eliminations to reward you for playing well. Enjoy something new!
1v1 With Music! (0 Ping)
1v1 With Music! (0 Ping) Map Code: 5074-2324-8356
In this specially UEFN-made 1v1, you can enjoy yet another great map with music. You will get 2 pages of music to choose from while you play and other unique features like background editor, VC fx, and best of all--0 ping. Sometimes, we play the best with a bit of music to pump us up.
1v1 Build Fights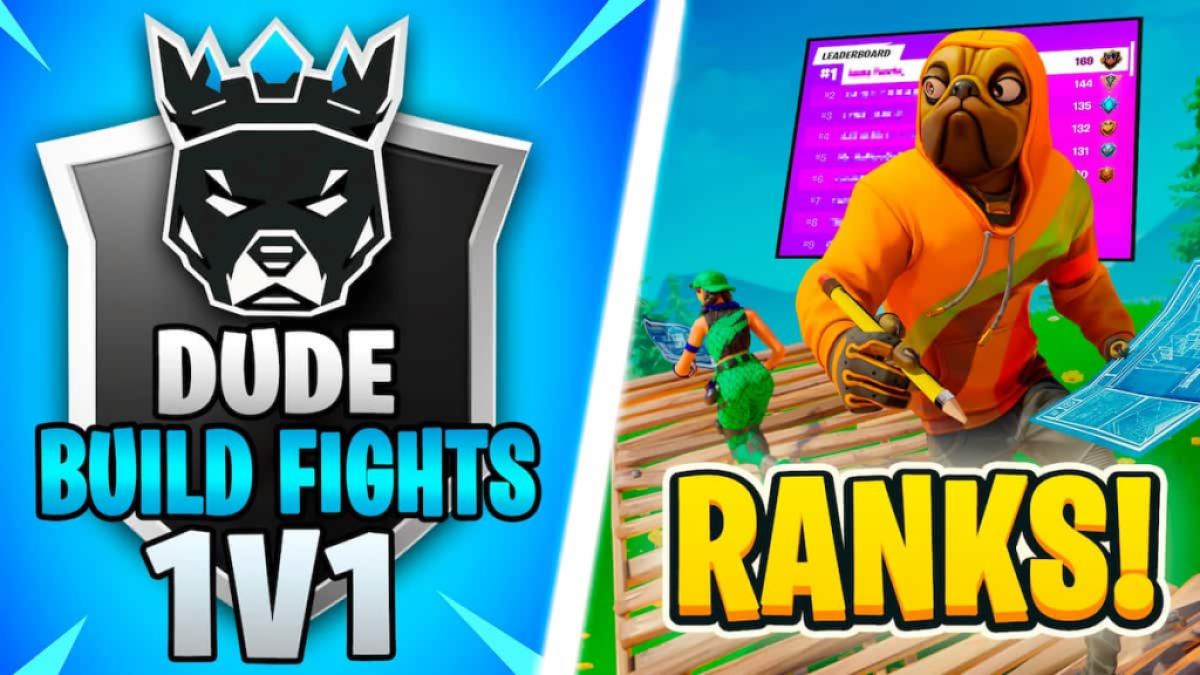 1v1 Build Fights Map Code: 9712-2539-1922
If you do the best 1v1s while building, you're going to want to hop into this 1v1 Build Fights map and show off your skills to 50 other players. With skilled-based matchmaking, you'll always get paired with another player of a similar and fair playstyle, allowing you to be truly challenged and make a name for yourself in custom rankings and leaderboards.
Blackoutz 1v1 (Ranked)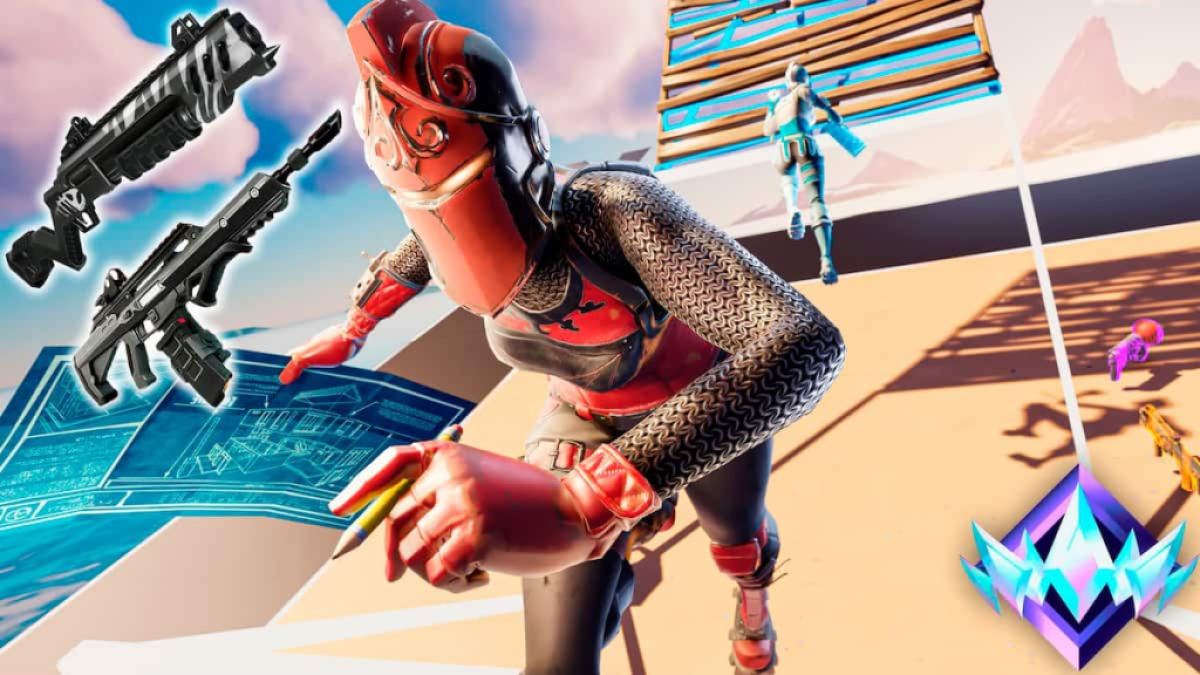 Blackoutz 1v1 (Ranked) Map Code: 4174-4446-0308
Blackoutz 1v1 is the a great opportunity to put your one-on-one skills to the test. Fight players through matchmaking and earn actual ranks depending on your performance. Rankings reset after a certain time, so be sure to make your way to the top as fast as you can.
Speed Realistics 1v1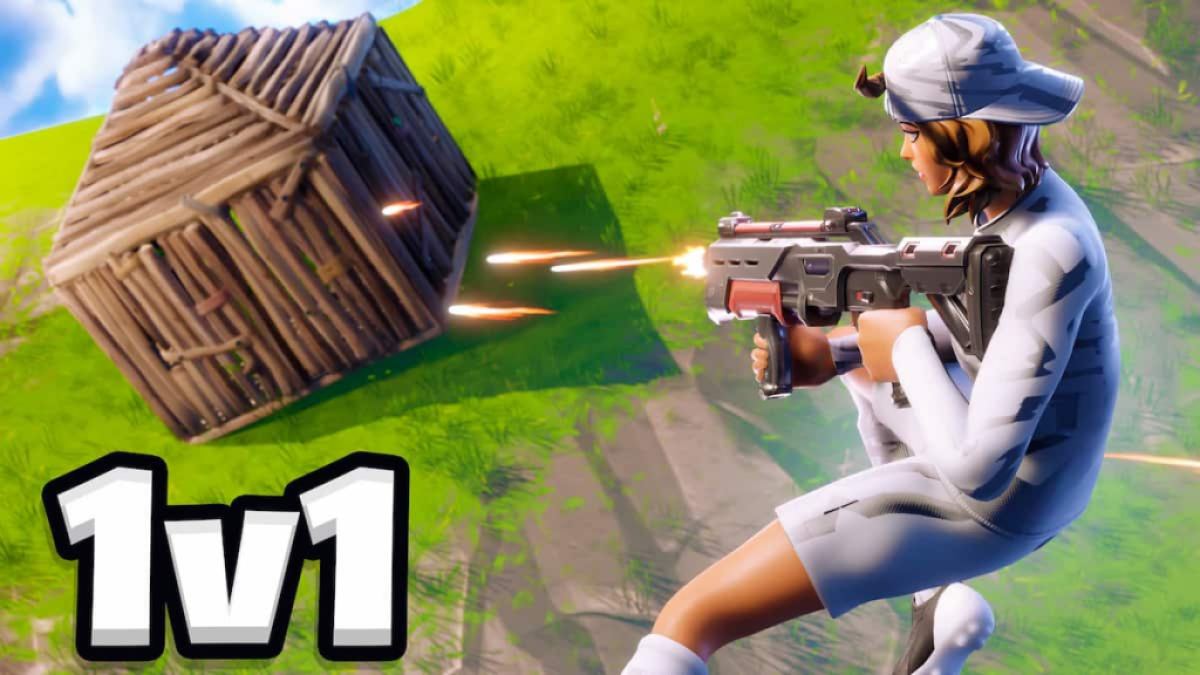 Speed Realistics 1v1 Map Code: 0550-1651-3094
Looking for a way to practice your 1v1s but tired of waiting for queue times and long rounds? Speed Realistics is a fast and reliable map that allows you to get to the action with fair matchmaking to place you with similar skilled-based players. You'll spend last time waiting and more time cranking 90s.
Pro Build Fights 1v1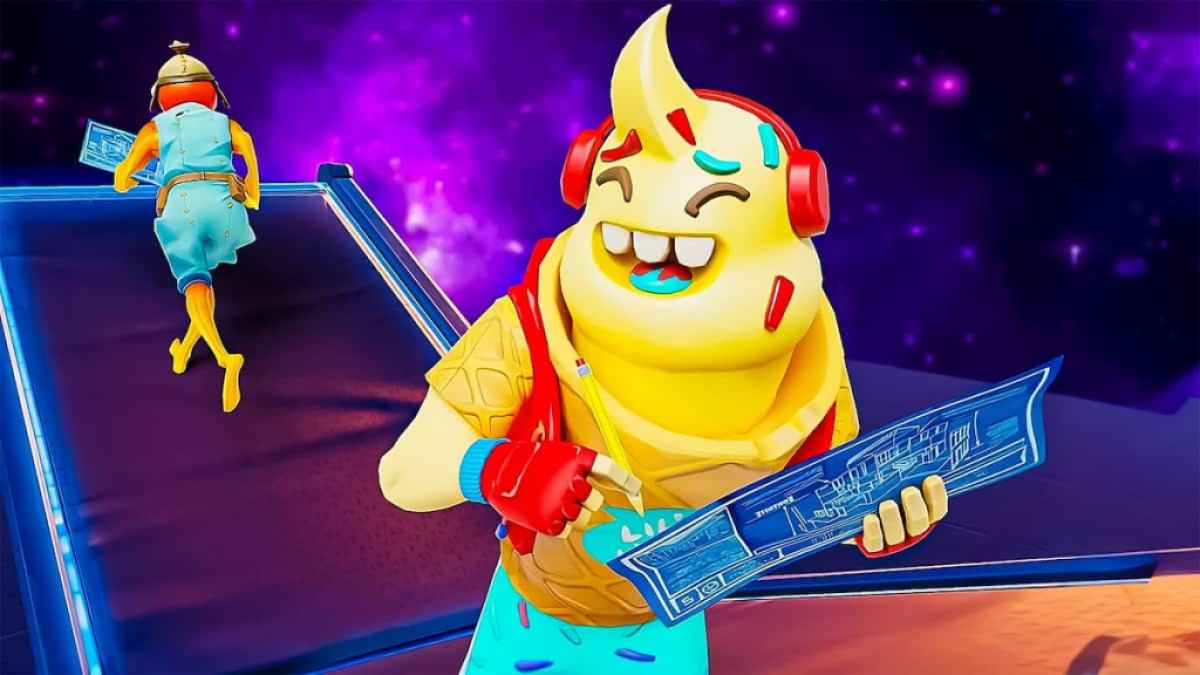 Pro Build Fights 1v1 Map Code: 1558-2863-6578
This 1v1 experiences offers plenty of customization options so you can handcraft the perfect setting for you. Pick your preferred loadout with all the new weapons, change the background, and get to the fight. With limited health and minimum input delay, you'll have a smooth and challenging time, and keep an eye for constant weekly updates.
Clix 1v1 0 Delay
Clix 1v1 0 Delay Map Code: 7552-1076-5659
Clix's 1v1 map has everything you'd possibly need in a 1v1: 0 delay, matchmaking, and unlimited build resets. Plus, it has some special accommodations as well, like a skin-changer, so you can change up your look at any time. Practice your one-on-one battles with ease.
Music 1v1s & Practice
Music 1v1s & Practice Map Code: 8232-1927-7538
Sometimes you aren't looking for a sweaty practice experience but rather a chill lobby where you can warm up but still take it easy. This map is the perfect place for you if you want a relaxing experience where you can listen to a variety of music and take in intriguing backgrounds while you play. Plus, this game is constantly updating with new songs and environments, so you'll keep enjoying it every time.
First-Person 1v1 Build Fights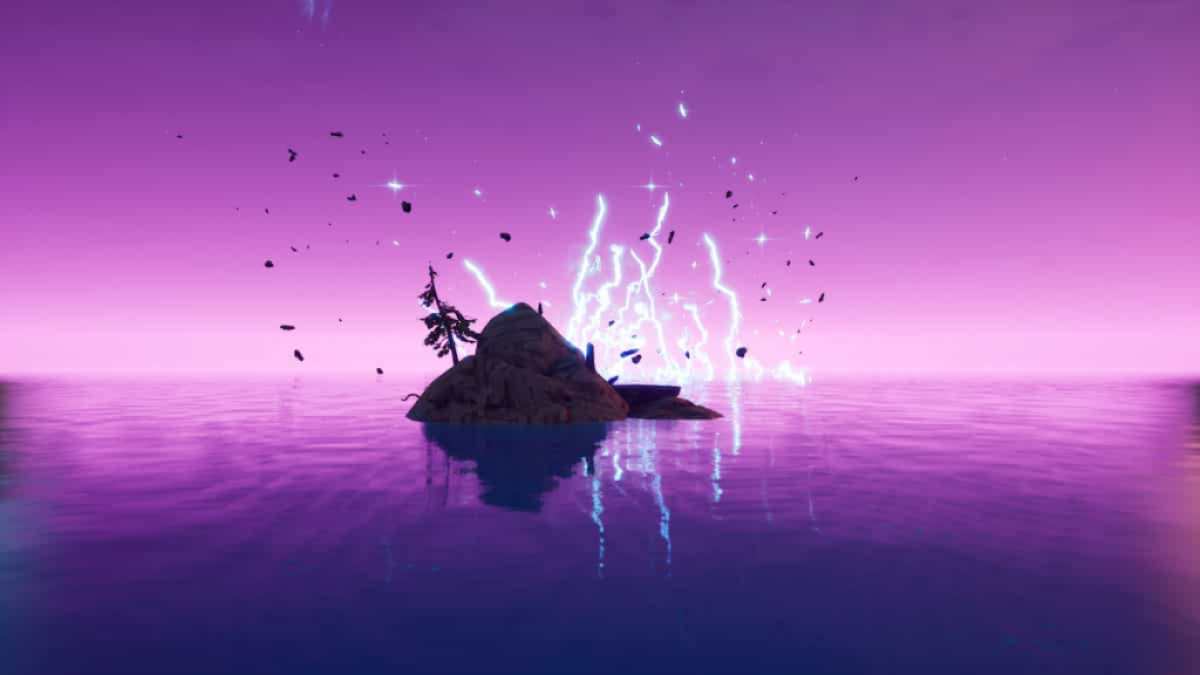 First-Person 1v1 Build Fights Map Code: 8038-3046-4209
Fighting in first-person is a very different experience than fighting in third-person, and it's debatably better for gun fights. That's why this map is great for you if you'd like to jump into that realistic POV and go head-to-head against another player to see who can build and shoot more efficiently.
Premium 1v1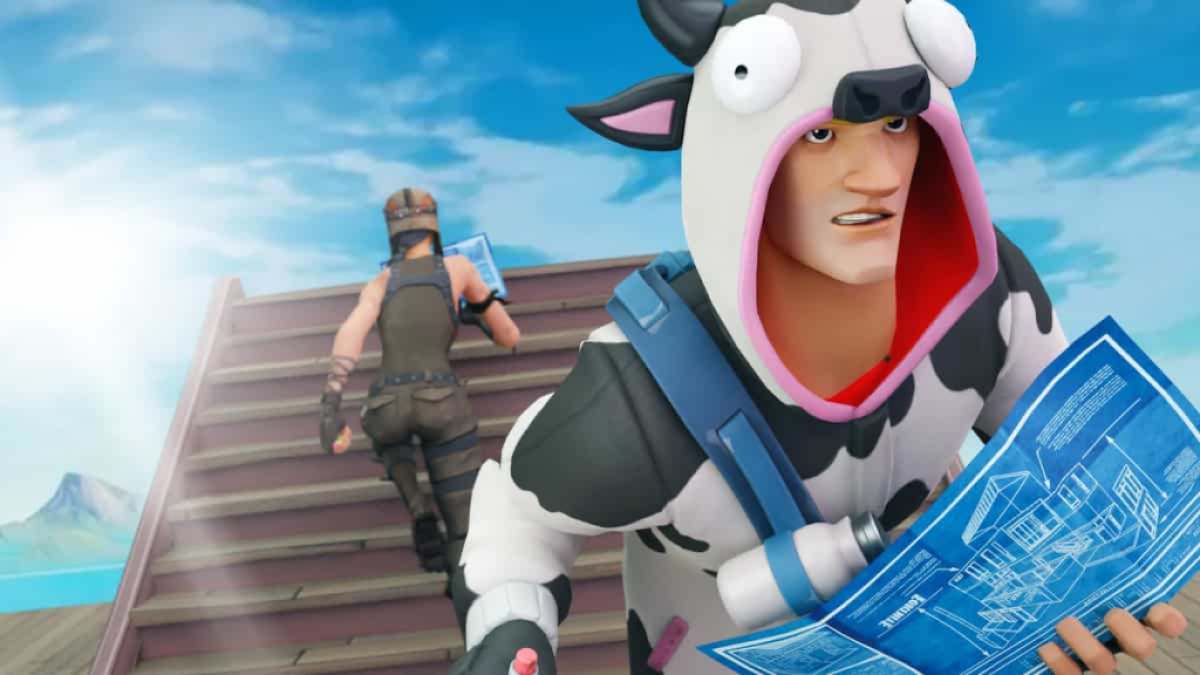 Premium 1v1 Map Code: 1599-0882-3159
Premium 1v1 is a straightforward 1v1 battle experience. Play seamlessly with no delay and have a choice of another premium, customizable options to give you the best practice and warmup experience. Then, take those skills with you to your Ranked matches.
Related: Fortnite Hide and Seek Map Codes – Best maps to try!
TikTok 1v1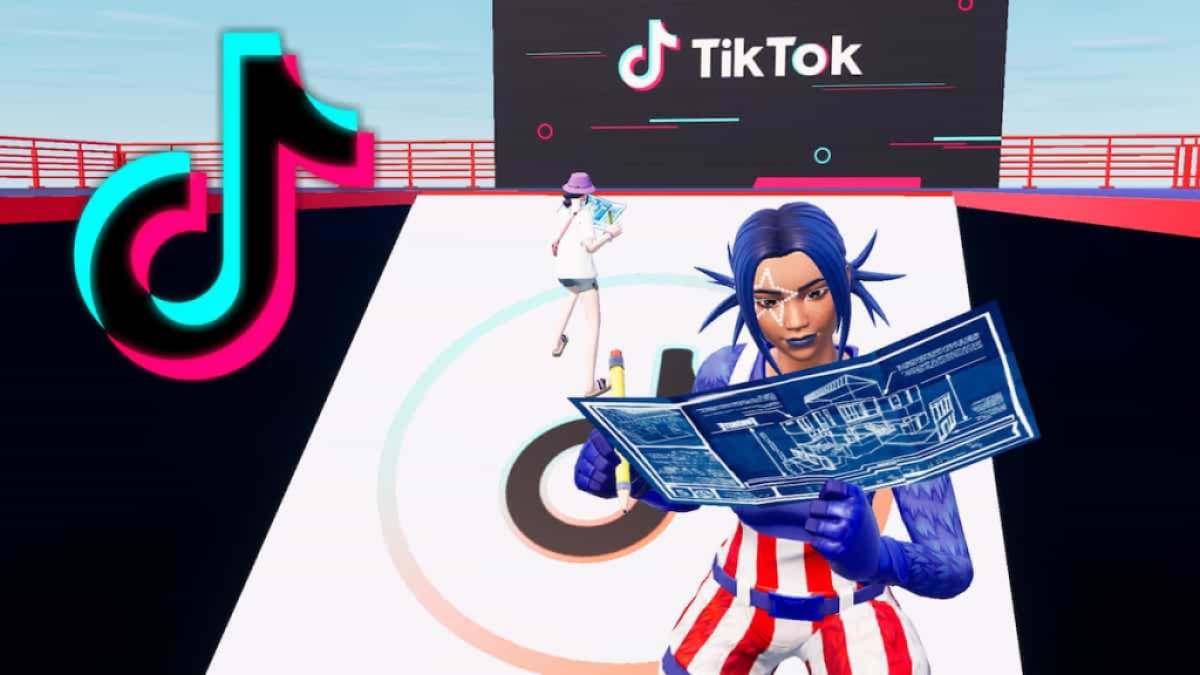 TikTok 1v1 Map Code: 6053-0312-0626
If you want a casual, hangout 1v1 map to warm up your skills or just to hangout with friends, then this a great 1v1 creative map for you. Enjoy listening to different TikTok trending songs as you battle other players in a TikTok-esque map. Meet new friends or invite other friends along!
OrangeGuy's Warmup Map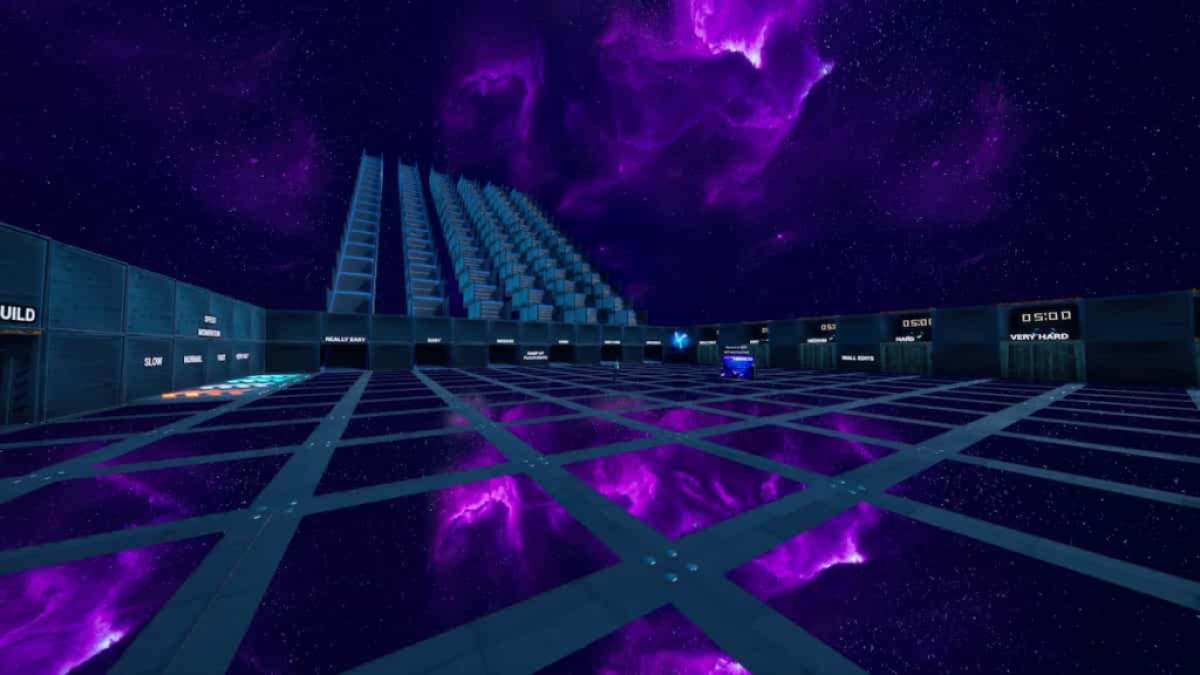 OrangeGuy's Warmup Map Code: 9672-0800-1824
Finetune and customize your warmup experience to hone into the skills you need to build up or prepare to jump into Ranked. You can play 1v1s, box fights, or step aside to practice your aim with several different difficulty options.
Rapid Boxfights 1v1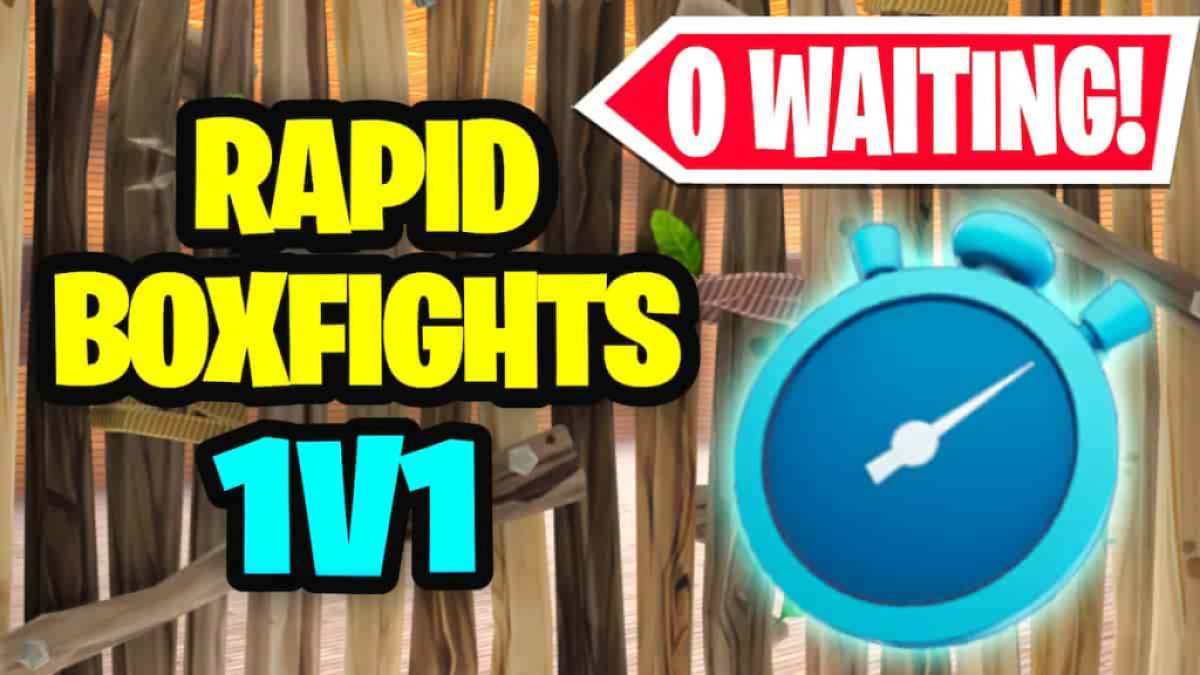 Rapid Boxfights 1v1 Map Code: 3555-0067-5945
I'm not a fan of long queues and loading screens that seem to take forever, and thankfully Rapid Boxfights diminishes those wait altogether. Jump right into the action with rapid matchmaking to get you in with online players and straight to battle with 1v1 boxfight situations. Practice your building and aim in this intimate battle space.
For more Fortnite News & Guides, check out Fortnite Hide and Seek Codes – Best Maps to Play! or Fortnite Escape Room Codes – Best Maps on Pro Game Guides!