Depending on the map, escape rooms can be a bit more relaxed, or they can be tense. If you're looking to have some fun with friends or want to chill out and escape from exciting environments, we've got the best Fortnite escape room codes!
While some of these maps are more difficult, you will find plenty of them that can be done with relative ease. We've chosen some of the best Fortnite Escape Room codes, so you don't have to waste time searching the web.
If you are into Fortnite game modes, check out Fortnite Hide and Seek Codes, Fortnite Prop Hunt Codes, and Best Fortnite Creative Map Codes.
Best Fortnite Escape Room Maps
The Hudson Mansion
The Hudson Mansion Map Code: 4293-5026-9534
The Hudson Mansion is a map designed to build suspense for the player, so be prepared for something scary if you want to give this map a shot. Strangely enough, you start the map trying to get into a mansion rather than escape it. But, when you see what's inside, you'll definitely see why you'll want to escape!
-Escape-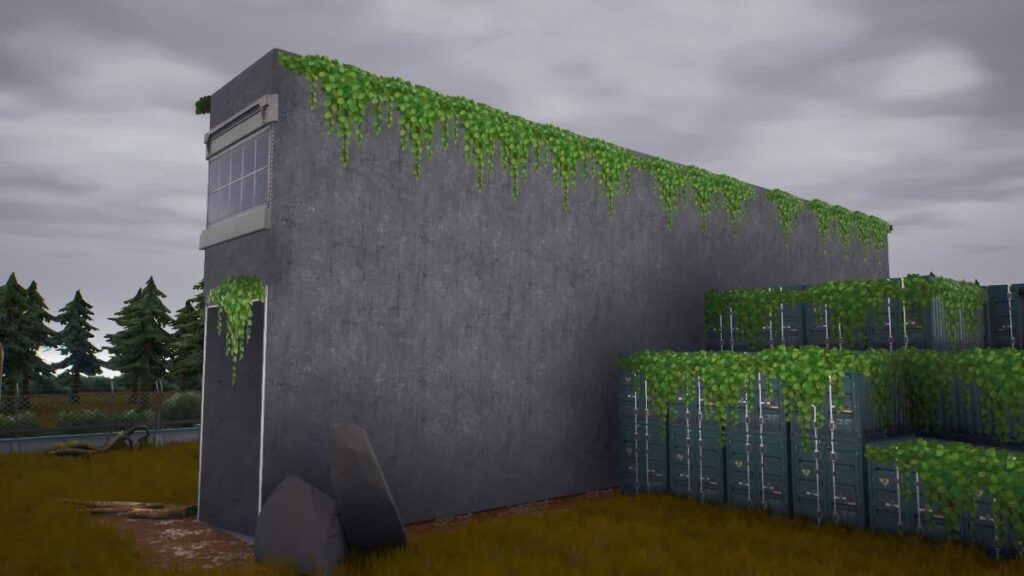 -Escape- Map Code: 0788-8208-1945
True to its name, -Escape- is a basic Fortnite map where your only goal is to escape. You can play with others, but it is not a collaborative or competitive! Unlikes most other maps of this genre, this one doesn't put heavy focus on solving puzzles. You must parkour your way through the tower before you meet your doom in the rising water. This map was featured on Epic's Picks in the Fortnite Discover tab!
Subway Escape
Subway Escape Part 1 Code: 0168-4640-6811
Subway Escape Part 2 Code: 7663-2862-3636
Subway Escape is a two-part escape game that created by Wishbone_45 (who is listed multiple times on this list, as well as several other of our Best Fortnite Maps lists. The original map was created in 2020 and has since accumulated over one million plays on Fortnite. This ranks it as one of the most popular Fortnite maps of all time, and part two only continues the challenge!
Cruise Ship Escape
Cruise Ship Escape 3 Fortnite Code: 2798-4561-6810
Cruise Ship Escape 2 Fortnite Code: 4816-5359-0327
Cruise Ship Escape 1 Fortnite Code: 6697-1781-1082
Popular Fortnite creator Wishbone-45 has dropped the next installment in this cruise-themed escape map, where you must find your way off a ship in the middle of the ocean! It takes a clever person to earn enough money to afford a cruise ship, but you might feel less clever when you realize you've bought a ticket to a water-logged death trap. Avoid watching too much of the video above if you don't want to spoil the surprise!
Agents Escape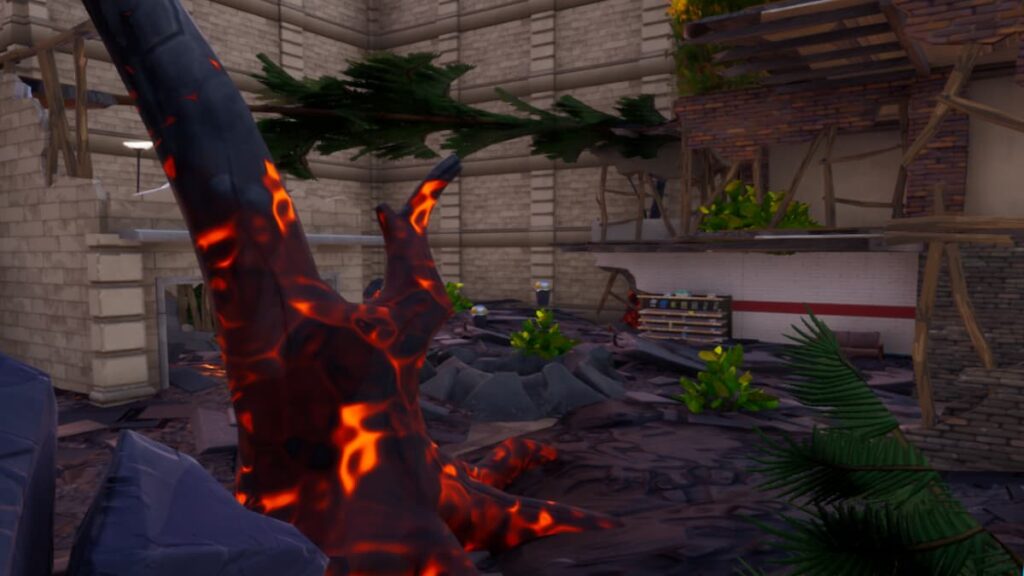 Escape Room Agents Escape map code: 8512-0541-8119
Become a spy and prove your mettle in many challenges. The map is filled with plants that hide dangerous traps, so quickness is not as important as attention to detail. Some rooms look like they're from some museum (of old closets?), which is an interesting combination with deadly plants.
Trick or Treat Escape Horror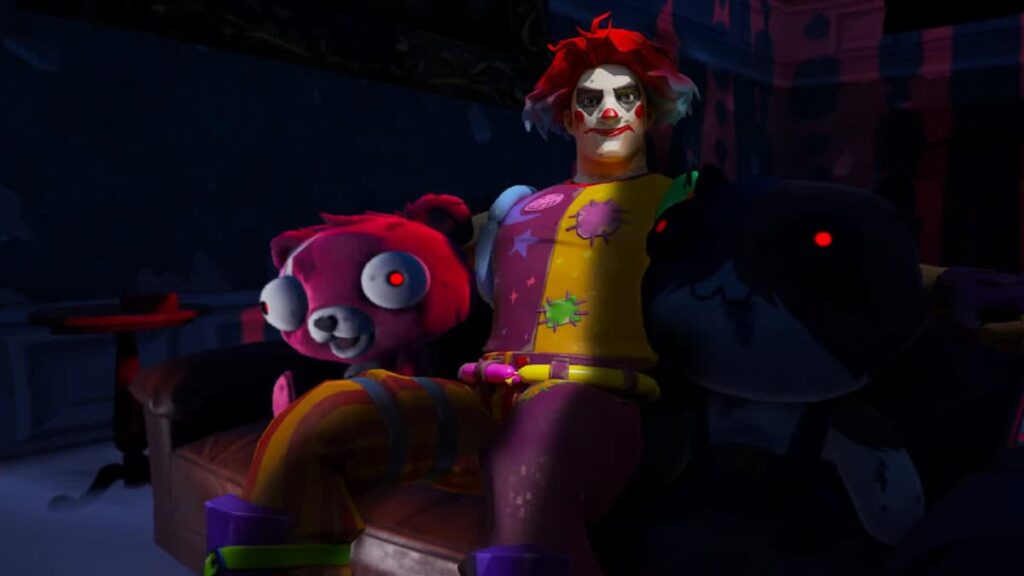 Escape Room Trick or Treat Escape Horror map code: 0488-5674-4701
We all need some good scares from time to time, right? Maximize your experience by playing at night with headphones on so that you can enjoy this Fortnite escape room map. In this scary Trick or Treat, you'll face your fears on multiple Halloween-themed levels. Watch out for jump scares!
The Yacht Escape Map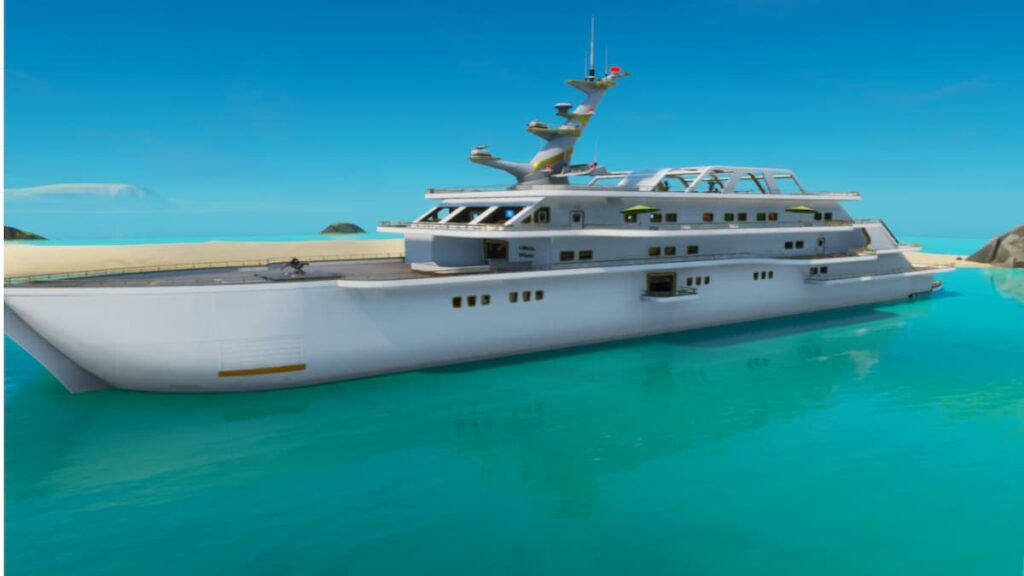 The Yacht Escape Map code: 2157-9440-2192
You'll usually come to a yacht to enjoy and not try to escape from it (unless you're that 007 guy). This map will test your brain processor as you try to find all the clues necessary for escape. We don't want to spoil anything, but you'll go out with a bang in the end!
Escape Game - A night of Horror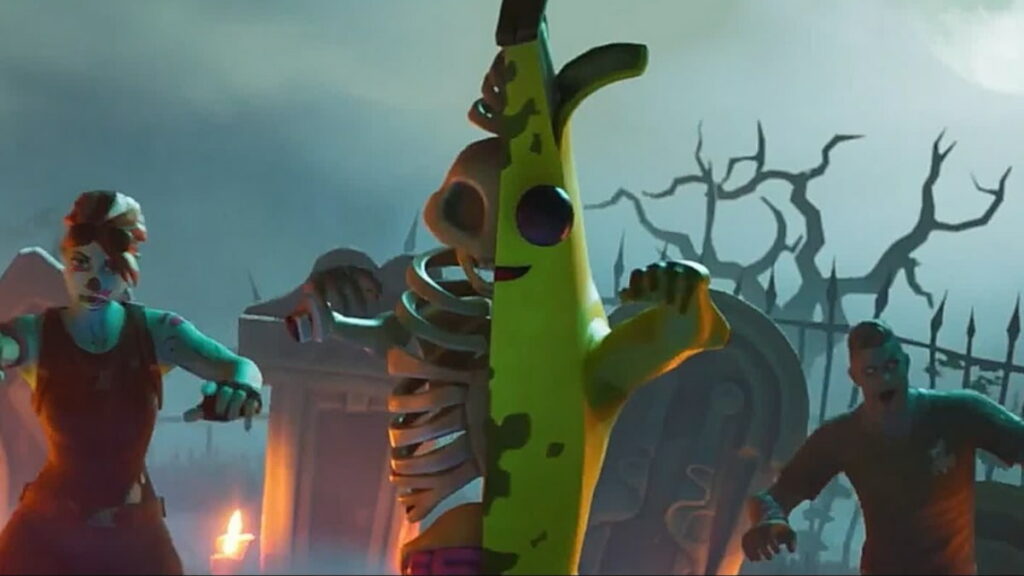 Escape Game - A night of Horror map code: 6299-1937-3043
What's scarier than a cemetery with zombies in the middle of the night? For example, being trapped in one! Grab your faithful flashlight and try to solve the puzzle before some undead come for your brain!
First Person Visual Escape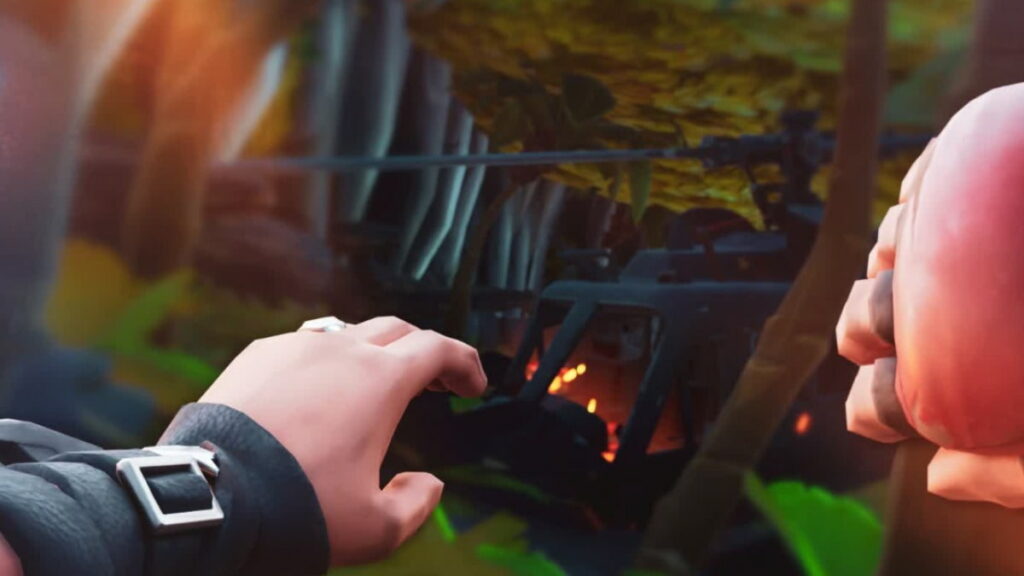 First Person Visual Escape map code: 1211-9143-2539
Do you ever feel trapped in that third-person Fortnite surrounding? Well, now you can feel trapped in classic first-person style! Changing your point of view can be a little strange at first, especially when you try to jump. But whoever said that escaping is easy?
Farm Escape
Farm Escape map code: 8542-8143-4852
This map was created by popular mapmaker 2xVoid, featured on this list and several of our other lists before. Although some might consider it on the short side, this Fortnite map presents a peculiar new area for us to escape: a farm! Your reason for being there is unknown, but your goal is clear. You and a friend can team up to get through the seven levels on this medium-difficulty map. Who wants to be on a spooky farm all by themselves?
Agency Escape Room
Agency Escape Room map code: 1425-2029-5505
If you have ever done an escape room in real life, you'll see their similarities and this map. This map forces you to think outside the box and provides little to no info on how to escape each level. Still, it is classified as medium difficult in the description, so you won't spend hours in this map trying to get out. Do you think you can escape the map without help from the tutorial video below?
50 Ways Out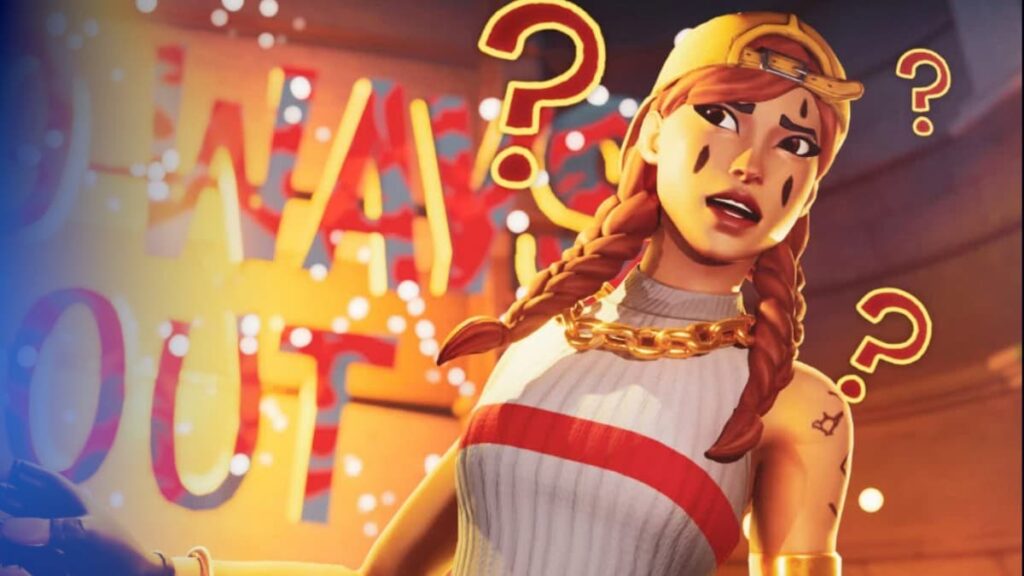 50 Ways Out map code: 5562-0386-0559
This escape room is unique because it doesn't follow a long story to unfold as you progress. Instead, it has 50 simple mini-escape rooms that provide a unique challenge at every level. This challenging map forces you to find clever methods to solve 50 distinct problems. If you get stuck while trying to escape 50 times in a row, check out the video below for help!
How to use Fortnite Escape Room Codes?
To play some Fortnite Escape Room maps, you'll need to enter a code. With it, you can play that map alone or with other people. You can enter a Fortnite map code in a few easy steps.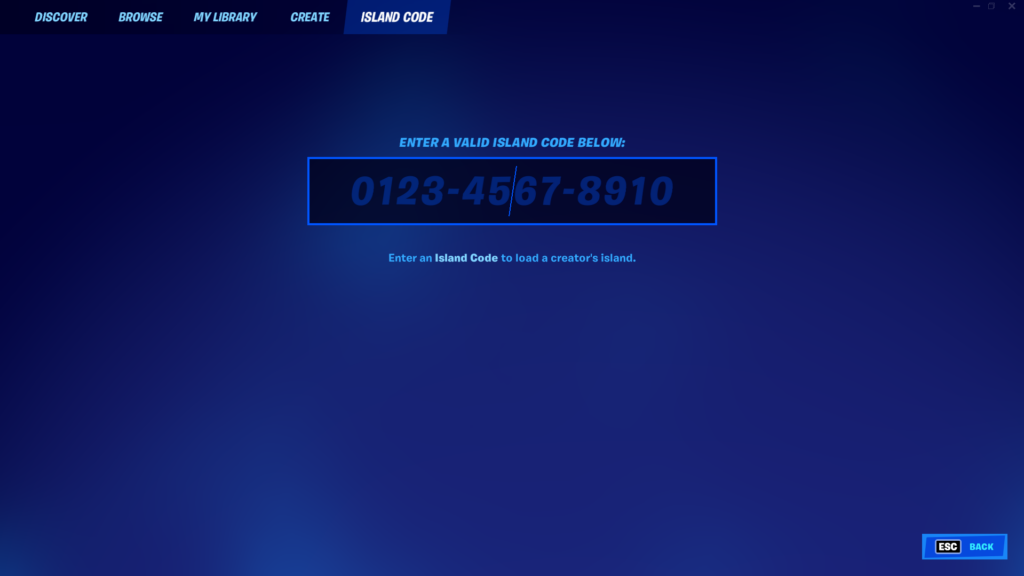 Enter the game. In Fortnite Lobby, press the Discovery button in the upper left corner.
Click on a Creative section.
Type in the Prop Hunt code in the code box.
Press Enter to confirm map choice.
Return to the lobby and press Play to launch the game mode.
If you want, you can use Fortnite Escape Room codes in-game. Go to an island in the Welcome Hub, enter the code, and the map will be available.
What is a Fortnite Escape Room?
Fortnite Escape Room is a game mode where players try to find the exit by solving puzzles, finding clues, and finding secret items and buttons. Usually, there's a time limit in which you have to find a way out, which means you have to think fast.
For more Fortnite News & Guides, check out Fortnite Best Skins Ranked, How to get the Volcanic Assassin Quest Pack for free in Fortnite on Pro Game Guides!