The first week of the Level Up pack for Fortnite Chapter 3 Season 2 has dropped! With this pack, players can set out to explore the map and find the Level Up Tokens placed sporadically throughout. This week, players must travel throughout the entire map, and with the tokens as small as they are, some players are having a difficult time locating them.
All Week 1 Level Up Token Locations
This week, the tokens are mostly placed in open areas. However, there are a few that are placed near foliage and structures, which can make them difficult to find. To pinpoint their exact location, follow the map and the directions listed below.
Related: All Omega Knight Level Up Token locations in Fortnite - Guides for every week!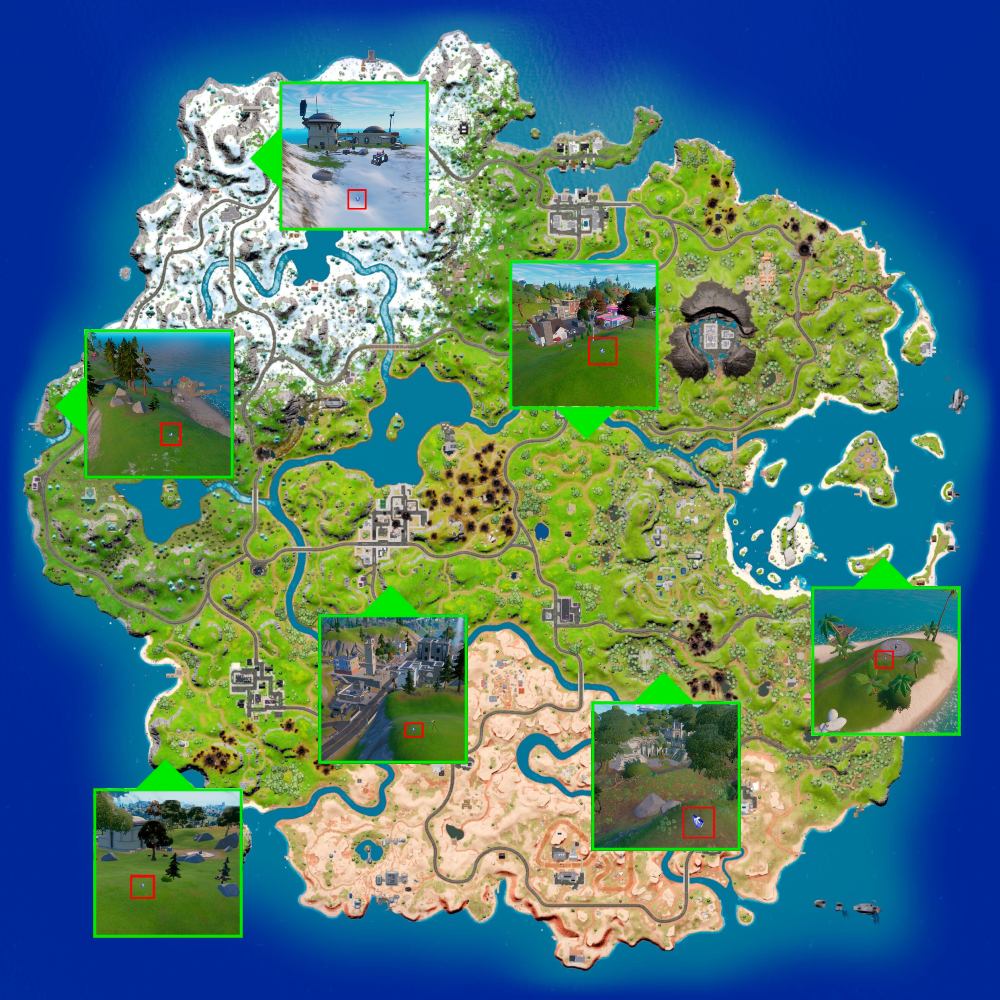 Greasy Grove: Near the edge of the map, on the cliff overlooking the water.
Sanctuary: On the corner of the islet directly west of The Foundation's monument and south of the Launchpad.
The Joneses: Near the foliage directly southeast of Tumbledown Temple.
Camp Cuddle: Near the far west edge of the island, just north of the shack overlooking the ocean.
Tilted Towers: On the large hill above the road directly south of Tilted Towers, next to a Zip Line.
Logjam Lumberyard: South of Seven Outpost II, on the mountain northwest of Logjam Lumberyard.
Coney Crossroads: At the end of the path leading southeast out of Coney Crossroads.
Once you collect all of this week's Level Up Tokens, you'll gain seven levels in the Battle Pass and be awarded the Knight's Torment harvesting tool!
Want to see the latest leaked cosmetics in Fortnite? Be sure to check out our Fortnite Leaked Cosmetics page to see the latest rumors about what might come to the game!