Now that Fortnitemares has come to a conclusion, it looks like things are going to get back to normal in Fortnite. However, we know that Galactus is making his way to our world, so expect some renewed craziness to start happening in the game. I wouldn't expect things to get too hectic in this patch, but we'll be heading towards the big event of the season in the near future, so keep an eye out for any signs that will give you clues on what it is going to be!
While Epic doesn't give out full notes, content creators are sent a general outline of what you can expect from the update. We will have that available in this post as soon as it is sent out. This usually gives us a pretty good idea of the main parts of the patch. However, there's a lot of smaller changes that are added, and those are the things we will be covering.
Update Release Date & Time
The Fortnite Season 14.50 Patch has been officially announced, and will be released on November 3rd! This should be a relatively normal patch, and will likely be more to do with taking out a lot of the Halloween stuff that was added to the game.
Server Downtime
The downtime for this Fortnite update will start at 4 AM ET (08:00 UTC), and you can expect a couple of hours before the patch is officially live, so don't wait around for it, even if you're excited to play! It rarely goes much longer than the two hours, so you won't be without the game for too long.
Unofficial 14.50 Patch Notes
Here's where we will be detailing all of the updates and changes that have been added to the game and haven't been covered by Epic. If you're looking for leaked skins, we will have a full look at them right here.
Head to Slurpy Swamp and visit the grave of the Gnome who couldn't get his comedy career off the ground for some easy experience.
New Skin Variants
If you own any of the following cosmetics, you will receive the new variant for it for free! When these are added, it usually means the item will be in the item shop shortly. So, if you've wanted to pick one of them up, you can expect to see them soon.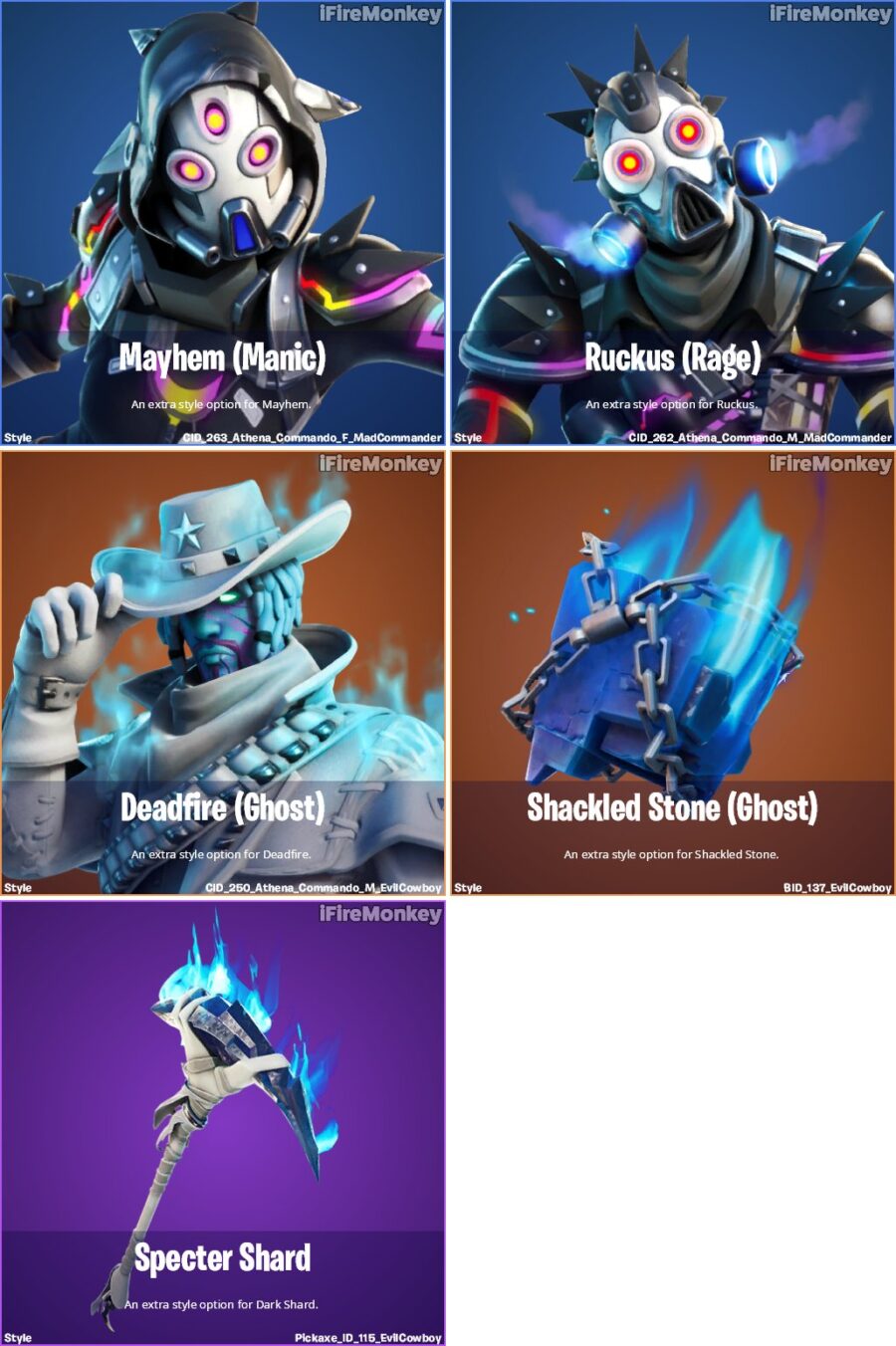 Official Patch Notes
The official patch notes that Epic sends to creators has been released! It looks like you can expect jetpacks to enter the game in this update. There's also the Lachlan Pickaxe Frenzy Tournament, and the game being prepared for the next gen consoles. There will also be some new challenges to complete to finish up your Battle Pass!
Yeah, I Can Fly

We saw a lot of skybase attempts crumble during Fortnitemares; and Stark Industries has a solution. Blast off with new and improved Jetpacks found throughout the Island.

Poggies Moment

Lachlan is joining the Icon Series. Before he arrives in the Item Shop, he's hosting a rules-defying Pickaxe Frenzy Tournament! Grab your favorite harvesting tool and join him November 7-8 for a chance to earn the Lachlan Icon Series Set early!

Next Generation Ready

The new Xbox and PlayStation consoles are almost here! 14.50 readies Fortnite on next-gen hardware with faster loading times, dynamic visuals and physics, and 4K resolution at 60 FPS. To get a full breakdown of next-gen Fortnite, check out our blog.

XP Xtravaganza

Squad up! New bonus challenges are arriving this week that'll put your crew's skills to the test. Got your eye on a shiny foil style? Finish out your Battle Pass with these party-wide XP challenges and fight Galactus in mint condition.

The Marvel Knockout Super Series kicks into high gear this week with Ghost Rider on the line!
Unconfirmed Speculation
I'll be compiling some of the leaks and details from previous patches that could possibly end up in the game during this update. I have labeled them based on how likely I feel they will be apart of the patch!
Possible: New Currency?
Some kind of new currency could possibly be added to the game. It was added to the loot pool in the previous update, and is referred to as a "wad" in the files. Here's a look at the denominations they'll be available in:
Small Wad Stash: 25
Medium Wad Stash: 100
Large Wad Stash: 250
Wad Safe: 500
Possible: Fire Extinguisher
A Fire Extinguisher was found in the files, which could end up as a new item in the game. It's possible this could just be for Creative, but it could be interesting to see what Epic would do with it if they added it to Battle Royale. Not much else is known about it currently.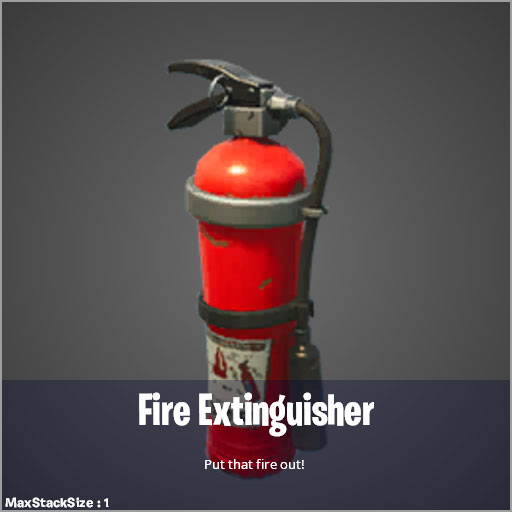 Possible: Mushroom NPC
There have been leaks of a new mushroom based NPC that will appear on the map and potentially give out quests for you to complete. These were pretty deep leaks, and even pointed to an NPC snowman that will probably be involved in the winter updates of the game. Mostly what was found was some text string, sound files, and some outlines of the characters. Some in-game challenges that you can grab during a match could be pretty interesting, so we're hoping that more details about these might come out soon.
Possible: Mystique Boss
We are still waiting on Mystique to make her appearance in the game. We're now getting pretty late in the season, so if she's going to show up as a boss, it's likely going to be sooner rather than later.
A leak in the game has shown that Mystique will have a Mythic weapon that will be a Dual Auto Pistol. The kind of look like MAC10s, but are in pistol form. This would be something different that we haven't seen in the game. We have seen dual pistols before, but automatic dual pistols would be something different. They could make for a decent swap of your SMG if you want to try something different in that slot of your loadout. Mystique having pistols would make some sense, since her superpowers probably wouldn't make the best abilities like some of the other superheroes.
The leaked stats for this are that it takes 3.1 seconds to reload, has a magazine size of 40, and it deals 20 damage to the player.
Fortnite 14.50 Patch Bug Fixes
These were taken from the Trello that display all of the stuff that Epic is working on in terms of bugs.
Battle Royale Issues
Due to an issue, Gas Cans have been temporarily disabled in all game modes.
We're investigating an issue that is causing the Cozy Chomps and Ravage Outfits to display as Ramirez while in the Lobby and in a match.
The THWIP! Legacy isn't awarded after meeting its requirement (immediately eliminate an opponent after pulling them with a Harpoon Gun during Season 4).
Creative Issues
After exiting The Baller, the vehicle may continue to move unnaturally and can jitter.
There is a "Back to Hub" option in a Create server but NOT a Play server. The back to hub rift in an island does not work either.
Save the World Issues
We're investigating the various reports of weapons and their perks not functioning correctly after the 14.30 update.
Taking storm damage will cancel mounting your hoverboard. This makes it hard to get out of the storm if playing a low mobility class.
Players may find the game unresponsive or frozen after opening a Loot Llama in Save the World then opening the settings menu right after.
Mobile Issues
We're investigating an issue that is causing audio to be delayed or dropped out for players on Nintendo Switch.