In Fortnite Chapter 2 Season 4, we're going to be delving inside the comics and going on an adventure with Thor and some other popular Marvel heroes. Epic has been releasing comic book pages as teasers to the new battle pass. We're compiling a look at all of the currently known pages in the comic so you can take a look at how the story is forming!
These are apart of the lore of the upcoming new season of Fortnite! You can find season 4 leaks, map information, and a look at what skins are rumored to be available in our additional coverage of the new battle pass!
Fortnite Comic Book Page 1
The first page of the comic sets up the story with us arriving at Asgard and being introduced to Thor who has assumed the throne and is now King of the Golden City. Galactus, Devourer of Worlds, has crashed into Asgard a beaten individual. He warns of the Black Winter, which will be the death of all things. Galactus needs to consume five planets to gain enough strength to prevent the catastrophe. Thor rises from his throne to take on the task of preventing the destruction and becoming the new Herald of Thunder.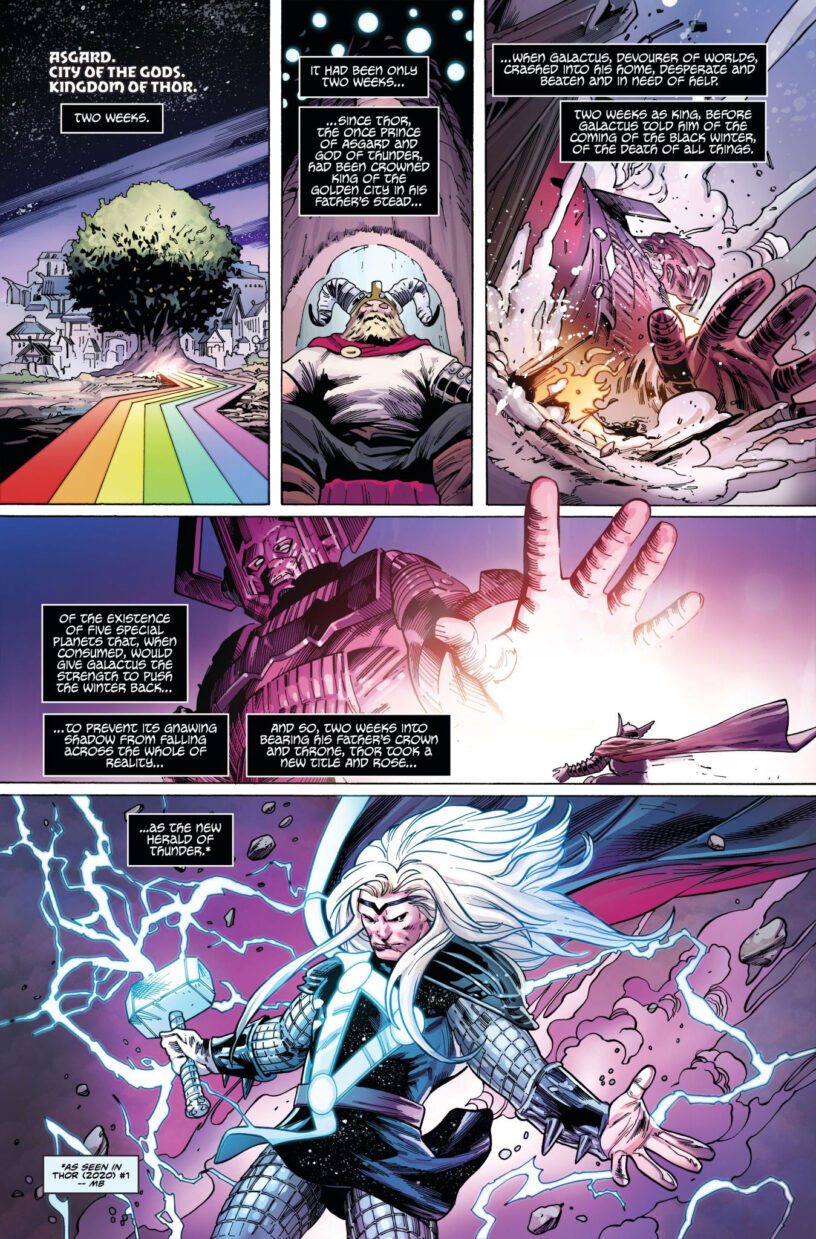 Fortnite Comic Book Page 2
Thor and Galactus arrive at one of the planets that Galactus needs to consume to prevent the Black Winter. It is evacuated using the Bifrost, and is consumed by Galactus to gain its power. A rift is discovered, which is one of the rifts that appeared in the game in one of the earlier seasons of Fortnite. Galactus is drawn to it due to the amount of power he feels within it. Thor tries to stop him, but Galactus has entered the rift and Thor must follow!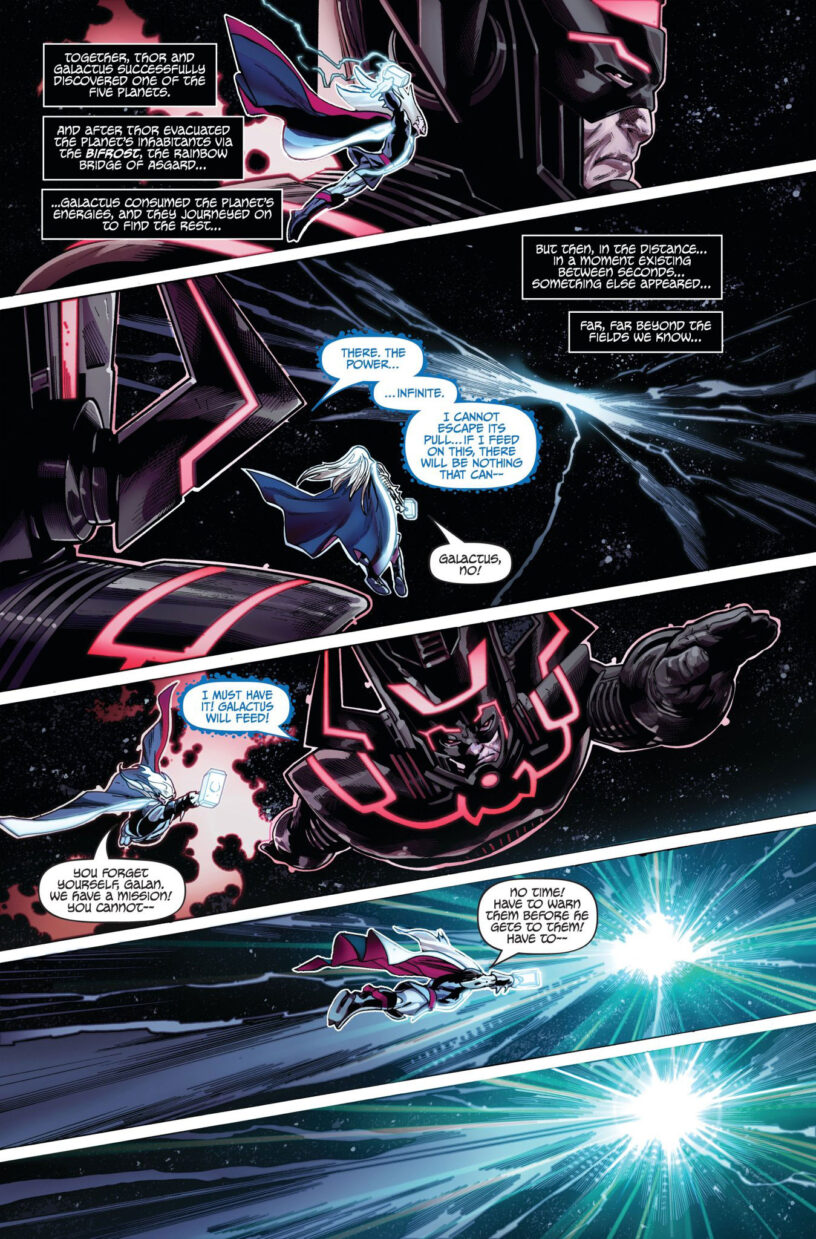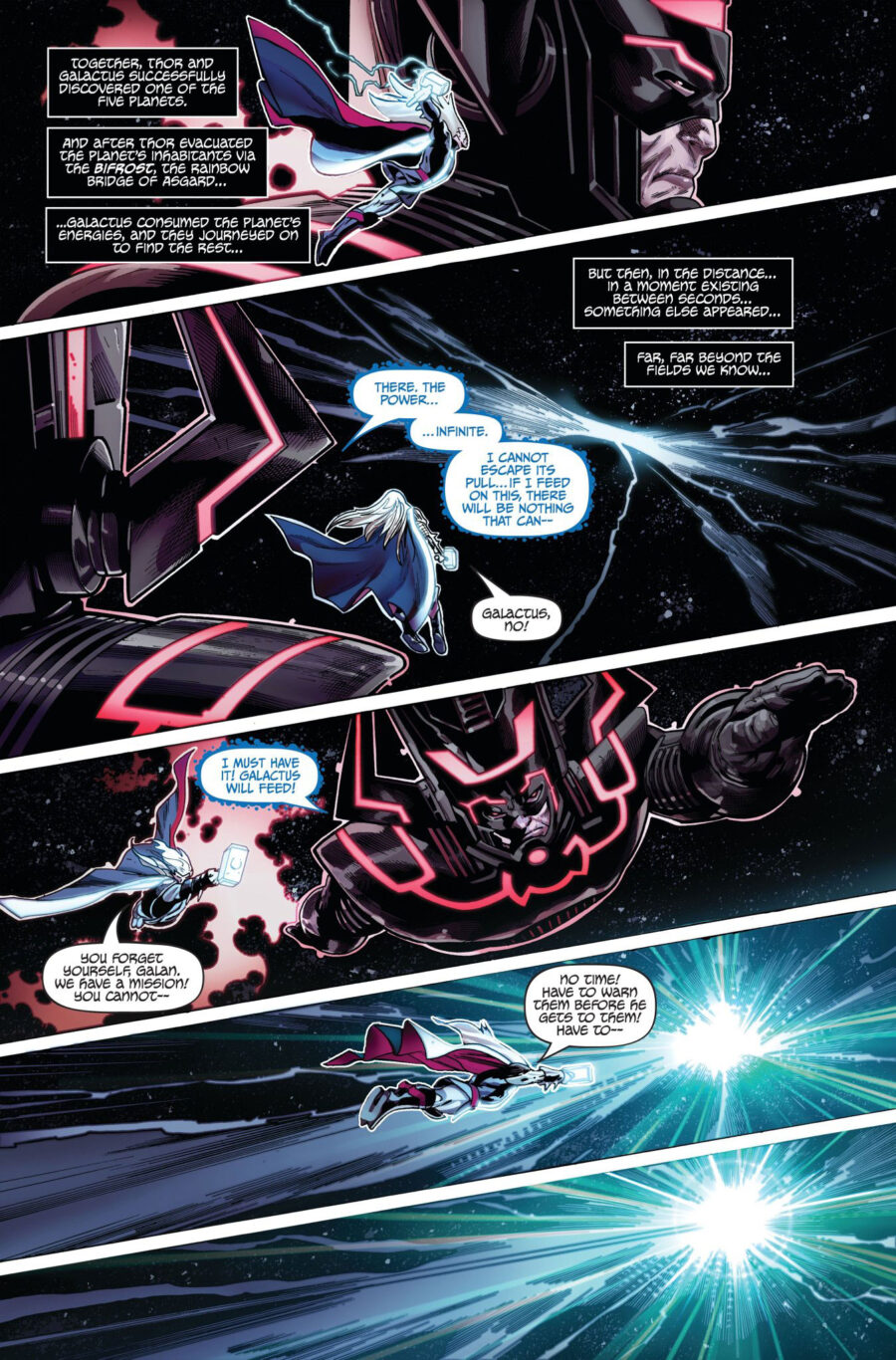 Fortnite Comic Book Page 3
Thor makes his way through the rift and finds himself on the island of Fortnite. Brite Bomber and Kit are apparently enjoying a nice day on the countryside when Thor spoils their party, and introduces himself to them.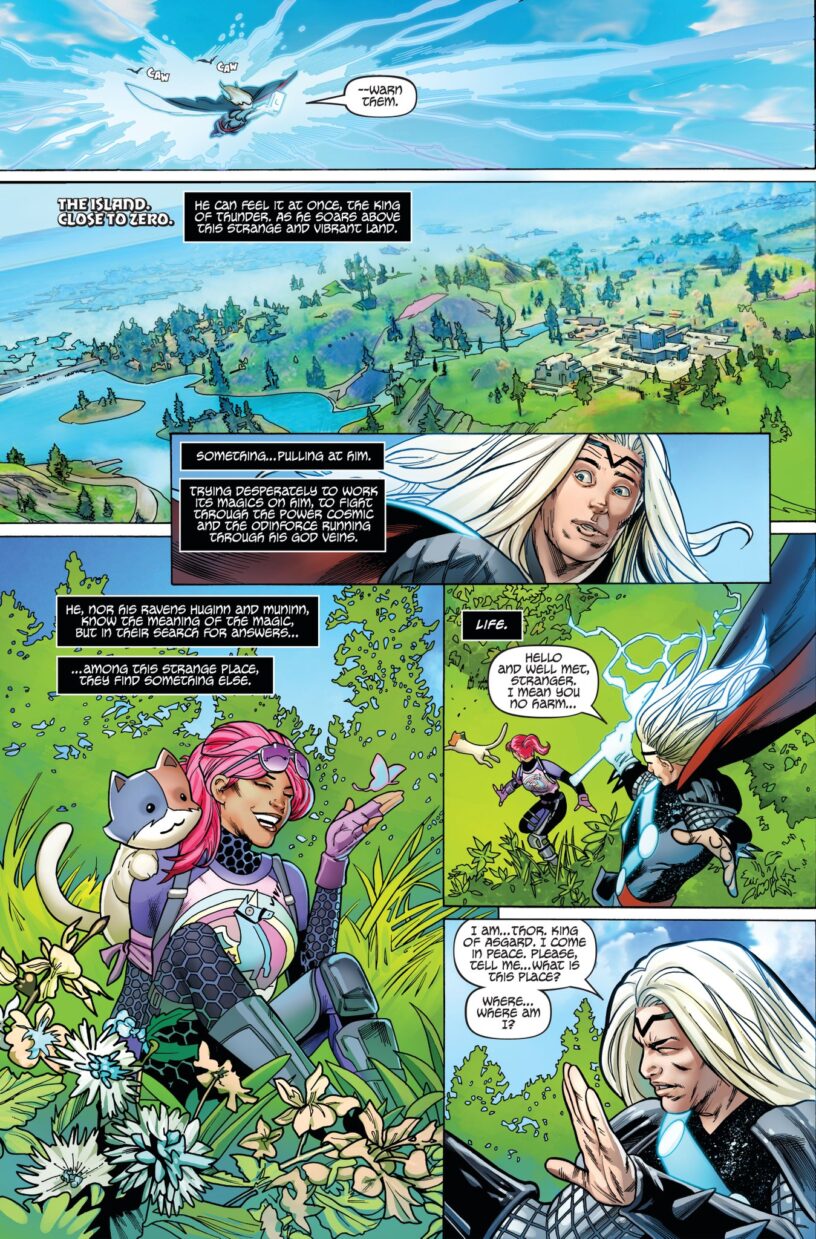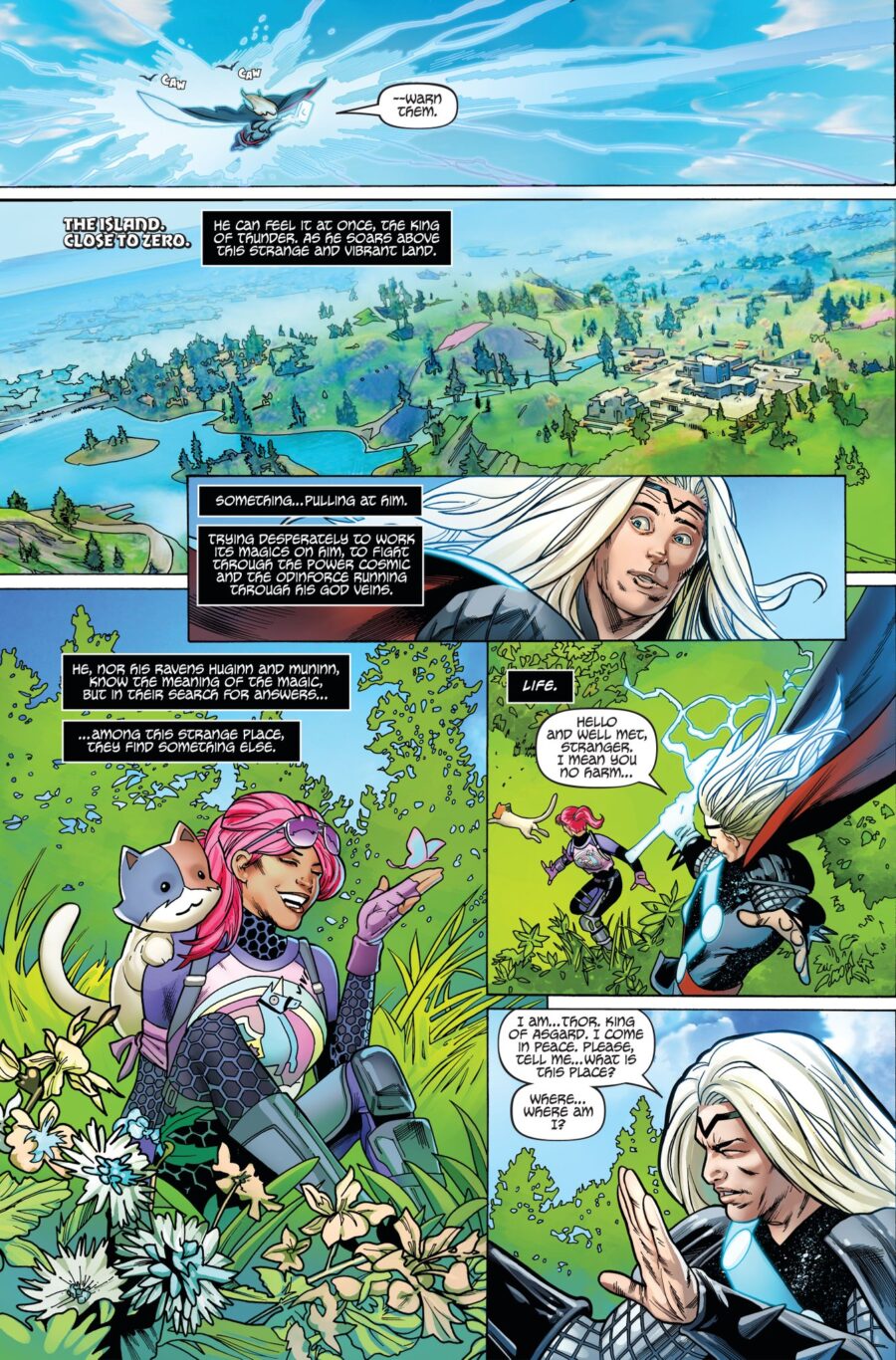 Fortnite Comic Book Page 4
Thor tries to explain his case and also tries to figure out what exactly Kit is... like the rest of us. Raven, Jonesy, Lynx, and Peely greet Thor with 9 damage from a Tactical Shotgun. This is likely a mistake, because Thor seems like he's going to have to pay them back for scuffing his armor.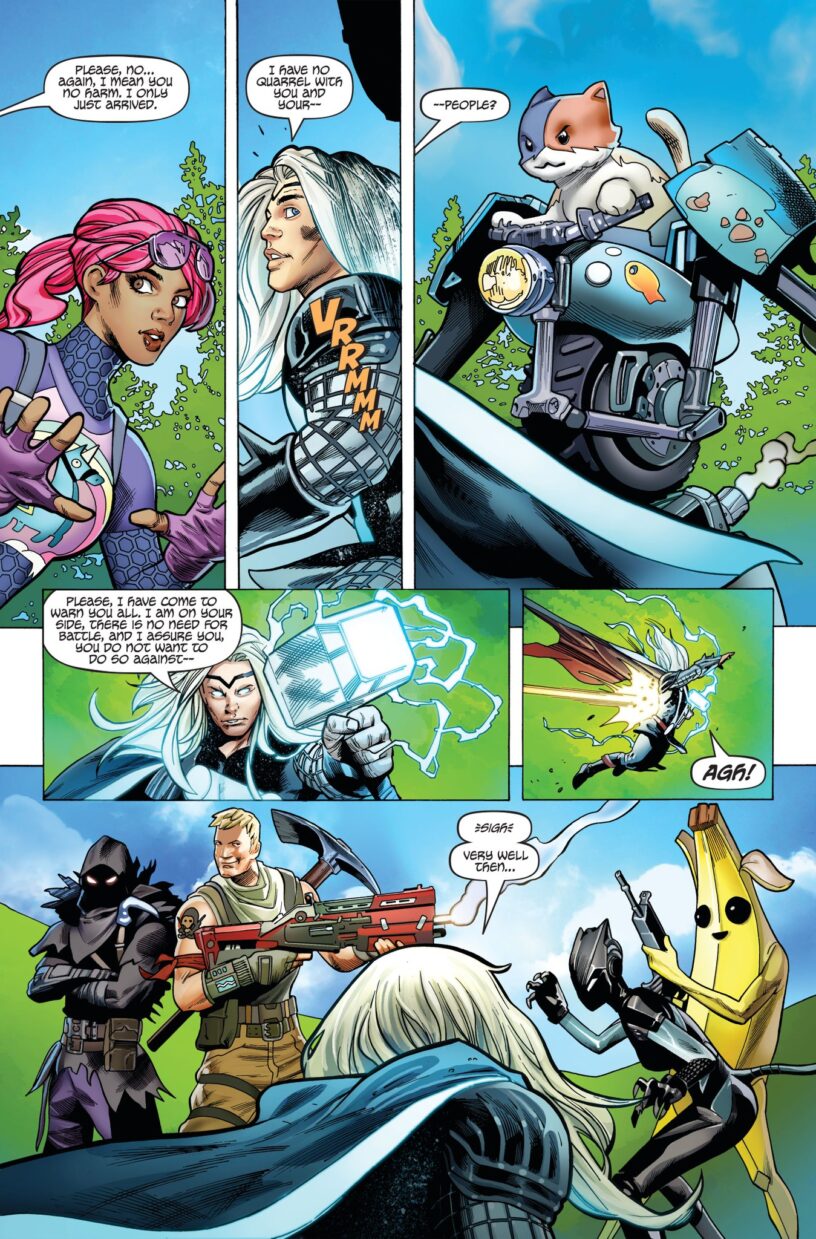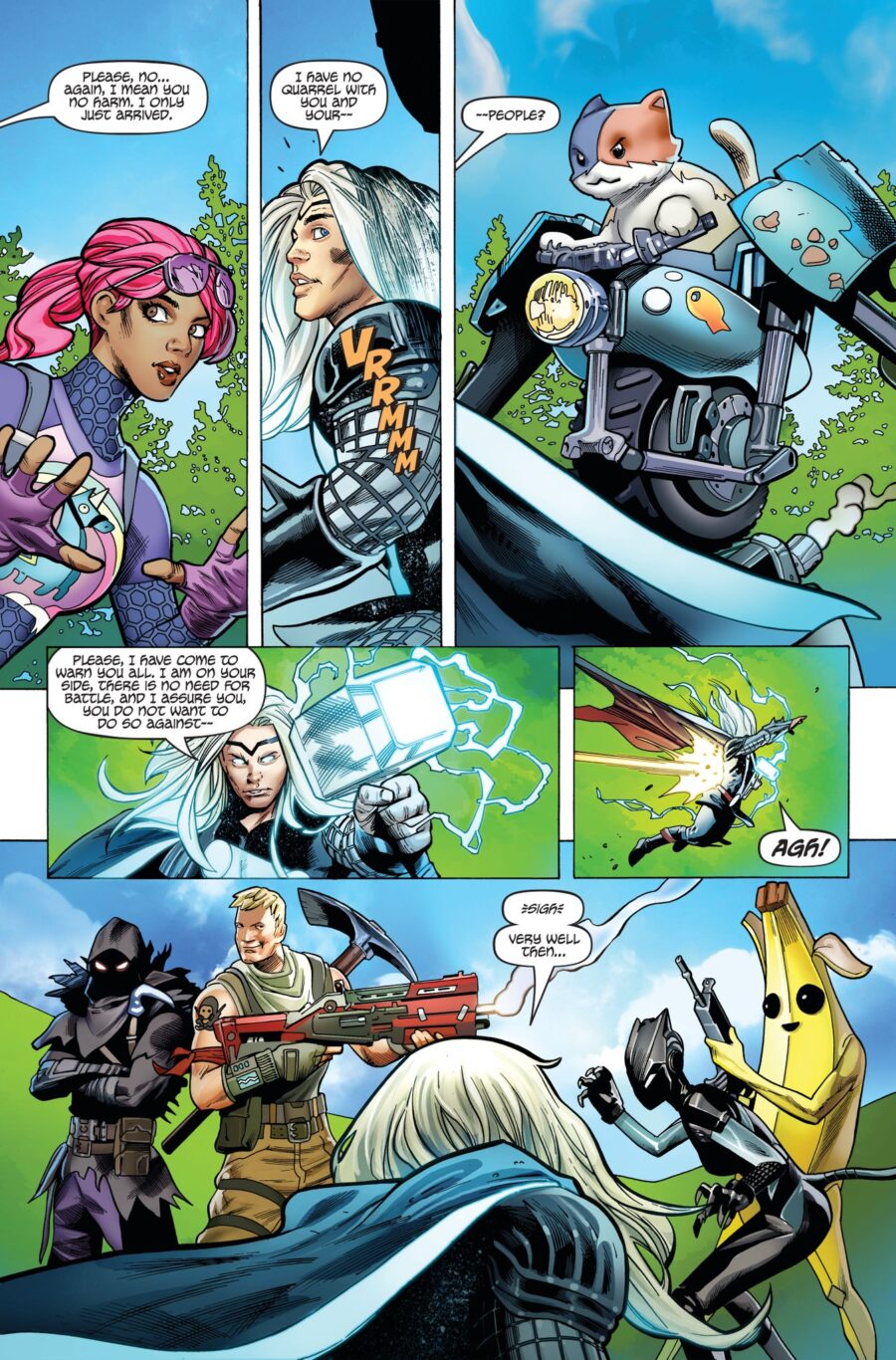 Fortnite Comic Book Page 5
Thor responds with a crack of the hammer to Jonesy's face which somehow doesn't obliterate him into dust. The Fortnite squad then attacks, but Thor is able to batter them back and fly away to safety, but it appears that something in this realm is giving Thor a bit of amnesia and he drops his hammer!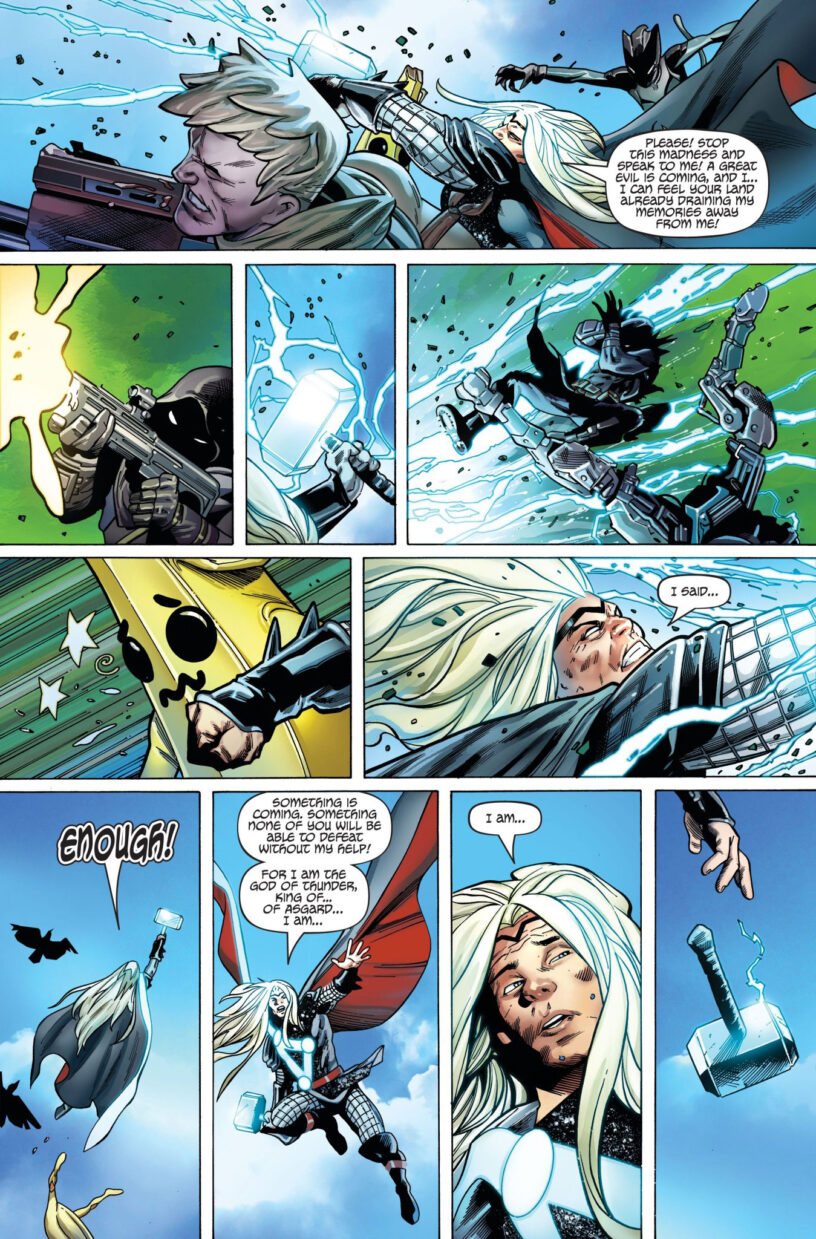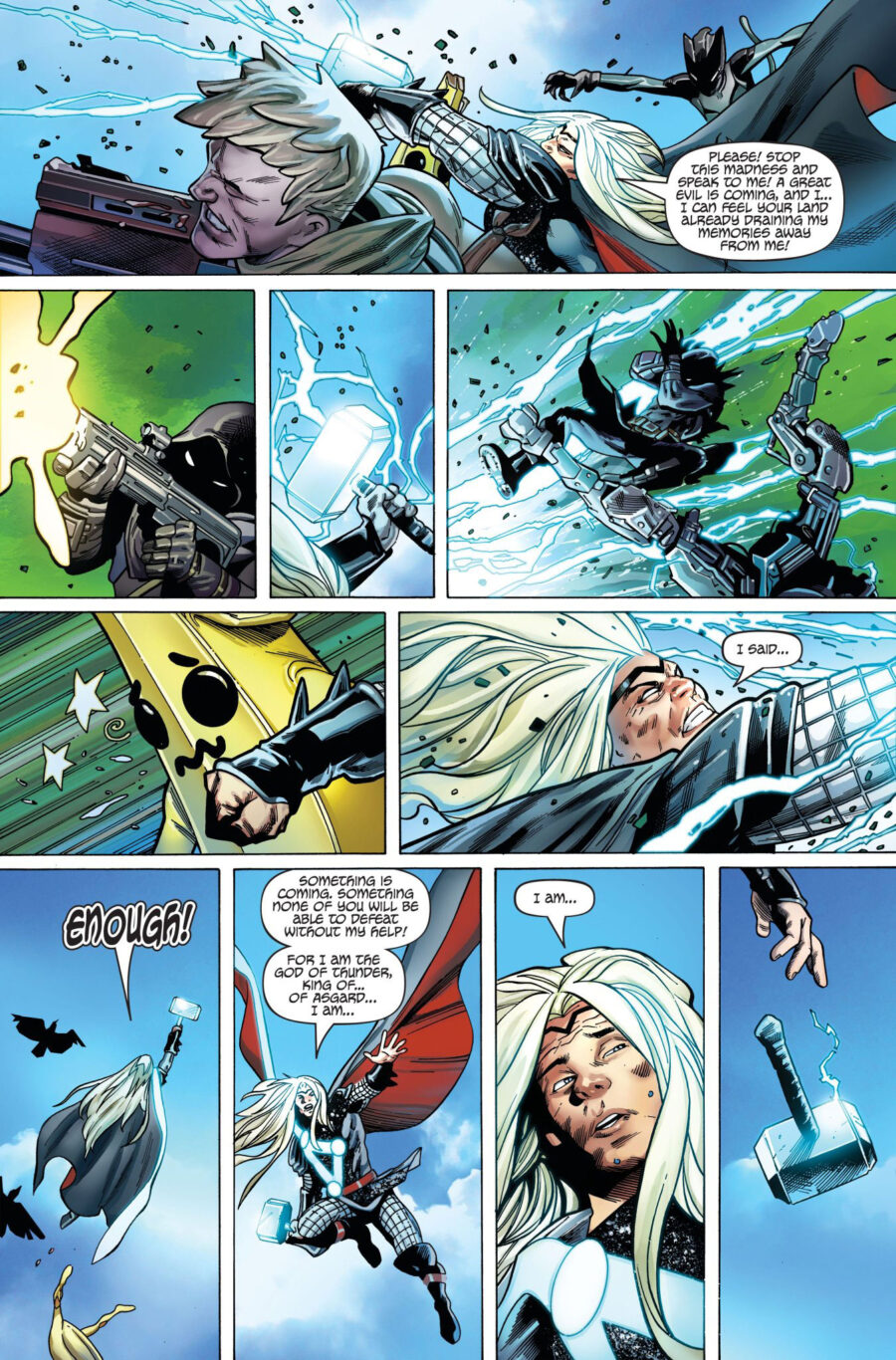 Fortnite Comic Book Page 6
Thor's hammer crashes to the ground and creates a large crater (one that can be viewed in game). His memory is apparently fuzzy, but he does remember Brite Bomber and Kit, so we'll see how that leads into the next pages of the comic!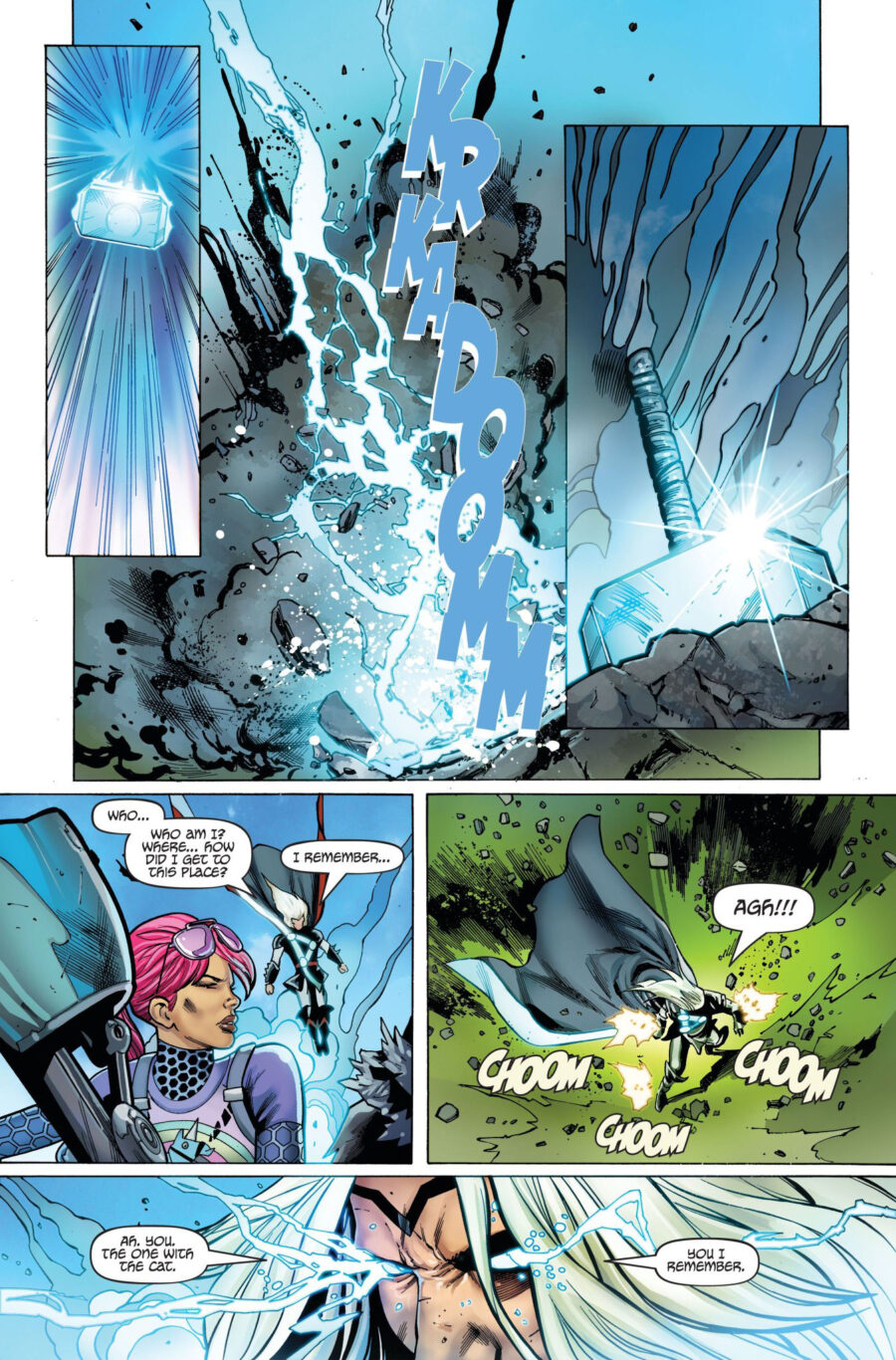 Fortnite Comic Book Page 7
Thor makes short work of the Fortnite crew, but then suddenly realizes there's bigger fish to fry... that fish being GALACTUS!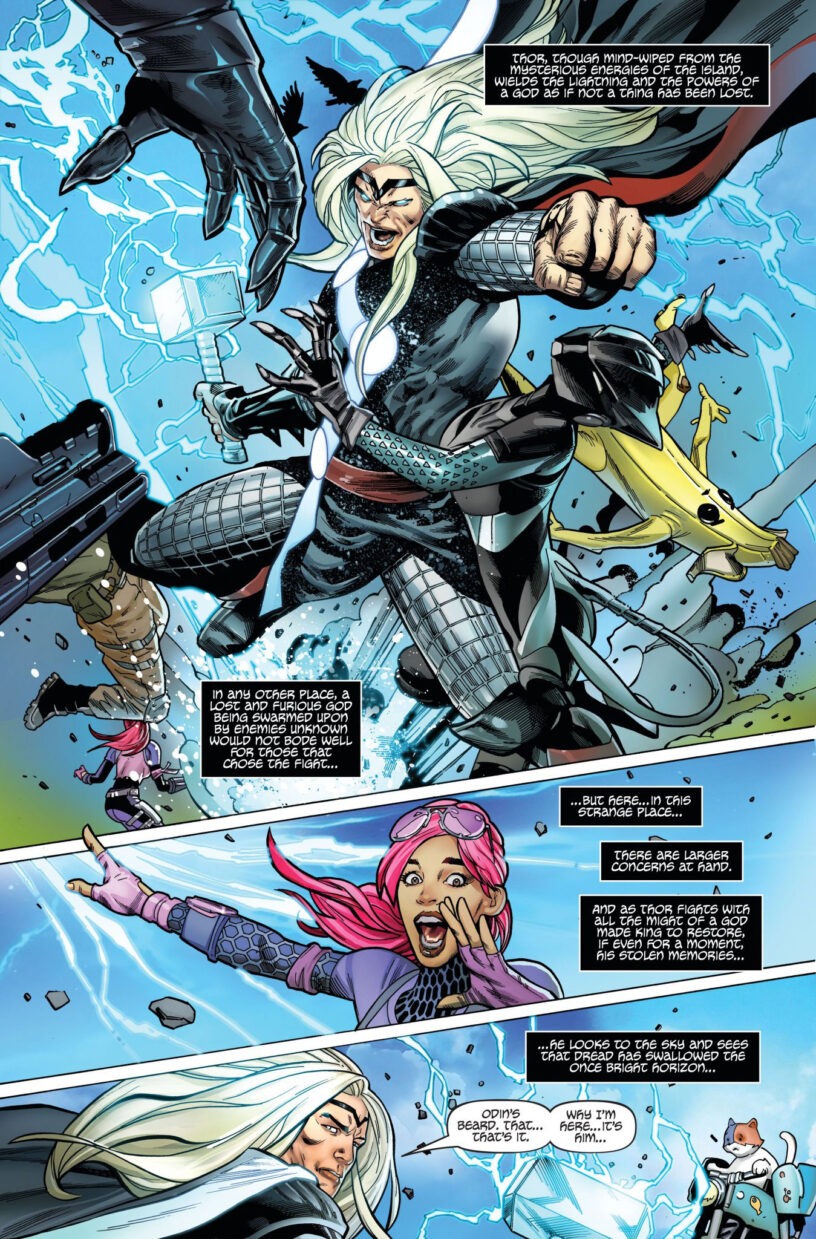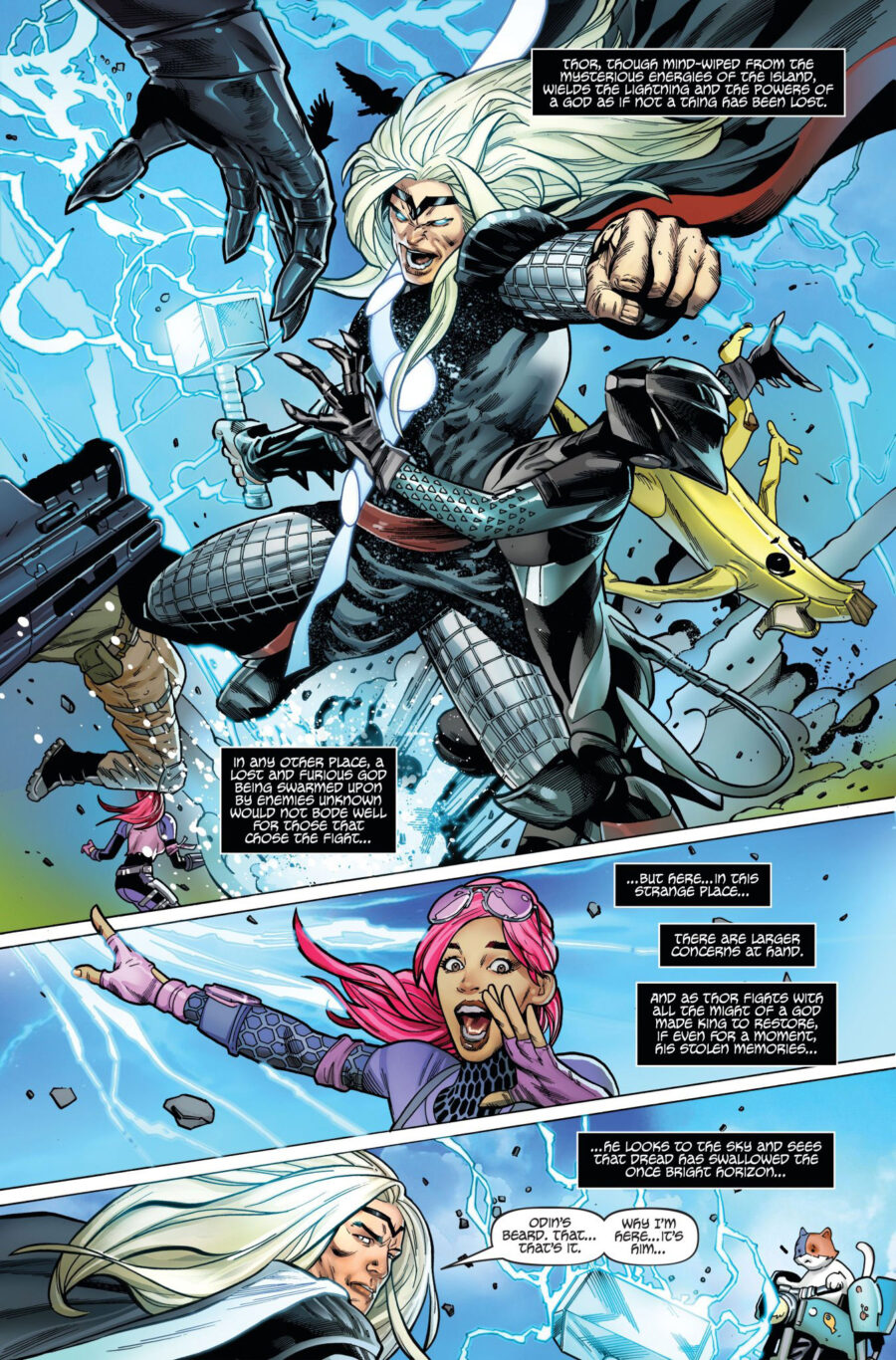 Fortnite Comic Book Page 8
Thor sends off some ravens to alert Sif, the Unstoppable Daughter of Asgard, that Galactus is coming! Could Sif be another of the Fortnite Chapter 2 Season 4 skins?! We'll have to wait and see!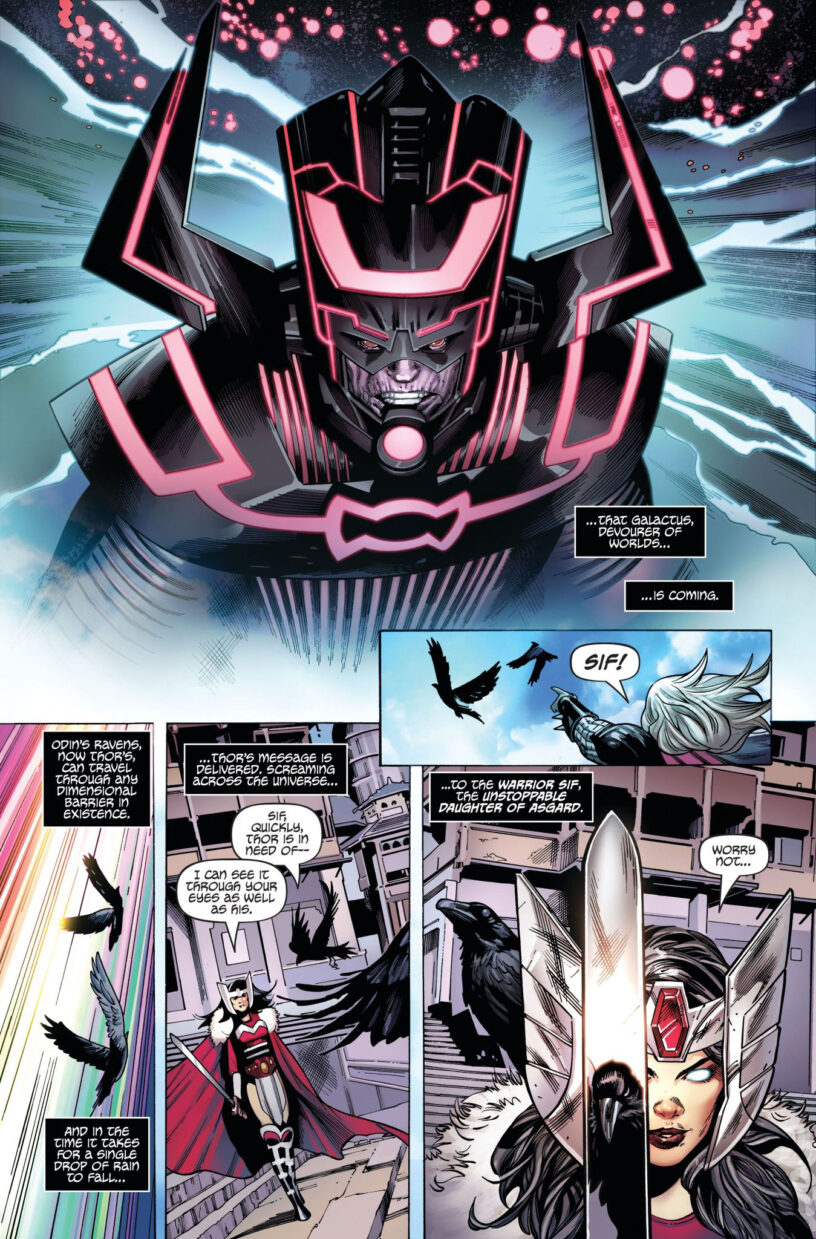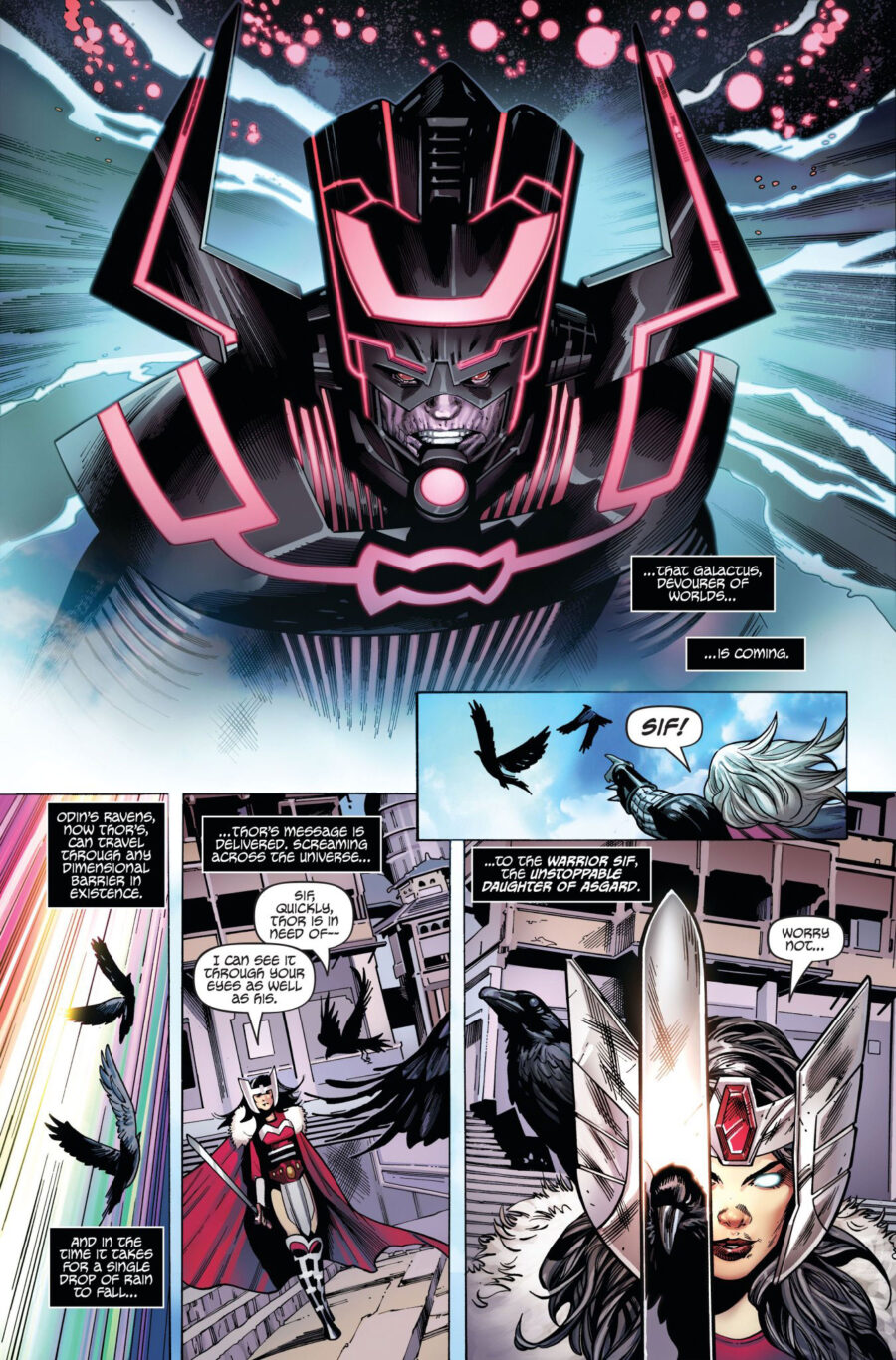 Fortnite Comic Book Page 9
Sif appears to come through with some help for Thor by sending a team of powerful heroes to his aid! Iron Man, Groot, Captain America, Storm, Wolverine, She-Hulk, Dr. Doom, Captain America, and Mystique arrive on the Fortnite planet to lend a hand.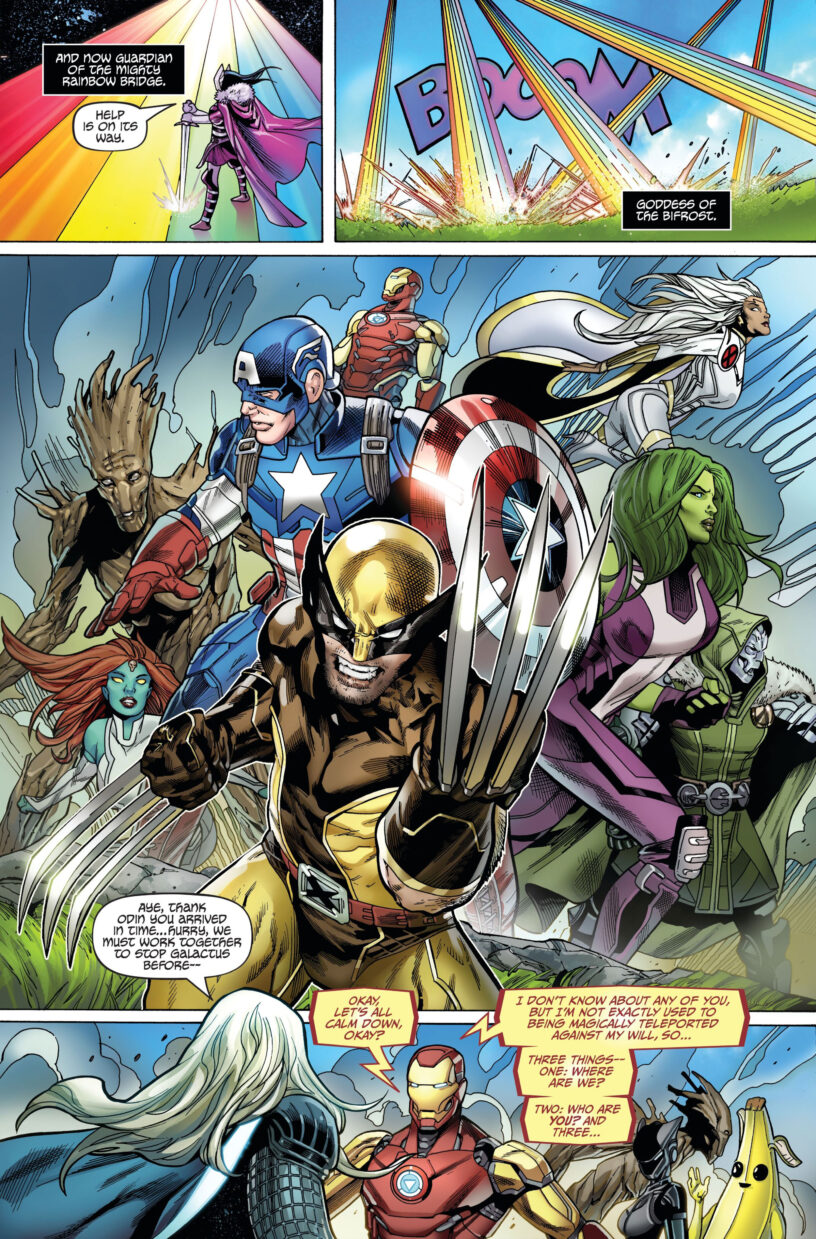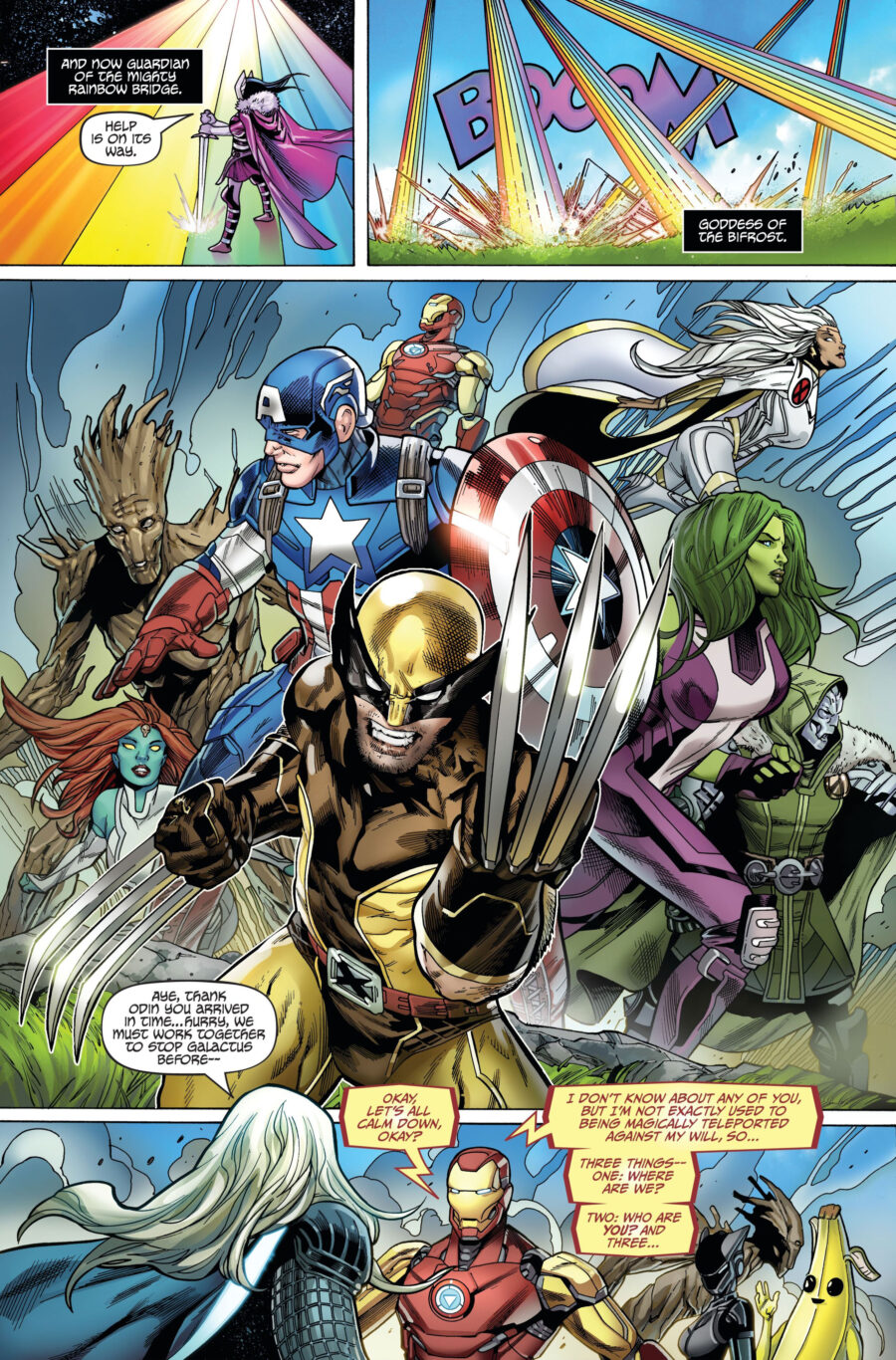 Fortnite Comic Book Page 10
It appears that these heroes were sent against their will, and we will soon find out more about the story as soon as Chapter 2 Season 4 gets under way!