We've got all of the cosmetics and skins for your Harvesting Tool/Pickaxe below. Style your weapon of destruction to better intimidate your foe while you hack them down to bits!
Harvesting Tool/Pickaxe Skin Costs
Each item is assigned a rarity and each rarity has a different cost.
Green (Uncommon): 500 V-Bucks
Blue (Rare): 800 V-Bucks
Purple (Epic): 1,200 - 1,500 V-Bucks
Looking to get better? I highly recommend our Fortnite Tips and Tricks post!
Other Cosmetics/Skins
Fortnite Harvesting Tool/Pickaxe List
Some items are limited edition and will only be available during Holidays or via the Battle Pass.
Battle Pass Season 6 Pickaxes
Default Pickaxe
Here's the classic pickaxe that you start with when you begin your career in Fortnite!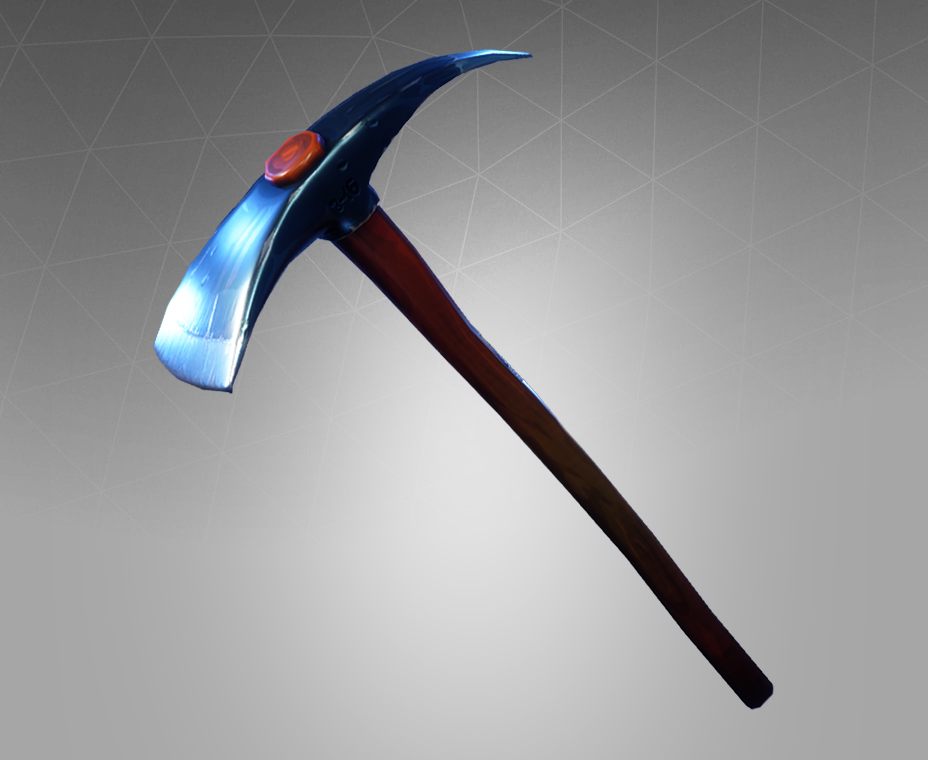 Default Pickaxe
Daily/Weekly Harvesting Tools/Pickaxes
Higher rarities are usually reserved for the Weekly cosmetics that are available. This is also where new stuff will generally show up, so be sure to check out what's available at the beginning of every cycle.
Uncommon (Green Rarity Pickaxes)
More Great Fortnite Content
Check out some of our Fortnite best-ofs and content roundups:
Rare (Blue Rarity Pickaxes)
Epic (Purple Rarity Pickaxes)
Promotional Harvesting Tools/Pickaxes
Battle Pass Harvesting Tools/Pickaxes
Battle Pass was introduced in Season 2. There is a free and paid version, but the paid version has a lot more stuff including cosmetics for your pickaxe.
Season 5
Season 4
Season 3
Season 2
Both of the Season 2 Battle Pass pickaxes are only available via the paid version of the Battle Pass.
Season 1
This was prior to the release of the Battle Pass and just required you to level up.