Where in Fortnite is a Fornite Geoguessr-inspired game that challenges the savviest of Fortnite fans to place themselves on a variety of map. It's free to play, simple to understand, and even has a multiplayer mode.
What is 'Where in Fornite'?
Fans of geography guessing games like Geoguessr or Worldle and fans of Fortnite can have a common ground with Where in Fortnite. In the game, players can choose different chapters and seasons of Fortnite to be dropped into. Once dropped on a random spot on the map, players need to look around (in a street view style) and drop a pin to where they best think they are located. The closer a player is, the better their score.
Is Where in Fortnite free?
Fans may naturally worry about whether or not this Fortnite fan game is free-to-play, as this may play into whether or not they want to give the game a chance. Where in Fortnite is completely free for players and has little to no ads. The game does not require an account to play, nor does it contain any microtransactions. For the time being, Where in Fortnite seems to be manageable as a fan game with no monetization.
How to play 'Where in Fortnite' location Guessing Game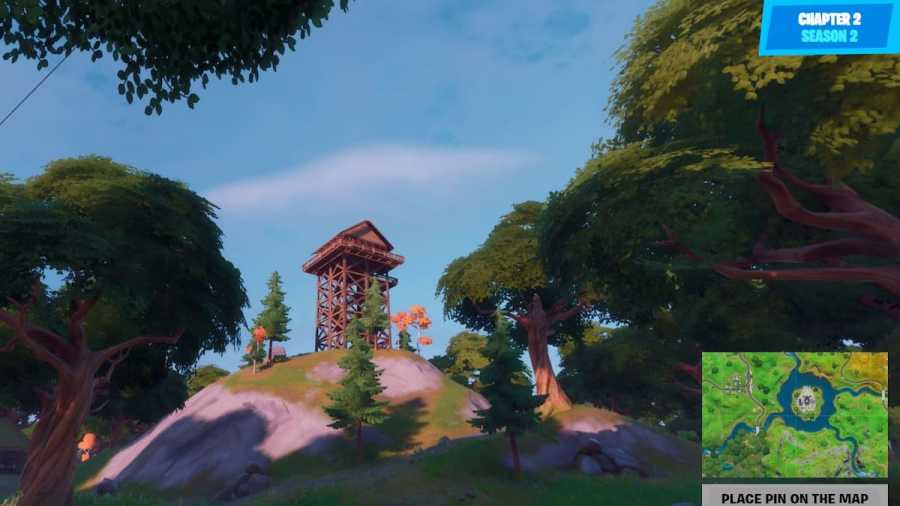 When you first launch the site for Where in Fornite, you'll be greeted with cards that list different chapters and season selections. Choose between Chapter 1-3, individual season selection, or even doing the full history for an extra challenge. Once a game type is picked, set up the settings for the match, which determines: the number of rounds, the time limit per round, and whether or not you can pan or zoom. Also, choose whether or not to do multiplayer (this will put you in a live online challenge).
Once in a round, look around the area you've been dropped within. Refer to the map in the bottom right of the screen. This map is the larger aerial view of the location you are in. After getting an idea of where you are, place a pin on the map to submit your guess. After each round, you'll be told how close or far you were. Try and get the highest score possible by the end of all rounds.
Other Fornite Fan Games
There are several other options if you are looking to binge Fortnite Fan games. Ranging from fun to educational, here are some other fan games to check out:
Want to read more about location guessing games? If so, check out GeoGuessr Free Alternatives – Play Geography Games Free on Pro Game Guides.