Our Fortnite Season 6 Week 2 Challenges List and Cheat Sheet brings you all of the solutions and answers for the challenges you need to complete for the week. We have maps to treasure and item locations, as well as tips for completing all of them as quickly as possible!
This week we're visting corrupted areas, using shadow stones, dealing damage with Assault Rifles, eliminating an enemy from 50m away, damaging opponents with pistols, getting SMG eliminations, and sniping people for damage with various Sniper Rifles!
Fortnite Season 6: Week 2 Cheat Sheet
If you're just looking for all the information wrapped up into one image, then check out the cheat sheet below. Credit to SquatingDog! For more detailed information, keep scrolling down!
Week 2 Challenges List for Season 6
Free Battle Pass Challenges List
Paid Battle Pass Challenges List
Hidden Banner Week 2
Check out our Fortnite Season 6 Guide for guides on every week of challenges, and you'll find all of the hidden stars on our Season 6 Secret Battle Star Locations Guide!
Visit all of the Corrupted Areas (7)
Corrupted locations are new to the map in Season 6, and are in the areas where the Cube left runes. There are seven and total and are scattered around the map, you can find them all below!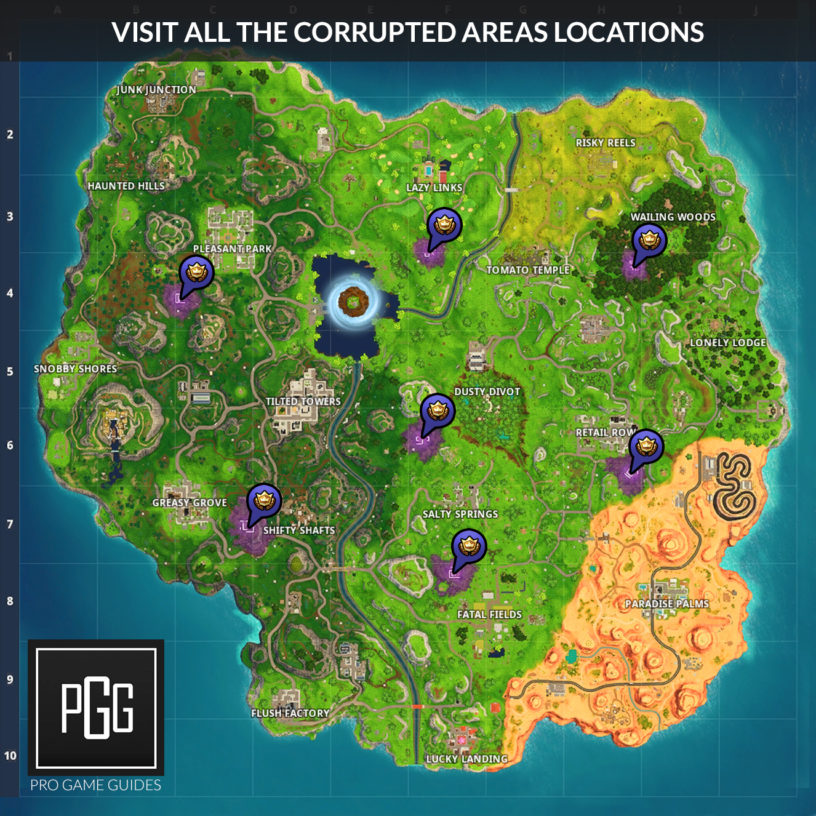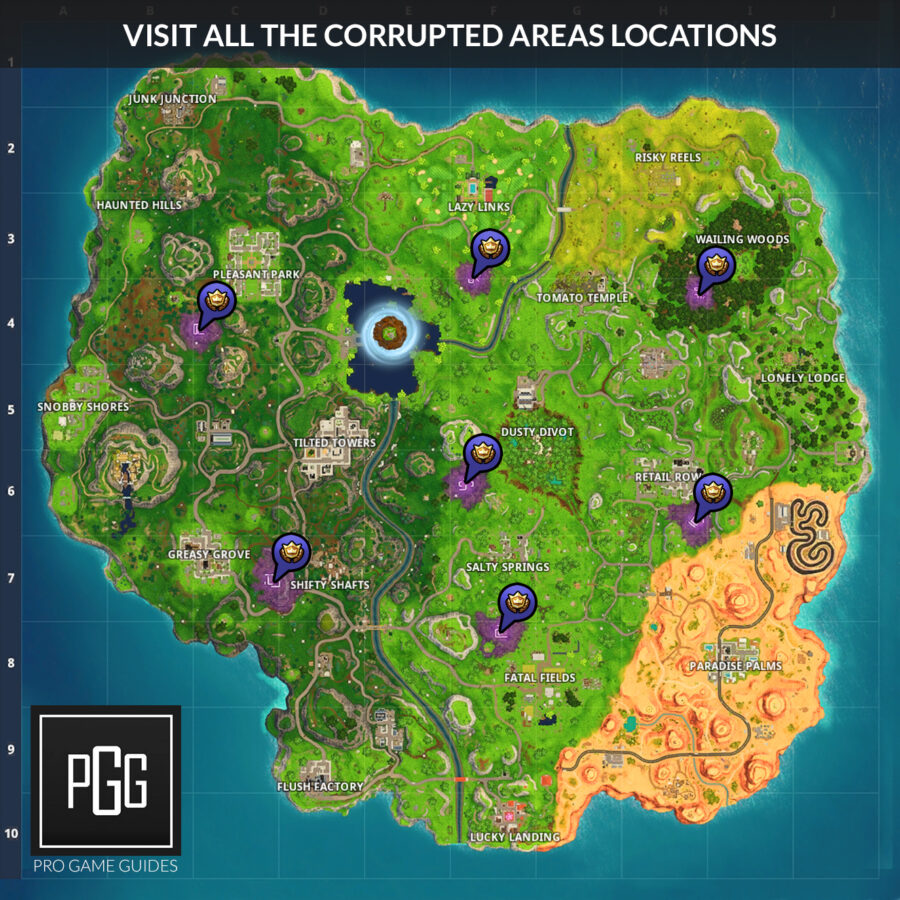 Use a Shadow Stone in different matches (3)
Shadow Stones are kind of the new environmental addition to the game. Rifts were added in Season 5 and allow you to travel all over the map, these give you the ability to turn invisible and travel around for a short period of time in the shadows. You can find these at all of the corrupted areas listed above on the map.
Stage 1: Deal damage with standard Assault Rifles to opponents (200) (HARD)
This is kind of an interesting new challenge. You start with standard Assault Rifles (Assault Rifle or SCAR), the second step is the Burst Rifle, and then finally you'll need to finish with suppressed damage.
Eliminate an opponent from at least 50m away (1)
50m isn't too far away, and I would imagine you'll likely just finish this one up while either doing the Assault Rifle or Sniper Rifle challenge.
Deal damage with Pistols to opponents (500)
Pistols are pretty weak overall, but they aren't too bad in the beginning of the game. The Suppressed Pistol and the Hand Cannon are pretty strong, so these are the ones I would opt for when trying to finish this challenge. Learn more about Pistols with our Fortnite Pistols Tips Guide!
SMG Eliminations (3) (HARD)
SMGs are still pretty strong even with the Drum Gun being thrown in the vault. They are a great secondary to your shotgun in your arsenal. This one shouldn't be too bad if you've been playing much in this recent meta. Check out our Fortnite SMG Tips Guide for more information.
Stage 1: Deal damage with Hunting Rifles to opponents (200) (HARD)
If you are good with sniper rifles then this shouldn't be too difficult. However, you are going to need to get a kill with a Hunting Rifle, Bolt-Action Sniper, and a Heavy Sniper Rifle.
Hidden Banner
When you finish all of the challenges above you will unlock the week 1 loading screen. This would always unlock a battle star in the past, but in Season 6 it looks like we will be going from battle star to banner each week. So, for the second week you'll find a banner in the secret location once you've finished your challenges for this week. Check out the loading screen below, if you look closely to the tree you'll see a banner pointing to the top of a stagecoach.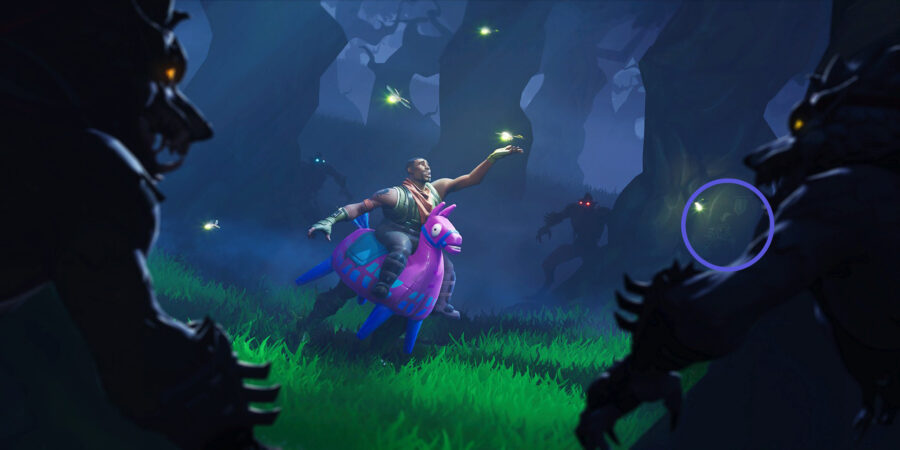 And to get to that location, head to Paradise Palms and the spot that is marked below!