Listen, we all make mistakes. Sometimes we create user names that later on we regret.
User names that make us cringe.
I know I'm guilty of this. It's a rite of passage we as gamers all must face. And if you're a Fortnite player, I'm guessing this is why you're here. Fortunately, Epic Games has made it easier than ever to right our embarrassing wrongs. In just 2-3 simple steps, you can change your Fortnite Name to something more epic.
This guide will change your Epic Games Display Name, which is a universal name that other players will see in Fortnite. The Epic Games Display Name will also carry over to other online multiplayer games attached to your Epic Games account. So, if you are playing Rocket League, your new Epic Games Display Name will be applied for Rocket League, too.
Note: If you are a console player, this will not change your PSN ID, nor your Xbox Gamertag. When playing Fortnite on consoles, in-game players will see your new Epic Games Display Name. Within your friends list, mutual friends will see both: your Epic Games Display Name along with your PSN ID/Xbox Gamertag. It's important to understand the difference between these two usernames.
Step 1: Sign in to Epic Games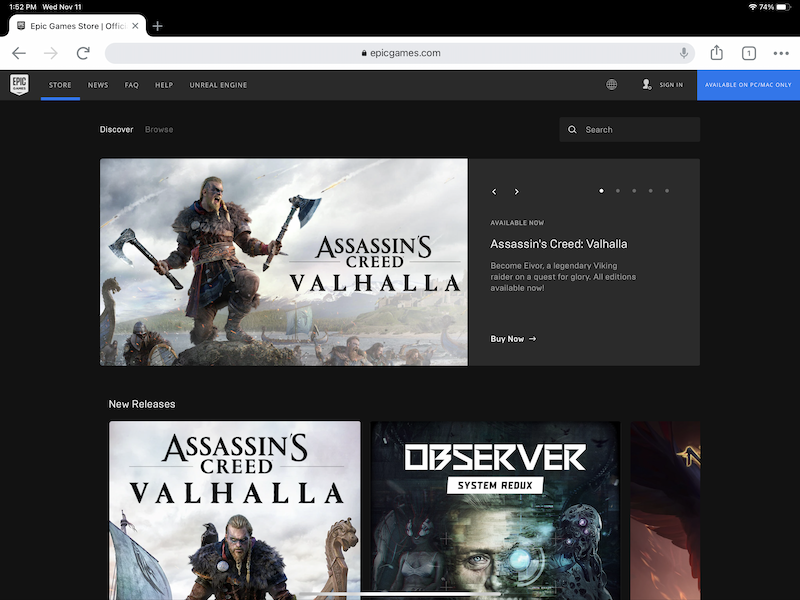 First, head to the Official Epic Games website using your PC or mobile device. In the top-right corner, find the Sign In button. Clicking it will direct you to a Sign In page with multiple options. For this guide, sign in with your Epic Games Account - the first option on this page.
Note: Signing in with your Epic Games account is universal to all Fortnite players. Whether you game on PC, PS4, or Xbox, it is impossible to play Fortnite without having first created an Epic Games Account with an email address.
After signing in, you will be redirected to the home page. The "Sign In" button in the top right corner will now be replaced with your Epic Games User Name. Hover over your Epic Games User Name and click "Account."
Step 2: Change your Fortnite Name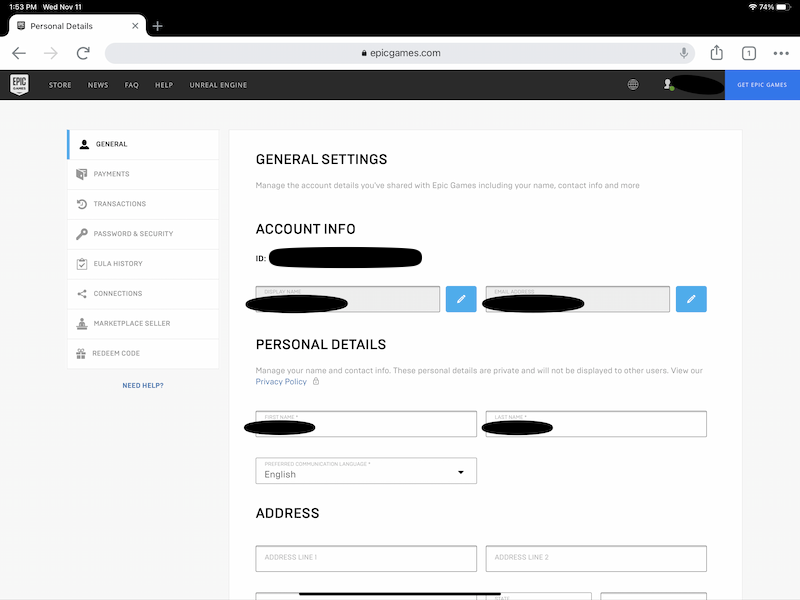 Now within the Account Settings, you should see a list of options: General, Payments, Transactions, Password & Security, etc. Make sure General is highlighted in bold - it should always be the default page you land on when first entering the Account Settings, anyway.
You should see General Settings. Below Account Info is where your Display Name can be changed - notice that the box is greyed out.
To change your Epic Games Display Name--which will change your Fortnite name--click the blue pencil box located to the right of the greyed out Display Name.
Note: When you change your Display Name, you will not be allowed to change it again for another two weeks. The website will remind you of this as you hover over the blue pencil box. It's not a big deal, but something to be aware of. Now your Fortnite Name will be changed.
Is your new Fortnite Name not appearing on your PS4 or Xbox Fortnite accounts? You might need to ensure that your account is connected.
Step 3 (Optional): Connect your accounts
It's important to have connected all of your accounts so that your hard-earned progress carries over to wherever you play.
To connect your consoles, head to your Account Settings, located in the top-right corner after hovering over your Epic Games username. Within Account Settings, click on Connections. Within Connections, click the Accounts tab, located to the right of Apps.
Now you will see 6 options:
Steam

GitHub

Twitch

Xbox

Playstation Network

Nintendo Switch
Most likely, you're here to connect Xbox, Playstation, and Switch. Clicking on either of these 3 options will direct you to a new login page. Log in using your account information for those consoles. Then your Fortnite console accounts should be universally connected and progress will carry over wherever you decide to play.
Now that you've changed your Fortnite name, why not check out the most current item shop as of November 2020? There's also a list of leaked skins and cosmetics that are forthcoming in Patch 14.50.