Players looking for an easy and simple way to share their best Fortnite clips can now do so with the Postparty app. This works across all platforms Fortnite is on except for mobile, and all players need is a smartphone to download the app.
How to download and use Postparty in Fortnite
The Postparty app can be found on the App Store or Google Play store, depending on whether the player is an iPhone or Android user. The player will then link their Fortnite account to the app, much like they have to do for Twitch drops, and it's smooth sailing from there.
Related: What is Slurp Juice in Fortnite?
Capturing the gameplay is as simple as launching Fortnite; it doesn't matter if it's on a console or PC and then hitting the relevant share button. This is the Options button on PS4 and PS5 controllers, the Menu button on Xbox controllers, the + button on Nintendo Switch, and the Esc key on the keyboard. It will automatically capture the last 30 seconds of gameplay if done correctly.
Instead of having to do anything extra, the captured gameplay will automatically appear in the app. Players can edit and trim the footage down in the app itself, and once that's all finished, it can be posted on social media or downloaded onto their phones.
How to get free cosmetics with Postparty in Fortnite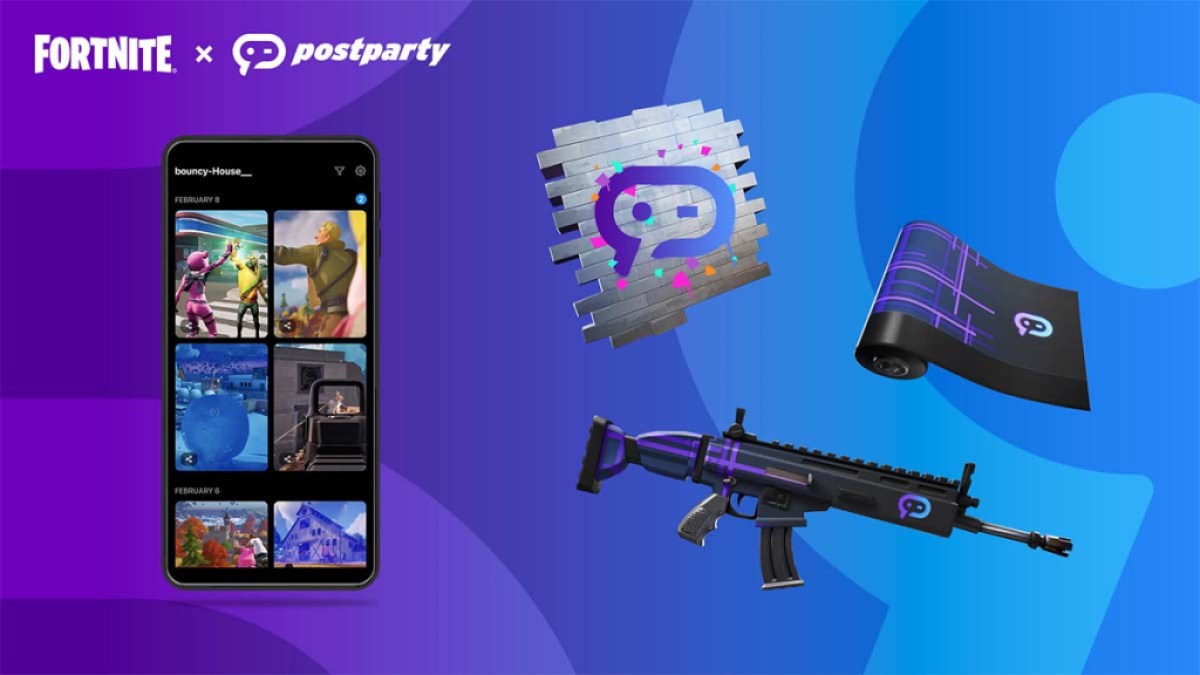 Epic Games is giving away some free cosmetics as an added incentive to get players to sign up for the new app. The Post That! Wrap and Postparty Confetti Spray are up for grabs for players who share a gameplay clip made using the Postparty app.
After posting a clip, players will receive these two items upon their next Fortnite login. It doesn't have to be any sort of special clip so that footage you have of being eliminated within five seconds of landing will work out just fine.
For more Fortnite guides, check out Best locations to find & destroy Slurp Barrels in Fortnite on Pro Game Guides.