The Fortnite How to Raise Your Banner challenge has some people a bit confused right now, so we're going to clear things up as best we can with this quick guide. You will want to do this to complete all of your Star Wars challenges and obtain the free cosmetics that comes with them!
If you missed out on the news, there was a Star Wars x Fortnite event that happened on December 14th, 2019. We got to see some cool Star Wars stuff, like the Millenium Falcon flying around the map. After it was over, we got some Star Wars Challenges to complete. Among these is one that requests that you, Raise your banner to capture TIE fighter crash sites. This seems simple enough, but you need to do it in a certain way that we will explain.
How to Raise the Banner in Fortnite
First, you can ONLY do this in solos, duos, or squads! Unfortunately, you can't jump into Team Rumble and do it. Second, you need to go to one of the TIE Fighter Crash Site Locations. Choose one from the following map: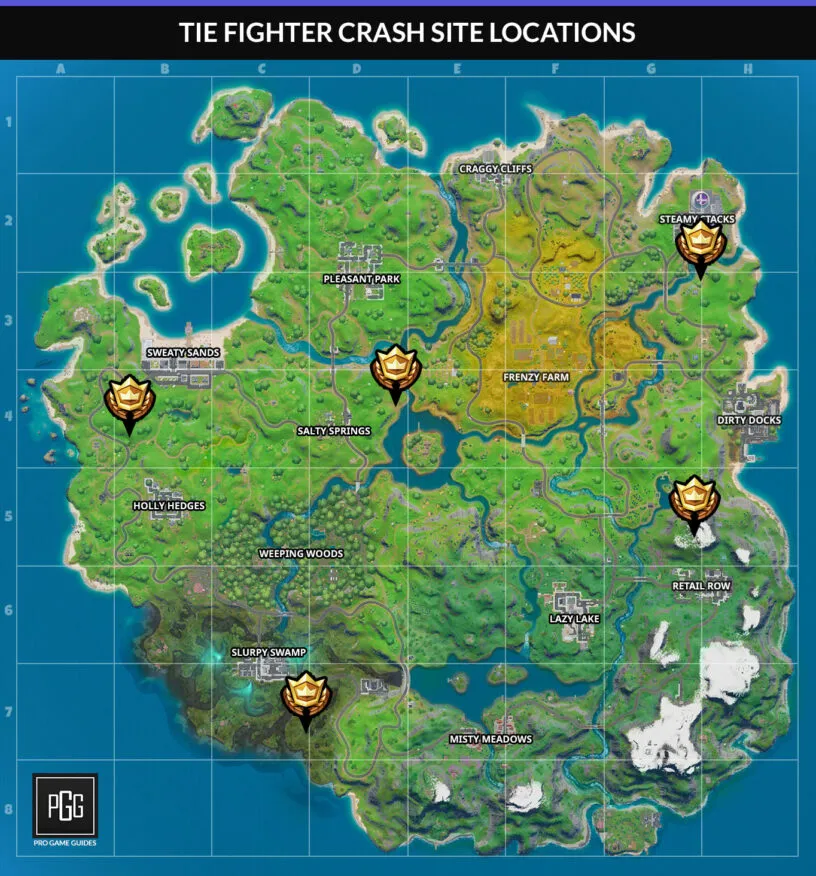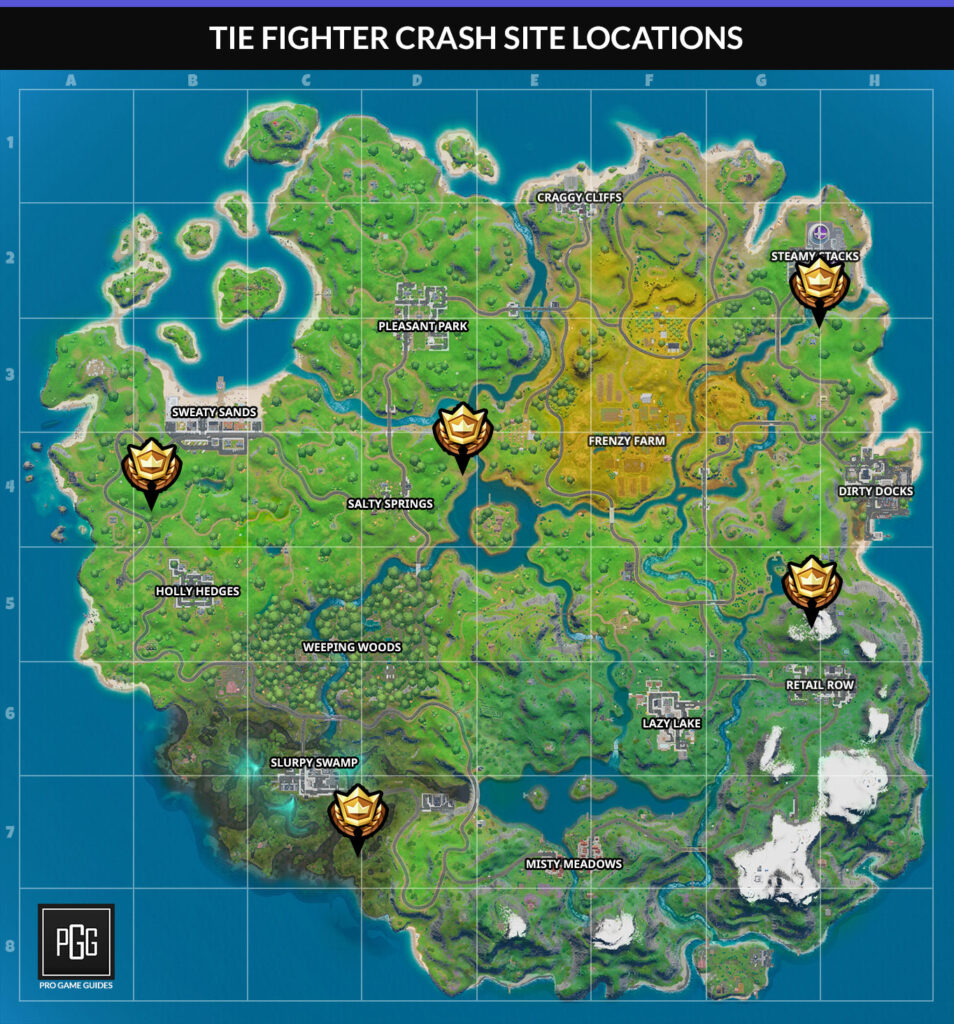 Before you get exactly to the location, make sure to grab yourself a weapon! There will sometimes be First Order Stormtroopers at these locations and they will fire upon you. They move pretty slowly, but if you get too close they will take you out if you stay out in the open. It's best to take them out from a far or use cover. You need to eliminate ALL of the Stormtroopers in this area. Once you do that, go to the red glowing flag that is in the area that looks like this: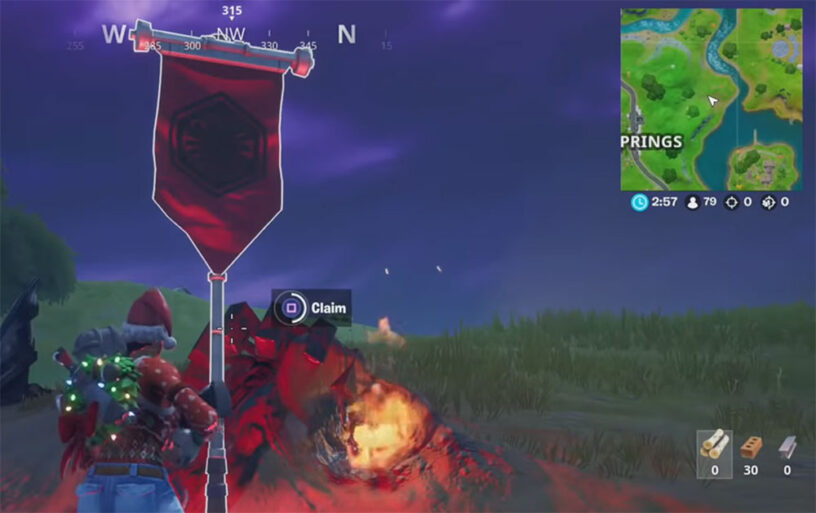 You should be able to go up to the flag and "claim" it by hitting your use key on it. After you're done with that, you can check out how to get a lightsaber!
Video Guide on Raising the Banner
If you're still a bit confused then check out this video on how to do it!