It looks like secret challenges are back in Fortnite Chapter 2: Season 3! These are quests that have you looking to complete objectives that aren't stated in your Battle Pass challenge lists. So, you'll have to either explore the map to find them, or you can read this guide to find out how to get some easy XP by completing these hidden challenges.
Secret Challenges List
In Season 2, we monitored a pretty brutal war against the Teddy Bears and Gnomes. Thankfully at the end of it, there was a truce made and both sides went on to live together in harmony. In Season 3, it looks like we're going to be monitoring some newly formed ooze and coaxing them along in their development!
Completing each of these challenges will get you an easy 25,000 XP as a reward. You will want to make sure to complete these each week, because if it ends up the same as the previous season, the earlier ones will disappear after a short time.
Secret Challenge #6: Astro-Not
Head southwest of the Apres Ski location and you will find the spaceship that you fixed previously has landed back on the map! Looks like they weren't able to stay in space for long, but you can go to the location and earn an easy 14,000 XP for checking it out!
Secret Challenge #5: Coral Buddies Modern Age & Nuclear Age
You'll need to harvest 100 metal to launch the rocket over at the Coral Buddies island. You can then find the nuclear container and engage an atomic test!
Secret Challenge #4: Launch the Spaceship
Now that the map has been fully exposed, you can fix and launch the spaceship that was found previously! If you go ahead and do this you can get quite a bit of XP, so it's completely worth your time. We have a full guide on how to do it right here.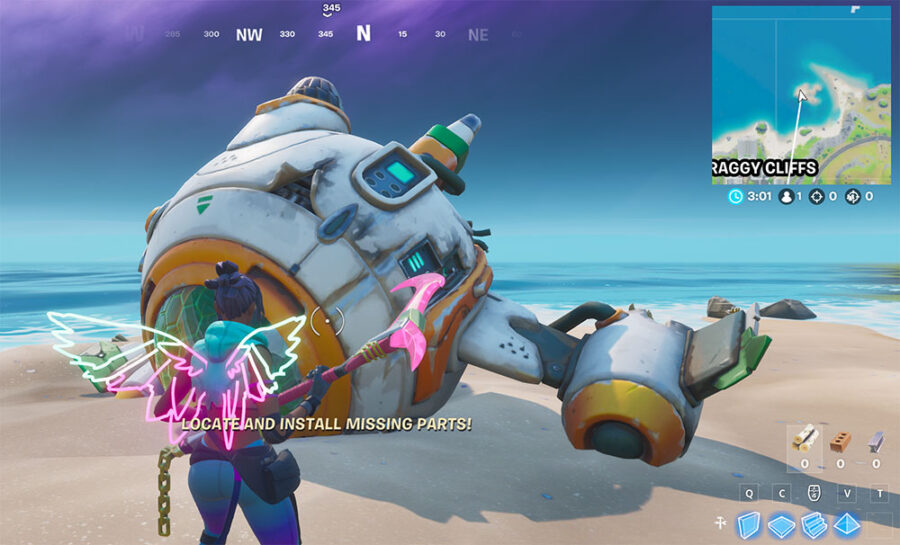 Secret Challenge #3: Sculpted Coral Kingdom Monuments
There's another secret challenge that was added in the Fortnite 13.30 patch! This one has you finding three different unfinished monuments and smacking them with your pickaxe to complete them! They are all at the northwestern portion of the map, so fly into the area and use the whirlpool to get another boost!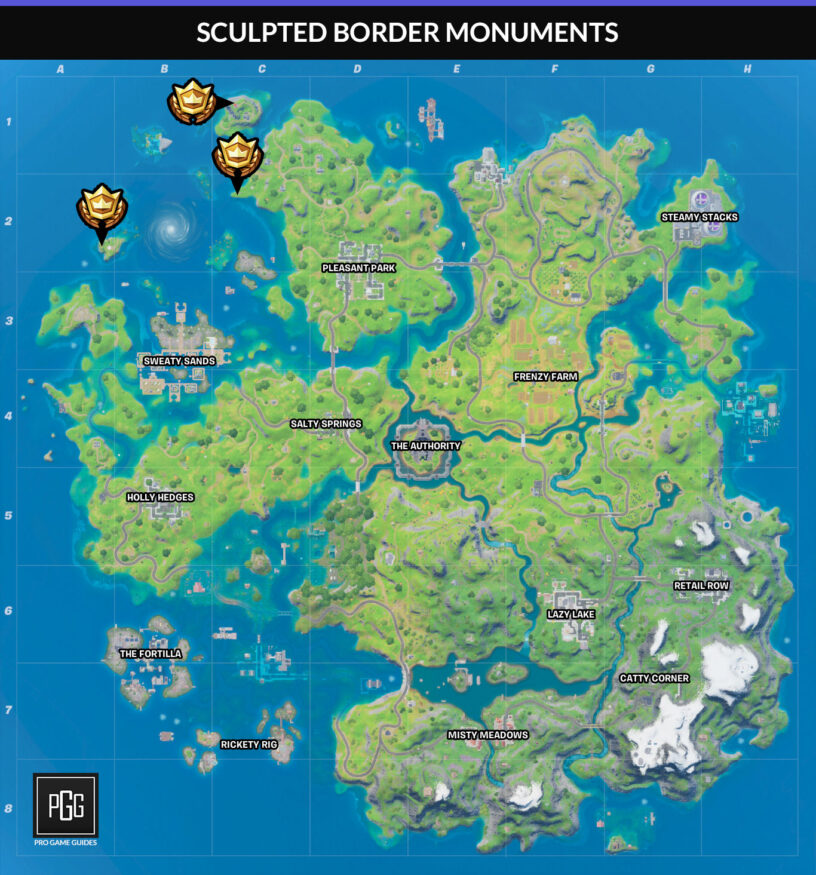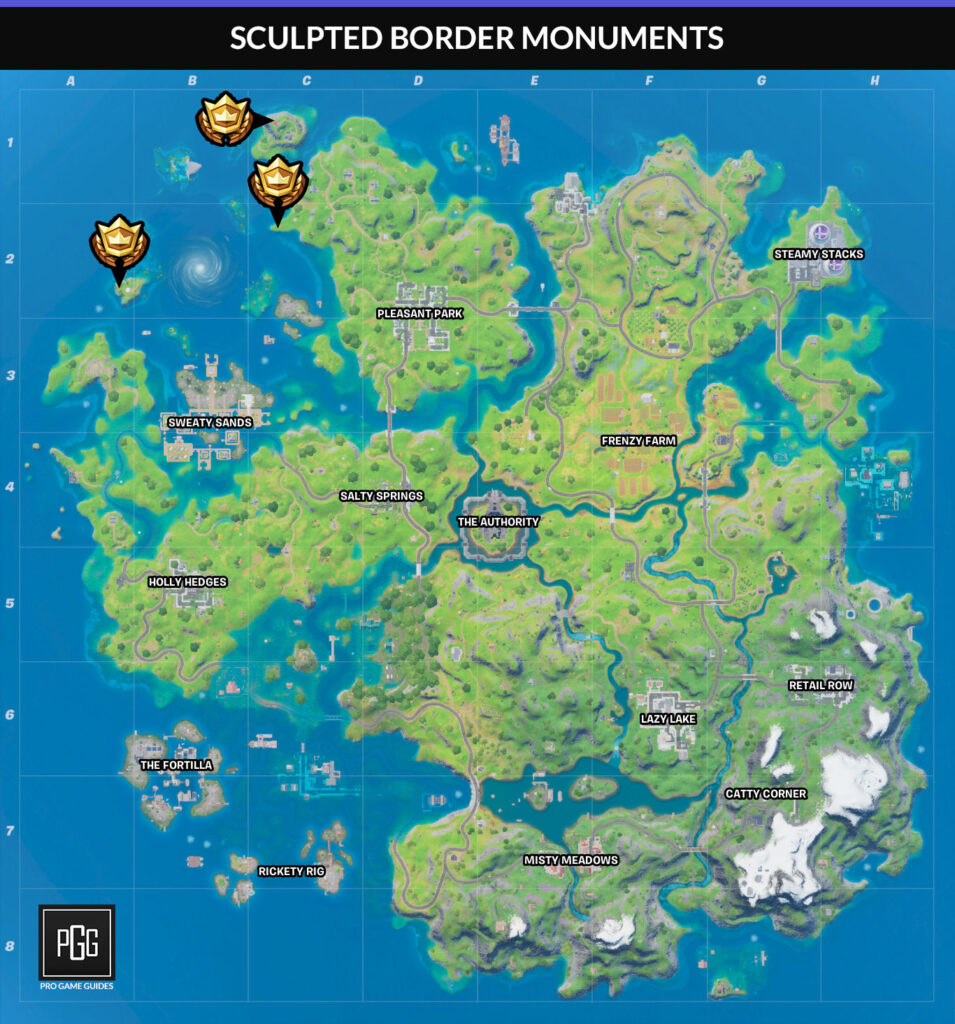 Secret Challenge #2: Taught Coral Buddies Stonecrafting
A new secret challenge was added in the Fortnite 13.30 Patch! Right in the same area as the previous challenge is a small pile of rocks. Give them 300 stone and you'll help them build a nice pyramid! I recommend doing these in Team Rumble because you start with some resources. There's a few boulders around this area to harvest, so you can get the rest you need from those.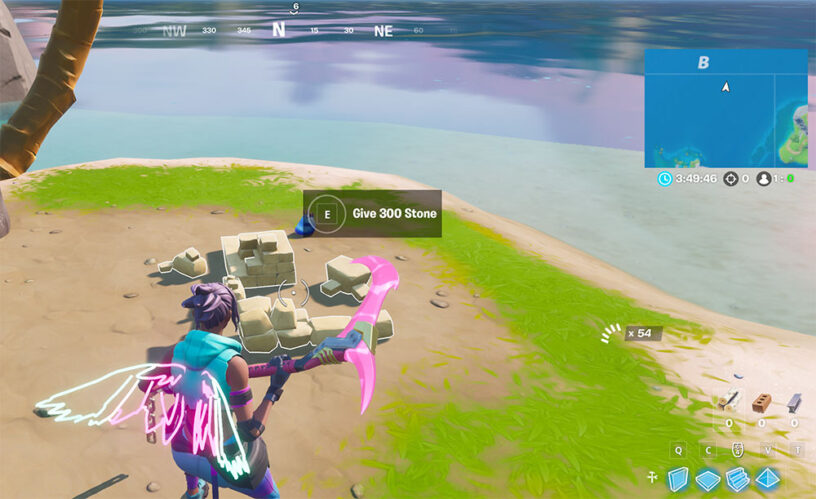 Secret Challenge #1: Coral Buddies The Wood Age
This is an easy one to start us off, however, you will need 100 wood on you to complete it. If you do it in Team Rumble it is really easy because you start out with 150 resources of each kind. So, once you've got your 100 wood, you will need to travel to one of the northern most islands. Here's the exact location you need to go to: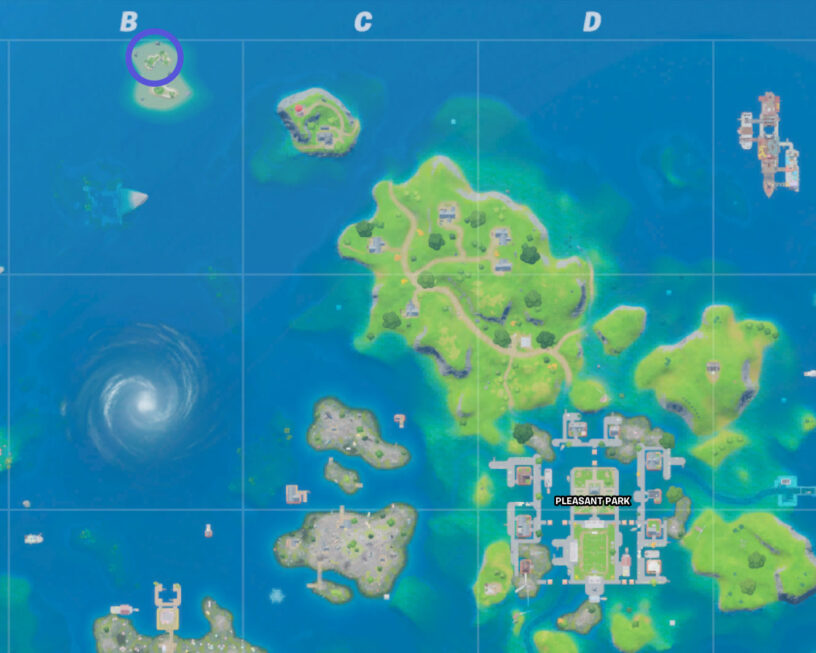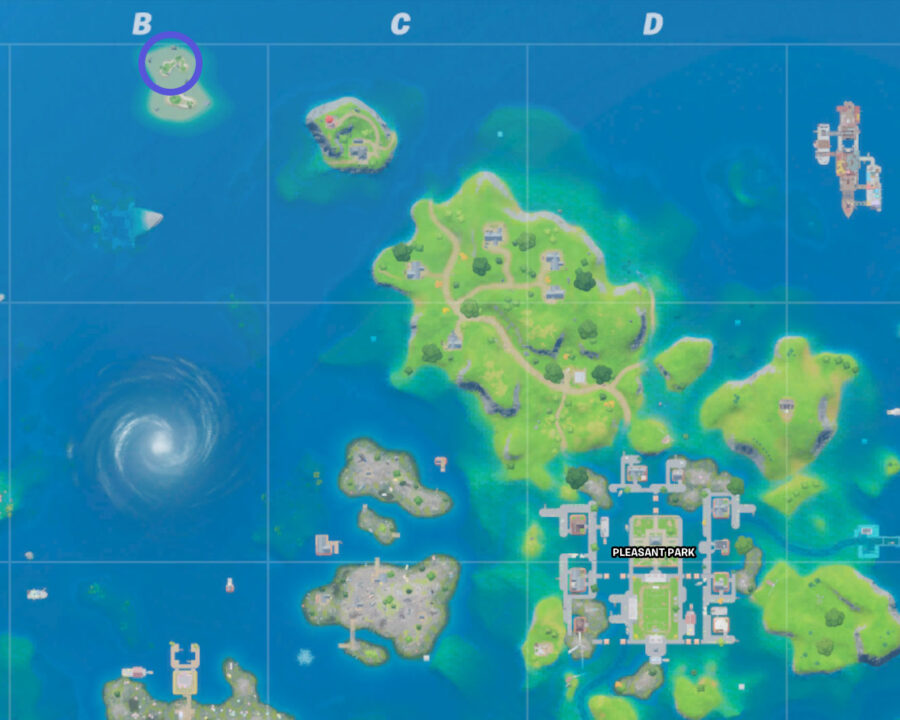 Just go directly northwest of Pleasant Park and you'll locate a couple of small islands in the B-1 square of the map. Once you've arrived you will find some coral ooze like creatures looking to build up a society. They're in the wood age of life, so help them out by supplying 100 wood to get them a boost!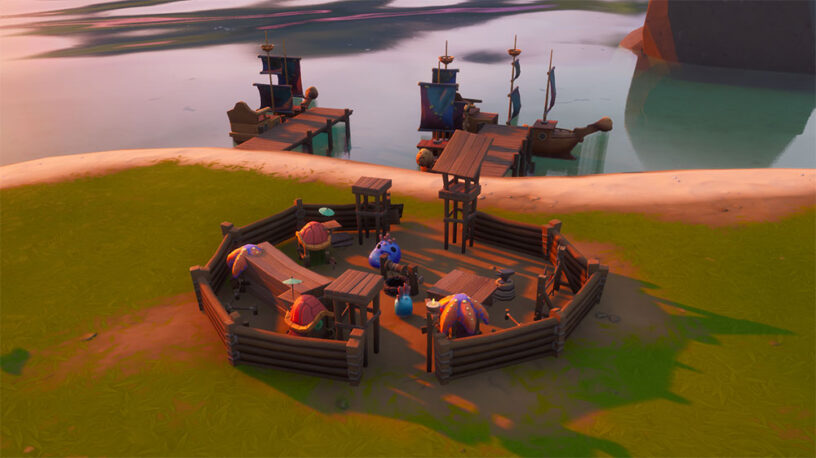 That's all you need to do! Once you've done so, you'll be given the 25,000 XP and you will get the From The Primordial Ooze Legacy achievement.