It's time for another batch of XP coins, now that we're at the fifth week of the fourth season of Chapter 2 in Fortnite. Pretty standard week, with the coins spread all over the map. You will be headed to the old Stack Shack, north of Weeping Woods (watch out for Wolverine), and to a semi-truck on the beach near Dirty Docks for the green coins. The Blue coins will requires you to break a suitcase in an old shadow house, break a cardboard box at Craggy Cliffs, and shatter a gnome in a secret room at Retail Row. The Purple coins are easy to spot, just head south of Doom's Domain and east of the Sentinel Graveyard. The Golden Coin this week is inside the Trask Truck that you'll need to visit for the Wolverine Challenge!
There's four green, three blue, two purple, and one golden XP coins to collect for the week five.
If you want to collect coins from past weeks, we have another post with All of the XP Coins from Season 4!
Fortnite Week 5 XP Coins Map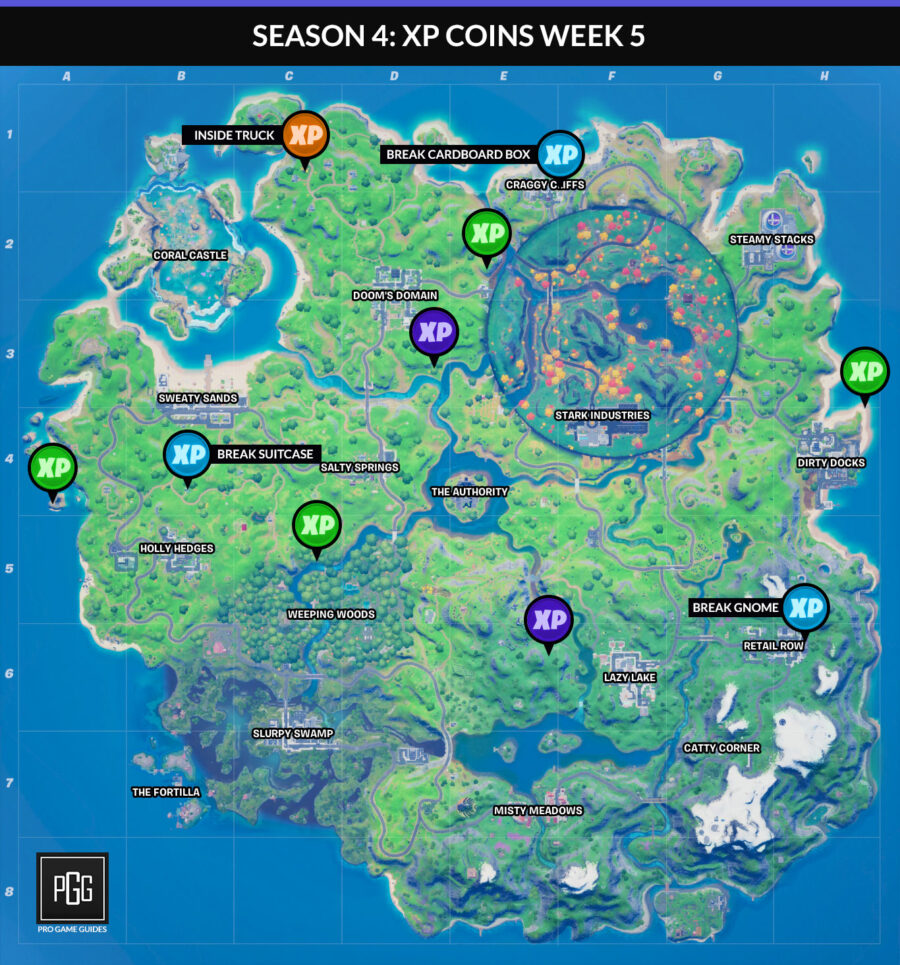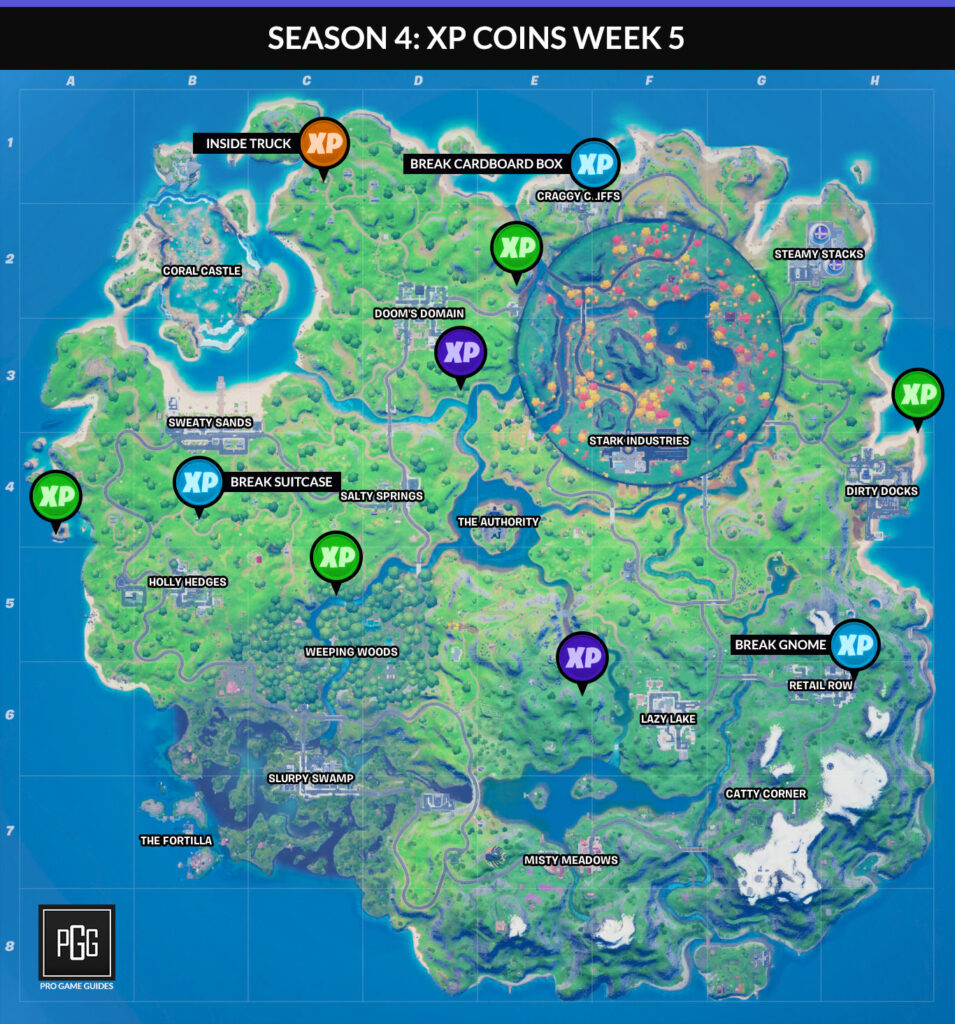 If you're struggling to find any of these, here's a video that shows all the location: