We are onto the eighth week of Fortnite's Chapter 2: Season 4, and we've got ten more coins to collect around the map. This a pretty simple batch of coins, and they should be easy to find with the map. You'll be doing a lot of traveling near the Stark Industries area on the map. As well as heading to the southwest region, and hitting up the Slurpy Swamp as well as The Fortilla. The gold coin can be found at the Panther's Prowl Landmark, right at the end of the cat's tail. Be careful, because that cat looks ready to pounce! The blue coins this week are hidden within a recycling bin, cabinet, and on a beach within an old suitcase. Be sure to look for the glowing blue light to make sure you are at the right place.
There's four green, three blue, two purple, and one golden XP coins to collect for the week 8.
If you want to collect coins from past weeks, we have another post with All of the XP Coins from Season 4! You can also check out our Week 8 Challenges Guide to get more experience for your Battle Pass!
Week 8 XP Coins Map
Here's a map with all of the XP coin locations for Fortnite Chapter 2: Season 4 week 8: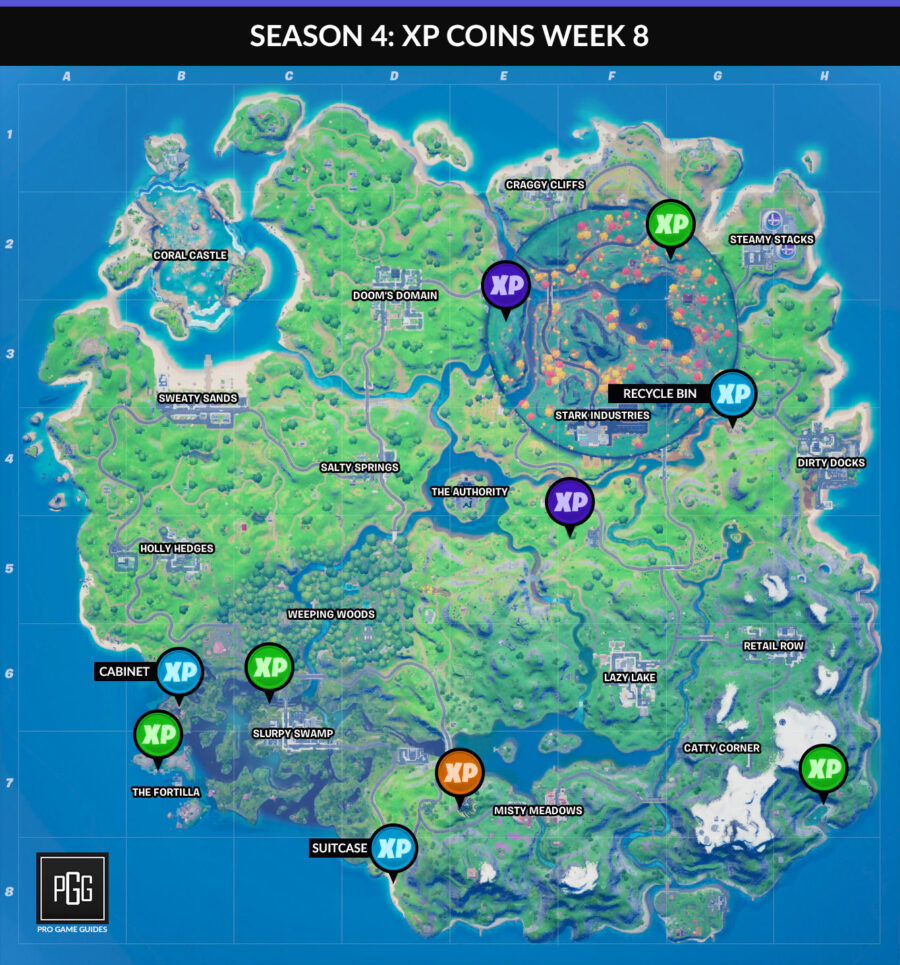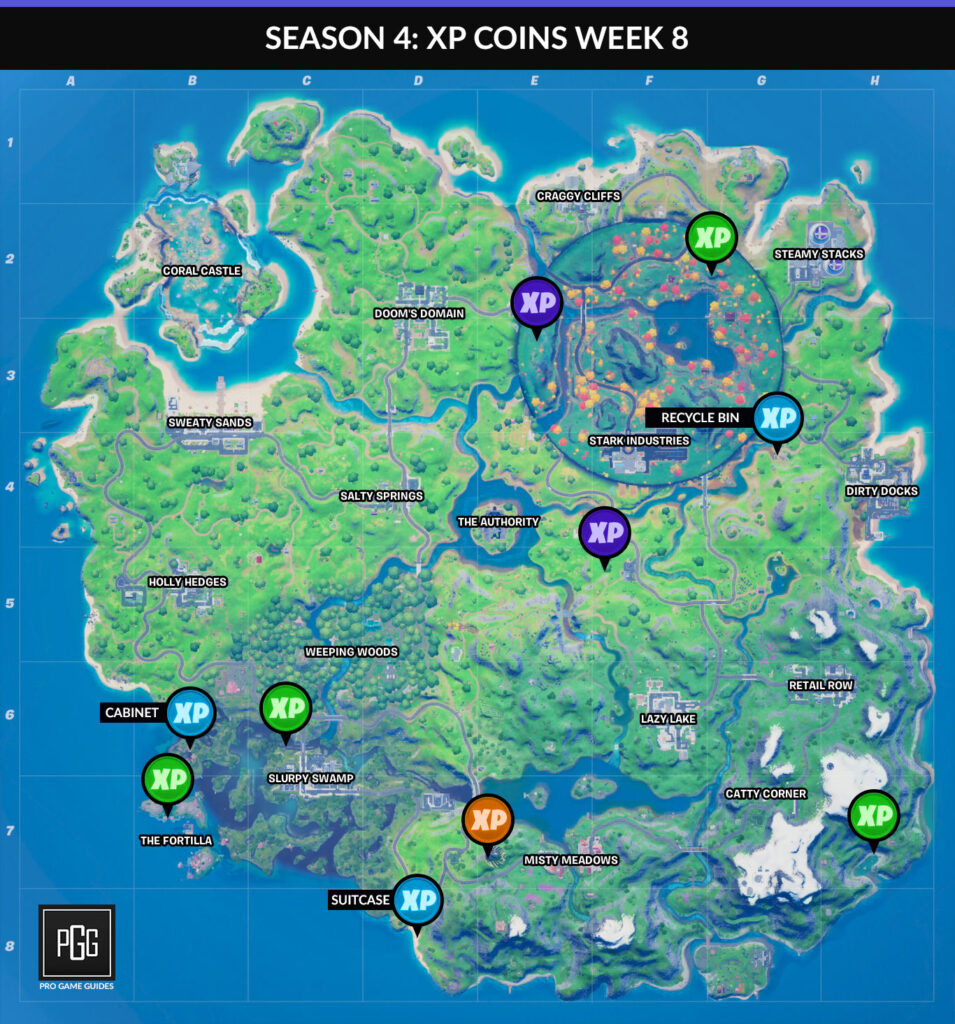 If you struggled at all locating one of these coins, you can check out the following video for the exact locations: