Our Fortnite Season 8 Week 6 Challenges List and Cheat Sheet brings you all of the solutions and answers for the challenges you need to complete for the week. We have maps to treasure and item locations, as well as tips for completing all of them as quickly as possible!
This week we're looking for a wooden rabbit, stone pig, and metal llama, visiting the highest elevations on the island, eliminating opponents at Lazy Lagoon and Frosty Flights, landing at various areas, searching where the knife points on a loading screen, getting eliminations with a Flint-Knock Pistol or Boom Bow, and using different throwable items in a single match!
Fortnite Season 8: Week 6 Cheat Sheet
If you want to check at where to find all the challenges, here's a cheat sheet for you! Check below for more detailed information on these challenges. Credit to SquatingDog.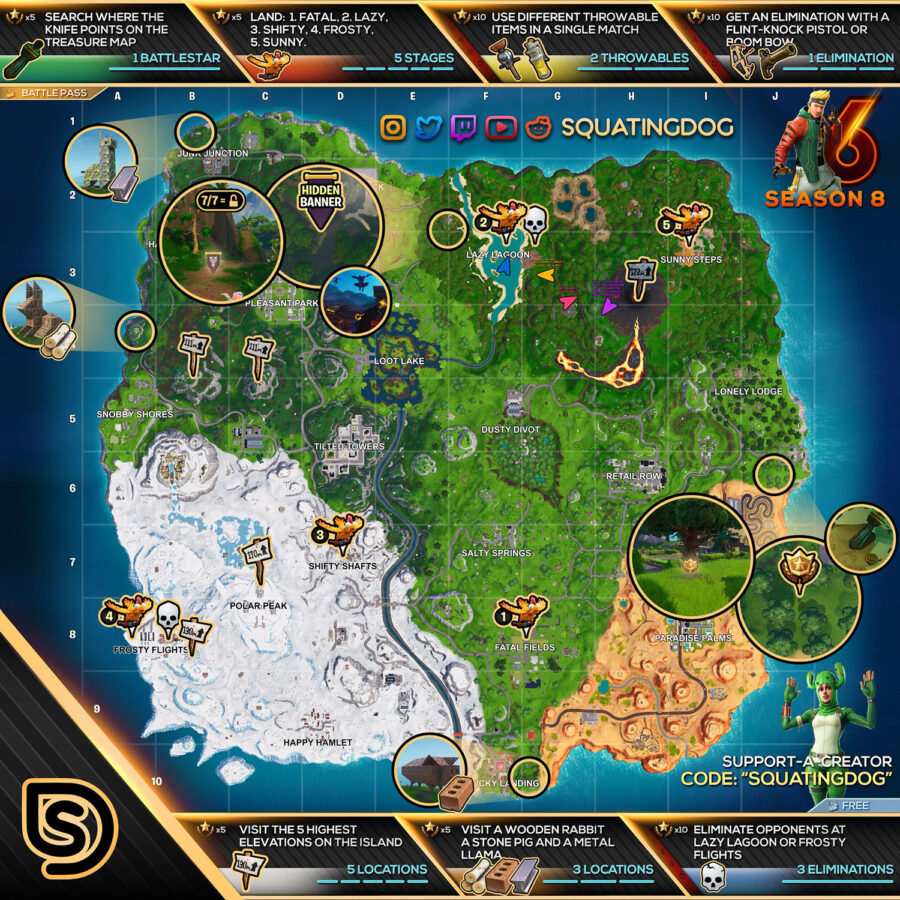 Week 6 Challenges List for Season 8
Free Battle Pass Challenges List
Paid Battle Pass Challenges List
Hidden Item
Check out our Fortnite Season 8 Guide for guides on every week of challenges! We've also got all of the hidden items in our Season 8 Hidden Battle Stars Locations post.
Visit a wooden rabbit, a stone pig, and a metal llama (3)
These can be found around the edges of the map, they are made out of building materials. Check the cheat sheet for the locations!
Visit the 5 highest elevations on the island (5)
The majority of these are located on the west side of the map, but there's also one on the volcano. You can check the cheat sheet for all the locations.
Eliminate opponents at Lazy Lagoon or Frosty Flights (3)
Pretty easy one, you're going to find a lot more people at Lazy Lagoon. If you want a more casual experience, then head down to Frosty Flights that no longer has any planes!
Stage 1 of 5 - Land at Fatal Fields (1)
You will have to land at five different spots to complete this one: Fatal Fields, Lazy Lagoon, Shifty Shafts, Frost Flights, and Sunny Steps.
Search where the knife points on the Treasure Map loading screen (1)
We're using the same Isle of Treasure loading screen as last time, this time we're headed to the spot where the knife is sticking. This can be found south of Lonely Lodge, and the exact location is marked on the cheat sheet above.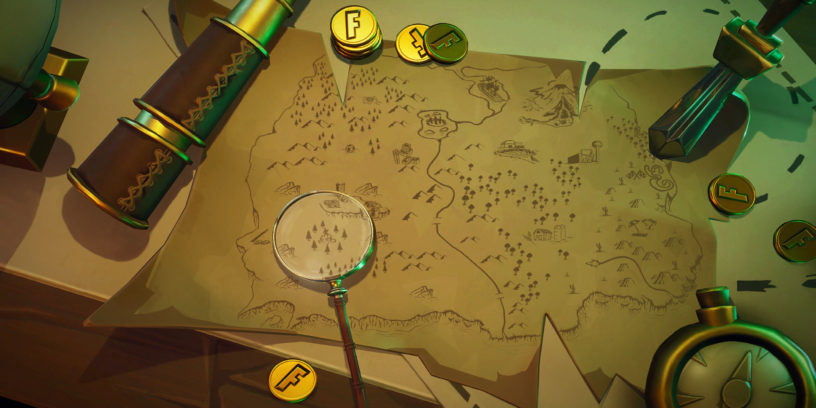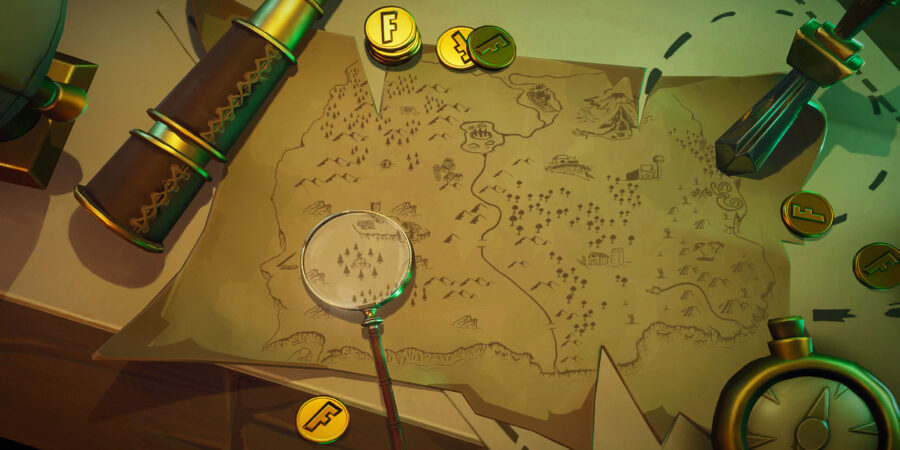 Get an elimination with a Flint-Knock Pistol or Boom Bow (1)
The two newest additions to the game! Both aren't too bad, you shouldn't have a lot of trouble getting an elimination with either. If you struggle head to an LTM for an easier time of it.
Use different throwable items in a single match (2)
Look for grenades, stickies, stink bombs, or whatever else you can throw. Just make sure you throw it pretty soon after you find it so you can get credit for it!
Hidden Item
Once you complete all of the week 6 challenges you get this Master Key loading screen that has coordinates marked on the key!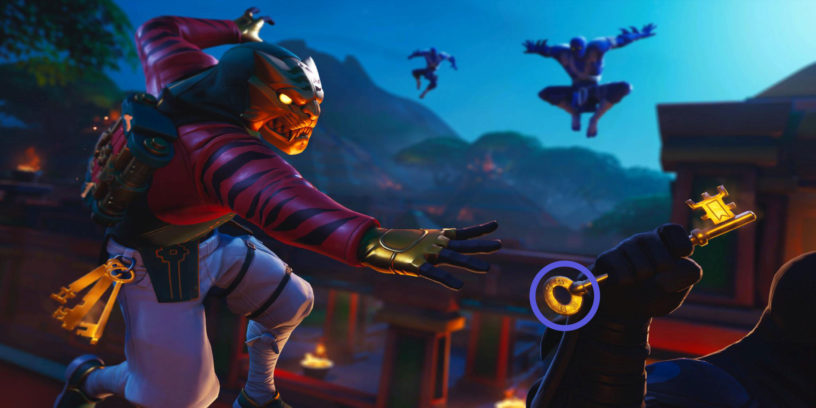 Head to the location below marked on the map to pick it up!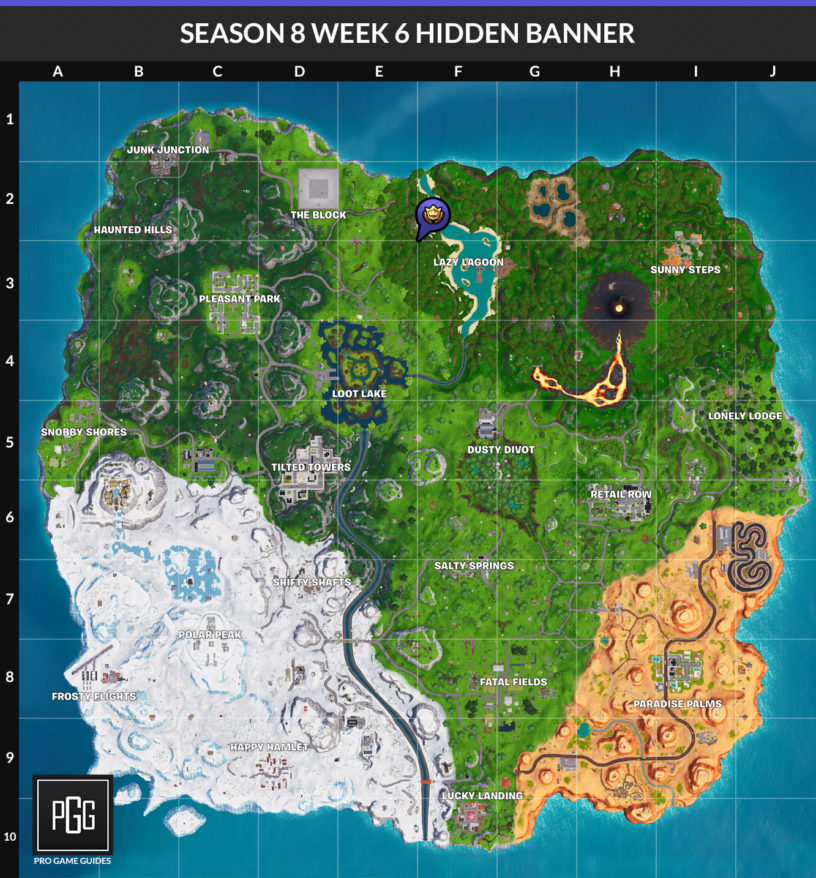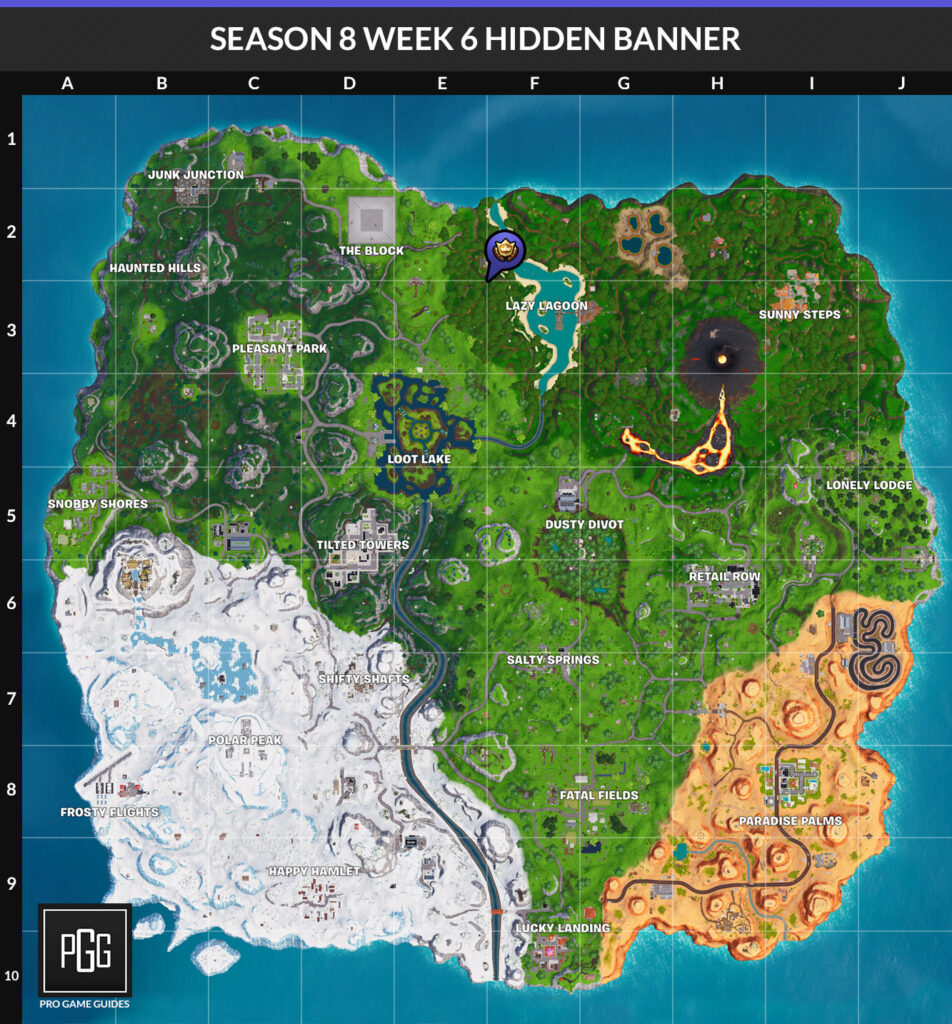 If you're struggling to find the banner, here's a video with the exact location: