Our Fortnite Season 9 Week 10 Challenges List and Cheat Sheet brings you all of the solutions and answers for the challenges you need to complete for the week. We have maps to treasure and item locations, as well as tips for completing all of them as quickly as possible!
For the final week of challenges in Season 9, you will be using Air Strikes in different matches, damaging opponents with Shotguns, searching 7 ammo boxes in a single match, visiting different public service announcement signs, collecting resources from different areas, eliminating opponents in Pleasant Park or Paradise Palms, and damging opponents with a pickaxe.
Fortnite Season 9: Week 10 Cheat Sheet
Here's a full look at all of the challenges in one image! Credit to ItsEnergie.
Week 10 Challenges List for Season 9
Free Battle Pass Challenges List
Paid Battle Pass Challenges List
Hidden Item
Check out our Fortnite Season 9 Guide for guides on every week of challenges! We've also got all of the hidden items in our Season 9 Hidden Battle Stars Locations post.
Use an Air Strike in different matches (3)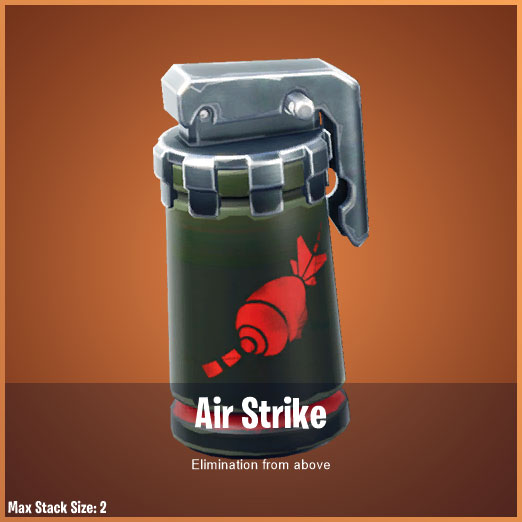 This is a new item that has been added to the game. It calls down an a barrage of missiles from the sky wherever you throw it. The exact information on it is listed below.
A thrown canister of colored smoke that calls in a flurry of missiles from above.
Once the canister comes to rest, missiles will spawn after a short delay.
Missiles spawn about 120 meters above the smoke canister.
Missiles aim for random points within a 9 meters radius of the thrown object.
A total of 20 missiles are spawned.
Each missile has an explosion radius of 3.5 meters.
Each missile deals 75 damage to players and 200 damage to structures.
Can be found from Floor Loot, Chests, Supply Drops, Vending Machines, and Llamas.
Drops in stacks of 1.
Max stack size of 2.
Legendary variant.
It might end up being hard to find, so if you get one and are in danger, make sure to throw it right away.
Damage opponents with Shotguns (500)
Pretty simple one, just deal damage with Shotguns. Team Rumble should get this done in one round!
Search 7 Ammo Boxes in a single match (7)
We've seen similar challenges to this in various seasons in the past. Team Rumble is great for this, because you can go to an area that isn't getting much traffic and run around opening all of the ammo boxes. Named locations will have the most spawns to find, just make sure to look all over for them. They tend to be under stairwells and on shelves.
Visit different public service announcement signs in Neo Tilted, Pressure Plant, or Mega Mall (5)
You can go to any of the cities listed and find the posters, but Pressure Plant has a bunch of them right next to each other. There are three displayed in the image below right at the front, and there's a bunch more near the giant robot.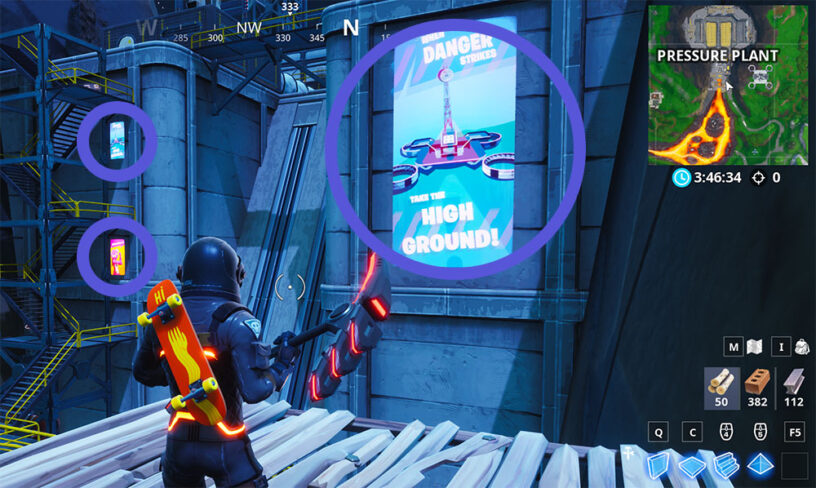 Step 1 of 3: Collect Wood from a Pirate Ship or Viking Ship (100)
You'll need to collect resources at different locations for each of the steps. The first one has you heading to the Pirate or Viking Ship to collect wood, second is going to either the Fork & Knife that is located near Fatal Fields or the Umbrella that is near The Block to collect stone, and finally you'll need to head to the Robot Factory to collect metal.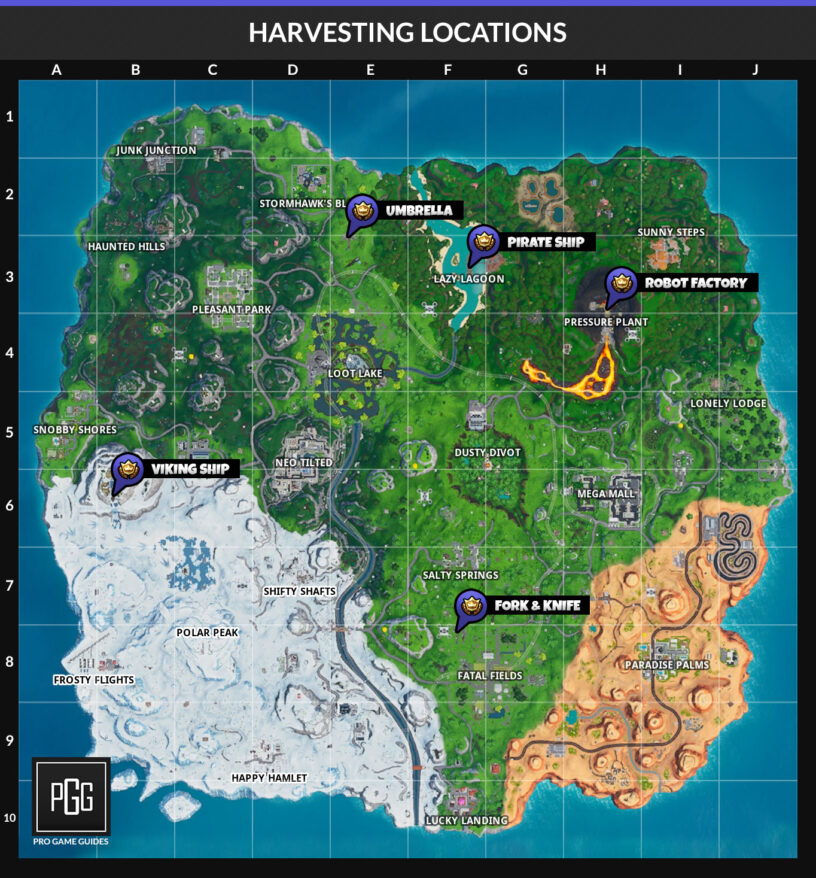 Step 2 of 3: Collect Stone from a Fork Knife or Umbrella (100)
Step 3 of 3: Collect Metal from a Robot Factory (100)
Eliminate opponents in Pleasant Park or Paradise Palms (3)
Both of these destinations can be fairly popular if the bus flies over either spot. It really depends which place you know better, because that will make it easier to get eliminations.
Damage opponents with a pickaxe (200)
This is best done in duos or squads, so you can hack down at someone's body while they've been knocked. You can also just land right where someone else has landed from the bus and just hit them with your pickaxe while they attempt to loot!
Hidden Fortbyte
You'll find the clue in the description of the Loading Screen you earn by completing ten weeks of challenges. Here it is: "You're a long way from Lonely Lodge..." You do NOT need to complete the challenges to obtain the Fortbyte.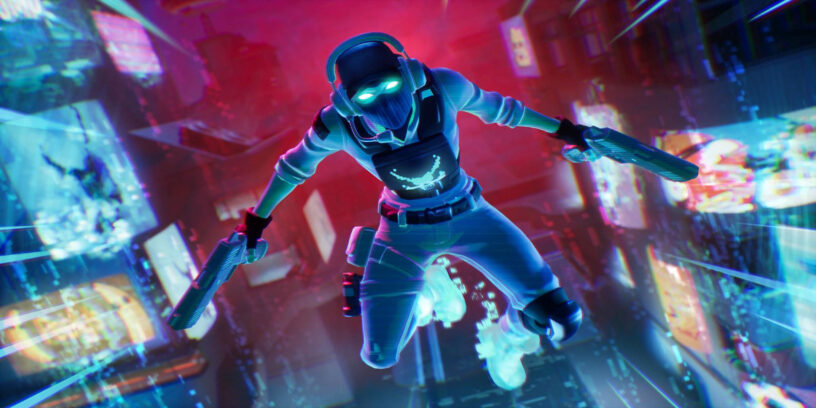 We're heading over to Lonely Lodge to locate this Fortbyte!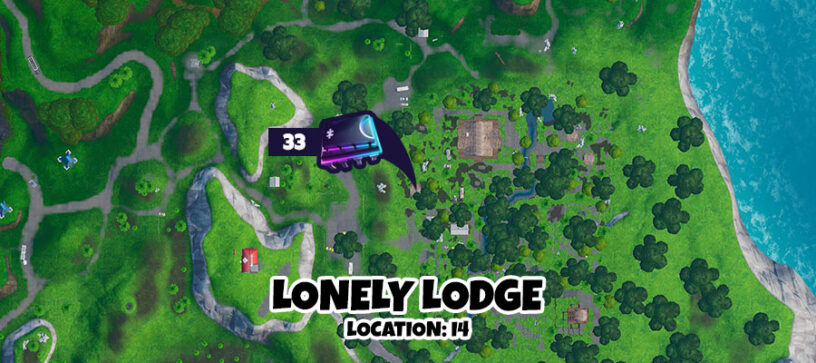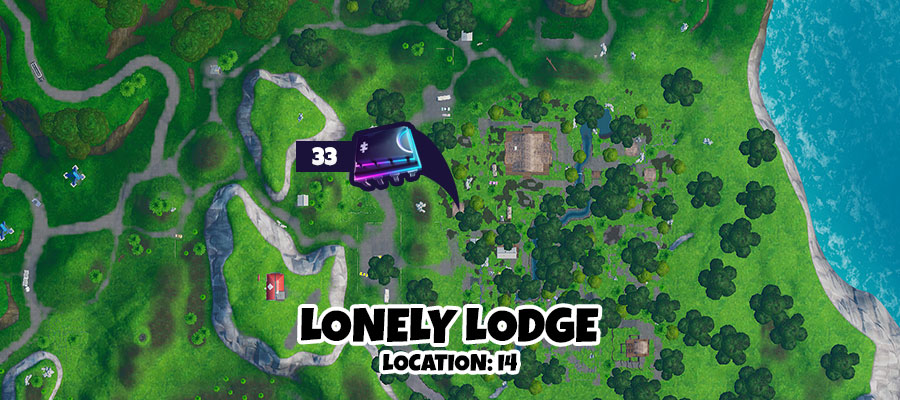 You'll find the Fortbyte in the western most cabin that is across from the parking lot.