Our Fortnite Season 9 Secret Battle Stars Locations Guide features an up-to-date list of every week available to find those hidden stars! We will be featuring all of the loading screens ahead of the release, so you'll know exactly where to go when you finish up your challenges for the week. You'll want to bookmark this page so you know exactly where each star is located.
What's up with these secret battle stars? Well, it all started in season 4 where you could unlock a loading screen whenever you completed all of that week's challenges. Some eagle eyed player noticed the outline of a battle star in one of the loading screens. They went to the location and low and behold there was a star that they could collect! In one of the following seasons, they added hidden banners that can be found as well. In Season 9, however, they've gotten rid of hidden banners and feature Fortbytes instead.
What do the hidden Battle Stars do?
Once you collect one of the hidden battle stars you are given 10 stars towards your battle pass. This is helpful for leveling it up quickly and unlocking all of those awesome cosmetics you paid to get.
What happened to the hidden banners?
It appears that Epic decided to remove hidden banners and replaced them with Fortbytes. In the past, it would go back and forth between a hidden battle star and banner. Now, we still get a hidden battle star every other week, but the banners have been removed. It is unclear how this will work going forward!
Check out all of the loading screens from past and present with our Fortnite Loading Screen List!
Mystery Utopia Skin
The big question on everyone's mind when the new season hits is what will be the hidden skin for the battle pass! It has been in the past that you need to complete challenges to unlock them, but this time you'll need to collect Fortbytes. To learn more about those, check out our Fortbyte Locations Guide.
Season 9 Hidden Battle Star Locations
Each week you complete will unlock a loading screen, that screen has a hint to the location of the hidden battle star! Before you go hunting for these stars, be sure you complete the particular week's challenges because it won't be there until you do so.
Check out our big post with guides to every challenge week of Season 9: Fortnite Season 9 Guide!
Week 1 Battle Star Location
Once you complete week 1 of the battle pass, you will receive the following loading screen that features a look at the new Raptor female skin that has been leaked called Velocity! She's using a Minigun to take down her enemies, and if you look closely at it you'll see some coordinates to our first battle star! It says I5, I6, J5, J6 which combine to put you just south of Lonely Lodge.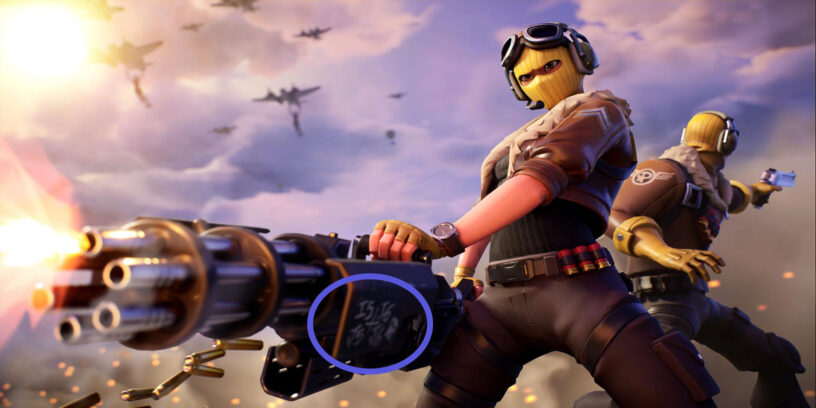 I've marked the exact location on the map below!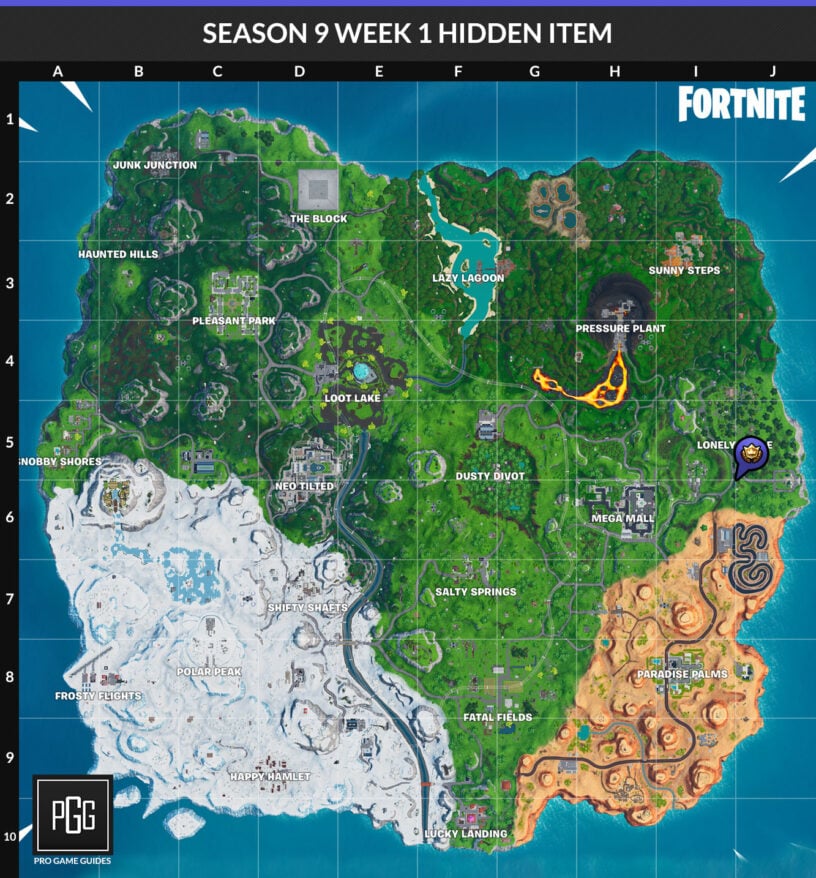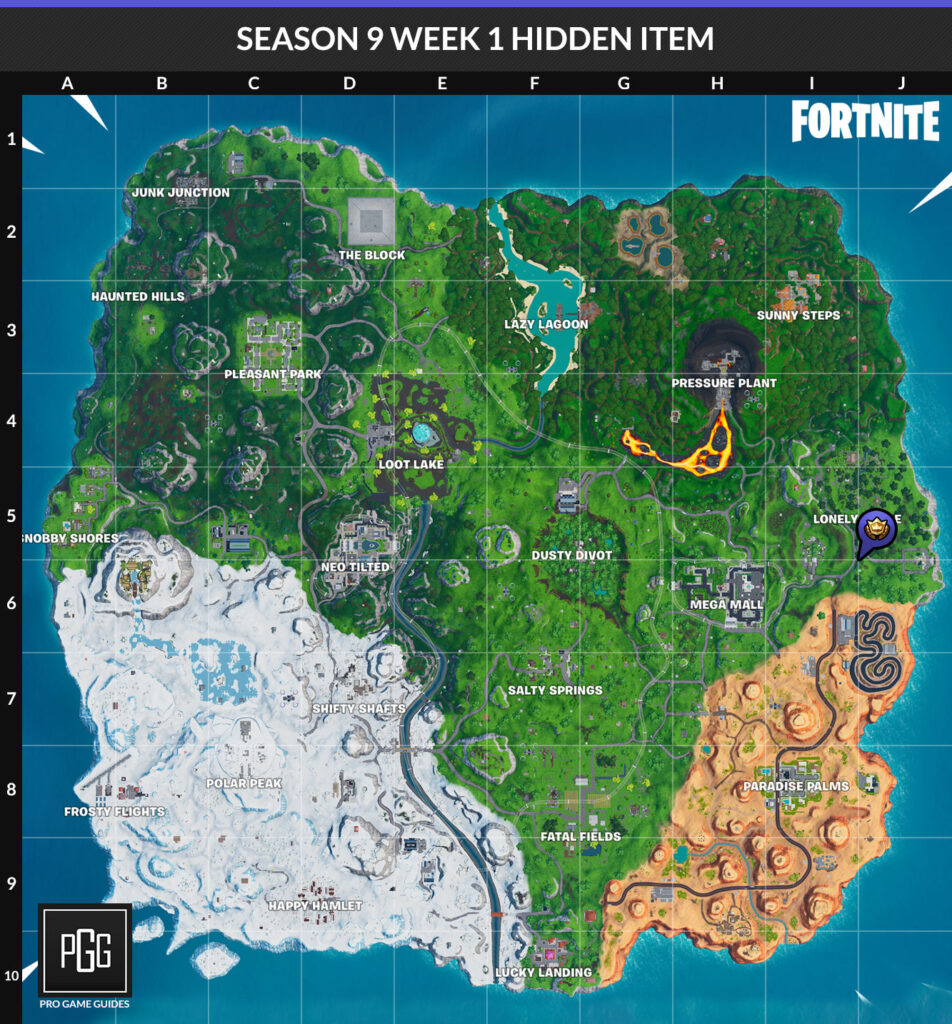 Week 1 Battle Star Video
Week 2 Hidden Fortbyte
There's no hidden banners to be found in Season 9 of the Battle Pass, instead there's Fortbytes. The clue for the location is in the description of the loading screen: "Last seen battling at Dino Park outhouse, these two can't be stopped." This can be found south of Paradise Palms.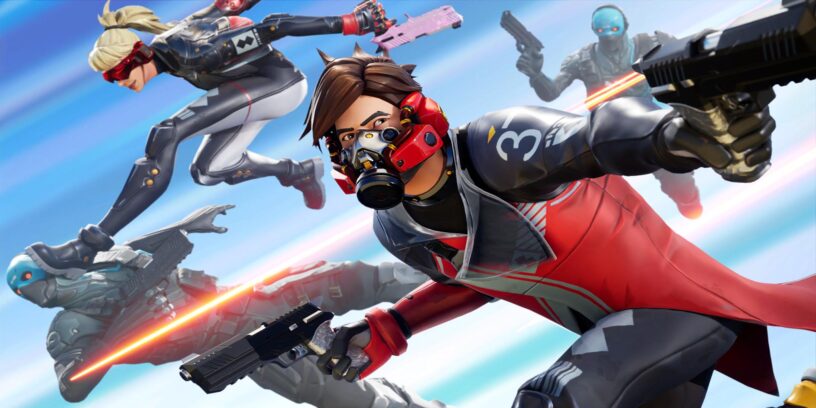 Fortbyte 13: Found at a location hidden within Loading Screen #2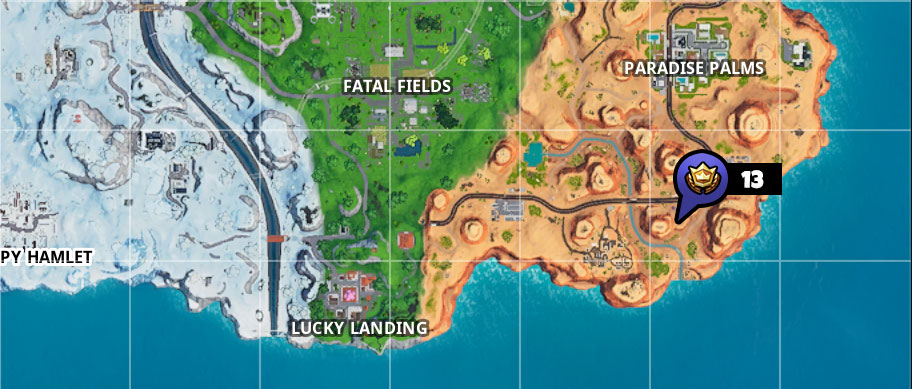 This is under a Port-a-Potty in the desert biome south of Paradise Palms. Crack open that Port-a-Potty, and you will find #13 inside.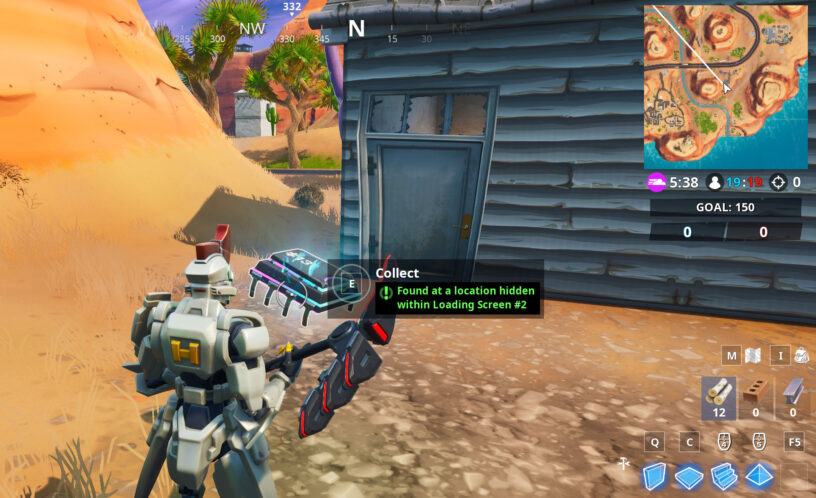 Week 2 Fortbyte Video
Week 3 Hidden Battle Star
Once you've completed all the challenges in week 3 of the Season 9 Battle Pass you will unlock this loading screen! It appears we'll be getting a new DOGGO skin in the item shop, so you can look forward to that. If you take a look at some of the graffiti that's been sprayed on the cement, you'll see the drawing of a Battle Star. The location is over near Junk Junction.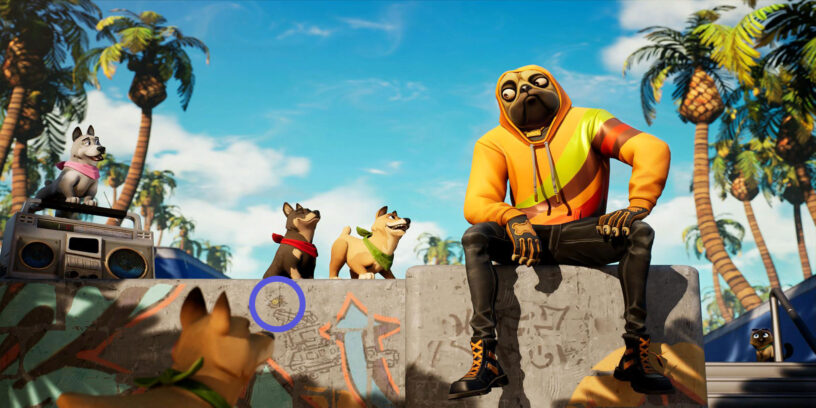 Just south of Junk Junction on the road is a a truck with a stack of different vehicles on it. There's a chest spawn here, and you'll also find the hidden Battle Star for the week!