Our Fortnite Season 9 Guide will walk you through everything you need to know about the upcoming season including the release date, start times, how much it will cost, leaks, and what kind of theme we should expect!
The unvaulting event has happened and brought back the Drum Gun into the game, and the volcano has finally erupted and taken out a couple of major parts of the map down. It looks like we're going to be seeing some major changes in Season 9, and we're excited to see what Epic has in store for the game this time!
When Does Fortnite Season 9 Start?
Fortnite Season 9 will start on May 9th, 2019. This is when we are expecting the release, but it's possible that delays could happen so the date could be pushed back a bit. If you're curious what time the battle pass will go live, here's a look at the general times that patches go live:
UK: 9am (BST)
Europe: 10am (CEST)
USA: 4am (ET), 1am (PT)
The official downtime for the Season 9 Patch has been posted and will start at 4am ET (0800 UTC).
What Does the Fortnite Season 9 Battle Pass Cost?
There's no free Battle Pass this go around, but it might be possible to gift Battle Passes in the future according to a leak (it hasn't been officially announced). The standard cost is 950 V-Bucks for the Battle Pass and 2,800 V-Bucks for the Battle Bundle (Battle Pass + 25 tiers). This ends up being $9.99 if you purchase V-Bucks from the store.
Fortnite Season 9 Challenges Guides
We create a guide for each week of challenges in each new season of the Fortnite Battle Pass!
Fortnite Season 9 Leaks
We've got high quality images of all of the outfits on our Fortnite Season 9 Skins page!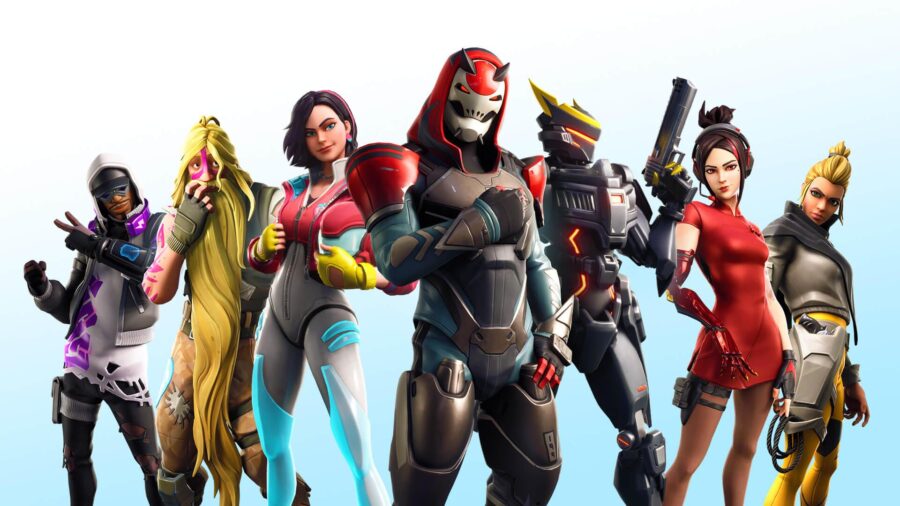 Fortnite Season 9 Teasers
Epic will post out a teaser each day prior to the launch of the new season, check those out below!
Teaser #1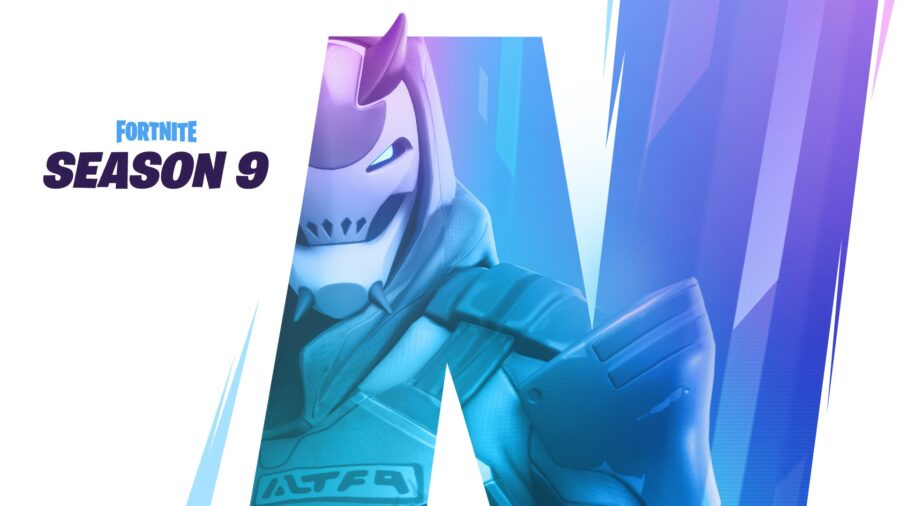 The Future is Unknown. 5.9.2019 - Source
The first teaser for Fortnite Season 9 has arrived and it looks like a new futuristic skin is on the way. These teasers are usually a reveal of the Tier 1 skin, so this one will likely be super customizable. It's possible that the Dream and Luminos skins are related somehow to this.
Teaser #2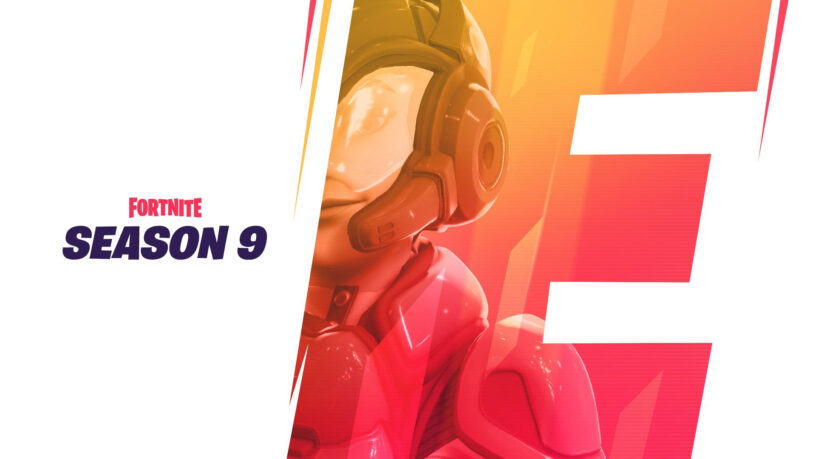 The Future is Bright. 5.9.2019 - Source
The second teaser shows off what could be a pilot of some sort of aircraft or space vehicle!
Teaser #3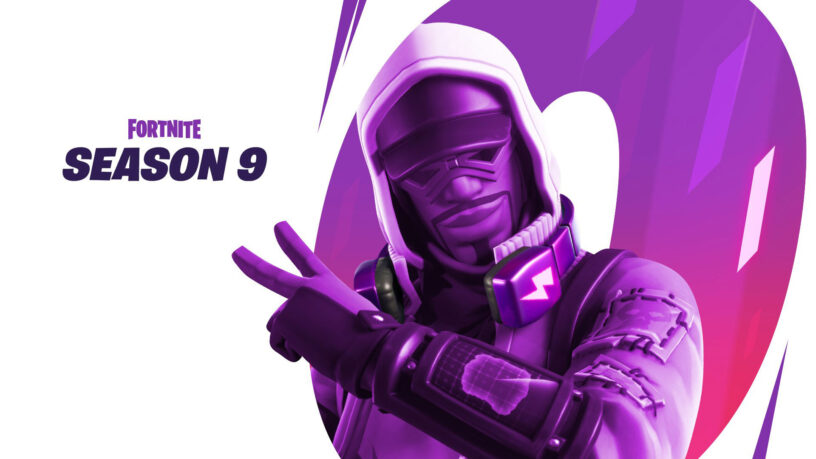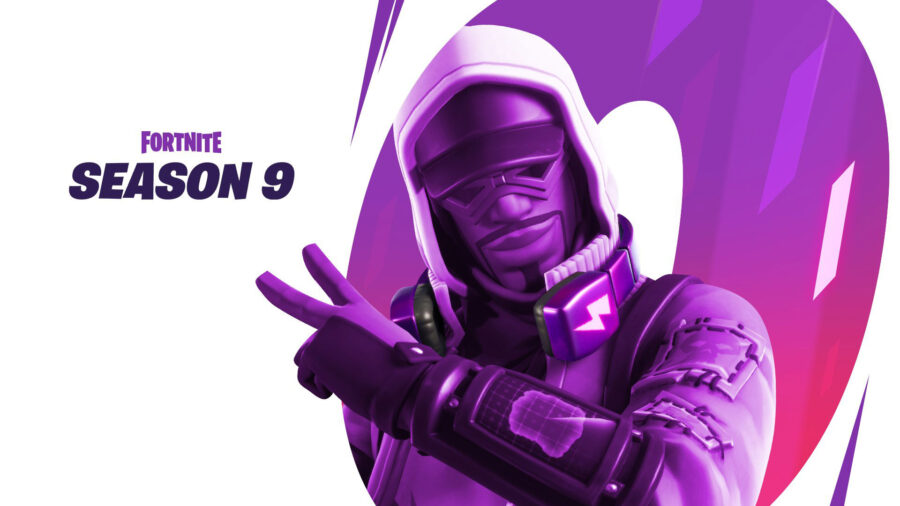 The Future is Tilted. 5.9.2019 - Source
The third and likely final teaser shows a third skin with the letter O behind it spelling out the word NEO when combined.
Teasers Combined


Audio Updates Coming in Season 9
Hello all,

We hope you all enjoy the release of Season 9, it was a blast for us to work on. Thanks for all the Fortnite audio quality feedback in the recent 8.5 release thread, it's much appreciated. As always, please feel free to point out areas of audio improvement and bugs to us in the thread; we'll be reading and investigating what the community shares and report what we're working on. Here's an overview of the Season 9 audio improvements and roadmap:

Release 9.0 Audio fixes and updates:

Switch audio dropout issues fixed.
Better tactical audio when inside player-built structures:

Enemy Pickaxe impact within ~one building tile radius has new, louder sound.
Wallbreak by enemy close/behind player much clearer/louder.

Explosion audio improvements- shorter, higher dynamic range sounds that will make explosion audio clearer and punchier.

Release 9.0 open audio issues:

Fix for PC audio device swap issues; we are planning to have this for the 9.1 release.

What we're working on for the upcoming season:

Fix for footstep sounds on the edge of structures gives audio as if you're walking on the ground.
Better hear the approach of enemy players outside player-built structures.
Better audio tells for jump/landing:

Jump tell audio added (so bunny-hopping isn't as noiseless).
Clearer landing sound detection.

Improvements to issues of sounds dropping outside of player FOV.
Improvement of close versus distant player gliding sounds, to help clarify distance of gliding enemies.
Longer sounds properly playing during Replays.
Improved differentiation of teammate verus enemy audio.
Internal testing of binaural/HRTF solution that will be a great help to headphone players, as well as other spatialization improvements.

As a reminder, the best way to inform us of your bugs is following the below format:

replay URL
time code of issue
display name of player followed via gameplay view
description of issue

-----

Zak Belica, Director of Audio Production
The Lead up to Fortnite Season 9
The lead up to the ninth season of the Fortnite Battle Pass was focused largely around Loot Lake and the excavation that uncovered some kind of weird structure. The structure slowly charged up and revealed different runs, this seemed to have something to do with The Cube from a previous season.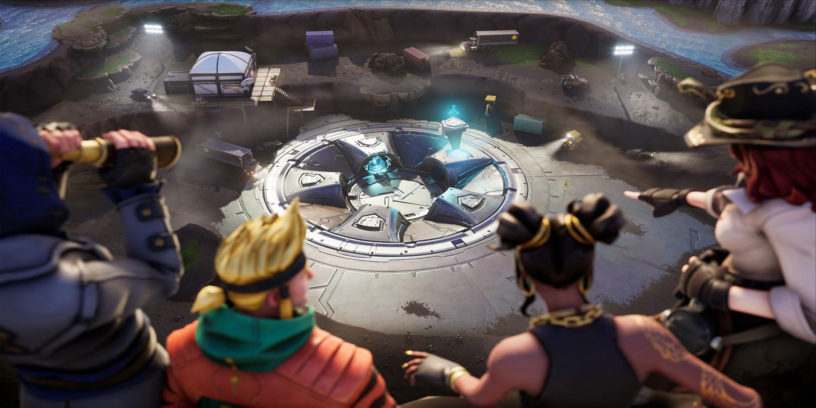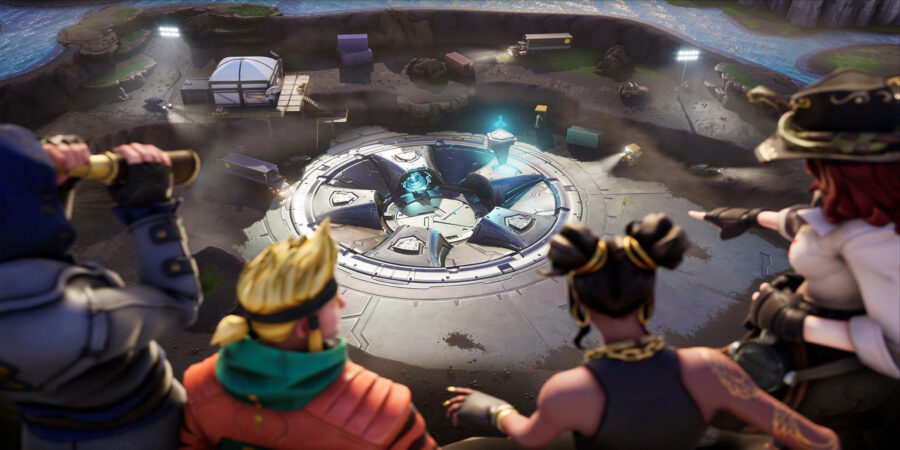 Once all of the runes eventually appeared, a countdown began which started up the Unvaulting event! This event allowed players to choose between six different items that had been vaulted in the past: Bouncer, Drum Gun, Plane, Tactical SMG, Grappler, and Infinity Blade. The Drum Gun won pretty easily, and has now been unvaulted and is available back in the game.
After you returned from the unvaulting area, you were then greeted with the eruption of the volcano! The volcano launched some huge boulders out that landed on Retail Row, and decimated Tilted Towers. Here's video of the entire event:
That's where we are as we head into the ninth season of the Fortnite Battle Pass! We're likely going to get some pretty big map changes now that Retail Row and Tilted Towers have been obliterated. As for the theme itself? Hard to say at this point, I'm sure we'll get some teasers very soon.
What Could Happen Next?
Well, the volcano also managed to strike a wallop at Polar Peak, so it wouldn't be surprising to see that go tumbling down. We could also be heading into the summer days of Fortnite, so seeing the snow biome melt away is a big possibility (image by FireMonkey).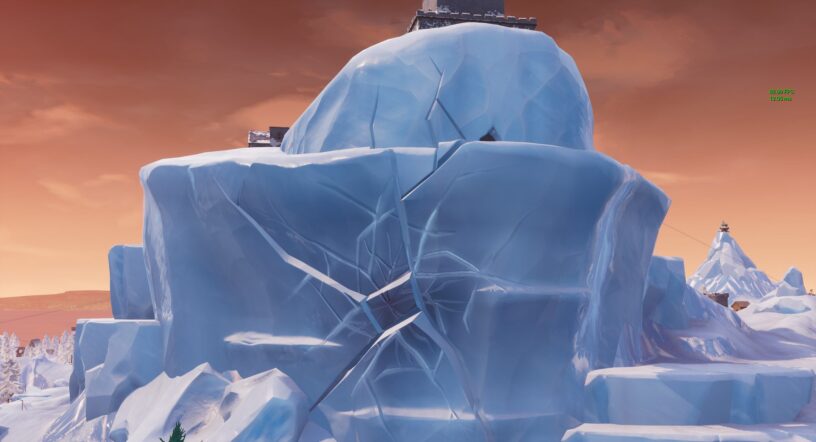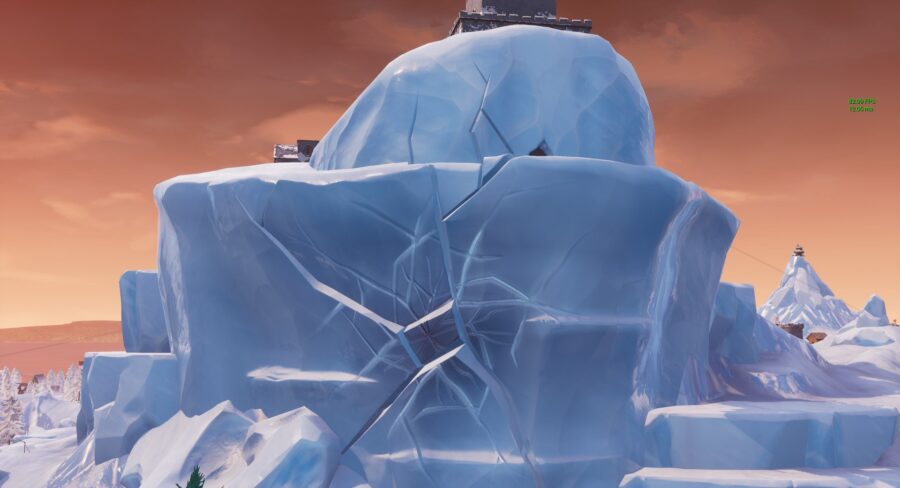 Not much else is known at the moment, but we'll be updating this post once we learned anything else!