Our Fortnite Season 9 Week 4 Challenges List and Cheat Sheet brings you all of the solutions and answers for the challenges you need to complete for the week. We have maps to treasure and item locations, as well as tips for completing all of them as quickly as possible!
This week we're dealing damage with Sniper Rifles, dancing inside and on top of various mascot heads, getting Legendary weapon eliminations, destroying Loot Carriers in different matches, landing at various locations, eliminating opponents in Haunted Hills or Dusty Divot, and visiting different named locations in a single match!
Fortnite Season 9: Week 4 Cheat Sheet
Here's a full cheat sheet for the week, with all of the locations you'll need! Credit to ItsEnergie.
Week 4 Challenges List for Season 9
Free Battle Pass Challenges List
Paid Battle Pass Challenges List
Hidden Item
Check out our Fortnite Season 9 Guide for guides on every week of challenges! We've also got all of the hidden items in our Season 9 Hidden Battle Stars Locations post.
Deal damage with Sniper Rifles to opponents (500)
There's a few different Sniper Rifle options available right now, you can use the Heavy Sniper, Suppressed Sniper Rifle, and the Hunting Rifle. If you have trouble sniping in the game, go ahead and try this in Team Rumble where you should find some fairly easy shots available to you.
Stage 1 of 3: Dance inside a holographic Tomato head (1)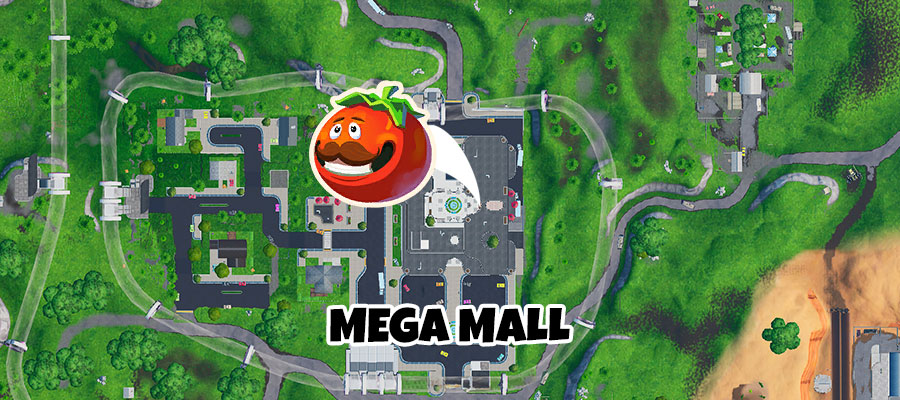 We're heading first to Mega Mall and the huge holographic Tomatohead projection that is over the Uncle's Pete Pizza Pit restaurant in the mall area. You'll need to kind of build to this area, because it's in an awkward spot. Make sure to grab some resources beforehand.
Stage 2 of 3: Dance inside a holographic Durrr Burger head (1)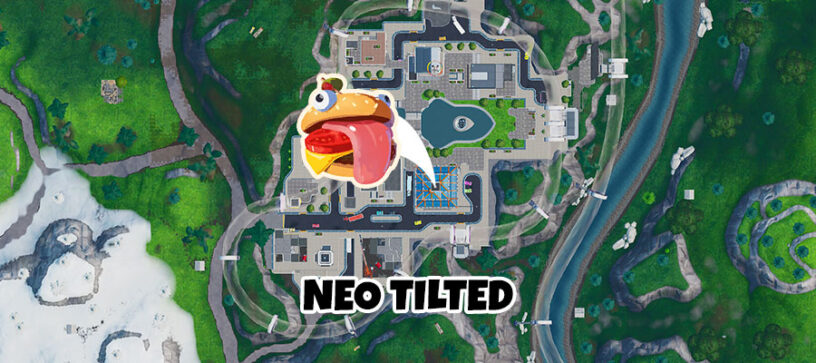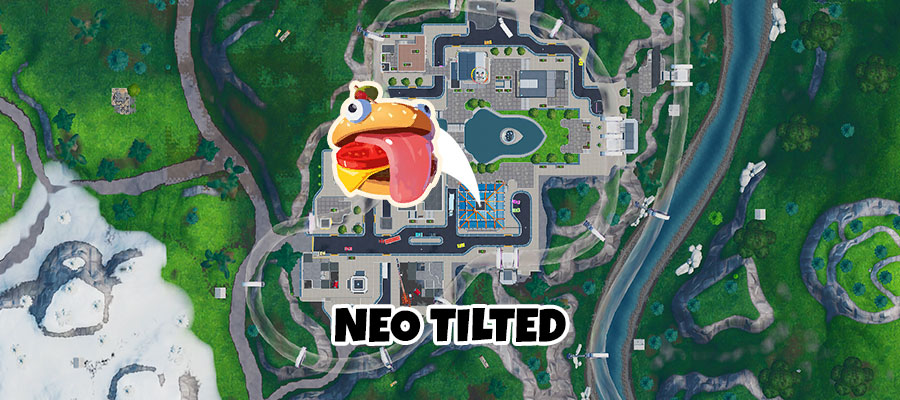 The huge holographic Durrr Burger head can be found in Neo Tilted on top of the big Durrr Burger restaurant. You can launch down and land right on the area that's projecting the Durr Burger and dance on it!
Stage 3 of 3: Dance on top of a giant Dumpling head (1)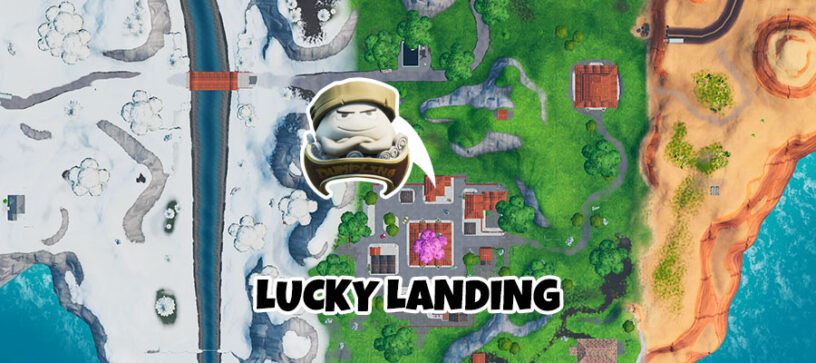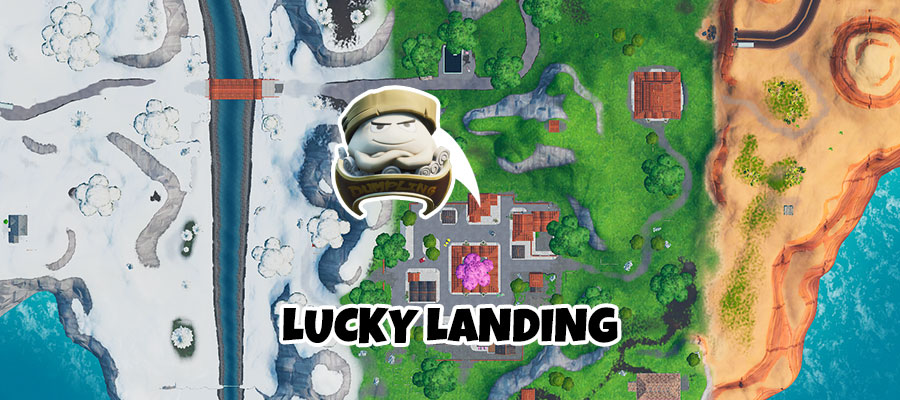 The giant Dumpling head can be found in Lucky Landing on top of the northern most building. While the other two have had skins added to the game, we're still waiting for the Bao Bros to make their appearance in the item shop!
Legendary weapon Eliminations (3)
This is a pretty easy one, just grab a Legendary weapon and start getting eliminations. If you're struggling, you should be able to do this pretty easily in Team Rumble.
Destroy a Loot Carrier in different matches (3)
To find a Loot Carrier, you're going to have to go to a Hot Spot. These are randomly selected, but they are easy to find because the name of the area has its name changed to yellow. Again, this is going to be easier in Team Rumble because multiple spots are designated as Hot Spots each round.
Once you go to a Hot Spot, you'll want to look to look for these little hovering drones that are called Loot Carriers.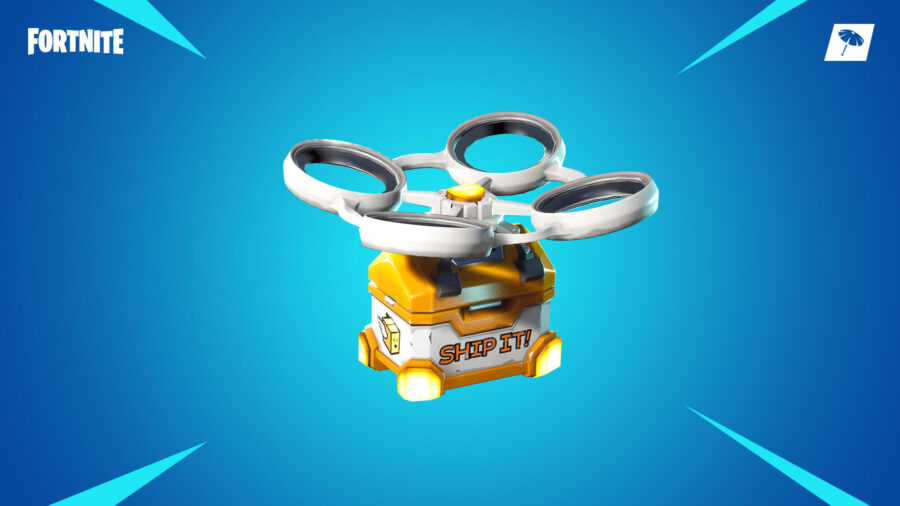 Stage 1 of 5: Land at Polar Peak (1)
Land at the different areas that are designated. Unfortunately, you'll have to do each of these in separate matches.
Stage 2 of 5: Land at Lazy Lagoon (1)
Stage 3 of 5: Land at Salty Springs (1)
Stage 4 of 5: Land at The Block (1)
Stage 5 of 5: Land at Lonely Lodge (1)
Eliminate opponents in Haunted Hills or Dusty Divot (3)
Very simple challenge, just pick which one you'll like more. Dusty Divot is a pretty popping landing spot, so you'll find lots of action there. Haunted Hills isn't that popular, so if you want to just get a 1v1 potentially, then that'll be the better option.
Visit different Named Locations in a single match (5)
You'll want to head to an area that has a bunch of named locations in a tight area. The north west section of the map is probably the easiest, and there's some Baller spawn locations around. You can also head Junk Junction then travel to the east to pick up a Quadcrasher and use that to travel to the rest of the four locations you need!
Hidden Item
If you were unaware, there's no banner cosmetics available to be found in Season 9. Instead of those, there's a Fortbyte unlocked each even week when there isn't a battle star. The Fortbyte's clue is in the DESCRIPTION of week 4's Loading Screen that you can earn by completing all of the challenges for that week. The Fortbyte won't unlock until you complete the challenges. Here's a look at the loading screen: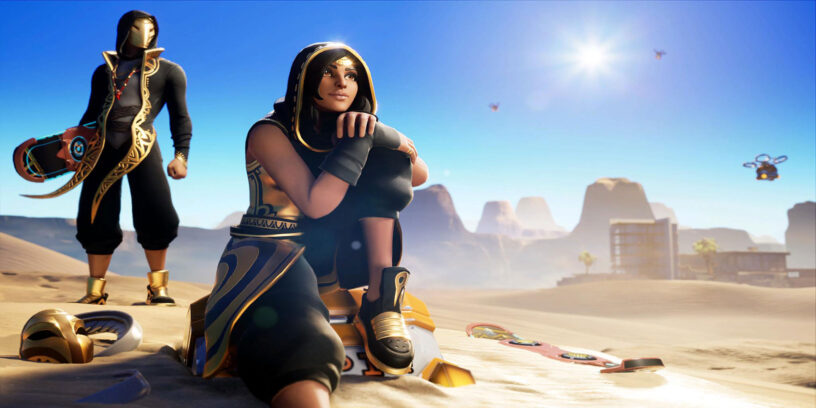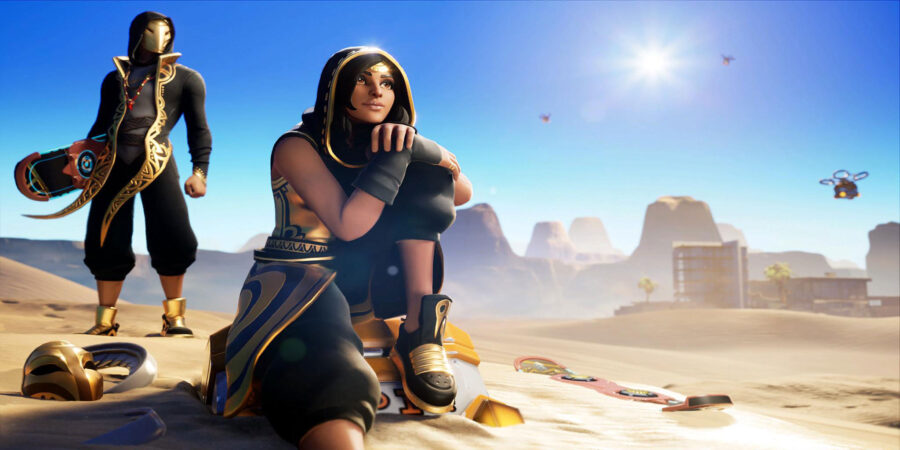 Here's the description: "Sandstorm and Scimitar race to the Keyboard King ATM, and the winner always gets paid." The Keyboard King ATM is in Paradise Palms, right outside of the Internet Cafe.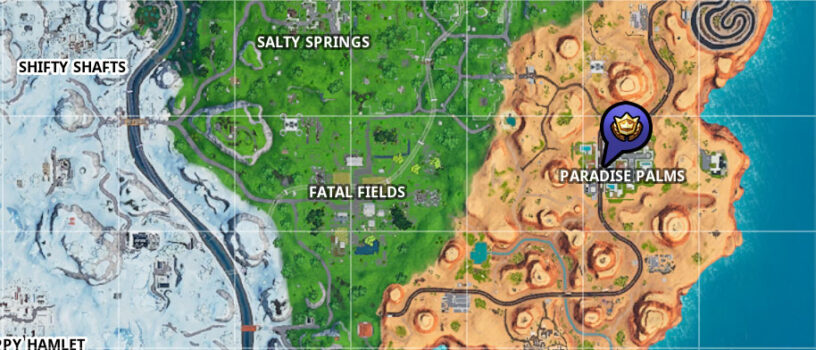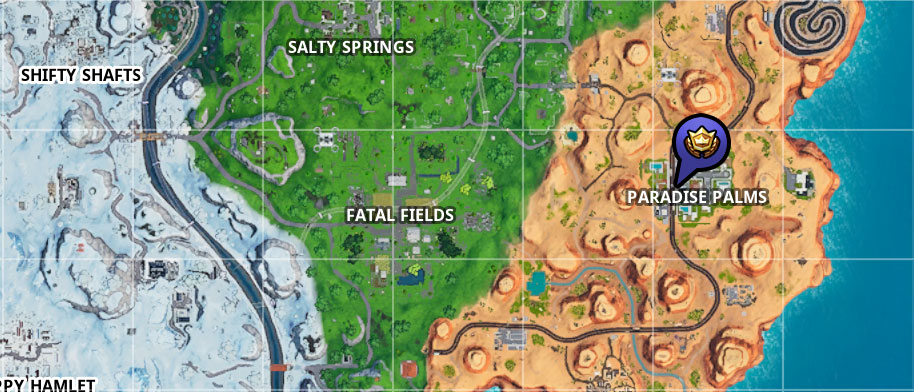 Head to the ATM and you should find yourself a Fortbyte! You might need to break down the ATM to retrieve it.