Fortnitemares has arrived in Chapter 3 Season 4, and players have several quests and challenges to complete and earn XP from. One of the quests requires players to find an Alteration Alter and perform the Ritual Emote to get the newly added Howler Claws. This supernatural item bestows players with the Wolfscent Ability, which allows you to track and mark enemies. Here's how to dance on an Alteration Alter in Fortnite Chapter 3 Season 4.
Where to find an Alteration Alter in Fortnite?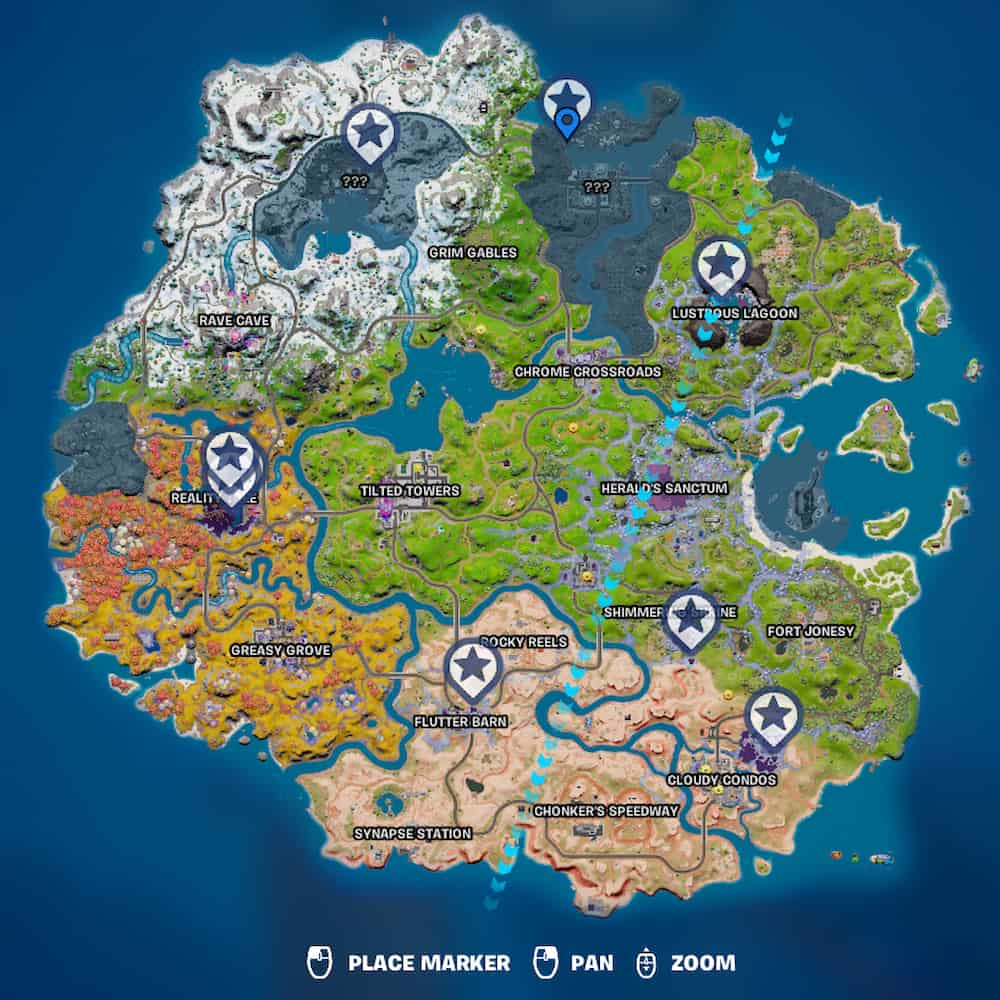 Epic Games added the Wolfscent Ability with Fortnitemares, a unique skill that allows you to track and hunt other players. Activate it by pressing the Alt Fire option and marks enemies in the vicinity. To acquire this weapon, you need to visit any of the Alteration Altars found all across the map. Check the star icons on the image above to see the location of the Alteration Altars. Once you have reached the Altar, step into the holographic platform, and perform the Ritual Dance by pressing the emote button. Players will be rewarded with the Howler Claws as soon as the Ritual Dance is completed.
Related: How to participate in the Fortnite Nightmares Escape Room Event
The Howler Claws allow players to track opponents, and when no enemies are nearby, it will enter a designated cooldown period. The Wolfscent Ability only lasts for a limited time, and you need to track and eliminate opponents while it's active. The Wolfscent Ability also allows opponents to track you down. You will be able to hear an audible heartbeat that intensifies as enemies close in on your location. The Howler Claws allows players to perform the Slash and the Air-Slash Ability. The regular Slash performs a four-combo melee attack, while the Air-Slash allows players to perform a double slash that damages opponents on landing.
For more on Fortnite, check out Where to throw a Launchpad at Flutter Barn or Shimmering Shine in Fortnite? or Where to find the Explosive Goo Gun in Fortnite? on Pro Game Guides.