The Seven threw a victory party celebrating their success in the war against the IO, and now you have been recruited to restore Sanctuary. This Resistance quest is slightly different from your usual weekly quest but reasonably straightforward. You must go around and destroy pizza boxes in various locations of Sanctuary. You are only required to eliminate eight of them, and here's how to do it.
Where to destroy trash in Sanctuary in Fortnite
When you select your quest in your menu, it will reveal two different areas where you can find trash at Sanctuary. The southern area is around the buildings and ponds, and the northern region is more wooded. Once you navigate to these locations, you can look at your radar to see specific spots for the trash, symbolized by an exclamation point.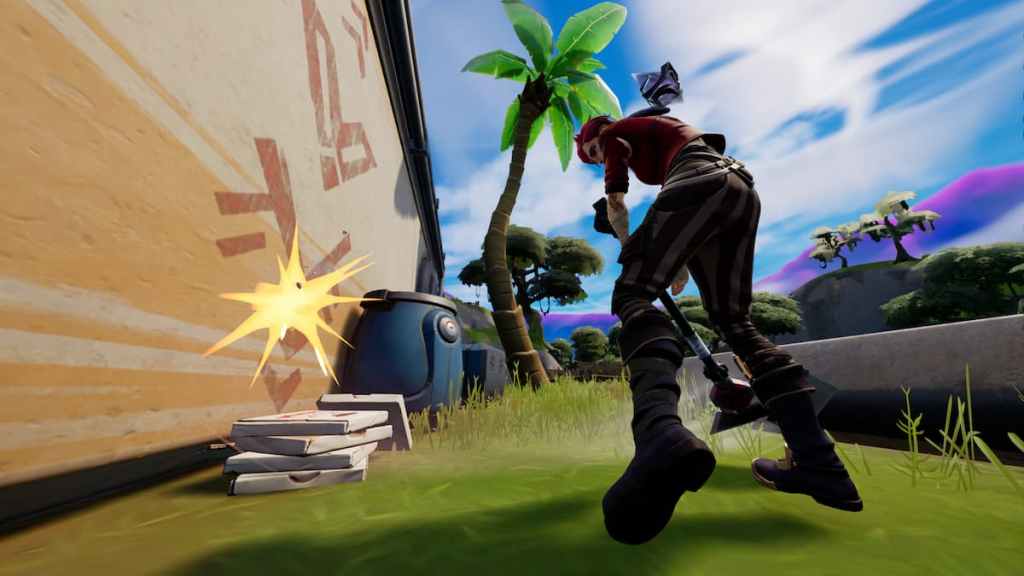 When you are close to a pizza box, you should be able to hear the sound of buzzing flies. There aren't any buttons you need to hold to collect these. Instead, switch over to your pickaxe and give them a whack. They should break in one hit, making it easy to quickly head around and destroy all of them before running into any danger.
You need eight of these in total, so listen closely to hear the sound of flies. Make sure you keep your eyes peeled under bushes and in corners outside the buildings and use your radar to detect other nearby boxes. Once you destroy all eight, you will trigger the audio recording confirming that you completed the quest.
Looking for more Pro Game Guides Fortnite content? Check out our guides on How to fix the Fortnite esp-buimet-003 error code or Where to find Mancake, Bao Bros, and Lil Whip in Fortnite (Chapter 3, Season 2)!