Fortnite Chapter 2 Season 6 has now reached Week 3, and that means a fresh set of challenges for us to complete! Most of the challenges this week don't require guides, but one that some people might need help with is flying 20 meters with a Chicken.
How to Fly 20 Meters with a Chicken in Fortnite
There are a few general tips to know about this challenge. The first is that it helps to have a Hunter's Cloak. The Hunter's Cloak disguises you from animals, so it's much easier to sneak up on them. Second, do not kill the Chicken when you approach it. It might even be best to do this quest on Solos if your teammates are trigger-happy.
Locations
The first thing you'll need to do is, of course, find a chicken. Chickens are everywhere across the map, but there are some areas in which they are far more likely to spawn. The four primary locations where you can find them are listed below.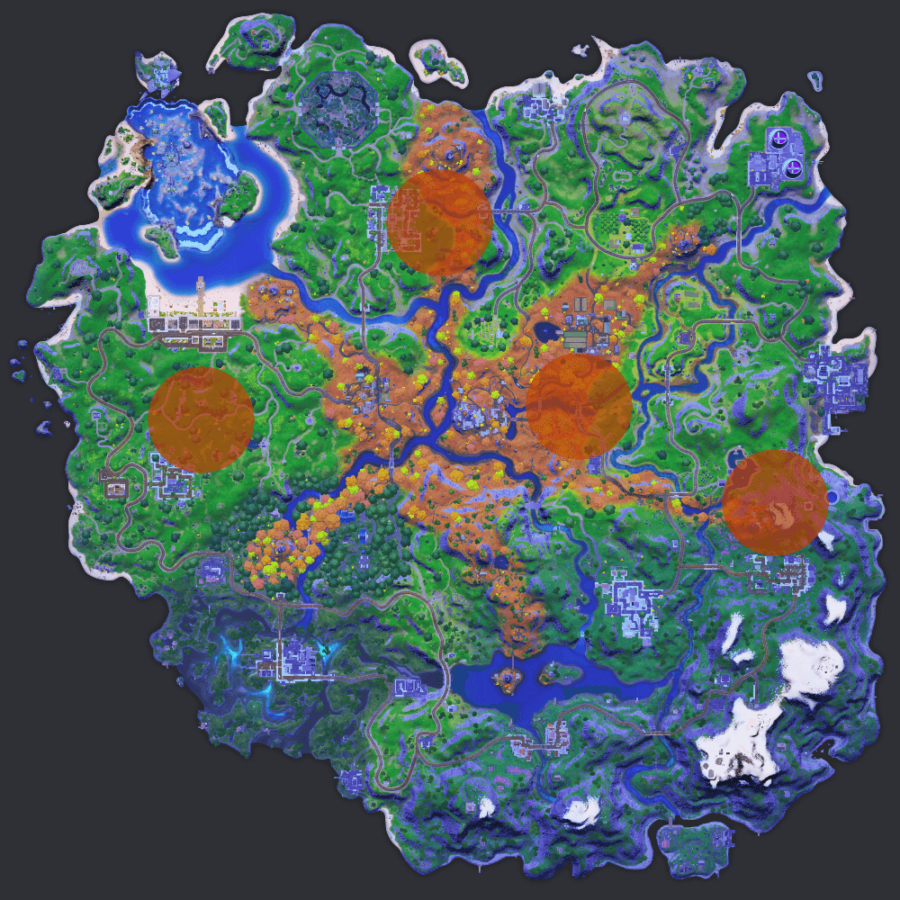 Between Holly Hedges and Sweaty Sands is a large, open, hilly area. Players report this area being a hot spot for Chicken spawns.
Directly east of Pleasant Park is the Guardian of the Sea and the thin stretch of Primal Environment. You can easily find several Chickens in the Primal Environment area.
The area between Colossal Crops and The Spire is usually the best area to find Chickens. They are often wandering in groups of two, near the river East of The Spire.
The Mountains North of Retail Row (near Lake Canoe) also has animal spawns, but this area spawn Chickens less often than the other areas.
Related: Where to Find Wolves, Chickens, Boars, and Frogs in Fortnite Chapter 2 Season 6 - Pro Game Guides
Flying
Anyone who has played any recent Zelda game will love this challenge. You can't actually fly with the Chicken, but float. Think of it like an astronaut jumping on the moon.
When you find a Chicken, approach it slowly so as not to startle it. Chickens in Fortnite are very skittish. As soon as you see the option, press the primary action button to grab the Chicken. When you do, your character will hold the chicken above their head with both hands.
Now that you have the Chicken in your hands, run forward and jump! You'll glide with the Chicken for several meters. If you take the Chicken to a high ledge (such as Gorgeous Gorge or The Spire) and jump, you'll float slowly down to land, taking no fall damage!
A new set of challenges was just given to us by Tarana and Raz! Check out our guide on Where to Collect Artifacts for Tarana to get the questline started!