We're taking a quick look at how to get a First Order Blaster Rifle in Fortnite! You will need to grab one of these to complete one of the Star Wars Challenges that are going on right now in the game. It is pretty simple to get one, so you will be blasting away at your enemies like a Stormtrooper (but hopefully not missing) in no time!
Star Wars has infiltrated Fortnite after the big event took place recently! There's a ton of new skins and cosmetics, and there's also a full set of Star Wars Challenges that you can complete that will earn you some free cosmetics that will get you in the mood for the Rise of Skywalker!
How to Get a Blaster
To obtain a blaster in Fortnite you need to slay First Order Stormtroopers. That's not too difficult, but you will need to find them first! They can be located around the map at TIE Fighter Crash Site locations. You can find all of these on the map below.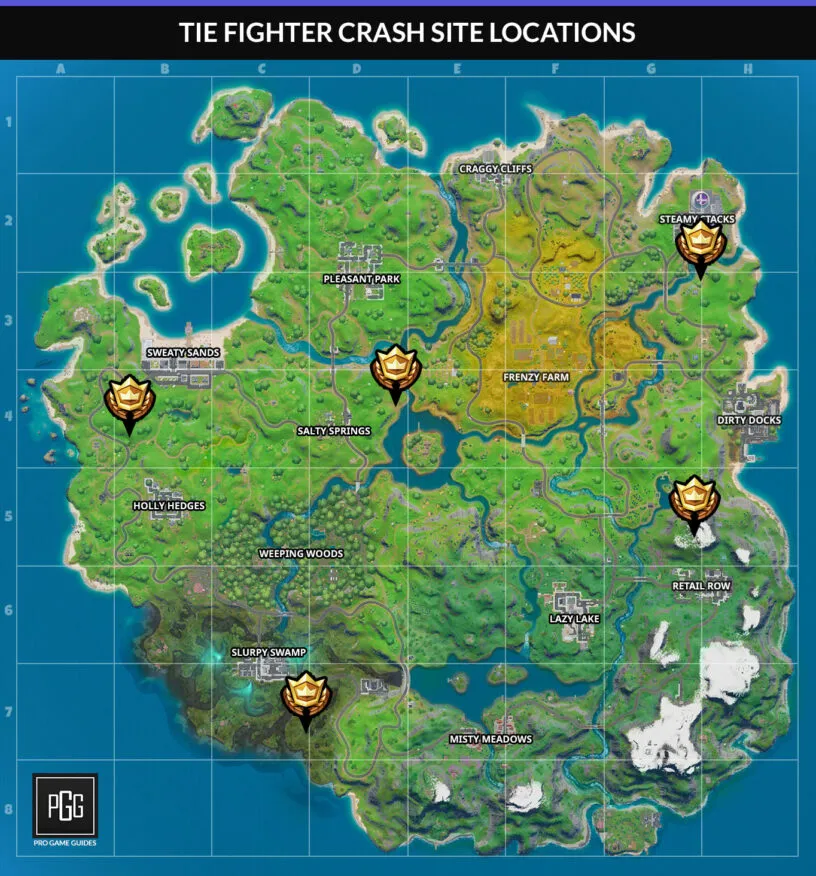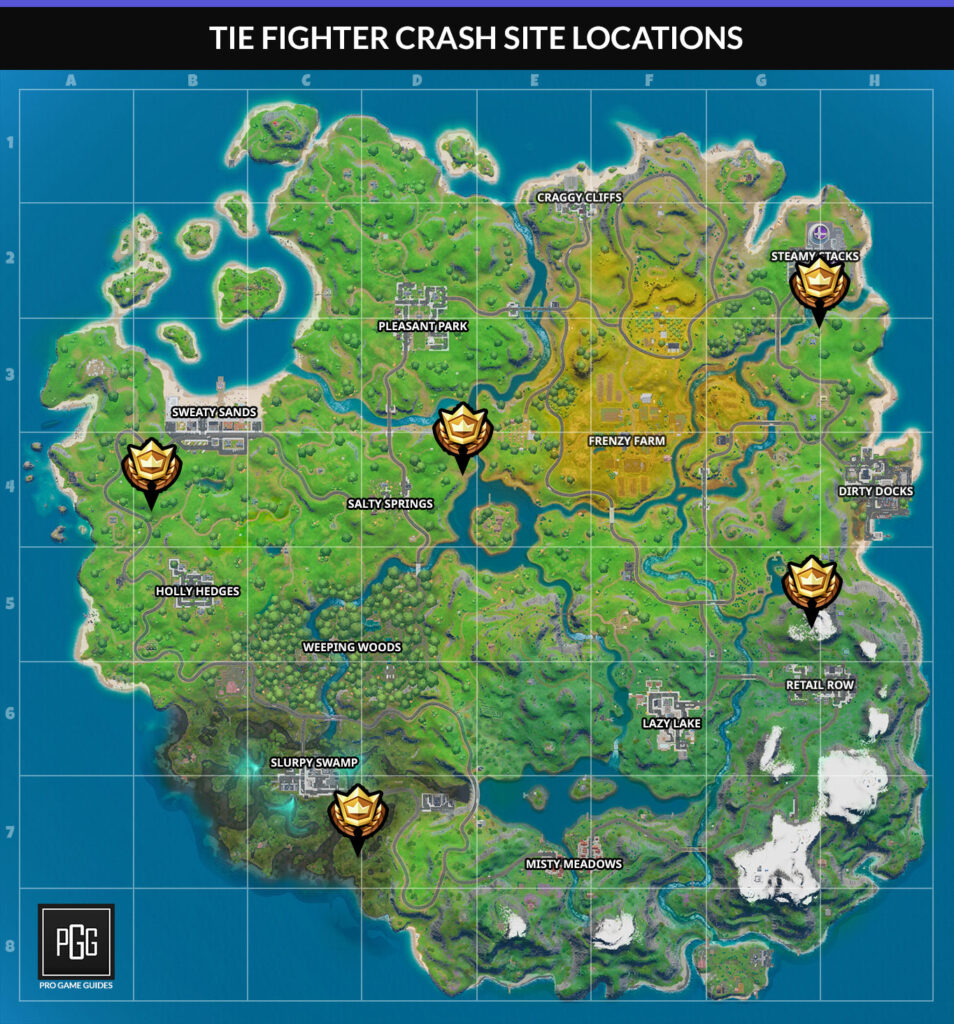 Make sure you are equipped with some weaponry before you head to any of these locations because the Stormtroopers will fire at you and will push up on you if you are close enough to the area. It's easiest to take them out from afar, but you can also utilize nearby cover to take a few shots and then hide from their return volleys. Once you are able to eliminate a Stormtrooper, they will then drop one of the blasters you are looking to collect.
Using the Blaster
The First Order Blaster Rifle has unlimited ammunition, but it does not have first shot accuracy. That means you cannot get a perfectly aimed shot if you hold down your aim key! This is kind of flavorful, because if you've watched Star Wars in the past then you know how bad of aim Stormtroopers have. These are pretty solid weapons though, because you can continually lay down fire to put pressure on players. Hopefully, they don't have a lightsaber though, because they can reflect the shots back at you! Keep in mind that the weapon can overheat if you hold down the fire button for too long!