Our first Legendary Quest for Fortnite Chapter 2 Season 7 Week 3 is to get Slone's orders from a payphone. This is a relatively simple task and only requires players to do one thing to complete it: find a payphone! In the guide below, we explain where to find payphones and how to finish this task as easily as possible.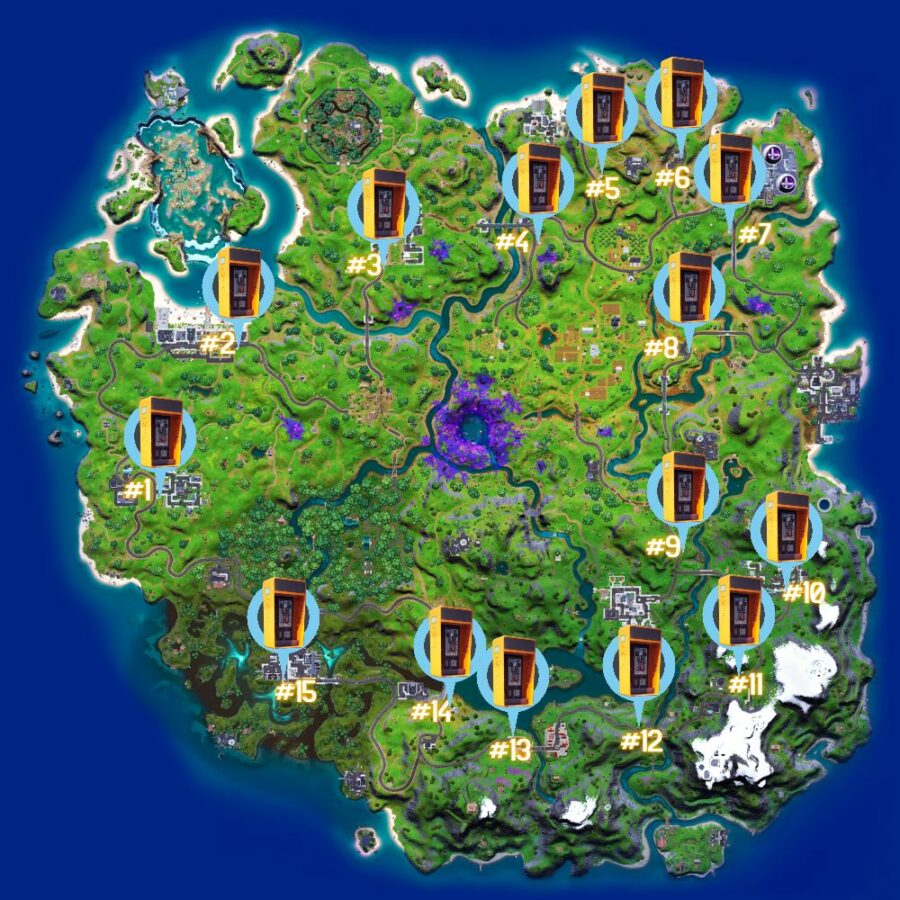 Related: How to Glide 20 Meters While Holding a Chicken in Fortnite: Chicken Spawn Locations - Pro Game Guides
In the map above, you will see every payphone location on the island. To complete this task, drop to one location shown above and approach the payphone at the bus stop. When you approach it, press the button to interact with the payphone and the quest will be marked as complete! Finishing this quest truly is that simple. You will go through a brief dialogue with Slone, and then you'll be ready to move on to the next Legendary Quest.
Video Guide
If you'd like to use a video guide to help this quest instead, use the video embedded below!
Did you know we have a cheat sheet for every week of Legendary Quests this season? You can check out the one for this week on our Fortnite Chapter 2 Season 7 Week 3 Legendary Quests Cheat Sheet!