One of the new quests that Raz gives you for the Spire Quests is to play the Spire Message at a Guardian Outpost. This quest requires you to go follow a common pattern in the quests this season: Go to a Guardian Outpost!
How to Play the Spire's Message at a Guardian Outpost in Fortnite
The process for this quest is straightforward and can be done at one of six points on the map. To complete it, use the map below to see where all the guardian outposts are located.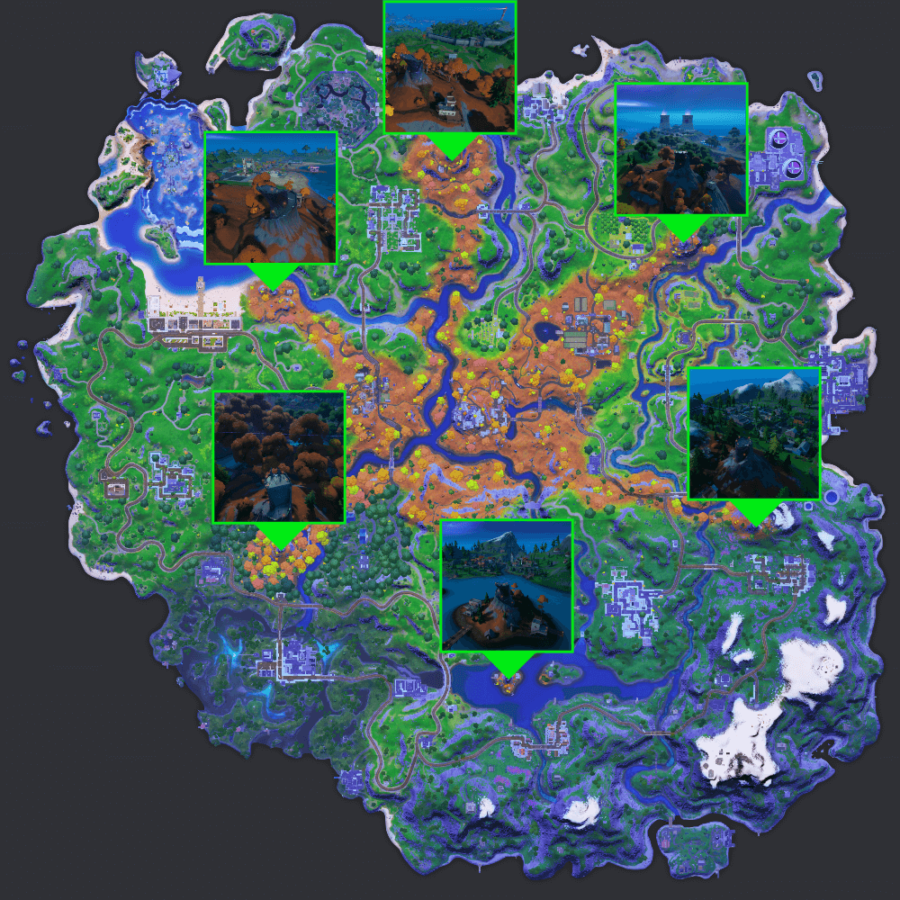 Guardian of the Lake: This Guardian Outpost is at Apollo Island, north of Misty Meadows.
Guardian of the Woods: This Guardian Outpost is in Weeping Woods, directly north of Slurpy Swamp.
Guardian of the Bay: This Guardian Outpost is directly East of the beach at Sweaty Sands.
Guardian of the Sea: This Guardian Outpost is directly Northwest of Pleasant Park, almost halfway between Pleasant Park and Craggy Cliffs.
Guardian of the Fields: This Guardian Outpost is almost exactly halfway between Colossal Crops and Steamy Stacks.
Guardian of the Mountain: This Guardian Outpost is directly North of Retail Row's western side.
Related: How to Find and Defeat all Fortnite Guardians | Chapter 2 Season 6 Guardian Locations - Pro Game Guides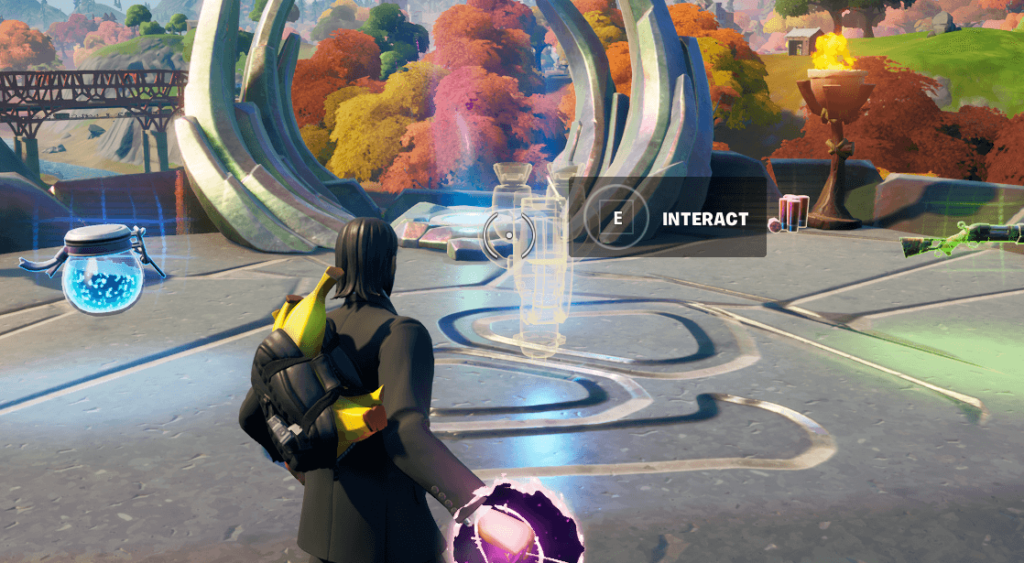 Once you have found one outpost above, go to the very top of the spire. Up there, you will see a transparent object on the ground. Approach it and interact with it using the primary action button/key. It will place the transmitter and begin relaying the Spire Message.
After you have done everything listed above, the quest will be marked as complete in your log! You'll be assigned the next quest when you start your next match.
The next quest is to talk to the Joneses! Be sure to use our guide on Where to Talk to the Joneses sprawled across the map.