Fortnite Battle Pass owners can unlock Geralt of Rivia in-game now, but there's some added bonuses for players willing to sign up for the School of Llama and completing the quests there. Instead of being something to look for within Fortnite, players have to visit a website to get started.
How to complete School of Llama quests in Fortnite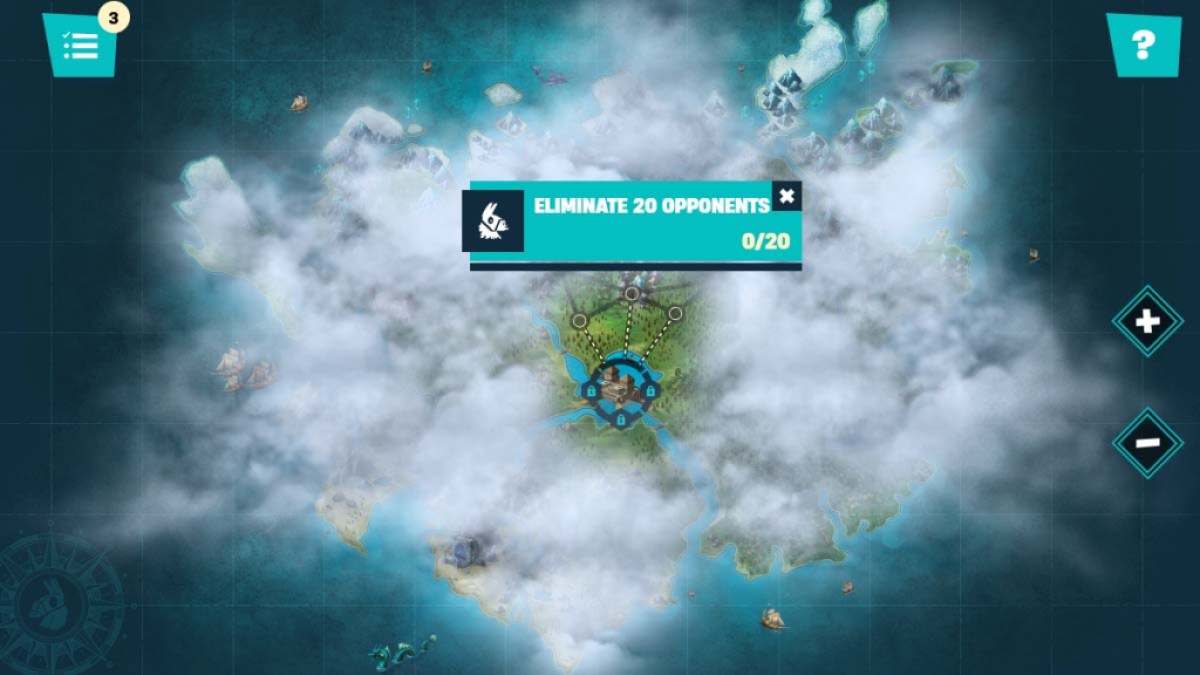 All players have to do is visit the School of Llama website and link their Fortnite account. Once that's done, progress will automatically be tracked on the site, so players have to keep on checking back there to see the progress being made.
Related: How to get the Gohan Beast spray in Fortnite
Upon signing up, players will be greeted with a map that has three branching paths. It doesn't matter what path is chosen, but players will have to complete one of the three quests shown and follow the road until they reach an obstacle. Getting past that will unlock the Witcher's Silver Sword for free, but players won't want to stop there.
All School of Llama challenges and rewards in Fortnite
Every week in February unlocks a new path for players to complete, and each of them rewards players with cosmetics and XP. To get the main reward, players just have to complete one of the routes, but doing all of them comes with a bonus reward of an Emoticon each week. Players who don't feel like doing it all can still get a bonus as just unlocking the main reward will give players the School of the Manticore Emoticon and School of the Wolf Spray.
First Path: Witcher's Silver Sword and School of the Cat Emoticon
Second Path: Geralt of Rivia Lobby Track and School of the Griffin Emoticon
Third Path: 80,000 Fortnite XP and School of the Viper Emoticon
Fourth Path: 80,000 Fortnite XP and School of the Bear Emoticon
On top of the path rewards, finishing the creator-made Island challenges will unlock a banner icon. Players will be sent to this islands by following the routes, so it should all come naturally.
AXII Challenge island reward: AXII Sign Banner Icon
QUEN Challenge island reward: QUEN Sign Banner Icon
AARD Challenge island reward: AARD Sign Banner Icon
IGNI Challenge island reward: IGNI Sign Banner Icon
YRDEN Challenge island reward: YRDEN Sign Banner Icon
As for the challenges players have to complete, it will vary by player. For us, it started with Eliminate 20 Opponents, Place Top 25 Four Times, or Catch 30 Fish. The first reward is unlocked by following just one of the routes, but getting the Emoticon requires doing them all. The second, third, and fourth path unlock February 14, 21, and 28 respectively. Players have until March 10 to finish them all.
For more Fortnite guides, check out How to hire NPC characters in Fortnite Chapter 4 Season 1 on Pro Game Guides.