Fortnite players now have the ability to unlock the famed Geralt of Rivia, and players who want to go the extra mile can get some free cosmetics along with him. Epic Games unveiled the School of Llama, and completing the quests there will reward players with the Witcher's Silver Sword free of charge.
How to get Geralt's Silver Sword in Fortnite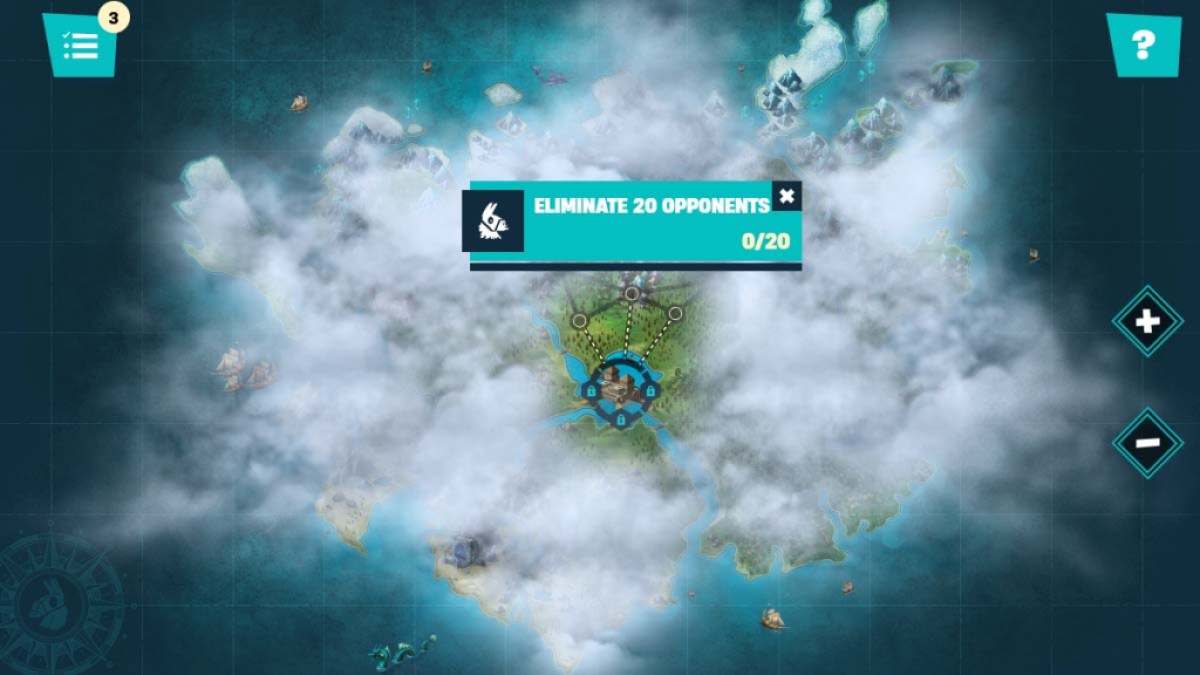 Geralt's Silver Sword is a special cosmetic available through the School of Llama questline. Players have to sign up for the School of Llama quests online and link their Epic Games account to the site. Linking the account is as simple as following the steps when the site is opened, so that's the easy step.
Related: How to counter Kamehameha and Deku's Smash in Fortnite
From there, players will unlock a pathway to follow that requires them to complete in-game quests. Unlike many of the quests in Fortnite, this one will require players to keep on checking back in on the website to see where they're at.
To start, there will be three branching paths, and for us it was Eliminate 20 Opponents, Place Top 25 Four Times, or Catch 30 Fish. It doesn't matter what path is taken, but eventually players will run into an obstacle. Epic says the player will then be sent to a Creative Island to get past it, and then the path will be completed. Once all of that is done, the Witcher's Silver Sword will be unlocked.
All School of Llama rewards in Fortnite
Each week will unlock a new path in the School of Llama questline that comes with different rewards. The first two paths will be the most important ones to complete as they come with a sword and lobby track respectively, but there's a good chunk of XP available for those who complete all four.
First path reward: Witcher's Silver Sword in-game cosmetic pickaxe
Second Path reward: Geralt of Rivia Lobby Track (Composed by Marcin Przybyłowicz)
Third path reward: 80,000 Fortnite XP
Fourth path reward: 80,000 Fortnite XP
Players have until March 10 to complete all of the paths, so they can take their time with it if they want. Completing all four of them unlocks the School of the Manticore Emoticon and School of the Wolf Spray as two bonus rewards.
For more Fortnite guides, check out How to get the Gohan Beast spray in Fortnite on Pro Game Guides.