In the Week 1 Epic Quests for Fortnite Chapter 2 Season 7, the second quest we receive from Rick Sanchez is to upgrade a weapon at a weapon bench. Weapon benches haven't been on the map since Chapter 2 Season 4, so many players don't know how to do this. In the guide below, we explain how to do this and complete the quest.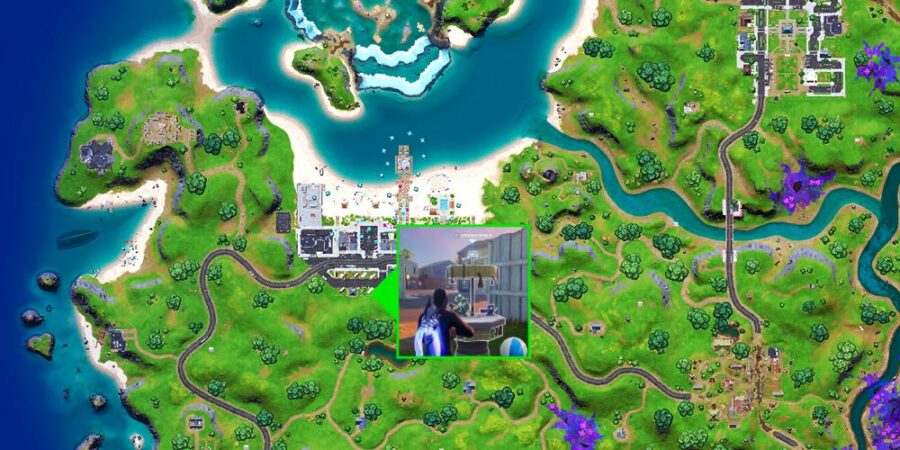 To complete this quest, we're going to stop at the Upgrade Bench in Believer Beach (formerly Sweaty Sands). You can see where to find the bench in the image above. Once you have found it, use the images below to see how to upgrade your weapon.
Related: How to Get a Pulse Rifle in Fortnite - Pro Game Guides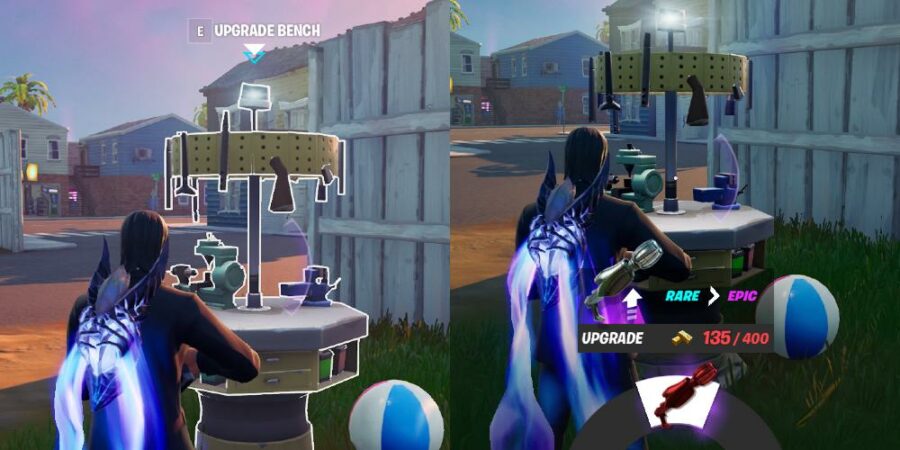 On the left, you see that as you approach the bench, you are given the option to use it. Equip the weapon you'd like to upgrade to your active inventory slot and make sure you have enough Gold Bars for the upgrade you want. Press the primary interaction button on your controller to use it, and it will open a radial menu. In the image above on the right, it shows you what you that your active weapon will be the weapon you can upgrade. When you open this menu, select the weapon upgrade.
Once you have followed the instructions above, you're done! You're not ready to move on to the next Epic Quest.
Want to see the full guide for this week's Epic Quests? Take a look at our Chapter 2 Season 7 Week 1 Cheat Sheet to breeze through the quests!