Apart from the Chrome Splash, Port-A-Bunker is one of the other new gameplay utility items introduced in Fortnite Chapter 3 Season 4. It is a utility item that mainly focuses on tackling offensive enemies by building a 1*1 steel-based structure to act as a barrier. To use a Port-A-Bunker in Fortnite, you will need to find the item in the first place and use it along with your building during any battle scenarios.
How to get a Port-A-Bunker in Fortnite
You can find several Port-A-Bunkers from Chest Boxes, Cooler Boxes, and ground loot. Unlike a Chrome Splash, which is difficult to acquire due to its rarity, you can easily get a Port-A-Bunker as it's more common and spawns in larger numbers, mainly in named landmark POIs.
Related: All Mending Machine locations in Fortnite Chapter 3 Season 4
How to use a Port-A-Bunker in Fortnite
After acquiring a Port-A-Bunker, you can use it on any surface by deploying it using the slot button on which the item is present. Use it similarly to the Launchpad/Camp utility items from the previous seasons by using the pre-render of the object's location.
When to use a Port-A-Bunker in Fortnite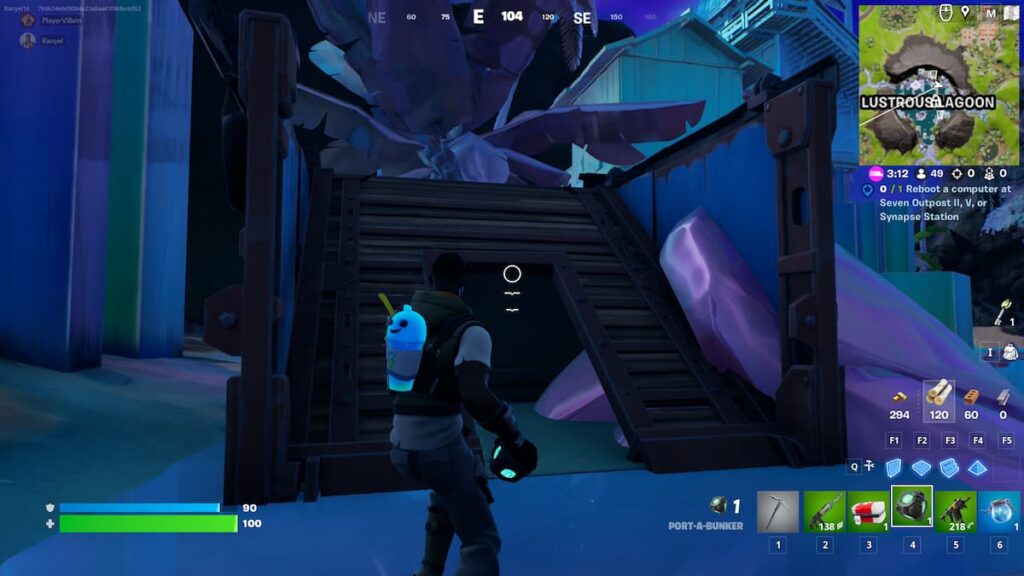 The Port-A-Bunker is a sturdy defense platform tile/item in Fortnite. It has a ramp on its surface with a door on one of its surface sides. The best way to use it is along with your other common building tiles against offensive enemies who tend to rush a lot. Also, don't try to stay in the same spot inside the Bunker. Instead, keep the Bunker as cover and try to move around while you refill your shields or health.
For more on Fortnite, check out Where are the Vault locations in Fortnite or Where to find Chrome Chests in Fortnite on Pro Game Guides.