Fortnite remains one of the best battle royale games due to its ever-evolving content that continues to surprise and entertain players yearly. Season 4 of Chapter 3 has brought a splash of Chrome to the world, introducing new mechanics, weapons, and hidden Vaults full of loot for players to claim. These Vaults are spread all around the map and are filled with chests, ammo boxes, produce boxes, and more. However, they are sealed up tight and require the players to find a way to unlock them.
All Vault Locations in Fortnite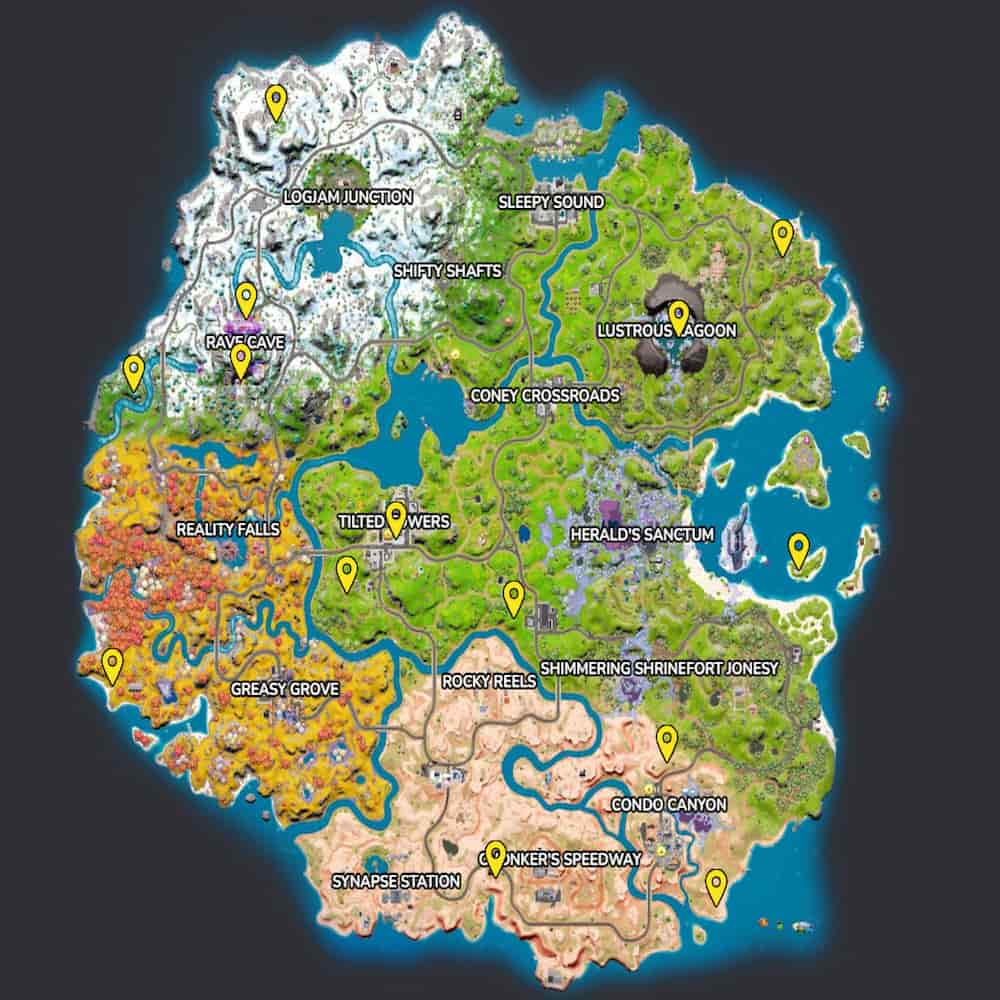 Vaults are underground, usually with stairs leading down and hidden with bushes around the outer entrance. These are all the locations of the Vaults around the map, which can become available to you on your map once you attain a key:
Northwest of Logjam Junction at Seven Outpost II
North of Rave Cave
South of Rave Cave
Southwest of Rave cave at Seven Outpost V
West of Greasy Grove near the Displaced Depot
Center of Tilted Towers
Southwest of Tilted Towers
North of Rocky Reels near the gas station
West of Chonker's Speedway near Rustaway Shores
North of Condo Canyon near Bungalow Blooms
Southeast of Condo Canyon
Center of Lustrous Lagoon
Northeast of Lustrous Lagoon at Seven Outpost III
Northeast of Shimmering Shrinefort Jonesy at Seven Outpost VII
How to open Vaults in Fortnite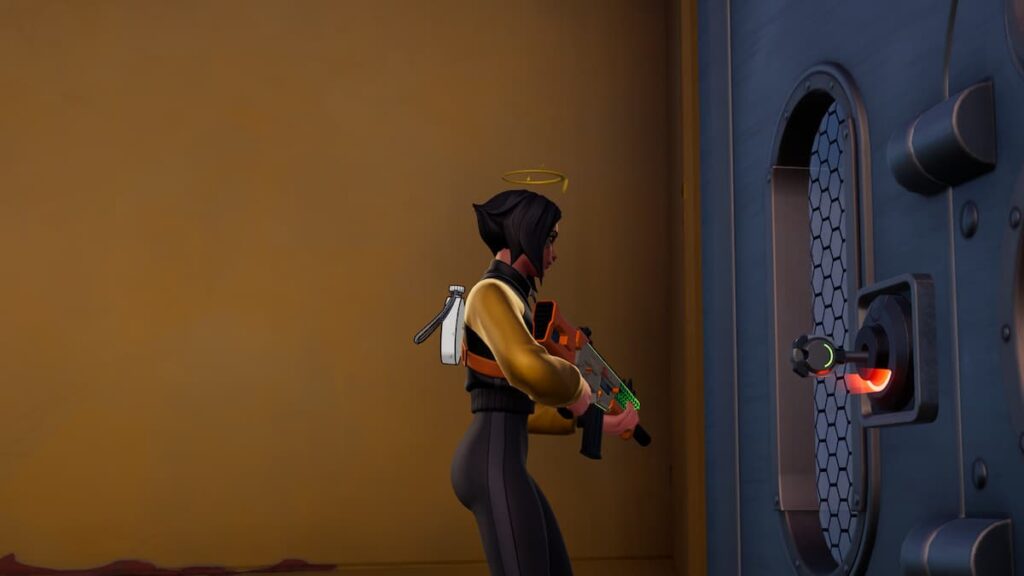 Even if you happen to stumble across a Vault as you traverse the map, you will be unable to enter it until you unlock it. You will need a unique key to open the Vault door and, in some cases, more than one key. Thankfully, it isn't too difficult to locate some. Keys can be found all over the world as ground loot or in chests. The Vault locations should appear on your map once you find a key. Then all you have to do is make your way to one and unlock it by holding X on Xbox, E on PC, or Square on Playstation. Some Vaults will require more than one key, so you may have to search around a little longer before you can open them.
Vaults that need two keys in Fortnite
North of Condo Canyon near Bungalow Blooms
Center of Tilted Towers
Center of Lustrous Lagoon
North of Rave Cave
These Vaults are well worth the time to unlock since they are filled with all sorts of great loot that can help you take the upper hand during your match and possibly win that Victory Royale. So get looking for keys and check them out at the available locations listed above!
Looking for more Pro Game Guides Fortnite content? Check out our guides on How to get Gwen Stacy Fortnite Skin or Where to find Chrome Chests in Fortnite!