It was a bit weird when we started out the season and there was only Doctor Doom as a boss on the map. Doom's Domain is currently the only place you will find a boss, vault, and henchmen that aren't Stark's Robots. Based on leaks, however, it looks like we're going to get some more bosses added to the map in the near future! The details in the files point to the inclusion of Black Panther, Thor, Wolverine, She-Hulk, Iron Man, and Storm being added eventually to the game.
Credit to HYPEX for the details listed below. All of the names for the abilities are based on file names, so they will likely be different when you find them in the game! These will likely be used by the bosses, and will also drop when you eliminate them so you can use the abilities as well!
A lot of these moves appear to be shown in the Battle Pass gameplay trailer which you can view below. You'll see Thor, Wolverine, She-Hulk, and Iron Man's abilities demonstrated!
Black Panther Boss
We've had leaks about a Black Panther POI being added to the game previously, which looks like it will include the Black Panther boss. This comes just after the unfortunate passing of Chadwick Boseman, who played Black Panther in the movie version.
Kinetic Absorption
This ability will block 50% of incoming damage for a certain amount of time. The more damage you block with it the more it charges.
Whirlwind Blast
You can use this ability once you've blocked some damage, and you can use the charges to blast damage at builds or players. You will also get a speed boost once it has been used.
Speed Buff: x1.3
Cooldown: 10 seconds
Iron Man Boss
Looks like Tony Stark will be added as a boss at some point, and his ability will give you the chance to use his chest piece to dish out some big damage. It's possible his location will be where you can find his workshop.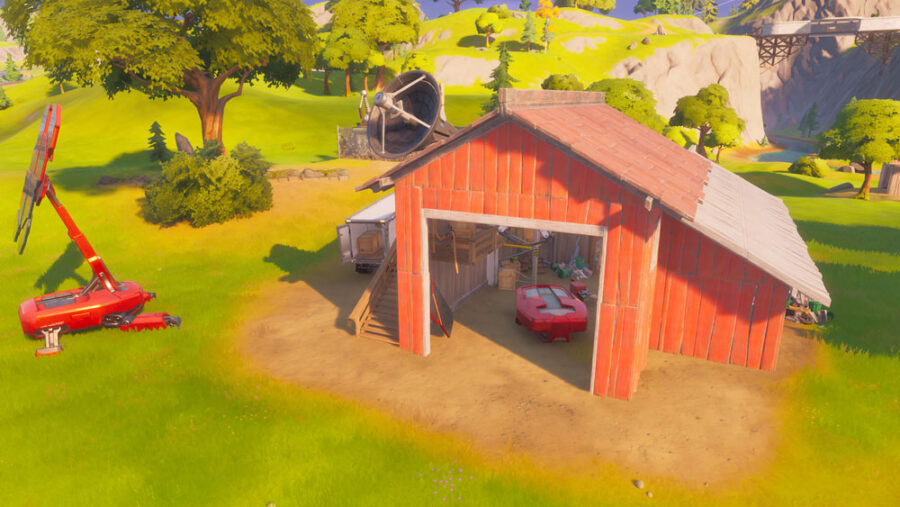 Repulsor Cannon
This deals some pretty big time damage, so it almost appears to be a sniper rifle type shot. It looks like you will have the ability to charge it up and boost the damage on it. It's unclear if 150 is the maximum damage to a player or if that's the low end on the damage. Based on the video, it looks like it might deal AOE damage, but that's not clear yet.
Cooldown: 12 seconds
Range: 20,000
Damage: 150
Damage Dealt to Builds: 200
Boost Cooldown: 15 seconds
Boost Strength: 131,300
She-Hulk Boss
She-Hulk already has her lawyer office on the map, so you might expect her to occupy Retail Row.
Jump Smash
The Hulk likes to leap into the air and smash down to the ground, so it's not surprising that his female counterpart will do the same. It appears you will be able to charge up the jump, which will likely increase the distance you can travel. If you land on a player you can deal a bit of damage, but the real damage you can dish out is on builds!
Landing on Player Damage: 40
Cooldown: 0.5 seconds
Damage Dealt to Builds: 5,000
Max Charge Time: 1 minutes
Charge Time for Super Jump: 0.16 seconds
Jump Smash Cooldown: 0.05 seconds
Gravity Duration: 1.2 seconds
Fist
This ability has the passive perk of regenerating a small bit of health while it is active. It sounds like it's a pretty standard combo ability where you will be swinging your fists around multiple times and the final strike will do the most damage.
Combo Damage: 60
Third Strike Damage: 120
Damage Dealt to Builds: 500
Speed Buff: x1.2
Storm Boss
Storm will likely be added towards the middle of the season, and I wouldn't be surprised to see her occupy Steamy Stacks. She could also take over the Weather Station that's to the south, which you will be visiting during one of her challenges.
Tornado Jump
Damage Dealt to Builds: 5,000
Cooldown: 15 seconds
Jump Height: 2,560
Tornado Lifespan: 10 seconds
Thor Boss
Thor is the leader of the pack in this season, so it will be interesting to see if he takes over The Agency when he's added as a boss.
Sky Strike
Thor will call an electric hammer from the sky and drop it down on a location. The amount of control on where this thing will drop remains to be seen.
Cooldown: 9 seconds
Distance: 1,000
Damage: 80
Damage Dealt to Builds: 5,000
Max Range: 4,000
Damage & Build Break Radius: 378
Wolverine Boss
Wolverine will likely be a boss that is added late into the season. There's a code named Doghouse location POI that could be something to do with Wolverine.
Berserker Dash
This seems kind of like a generic slash that will boost you forward when you activate it.
Damage: 50
Damage Dealt to Builds: 2,000
Cooldown: 5 seconds
Spin Slash
From the video, it looks like Wolverine will leap into the air and spin with his claws out and dish out some damage. You will also regenerate some health when this is being used.
Final Hit Damage: 100
Damage Dealt to Builds: 50 - 250
Player Damage: 25 - 65
Double Hit Damage: 35
Cooldown: 0.05 seconds
Jump Duration: 0.85 seconds
Jump Height: +32
Block Health: 2,000