It looks like one of the most popular skins in the game might be getting another style. Fishstick has been spotted in a promotional image for Aquaman in some Aquaman themed armor and sporting two gold and teal three pronged weapons. They look like mini-tridents, but could be a sai, which is something Raphael wielded in the Teenage Mutant Ninja Turtles (does anyone still get this reference?).
It's hard to know whether or not this will be a style or a completely separate skin. I'm leaning towards it being a separate skin unfortunately. It is pretty detailed and the original Fishstick skin has a bunch of styles already. They've already done this in the past with Triggerfish and Frozen Fishstick.
We'll just have to wait and see what it ends up being! For now, here's a better look at the new Fishstick style/skin: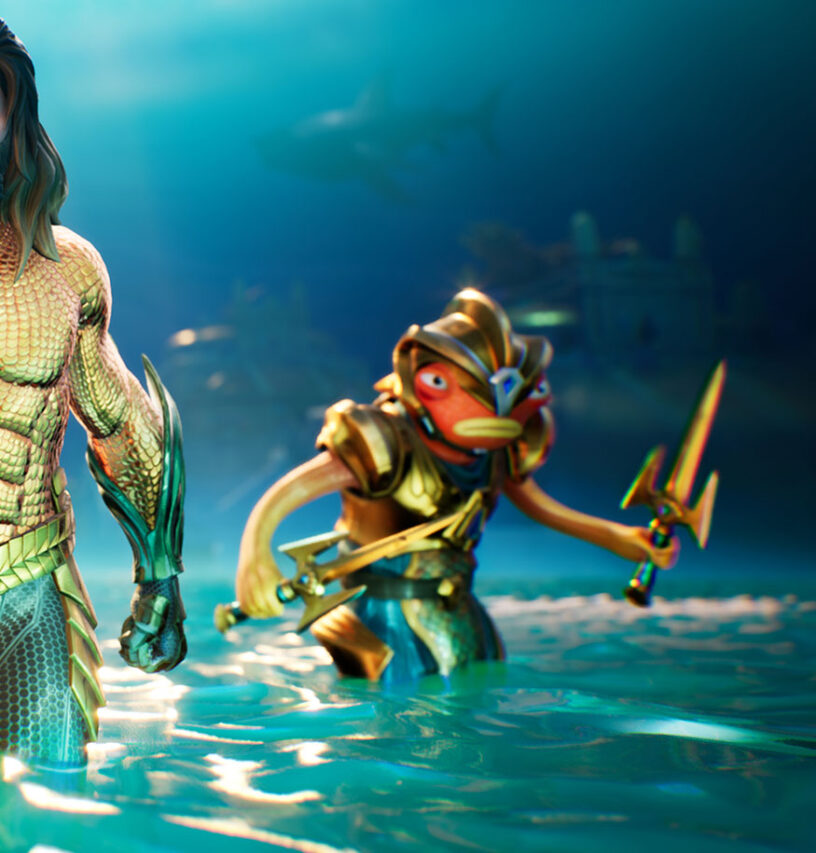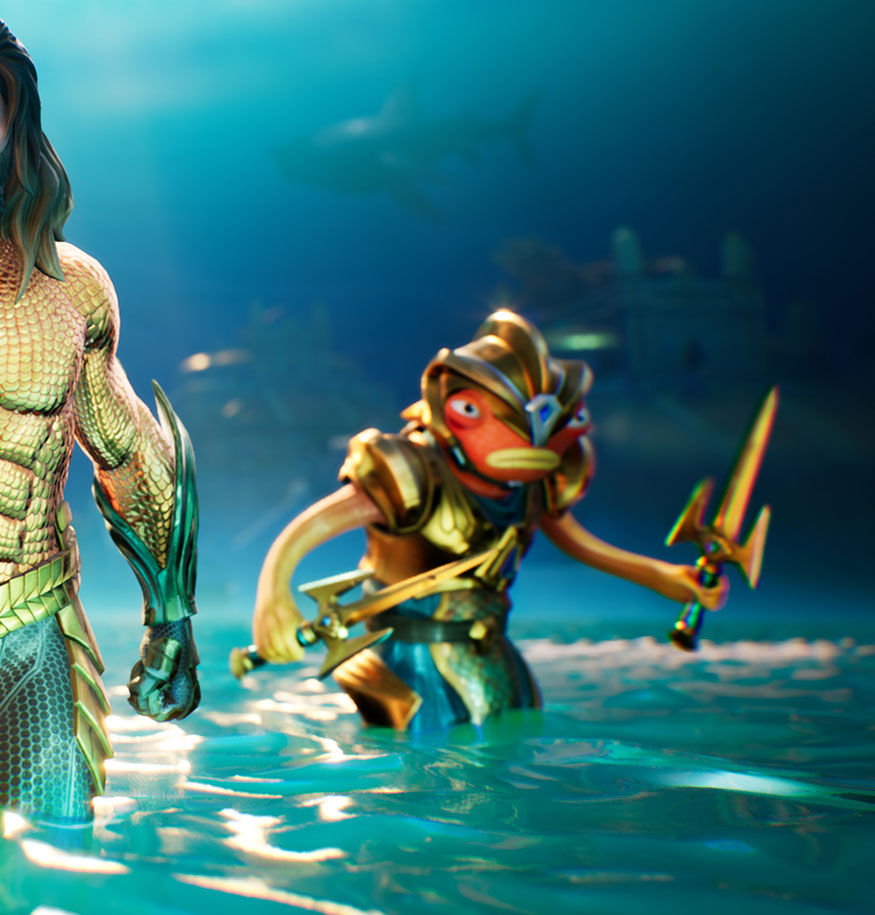 Aquaman is now available in the game if you've completed all your Aquaman Challenges and own the Battle Pass. One of his arch-nemesis has also entered the shop. You can purchase the Black Manta skin right now if you'd like to oppose the golden armored fish hero.