Fortnite recently added the Azuki Skin to the Item Shop, a black Sphynx cat in traditional Japanese Hitatare, as part of the new Nyanjitsu Set. Unfortunately, Azuki's initial release included a racial slur that remained public for around 12 hours before Epic fixed the verbiage to something non-offensive.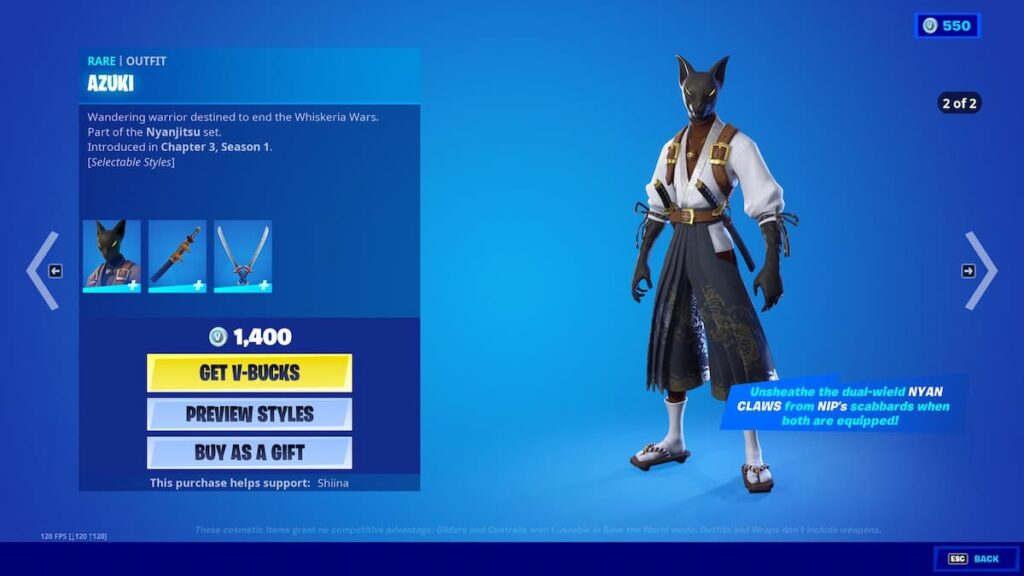 In the original description of Azuki, the term "NIP" was used instead of the Skin's given name. While the term was most likely a shortened working title derived from the word "Catnip," the term "Nip" is an ethnic slur used against those of Japanese origin. Epic has since fixed the issue, but the slur was live in the Item Shop for 12 hours before it was finally corrected.
Related: Where is the last present in Fortnite Winterfest '21?
There has been no official comment from Epic Games on the issue, and at this point, it does not seem like there will be any sort of official statement. It is doubtful the use of the term was intentional, and Epic was fairly quick on providing an update to remove the offensive language.
Hopefully, this will cause them to be more careful in the future.
For more news on Fortnite, keep reading on Pro Game Guides.