In Fortnite Chapter 3 Season 3, players will get to visit three new POIs that were added to the game after the seasonal update. One of the POIs is called Rave Cave, and it's located exactly where Command Cavern used to be last season. Players will find this new POI on the northeastern side of the map, and you can locate it by traveling south from Logjam Lumberyard. We have landed several times at this POI since it went live, and have compiled a list of things players need to be aware of while landing at Rave Cave!
Where to get Ballers at Rave Cave in Fortnite?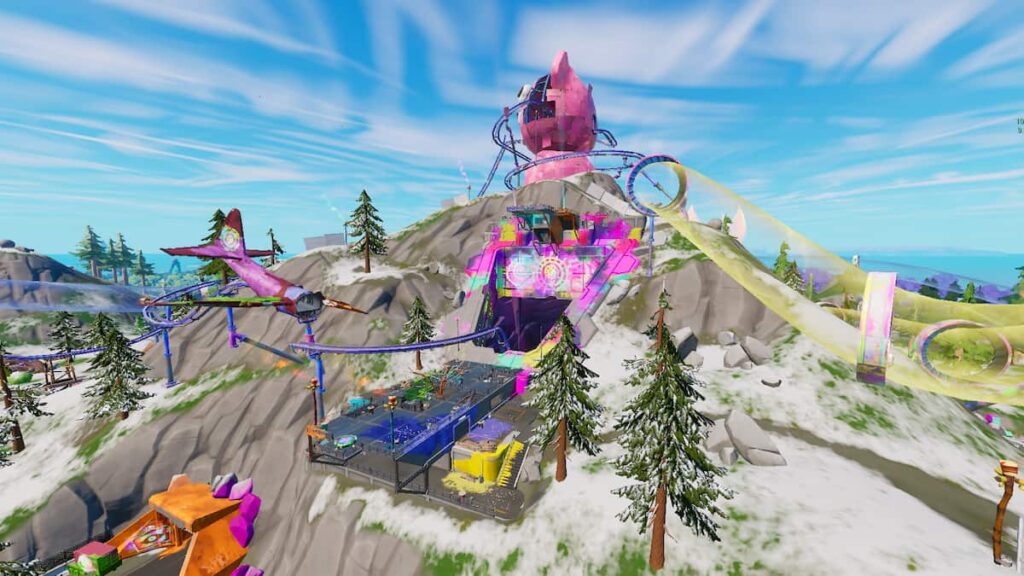 Ballers have made a triumphant return in Season 3, and Rave Cave is one of the best areas to find several of these vehicles. You will find a Baller at almost every spot on this POI. We recommend players land inside the massive pink Cuddle Team Leader helmet as Ballers are always parked in this area. Similarly, the map reference above shows the southern side of the POI, and this is another spot to find Ballers quickly.
Where to get the best weapons at Rave Cave in Fortnite?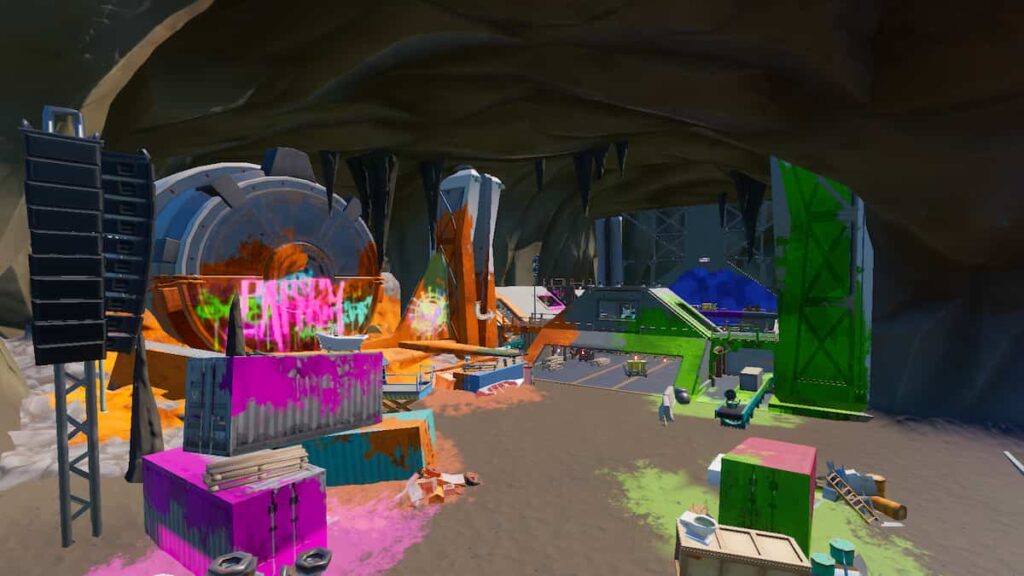 Rave Cave is exceedingly similar to Command Cavern, as the structures inside the cave are relatively identical. Players will find high-tier loot in various rooms underneath the cave. Similarly, you will also find higher rarity weapons where NPC Gunnar was located last season. The entire POI is a hot-drop location, and we recommend players find weapons and shields before exploring the area or moving ahead with Quests.
Related: How to ride Wolves and Boars in Fortnite Chapter 3 Season 3
How to use the Baller Coaster at Rave Cave in Fortnite?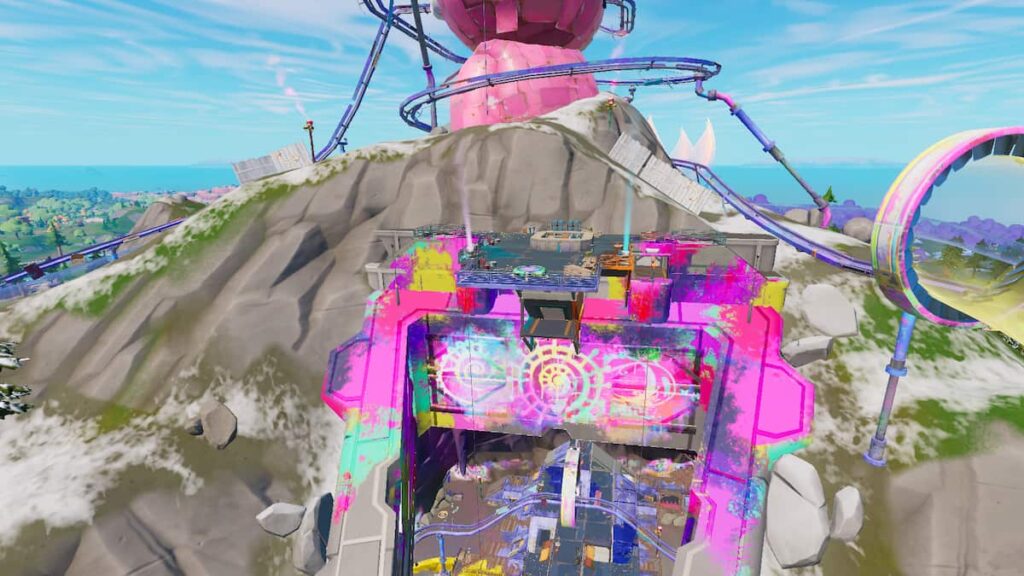 Rave Cave not only has Ballers, but also a Roller Coaster, which we have colloquially called the "Baller Coaster". Get inside the Baller, and move it towards the coaster tracks to set it in motion. To boost the Baller while on tracks, press Space (keyboard) or B/Circle (controllers). The Roller Coaster revolves all around the Race Cave POI, and players can use this route to escape from enemies quickly. Players will also find a Slipstream next to the Roller Coaster, and you can fly inside it even without the Baller.
Fortnite Chapter 3 Season 3 has completely changed the power dynamics between the Imagined and the Seven. The mysterious appearance of Geno, and the imminent arrival of Darth Vader have set the stage properly for an upcoming conflict between the forces of good and evil.
Wondering how long you have before this Season comes to a conclusive ending? Check out What is the end date of Fortnite Chapter 3 Season 3? on Pro Game Guides!