The Sentinel Graveyard is one of the new landmark locations that can be found on the Fortnite map in Season 4. Landmarks are not labeled on the map, and will only tell you what they are when you are actually at the location. So, these can sometimes be hard to find, however, this one is a bit easier than most because it's pretty large and you can find some unfortunate robotic carcasses strewn about on the map!
Sentinel Graveyard can be found between Weeping Woods and Lazy Lake. It is in the large set of hills in the area, and you will recognize it as the location where you visited some Bifrost marks for your Thor challenge. You will know you are in the area once you see the large purple robots who got in a pretty bad scrap with someone who didn't take kindly to their robotic-ness.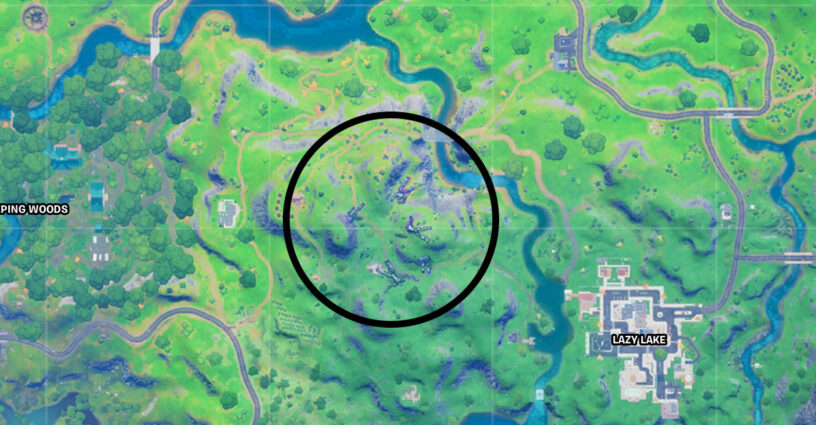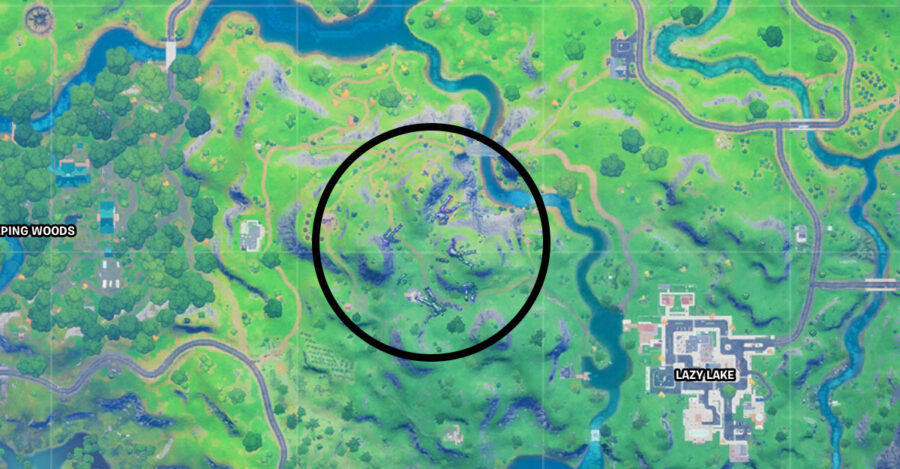 Don't feel too bad for these fallen robots, because they were probably up to no good when they were slain! They are a well-known antagonist of the X-Men, and Wolverine enjoys slashing them up and spreading their parts all over the place.
You are likely attempting to find this location as part of the week 2 challenge you need to complete that requires you to dance on their heads. Well, just make sure you find the ones that have heads, because there's at least one that lost his noodle. This is likely the one Wolverine takes as a trophy and has as the back bling you can earn from one of his challenges. It looks like based on the leaks that we will be back to his location at some point for another of Wolverine's challenges.