The first quest we must complete for the newly added Ariana Grande Monster Hunter questline is to collect a record and place it on a turntable. Many players might know where to find turntables since they are popular party locations in Battle Royale where even opponents might lay down arms to dance. However, few people know where to collect records.
It turns out you can collect records directly next to the turntables! In the map below, we show you where you can find the two most well-known turntables where you collect and play the records.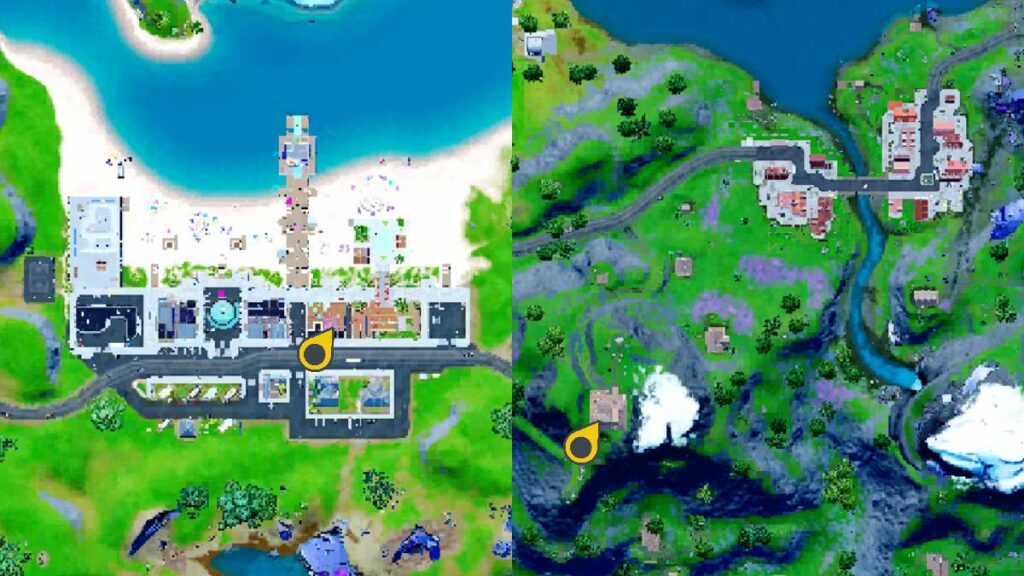 On the left, you can see where you'll find the turntable at Apres Ski, the landmark location in the mountain southwest of Misty Meadows. On the right, you will see where the turntable is in Believer Beach.
Apres Ski: You will find the turntable and record box on the dance floor at Apres Ski, in the southwestern corner of the house.
Believer Beach: You will find the turntable in the apartment building second from the eastern side, on the second floor.
When you have approached one turntable, collect a record from the crate next to it by pressing the primary action button. Then, approach the turntable and press the primary action button to place it. Once you have done that, you have completed Ariana's first quest!
Want to see the rest of the quests for this questline, or even get some guides? Check out our list of All Containment Specialist Ghostbuster Punchcard Quests!