With the new season of Fortnite comes new quests for us to complete to climb the Battle Pass ranks. The Legendary Quests differ from the standard accolades they were in the past and actually require us to do tasks similar to Epic Quests, albeit a bit more difficult. In this guide, we explain how to do the third Legendary Quest for the week: Collect Different IO Tech Weapons.
The first thing to know is that there are four different IO Tech weapons. Doctor Slone's Mythic Pulse Rifle is considered a different weapon than the others, and will register as one of the three that you need to complete the quest. However, it's the hardest IO Tech weapon to get. The three types IO Tech weapons we recommend you look for are the Pulse Rifle, the Recon Scanner, and the Rail Gun.
The key to completing this task easily is to go to the IO Guard Posts that are placed sporadically throughout the island. In the map below, you'll see a rough outline of where you can find most of the IO Guard Posts.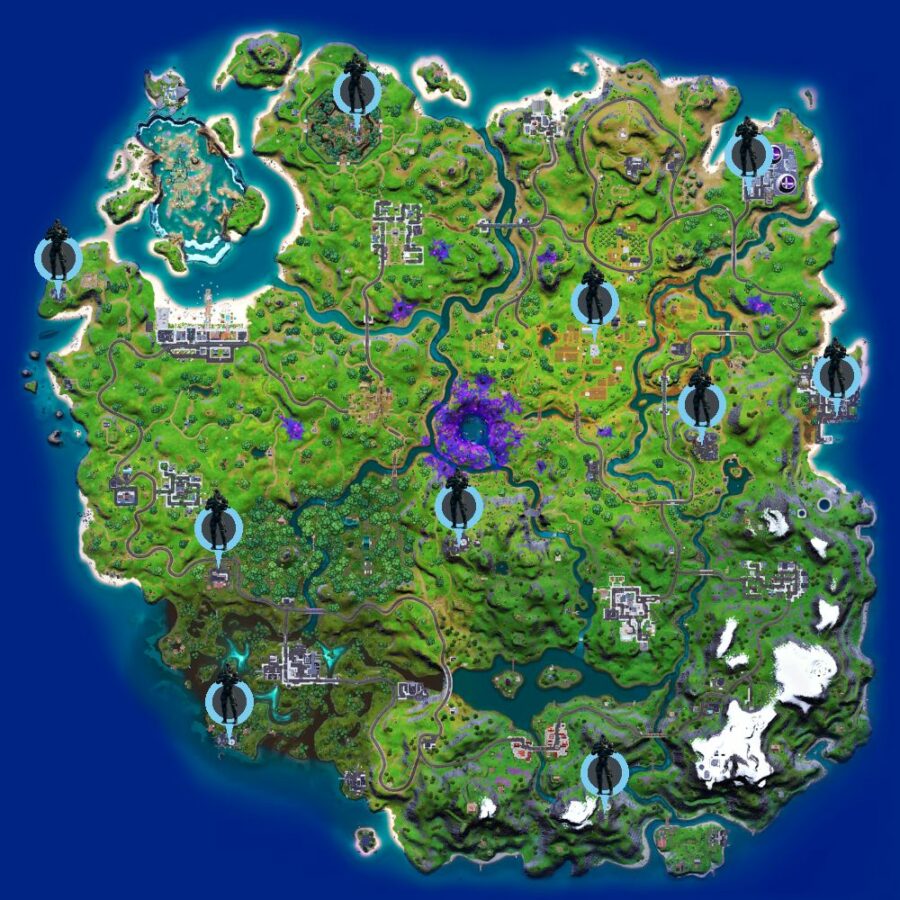 Once you have made it to any of the IO Guard locations shown above, you have two primary goals: Defeat IO Guards and find the IO Guard Chests. Since the season just started, there is unfortunately no map of where the IO Guard Chests spawn, but there is always at least one in each IO Guard Post. The chests you are looking for are shown in the image below.
Related: Fortnite Chapter 2 Season 7 Week 1 Epic Quests Cheat Sheet & Guide - Pro Game Guides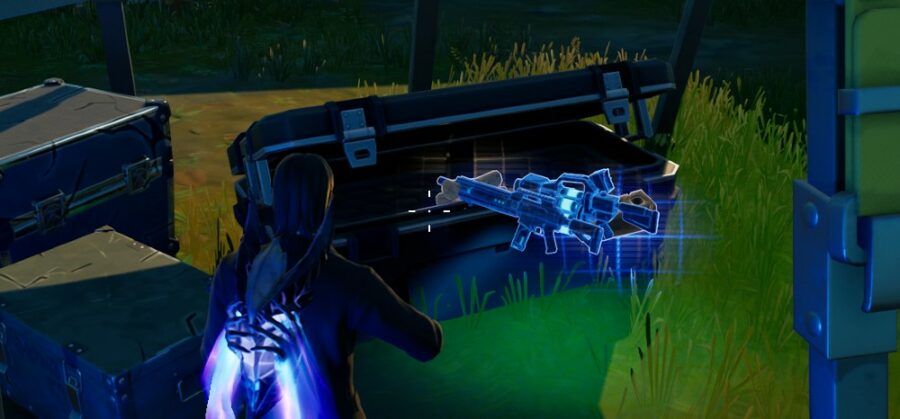 When you find one of these chests, open it! They usually contain at least two of the three IO Tech weapons you need. In most cases, you will only need to go to one IO Guard Post to get the three different weapons. Outside of the IO Guard Posts, it is also possible to find the Tech weapons when you search Chests. However, this is mostly a waste of time since you can usually get all three by going to the right areas.
Once you have gone to the areas listed above and found the three different types of weapons, the quest is complete! You're now ready to move on to the next Legendary Quest!
Video Guide
If you'd like to use a video guide for this quest instead, use the embedded video below!
Don't forget to check out our full Fortnite Chapter 2 Season 7 Guide, which covers all updates, mechanics, and features of Season 7!