One of Fortnite's Legendary Quests for Week 1 of Chapter 2 Season 7 gives us the task of collecting Stone from a new location in the game. The Aftermath (previously known as The Spire) is the purple area left behind from when the Aliens destroyed the Spire in this Season's premiere. This is where you'll be going to collect Stone.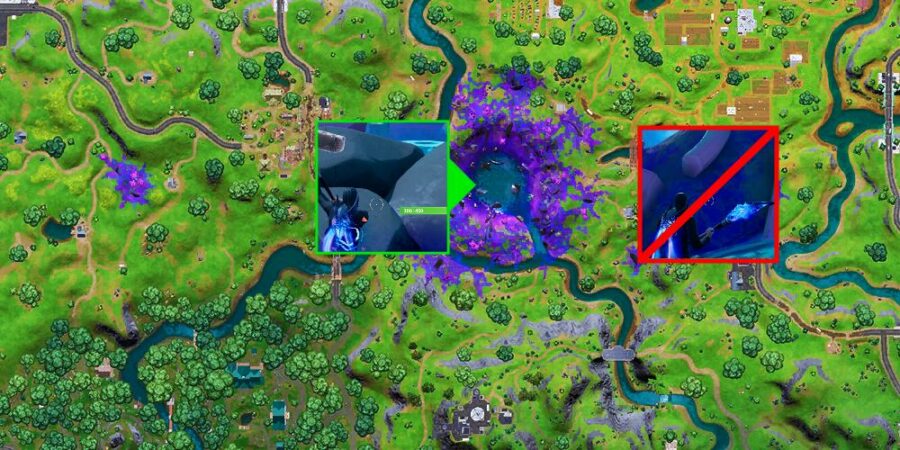 An important thing to note about this quest is that you can't collect stone from the purpleish-grey metallic crystals that are growing all over the aftermath. Instead, you need to collect Stone from the normal source: the dull, gray rocks. Once you have made it to The Aftermath (which is shown in the image above), the rest of the quest is easy!
You simply need to harvest a nominal 100 Stone from the area. Usually, this can be done with two or three stones clusters. Once you have done this, you have completed the quest! So far in the season, this is the easiest 30,000 XP you'll make.
We're providing complete coverage of the new Fortnite Chapter 2 Season 7: Invasion! Be sure to check out our Fortnite Homepage for the latest news, or head over to our Complete Fortnite Chapter 2 Season 7 Guide to get everything you need to master this Season!